For us, it is important to recognize and celebrate the achievements of successful women entrepreneurs as they often face additional challenges and barriers in the business world, that's why this project recognizes the hard work, creativity, and leadership that these women have demonstrated in their businesses. These qualities are evident in the Top 100 Global Women Entrepreneurs and it is empowering to see their determination in action. These women serve as role models and inspirations for other aspiring entrepreneurs and their success can help to break down stereotypes and pave the way for future generations.
It is also important to note that this list is not a ranking, but rather a recognition of the unique ideas and influence of these entrepreneurs. It is not about comparing these women against each other, but rather acknowledging their individual achievements and the impact they have made in their respective fields.
It is inspiring to read about the long-term solutions and positive impact that these women have made on a global scale. Their leadership and determination in going above and beyond their comfort zone and inspiring others to reach their full potential is truly admirable.
We hope that this list serves as a source of inspiration and encouragement for other women who are considering starting their own businesses or are looking to take their existing businesses to the next level. There are many resources and support systems available to help women entrepreneurs succeed, and it is important to take advantage of these opportunities and seek out guidance and support when needed. Overall, it is important to recognize and celebrate the achievements of women entrepreneurs as they play a vital role in driving economic growth and innovation around the world.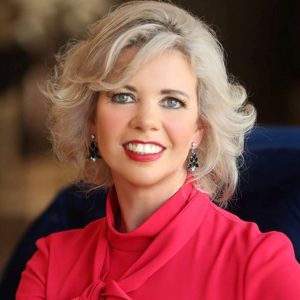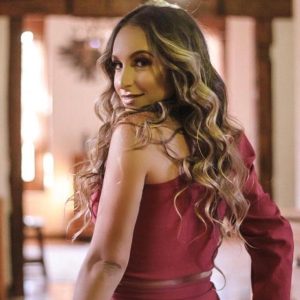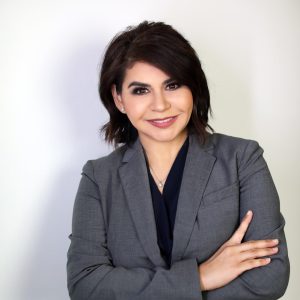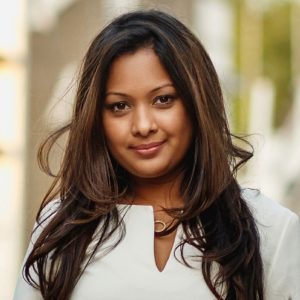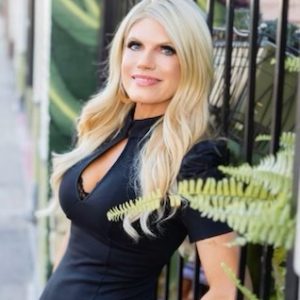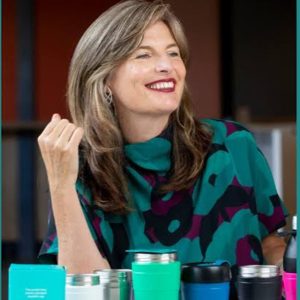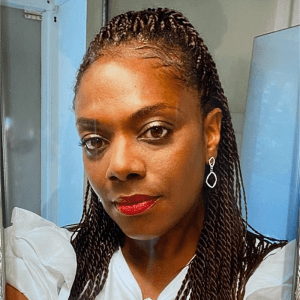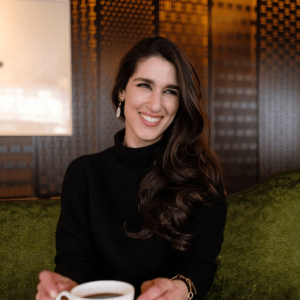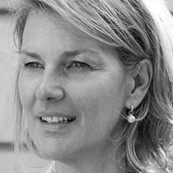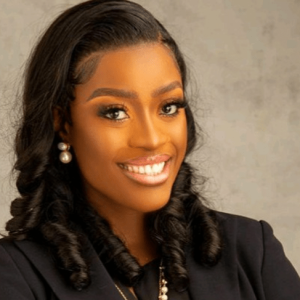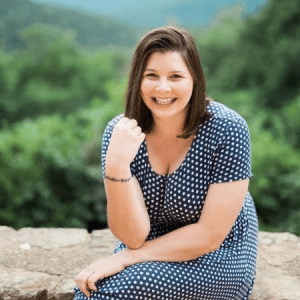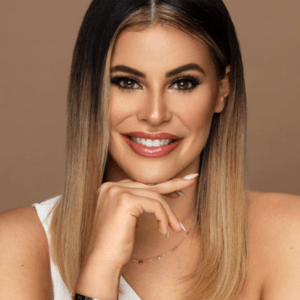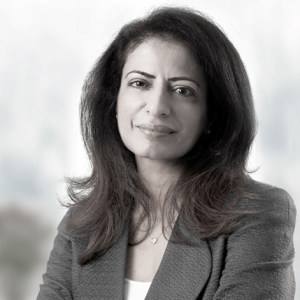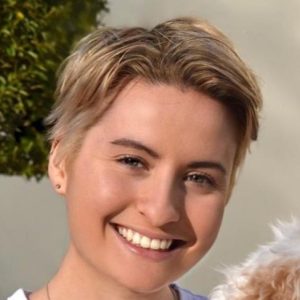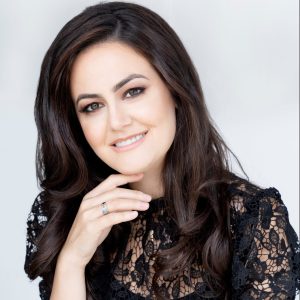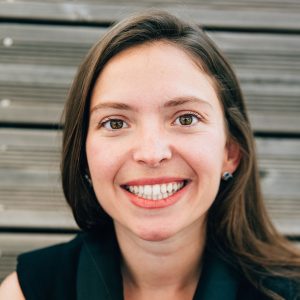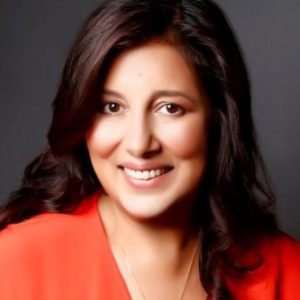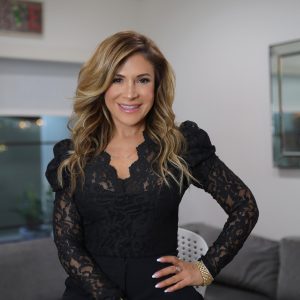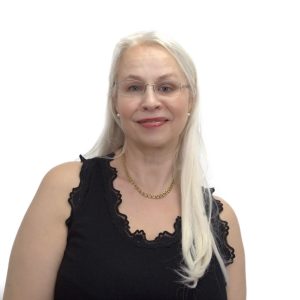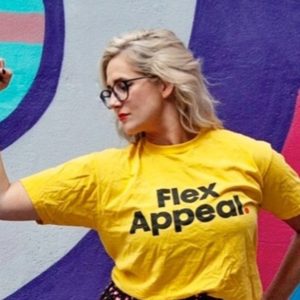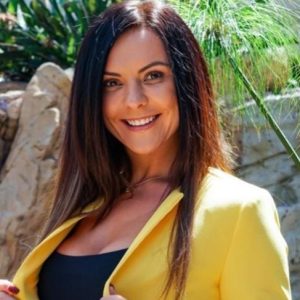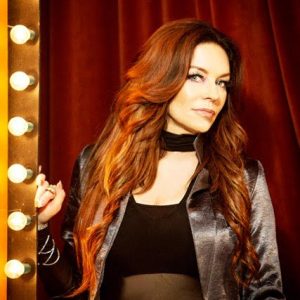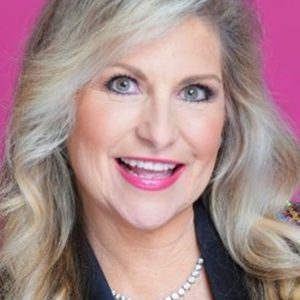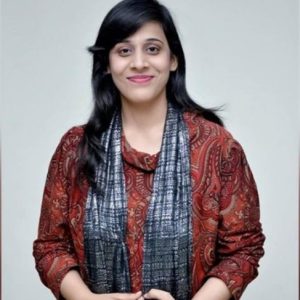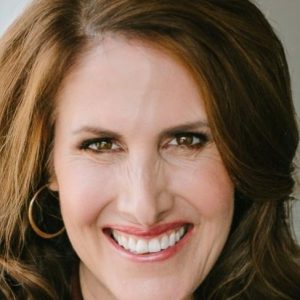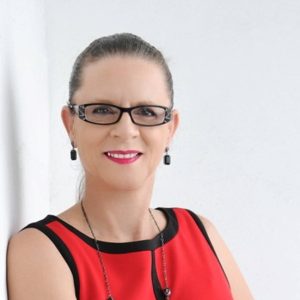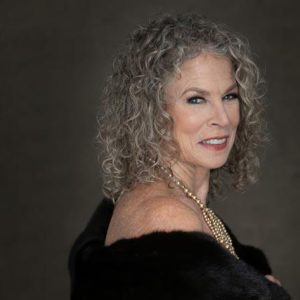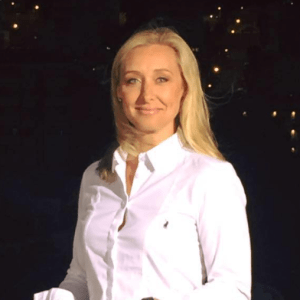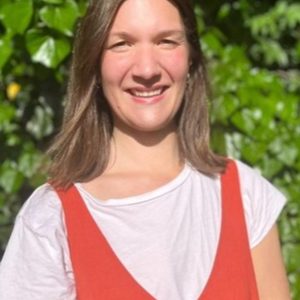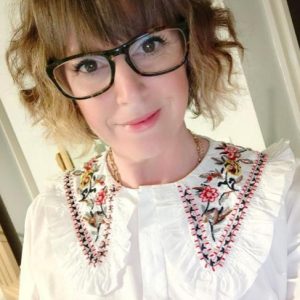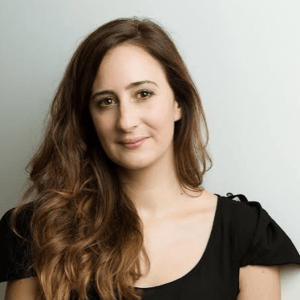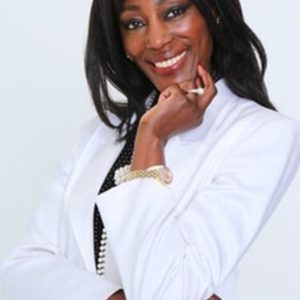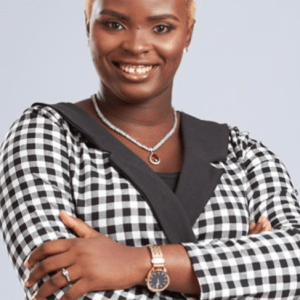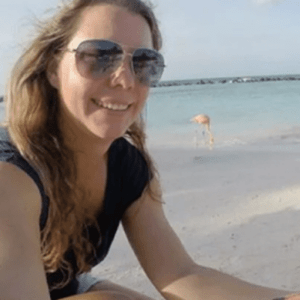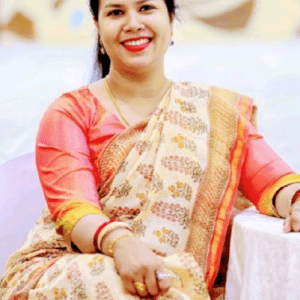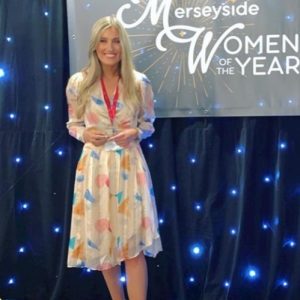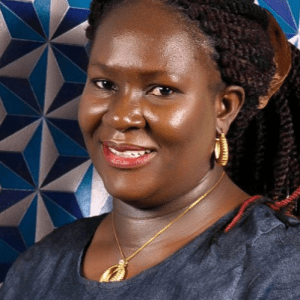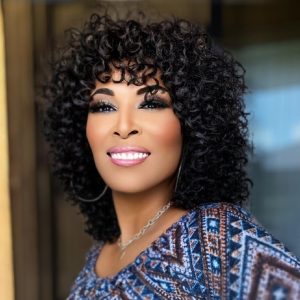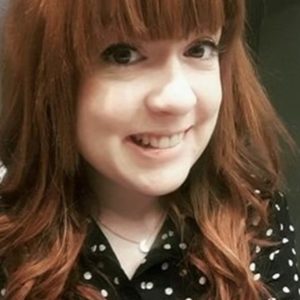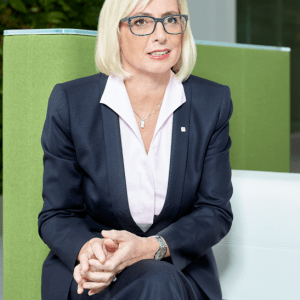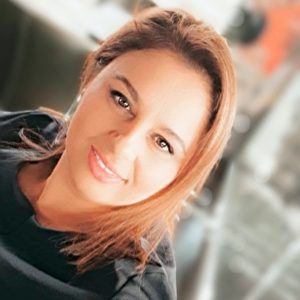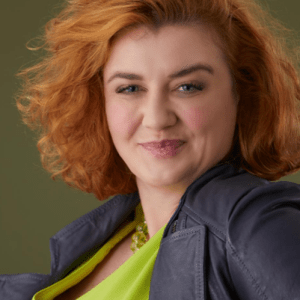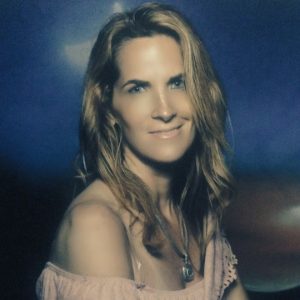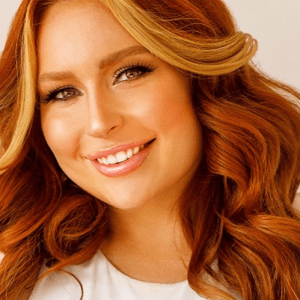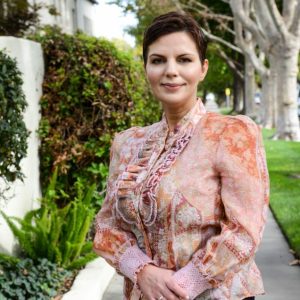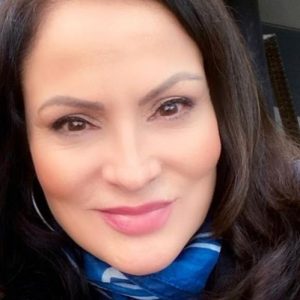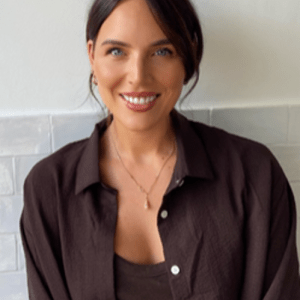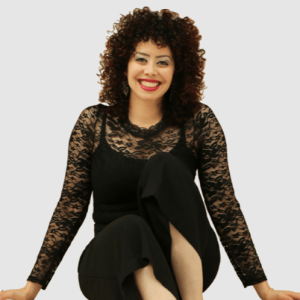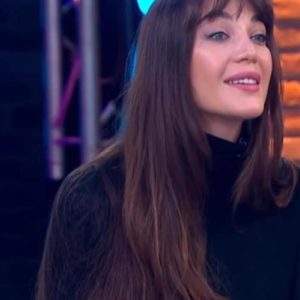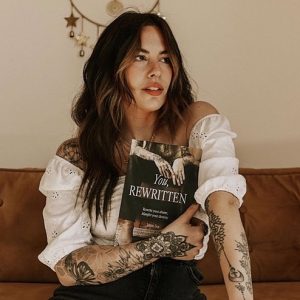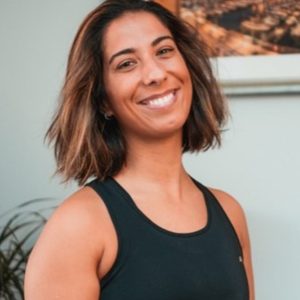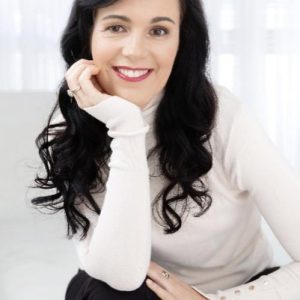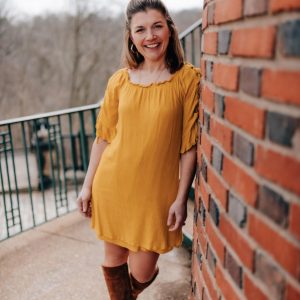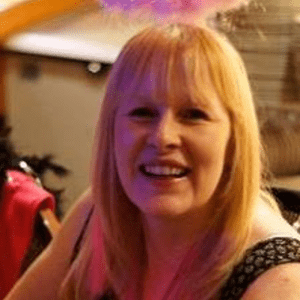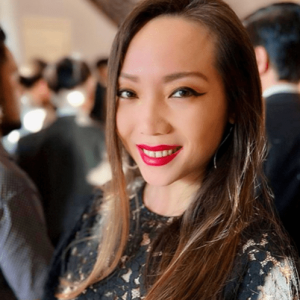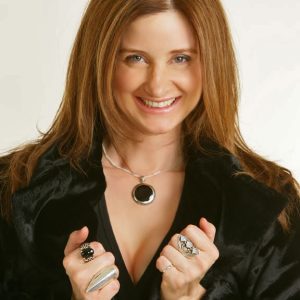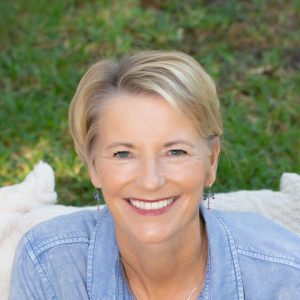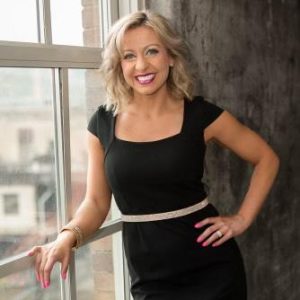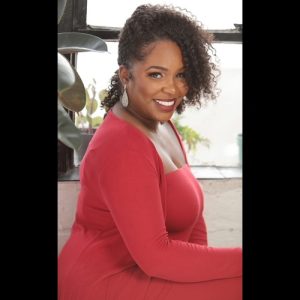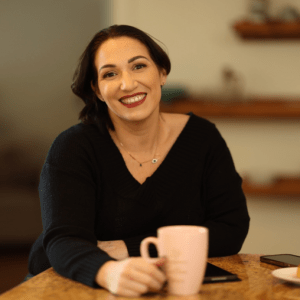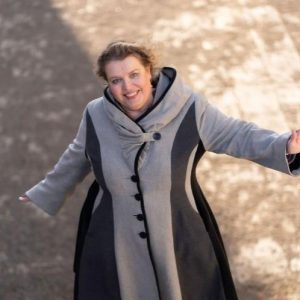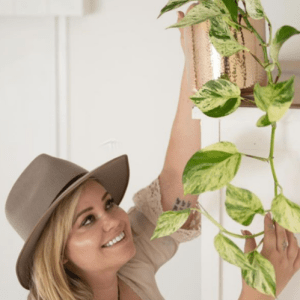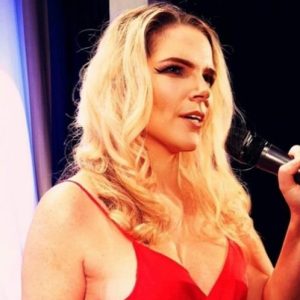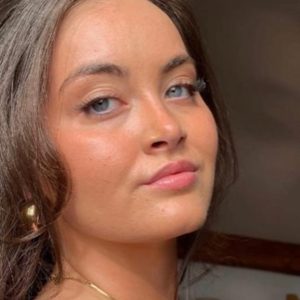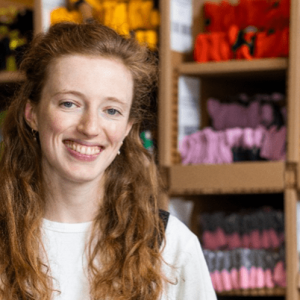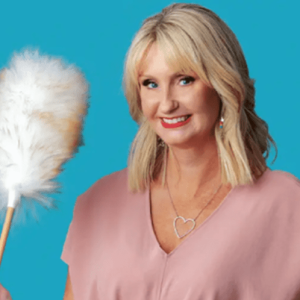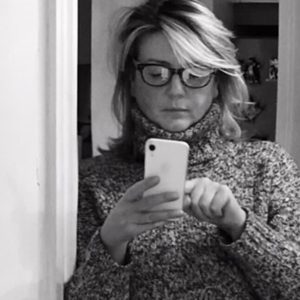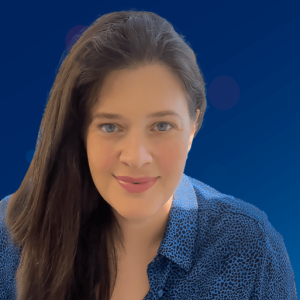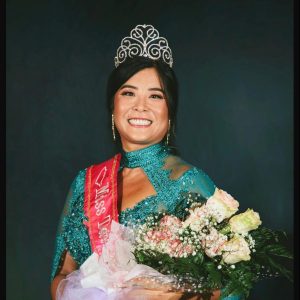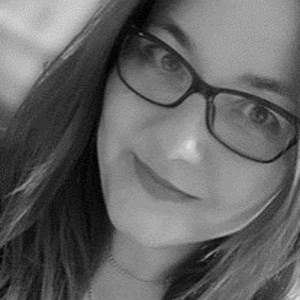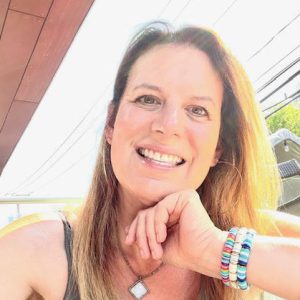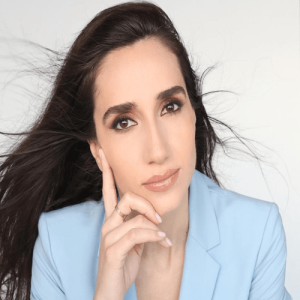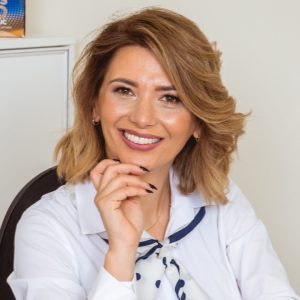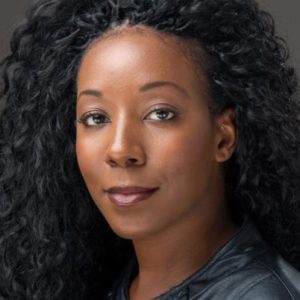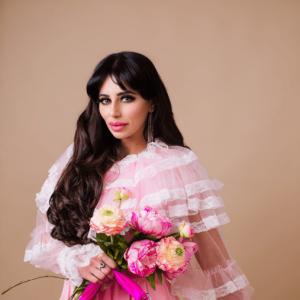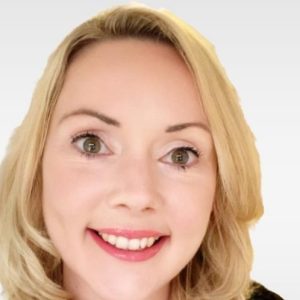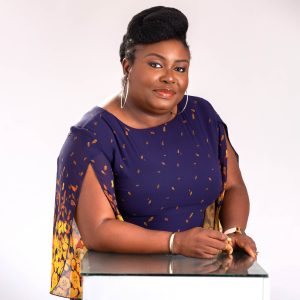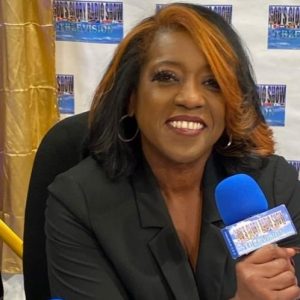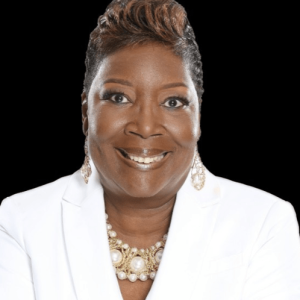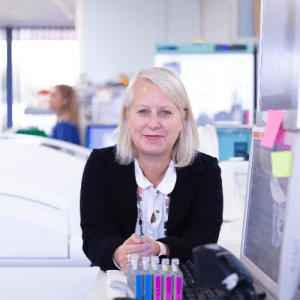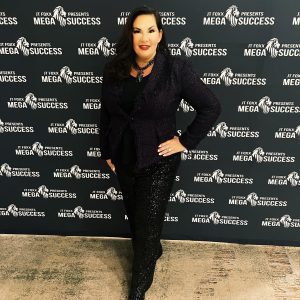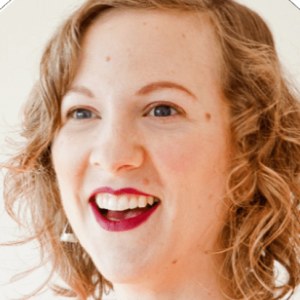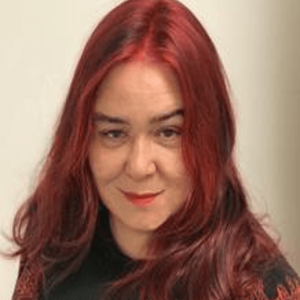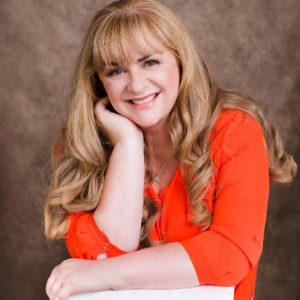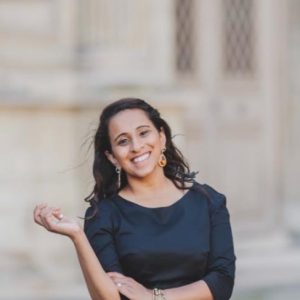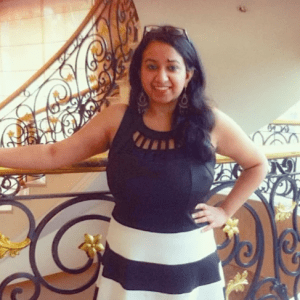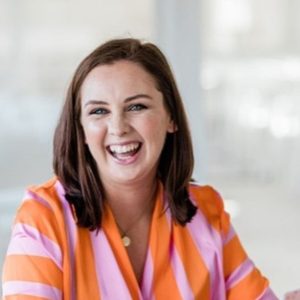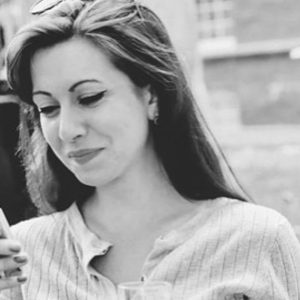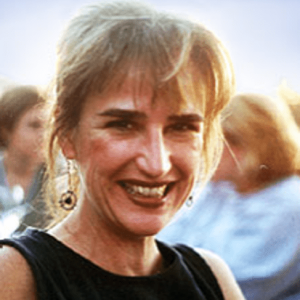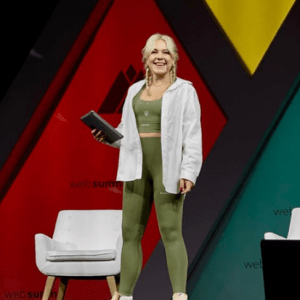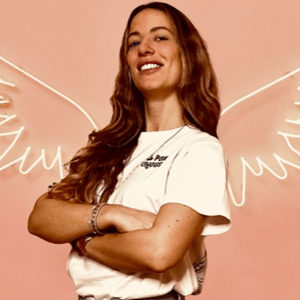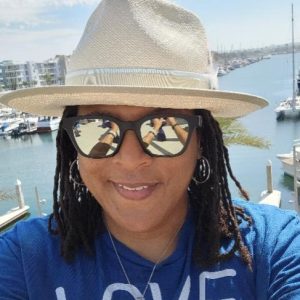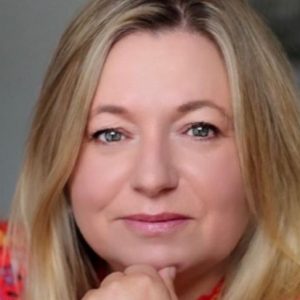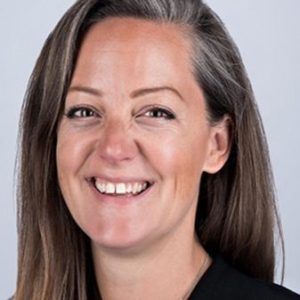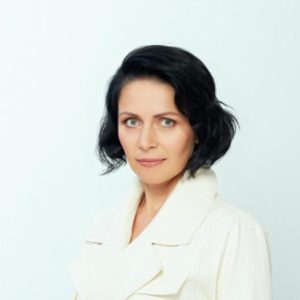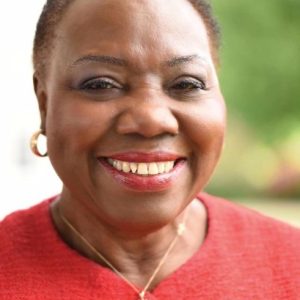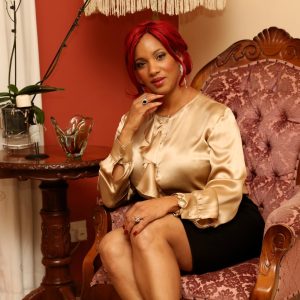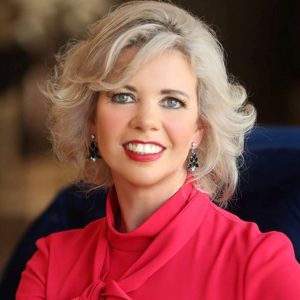 Founder and MD, UKG Lifestyle
Natasha Waldron
Natasha started her business armed with little more than passion and determination. Her early career as a professional ballerina, taught her nothing about the commercial world, so it was a steep learning curve to overcome.
The next two years were spent learning about business in general – payroll, invoicing, networking, marketing and understanding what clients wanted from a cleaning service. Armed with this knowledge, she began building the foundations of the business she has now, UKG Cleaning being the first in the UKG Lifestyle group. From the outset, the focus was on delivering the best possible cleaning service – which meant having the best staff. Natasha hired a small team and provided thorough, professional training in the skills and techniques required, plus teaching of the 'science' behind the products and chemicals. This investment in her staff resulted in motivated people who took pride and care in their work.
As the business grew, Natasha started getting enquiries from the families of cleaning clients, asking if she could provide care services, due to her reliable and caring cleaning staff. The frequency of enquiries led her to realise there was a genuine need for good-quality, reliable care for clients in their own homes, and she felt compelled to do something about it. She spent the next 12 months researching what she would need to do, then put in place the required policies and procedures, set up a branch office, hired a manager, then staff, put a training programme in place and in 2015, registered with the Care Quality Commission. UKG Care was inspected in 2017 and rated 'good' overall and 'outstanding' for caring. Initially business came from cleaning clients, then rapidly grew by word-of-mouth referrals. She developed relationships with the local authority and soon had a regular source of funded care packages.
As with cleaning, Natasha invested heavily in professional staff training so that her teams had the ability and the confidence to provide the best possible care for clients. Initially, she struggled to find training courses at the level she insisted upon but, undeterred, sought advice from industry experts and then perfected her own, far superior in-house programmes, setting a new industry benchmark. This was the beginning of UKG Lifeskills, now a fully-fledged training Academy, which offers accredited and recognised qualifications for her own staff as well as other external organisations.
Natasha's passion for learning and her own life experiences have fuelled her desire to help others 'be the best they can be', through training, education and employment.
UKG Lifestyle now employs around 180 staff across all group companies and is on track for more branches for UKG Care, growth of commercial contracts for UKG Cleaning and a 400+ trainee intake for UKG Lifeskills.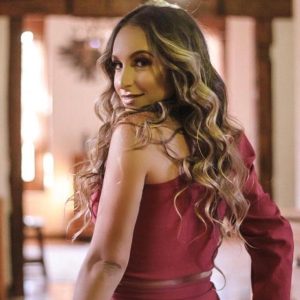 Becca Brazil, Artist/Digital & Social Media sensation Co-Founder of Level Up Media PR & Co-Host of Level Up Live Podcast
Becca Brazil
Becca Brazil, Artist/Digital & Social Media sensation & Co-Founder of Level Up Media PR- featured on the 2022 Cover of Global Woman Magazine & the original Miss Jetset Magazine cover girl. The talented artist is also a singer-songwriter featured on Forbes, Bravo TV, Yahoo as well as prominent music label Rolling Stone.
Becca Brazil has recently performed alongside Adil C on Spotify. Their radio hit single 'Hey Baby' has been streamed non-stop by fans charting on both CANADA & LUXEMBOURG top 50.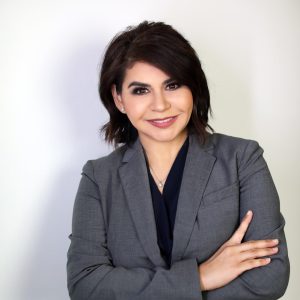 Certified Resilience Expert, Award-Winning International Speaker, Accomplished Entrepreneur, and Author
Dr. Marie Cosgrove
Dr. Marie Cosgrove is a Resilience Expert. She helps women build resiliency, when faced with adversity to propel them forward instead of holding them back in their professional and personal lives.
She's the author of "Greater Fortune: Essential Lessons from the Entrepreneur Who Bought the Company That Fired Her."
Nearly a decade later, balanceback is the world leader in fall prevention, concussions, brain and balance disorder diagnostic and treatment devices. Clients including Dartmouth, Yale, Vanderbilt, University of Miami, VA Hospitals, and Air Force Bases nationally, as well as major hospitals and universities worldwide have successfully treated over 1.5 million patients to date.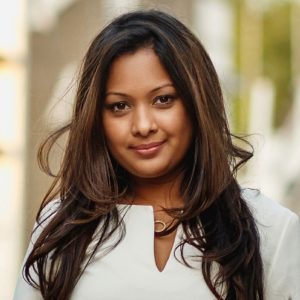 co-founder Mayfairsilk® / keynote speaker
Darshana Ubl
Darshana Ubl is a serial entrepreneur who believes in channeling her energy and passion into businesses that are aligned in values and goals.
Co-founding Verve Rally® in 2016, it has grown into an award-winning luxury travel experience for GT/Supercar enthusiasts. Based in London, Verve Rally has created cherished memories in the lives of hundreds of people from countries spanning the globe. For more information visit ververally.com
In 2020 she co-founded Mayfairsilk®, a multi-award winning luxury bedding brand that transforms the finest Mulberry Silk into exquisite bed linen that caters to the modern household. Silky soft, machine-washable, hypoallergenic and temperature regulating, it's the pinnacle of luxury bedding.
Darshana is regularly invited to contribute in the UK and international media for her views on the economy and SMEs. She has been an ambassador for small business on BBC News, Sky News, BBC Radio and more. Over the past years, she has been frequently seen on BBC News commenting on UK budget and Autumn Statement.
As a keynote speaker, she has delivered talks on business, TripleWin®, women empowerment and sustainability to companies such as Alibaba, DBS Bank, NatWest Bank, SagePay,etc. Her talk on the TripleWin method was featured on TEDx and she also lead one of the companies she was a CEO of to achieve a Guinness Book of World Records title.
Contribution is key for Darshana and she has helped raise funds for several charities such as Princes Trust, Invictus Games, Cherie Blair Foundation and Make-A-Wish UK®. Once a year she organises a Charity Gala called Verve Charity Gala in Central London.
Want to get in touch? Please connect via pa@darshanaubl.com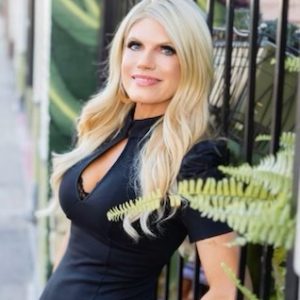 Co-Founder Level UP Media PR /Business Consultant / Motivational Speaker / Keynote Speaker
Rachel Weaver
Serial Entrepreneur, Event Host, Keynote Speaker & Business Consultant. Featured on the 2022 Cover of Global Woman Magazine, and top 100 female entrepreneurs of 2022. Earned three awards for being in the top 10 of global sales for luxury salon and spa consulting.
Rachel focuses heavily on fitness and has represented several fitness companies. She received awards for competing in 2019.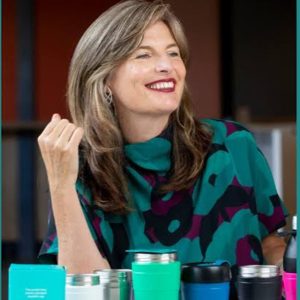 CEO of KeepCup
Abigail Forsyth
Abigail Forsyth is a British entrepreneur and co-founder of KeepCup, a company that sells reusable, environmentally-friendly coffee cups. She co-founded the company in 2009 with her brother Jamie Forsyth, after noticing the amount of disposable cups being used in the coffee industry. Since its launch, KeepCup has become a global brand, with its products sold in over 65 countries. In addition to her work with KeepCup, Abigail is also an advocate for sustainability and reducing waste. She has been recognized for her entrepreneurship and sustainability efforts, receiving numerous awards including the Australian Entrepreneur of the Year award in 2011 and the Premier's Sustainability Award in 2013.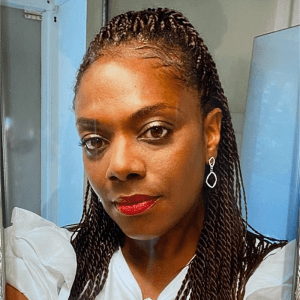 Principal Talent Acquisition Business Partner | March Muses Co-Founder
Alison Burton
During the 8 years that have been spent dedicated to the pharmaceutical industry by Alison, she has sourced talent for global organisations. In September 2017, Alison joined ICON as a Senior Recruitment Consultant to recruit Clinical Operations and Life Sciences professionals throughout EMEA and the US.Since 2014, Alison has devoted the totality of her time to Sanofi's Global One recruitment program, in addition to working simultaneously on J&J, AstraZeneca, Novartis, Novo Nordisk, Merck, Amgen, UCB, Boehringer Ingelheim, Biogen, and Celgene programmes. Her previous roles include working as an SEC Recruitment Consultant at SEC Pharma who offer best-in-class talent for senior and specialist positions, exceptional job opportunities for talented professionals, a quality and efficient service with each placement, and sector knowledge and market expertise.As a specialist recruiter for service clients throughout the UK, Alison has an extensive global network of industry professionals and a proven track record of using effective search & selection methods to deliver quality solutions to her clients' individual needs.Find her by contacting ICON Careers or explore her profile at Alison Burton | LinkedIn.She is recognised as the co-founder of March Muses, and as a mother of one child she has success in her personal and professional life.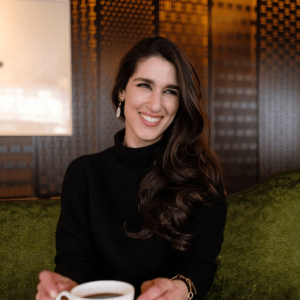 Founder Inessa / Co-Founder at Foodoo Academy
Aliza Marogy
Founder and CEO of award winning D2C clinical supplements company Inessa, an award-winning supplement formulator, registered nutritional therapist, who regularly contributes commentary in the international media. After building the multiple 7 figure turnover business from the ground up, Aliza was awarded UK's Top Ten Women in Business' 2020, and Great British Businesswoman Awards 2021.
At 18 Aliza was living with an autoimmune condition which was unresponsive to medication. After losing her hair due to the medication, and facing a life-changing medical procedure, she pursued a combination of diet and nutraceuticals and managed her condition into remission, where she remains over two decades later. Retraining as a nutritionist in order to help others with similar challenges, she went on to be the founder of a successful clinical practice, and create an industry leading nutritional supplement company with customers across the world. Having been a pioneer of the application of evidence-based nutrition to health decades before it became mainstream,
she has been a featured speaker at events including Silicon Valley Comes to The UK, invited by the Government for a US trade mission, she is a regular spokesperson in the international, including The Sunday Times, Men's Fitness, Harper's Bazaar, Net Doctor and VOGUE. The award-winning business, Inessa, was self-funded with just £5k personal investment, and has grown into a profitable multiple 7 figure turnover business. They sell in both the US & UK and Amazon & Shopify both deliver 7 figures in yearly revenue individually
The US is their fastest growing market and has grown by 200% in the past year. Both Amazon and Shopify have informed Inessa that they are in the top 1% of sellers globally.§
Their biggest growth has been in Shopify which grew 400% in 2021 and is up 100% in 2022 with a higher rate of repeat customers and over 50% of our revenue from subscribed customers.
Winner of 6 Beauty Shortlist Wellbeing Awards 2021:
Best pregnancy supplement – Pregnancy Multinutrient
Best anti inflammatory – BioSoothe
Best new natural health product – Immunity Complex
Best probiotic supplement – Biotic Complex
Best supplement for gut health – Biotic Complex
Editor's choice award – Omega 3
Winner Mama & Baby Awards 2021 – Best pregnancy supplement
Inessa make the highest quality practitioner-grade nutraceuticals, based on scientifically supported doses and forms of nutrients, and sell direct to consumer, making them more accessible and affordable. Manufactured in the UK.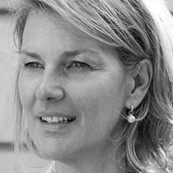 Interior Designer at Amanda Murray Design
Amanda Murray
Was the founder of a highly successful eponymous interior design agency, with a large and thriving office. Following her father's death she found herself in the position of having to balance the books to keep AEMR running – and keep our father's legacy alive – or shut it down forever. Over the next 10 years, Amanda has not only reversed its fortunes, the Audley End Miniature Railway has become one of the most significant and loved visitor attraction in Essex, enjoyed by tens of thousands of families every year.Amanda recognised that in order for the railway to survive, and preserve the unique woodland site, the attraction needed be run on a more commercial basis. The train ride is the magic, but using her creative skills, Amanda has added a fairy walk, a children's outdoor theatre, bespoke adventure playground, and woodland café serving local delights.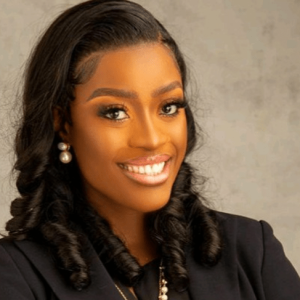 Data Scientist
Amanda Obidike
Amanda Obidike is an accomplished non-profit leader and Data Scientist with 10 years experience in directing social enterprises, start-ups and complex organizations in Africa, Europe and MENA Nations. She is the General Manager of the Sir Emeka Okwuosa Foundation. Her role at SEOF combines her passion for social innovation, youth development, reform in education curriculum, technology, and building new programs. She holds a Masters in Business Management from IBMI, Berlin and Certification in Economic policy making from IE Business School, Spain. Recently, she became a Techwomen Awardee, an initiative of the U.S. Department of State's Bureau of Educational and Cultural Affairs (ECA). In 2021, she became a Global 20 Goldman Sachs Fellowship Winner and emerged Winner in the UK's foremost award, the FDM EveryWoman in Technology, Tech For Good Category. In 2020, she was given the Technology Rising Star Award by WOC, Michigan for successfully championing diversity in technology and innovation for the girl child. She has also been celebrated by Forbes Science as an African changing the culture fabric for young talents to embrace opportunities in Science and Technology. Amanda has led Strategy Development and Execution, Humanitarian responses and has served as the African Union (AU) CESASTEM Cluster for driving Educator reforms, policies and instructional pedagogy in STEM across 21 African countries. She serves as a Mentor in the New York Academy of Science and Cherie Blair Foundation, Global thinkers for Women where she lends her voice and knowledge to serve as a role model to girls in Africa. She also currently serves on the Leadership Board of the Nigerian Global Affairs Council, STEMi Makers of Africa, Innovation Village, Kenya and as a Trustee at the MAI Foundation for Women Empowerment and Advocacy Center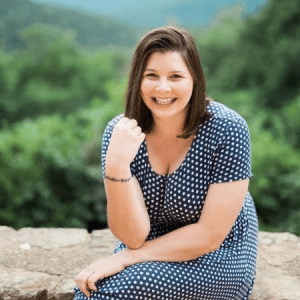 First-Class Travel Blogger
Amanda Williams
For anyone looking for a spontaneously fun, explorative and professional travel blogger in 2023, Amanda is a first-class choice.
Having won many prizes for a popular travel blog called A Dangerous Business (ADB), ADB has been propelled into success by inspiring people to fit more travel into the lifestyles juggled in every culture.
Amanda has been ambitious. She has covered everything from weekend trips to bucket-list styled adventures which present an opportunity to people without a reference or springboard. An example of her work is 2018's 10-Day Adventure Project which served to debunk the common and pestilent myth that you have to quit your job to travel the world.
Amanda has worked with brands like Intrepid Travel, Viking River Cruises, and Spirit Airlines, as well as destinations like Visit Norway, Visit Britain, and Seychelles Tourism. She is available to discuss any opportunities you might have to work together!
Content can potentially reach Amanda's 175,000 monthly readers and 95,000+ social media followers.
By 2018, ADB was awarded a Silver Award for Best Travel Blog in the 2017-18 Lowell Thomas Travel Journalism Competition. The hosts gather annually and include members of the Society of American Travel Writers (SATW). Find her material online and at your convenience no matter where you are at A Dangerous Business Travel Blog.

Country:United States, Ohio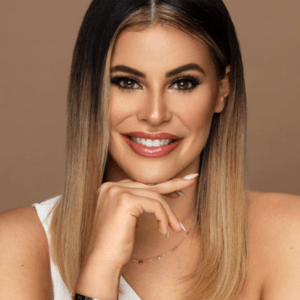 Speaker & Founder at Klowt, The Personal Branding Agency
Amelia Sordel
Since starting Klowt in the pandemic, she has gone from strength to strength turning over a one million plus in revenue, growing a team of ten plus and now has a central Covent Garden office.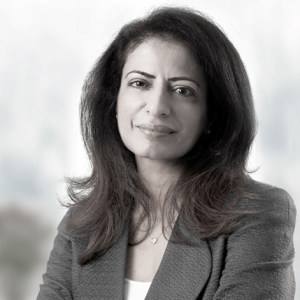 CEO of Tecom Group
Amina Al Rustamani
Amina Al Rustamani is the CEO of Tecom Group, a business park and real estate development company based in Dubai. She has been with Tecom Group since its inception in 2005 and has played a key role in its growth and success. Amina is a highly respected business leader in the UAE and has received numerous awards and recognition for her work, including being named among Forbes' 100 Most Powerful Arab Businesswomen in 2015. She is also a strong advocate for women's empowerment and is a member of the UAE Gender Balance Council.
Country:United Arab Emirates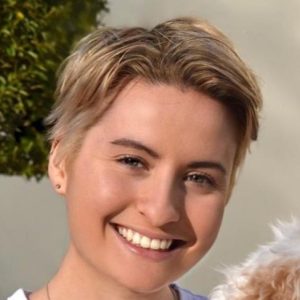 CEO & Founder of Earth's Secret
Amy Peacock
At just 21 years old, Amy has successfully launched a game-changing wellness brand that is harnessing ancient herbs and botanicals with science-backed ingredients to create supplements for stress, health, and sleep. Amy's drive comes from her late mother who sadly passed away to breast cancer, but inspired her passion for holistic health and introduced her to the ingredients she uses in her products today.
Amy says: Growing up, my mum was always a big advocate of holistic health. So, when she was diagnosed with cancer, it was only natural that she turned to plants, herbs and fruits to help her bounce back from gruelling chemotherapy. Watching her blend mysterious ingredients – Ashwagandha, Spirulina and Reishi powders, to name a few – kickstarted a deep curiosity in natural health for me.When my mum passed away in 2016, I made a decision to turn this curiosity into a life mission. As I started to study Nutrition and Health Science, I was amazed that the ingredients I'd grown up with – the ones that had been used by communities around the world for centuries – were barely mentioned.
Researching different supplement complexes, I struggled to find brands that had their heart in the right place. Ones that put purpose over profit. Ones that truly honoured nature with pure ingredients and a sustainable approach.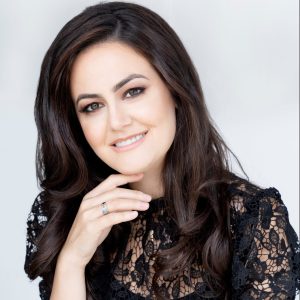 Entrepreneur/Dental Professional
Anaida Deti
She immigrated to Canada from Albania with an ambitious mindset and a few hundred dollars. She gives the life advice that you should never let your circumstances define you no matter the circumstances. When Anaida moved to Canada, she used her inventiveness to start completely from scratch. Using disciplined perseverance, commitment, and creative initiative, she opened a dental clinic in Canada that was hers to call her own. She found support from her family at this time, and she has a lot of pride in DentalX.
She has created a unique clinic in that DentalX is owned by a dental hygienist and not a dentist. This identifies DentalX from the less original businesses in the crowd.
Despite being unable to speak much of the English that circulated Canada, despite her college credits not being accepted for transfer into her new degree, and despite her limited connections—she only knew her husband as the other person in Canada she was connected to, who was also an immigrant—she pursued her dream. Despite all this nothing successfully obstructed her dream's realisation and in fact her desire to see it come true was fuelled by her circumstances more and more.

An inspirational story, Anaida offers an exclusive look into the women entrepreneur's success in Canada like no other.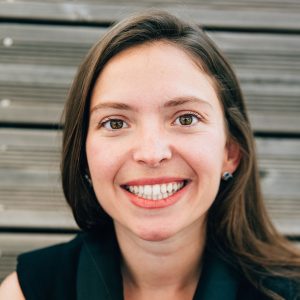 Head of Marketing, Communications, Engagement
Anamaria Meshkurti
Currently leading marketing and engagement at one of the top tech start-up platforms in Switzerland, Anamaria is a member of the Hult Alumni Committee and a board member of VR4Business.She is a more than exceptional public relations professional with experience in emerging technologies (AI, IoT, Blockchain), entrepreneurship (led ITU Smart Incubator for startups in developing countries), innovation & project management, gender matters, and events planning.
Anamaria possesses impressive experience in the UN, humanitarian action, and the private sector. Part of her skill has developed out of her expertise and a generation of experience from real encounters in dealing with government officials and high net worth individuals.
Anamaria has lived and worked in different countries. Connecting people and creating opportunities is what she excels in, thanks to a high degree of interpersonal skills and network ability.Seek Anamaria out and find solutions/information about anything digital, youth, accessibility, gender, standardization, or emerging technology related, starting here: AnaMaria Meshkurti | Twitter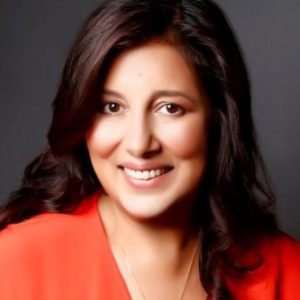 Founder & CEO | Global Executive & Business Transformation Coach
Ani Naqvi
Ani is the Founder and CEO of the Ultimate Results Group, who are dedicated to achieving maximum positive impact for your life and your business. A Transformational Expert devoted to empowering leaders to live their lives fully, with clarity, alignment, and purpose. A survivor of the 2004 Asian tsunami, facing death, Ani's life changed forever. In front of a studio audience speaking to Oprah Winfrey, Ani made a commitment to make the most of her life and this inspired her mission.
"To inspire, motivate and empower at least a quarter of a million people, to live their lives with passion, purpose, and joy, in honour of the same number that died in the tsunami."
18 years on and she's impacted the lives of many experts, entrepreneurs, business owners and C suite execs to unlock their true potential and continues to honour her mission.
An ICF accredited master coach with over 2500 hours of coaching and 1000 hours of Vipassana meditation practice over the past 5 years alone, she has experienced first-hand what is needed for true realisation.
Ani is an expert in the power of the mind, mindfulness, meditation, Ayurveda the holistic science of life, yoga, breath work, somatic release, mental fitness, neuroscience, neuroplasticity and NLP.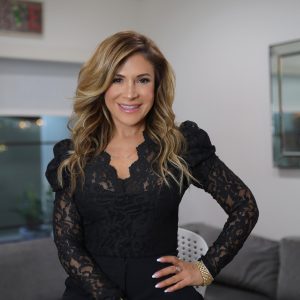 Celebrity & Luxury Real Estate Sales Consultant/ Television Producer / Custom Jewelry Designer
Anna Damergis
Originally from New York, Anna is a seasoned Real Estate Sales Agent in the Los Angeles area.Her clientele includes Celebrities, Film & TV Professionals, Banking and Tech leaders who purchase luxury homes to fit their lifestyle needs.Anna's speciality's include, relocation, interior and lifestyle design.Her clients and their privacy are her top priority and she exceeds their real estate and lifestyle design expectations, making the process a stress free experience.Anna's business is built on her strong history of referrals from current and former clients and friends.Anna's innate passion for Real Estate and Luxury Living is the perfect combination to make your lifestyle dreams a reality. Anna is a CA Licensed Realtor, Certified ASP & IAHSP Staging Professional, Certified Property Manager & Lifestyle Designer.Her other business ventures include TV & Film Production, content creation & custom jewelry design.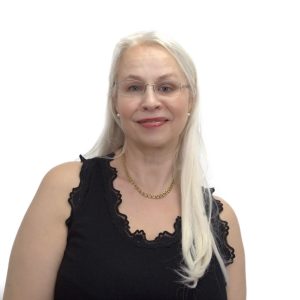 Property developer
Anna Koivu
I'm Anna, 51 years old and a Swedish speaking Finn. I'm a mum of three, a step mum of another two and a much loved rescue dog. I used to work in travel and I've lived and
worked in Italy, Morocco, India and Sweden. London has been my home for twenty years now. I've gone through hard times in life being bullied at school, almost dying in a
motorbike accident where I lost my left eye. Regardless I've always had big goals and refused to settle for mediocre. I have willpower and determination to become extraordinary, both as a person and in what I do. I've been a property investor and developer for quite some years now. I love creating beautiful homes for those that haven't got much. Create an ethical win-win for owners, tradesmen, investors and those that need a place they can call home. I love showing women how to thrive in a
very male dominated industry. Giving young and driven people apprenticeships etc. I joined Global Woman a few months ago and it is such an amazing, friendly community.
It pushes you to succeed and tells you you are enough when you lose faith in yourself. Teaches you to feel at ease when you look in the mirror because you love what you see.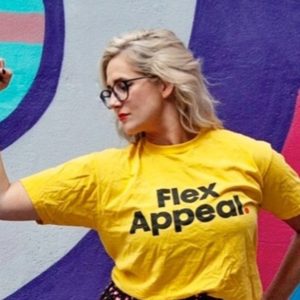 Founder at Mother Pukka
Anna Whitehouse
Hugely successful entrepreneur, just launched her new flexible working app Work Your Way.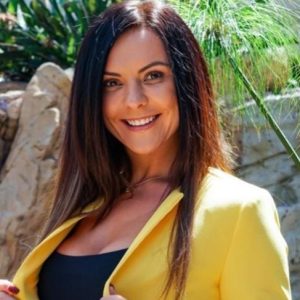 Founder of Attention Grabbers / Marketing Consultant / Speaker
Aoife Roche
Aoife uses her self-motivated, disciplined and expert progress in the global world of organisations to help them digitalise their platforms. By trade, she is a business consultant.
One of her major achievements has been creating her own data-driven marketing agency called Attention Grabbers. She is known for having built a client base that has generated over 1.5 million in online client sales over the last 24 months, over the last two-year period in other words. More accurately, in a little less than 2 years, she has grown an agency with multiple 6-figures and locations in Los Angeles and Ireland.
Aoife has been acknowledged as a winner at the Bikini Model World Championship in 2020 as well as 2021. Competing in more than 10 shows in Ireland, the UK, and the USA, Aoife was named international Female Athlete of the Year 2020.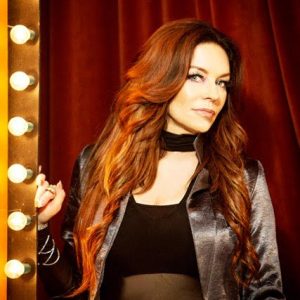 Billboard Charting Recording Artist, #1 on the National New Music Radio Charts in 2021, an Influencer on Social Media and a Vocal Coach
April Diamond
April Diamond is a Pop Dance EDM recording Artist from Los Angeles, CA. Her current single 'Lose Control' is heating up dance clubs and rhythmic radio stations across the US. She is featured in the TV Special 'Baila!' starring David Longoria on PBS/Public TV Stations.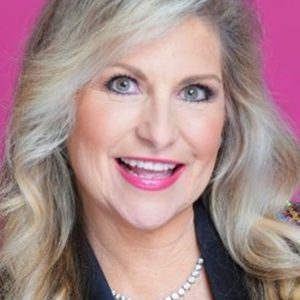 Emmy Award-Winning TV Show Host
Aurea McGarry
Having been awarded as a Host, Aurea is an Emmy Award-Winning TV Show Host that has also found her success as an astounding producer, an engaging TEDx talk speaker, a Keynote Speaker and an Event Emcee. She is also one of the podcasters of Get CELEBRETIZED.
Her success is telling: she is passionate about empowering women who are seeking out more notoriety in their careers. This is a train of thought appearing along the line of tradition teaching that no publicity may be the worst case. Nevertheless, bad publicity may not be the goal and what she teaches is for women to capitalise on their intellectual property such that they might attract and concretise relationships with ideal customers. This translates into becoming the Go-To figure in the industry the empowered woman chooses and it is such a woman, a serious entrepreneur, that Aurea is passionate about working with.
Aurea specialises in transforming women who present readiness to take the first step into their light, metaphorically and on stages where they will SHINE and change the world with their brilliant products and services.
Country:Georgia, United States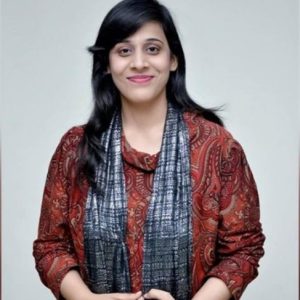 Executive Director Youth for Pakistan
Ayesha Mehmood
Ayesha Mehmood is a young changemaker and human rights activist from Pakistan. Her work focuses on gender equality, quality of education, youth development, and building interfaith harmony and inclusion by bridging the gap between different communities She is inspiring millions of young people right now around the globe through her strong leadership skills. She is passionate about establishing global ties with various diverse cultures, communities, and individuals from all around the world and inspiring youth to become more accepting of those around them.
Her commitment stems from her philosophy that, no matter who you are or where you come from, we all must ensure we create a more connected and accepting society for future generations. Her mission is to connect, encourage, empower, educate, and inspire individuals to become more independent, resilient, and motivated to develop global connections and be determined to create positive change amidst this changing and developing world. She has volunteered for more than twenty organizations (social, educational, and political organizations) and has worked on different community engagement programs, catering to social, and global issues. She is working as Executive Director with the Youth for Pakistan to empower the youth and as Director Communication – Centre for Peace Advocacy and Sustainable Development as a socially positive change-maker and producing a powerful impact. She is also a life member of the women's economic forum, ALL Ladies League, WICC.
She is the Young Human Rights Changemakers at The Young Achievers, Country Representative – One Peace World, Young Professionals in Foreign Policy, Local Chapter representative at This is Zero Hour/ Dream Equal, Ambassador at World Literacy Foundation, Global Ambassador at Womentech Network, International Member at Amnesty International, Official Member at Global Youth Coalition for Road Safety and Volunteer at United Nations. Through all these engagements, she has been able to contribute and participate in reaching out to over 50,000+ youths all over the world through the local and international NGOs she volunteers with. This exposure also earned her several awards and recognition from Africa, Asia, and Europe. Just to mention a few: o Nissa Leadership Award, Women Empowerment, and Summit, Youth Parliament o Youth Activist, State Youth Power Awards o Human Rights Activist, Reshaping of Mind Summit and Youth Awards, The Volunteer Society o Youth Empowerment Award, Global Youth Symposia, and Awards 2022 o Young Leader Award 2022, Opportunities Club and Bahria University (Initiative of Pakistan Navy) o Quaid-e-Azam Gold Medal & Peace Achievers and Leadership Award 2022, SPLS Islamabad o Youth Leader Best Entrepreneur Performer Award, Hawks Youth Vision – Pakistan o JuryChoice Category – Community Development Award, 3rd Women of Wonders Award 2022 – Pakistan o Top 40 Leading Youth Award for Leadership and Humanitarian Services, Makeme Elegant Foundation o Impact Award, Center for Peace Advocacy and Sustainable Development – Africa o Diversity and Inclusion Role Model, Women TechNetwork – California o Outstanding Global Youth Ambassador, World Literacy Foundation – Australia o Team Recognition Award – Institute of Knowledge and Leadership – Dubai o Finalist for Global Impact Changemaker Award, Nations of Women o Finalist, Community Leader of the Year, IQ Leadership, Australia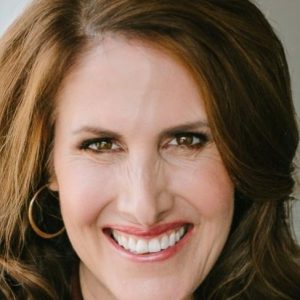 Life Purpose Coach
Baeth Davis
Affectionately known as "Dr. Purpose" by clients and colleagues, Baeth has over 23 years of experience in life purpose identification and business coaching. She's been featured in Women's World and Los Angeles Times as well as heard on NPR, BBC-5 and RadioFree Europe. Baeth has guided top business coaches including Ali Brown, Kendall SummerHawk and Suzanne Evans, Hollywood celebrities and well-known motivational speakers, writers, artists and a variety of entrepreneurs in many industries as well as stay-at-home parents, retirees and students to bring MORE of their purpose into ALL they do! Her greatest happiness is seeing clients achieve their life-long goals and experience the fulfillment that comes with living aligned to your design. Baeth lives in New Jersey and loves dancing, hiking, walking by the ocean, reading, painting, writing and traveling.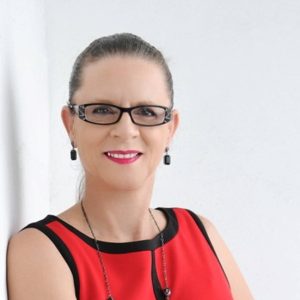 Business & Mindset Expert
Biba Pedron
As a business & mindset coach, a best-selling author and an international speaker, growing your business is a goal Biba has furthered time and time again. She helps entrepreneurs and professionals whenever they would like to put together their marketing, social media, branding and mindset in order for this goal of commercial growth.
Using her strategies, her clients double, triple, and multiply their revenues within 90 days. Working on both sides of the Atlantic, Biba brings her marketing techniques to the forefront of her professional connections. For this reason, she is able to create powerful relationships that help Biba, as well as her clients, develop their professional, social, and commercial goals.Visit her website to find out more about Biba Pédron: Business & Mindset Coach
Country:Florida, United States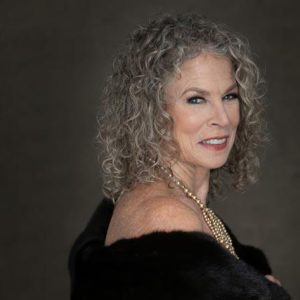 TEDX SPEAKER; STYLE MAKER; EXPRESSION EXPERT
Bobbie Casalino Lewis
Bobbie is passionate about bringing out ones inner Glow and standing in true essence. Whether appearing on stage in front of hundreds or interacting in day to day activities it is abundantly clear to her that our outer self expression must be aligned to the essence of who we truly are. She is an expression expert/style maker for good reason.
Bobbie's Clientele include executives seeking to have more impact in the board room, professionals who want to improve connection with clients, athletes who want to up their game, Domestic Engineers who want to be role models for their children, and workplace recruitments that want to make a certain impression to insure their first season of success.
Specialising in dressing you for the day you want in alignment to your message and purpose. Her services extend from intuitive personal style assessments to motivational speaking and full service VIP makeovers.
Bobbie's clients all concur – how they show up in the world is dramatically changed after she works her magic and brings out their inner Glow.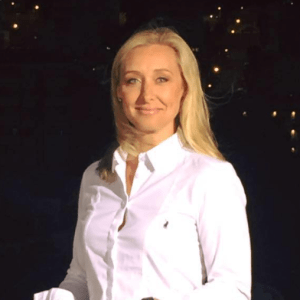 Global CEO of BioSURE
Brigette Bard
Pharmaceutical industry – first product her company launched was an HIV Self-Test in 2015 which was revolutionary and still very popular today. She won a Queens Award and met Prince Charles last year, won Pitch @Palace at Buckingham Palace (with Prince Andrew) worked with Prince Harry for World AIDS Day. They also launched Antibody Self Tests during covid times and have a very interesting pipeline with at home test kits.
She travels globally and talks with governments, NGOs and has lectured around HIV prevention, female empowerment, and other monumentally pertinent topics.
They have just launched a brand-new product this month – BioSURE PRO clinically proven to prevent colds, flu and covid the winter. A protective nasal spray, suitable for those over 12, with one spray giving you 6 hrs of protection.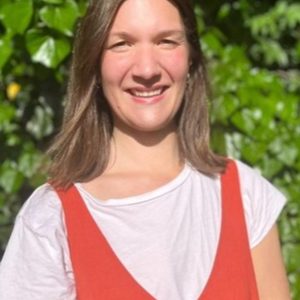 Founder at Carlotta PR
Carlotta Artuso
With almost a decade of experience in PR and events, both internally and in agencies, Carlotta has worked with a wide range of clients across all sectors.
Having come to the realisation that the way we nourish our bodies and minds is crucial to help us reach our maximum potential, Carlotta strongly believes in food and lifestyle maximised through the choices made day-to-day amounting to our overall well-being.
Carlotta helps companies whose business practices support the well-being of people and the environment. Having worked as an account executive—with full-fledged experience in this role at more than one company—Carlotta uses her relationship-building skills in unison with her PR experience to help well-being and environmental companies reach PR goals. Find help at Carlotta PR for your PR vision.
Coach, Speaker, Author – Wellness and Spirituality
Caroline Shola Arewa
Caroline Shola Arewa known as the Energy Doctor helps you get your Energy back and your Life on track! A leading figure in the worlds of Spirituality and Wellness. Shola has delivered her award-winning Energy-based work internationally for over 3 decades. A psychologist and author of five books, including bestsellers Opening to Spirit and Energy 4 Life. Shola trains and certifies Spiritual Coaches and offers individual Coaching to Energise and Empower you. Working with Shola is not just information, but transformation. She'll help you reach your highest Purpose and Potential with an abundance of love and laughter.shola.co.uk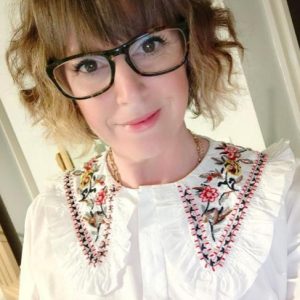 Managing Director at daysout.com
Catherine Warrilow
MD of daysout.com a UK startup in the travel and tourism sector. I've worked my way up after really struggling at school and dropping out of university, through the industry over the last 20 years. I'm 43, a mum of two boys from Oxford and I split my time between home and our Manchester office. Between January and now I've built a team of 8 and between us we have created the brand from nothing. I've built and lead the team to research the industry, create the proposition and brand, and launch an e-commerce site selling attraction tickets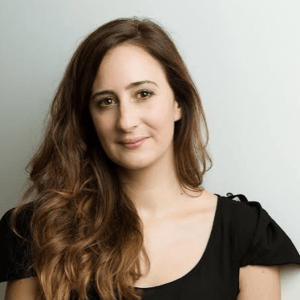 Founder of Leetchi
Céline Lazorthes
Céline Lazorthes is a French entrepreneur and the founder of Leetchi, a leading online payment and money management platform based in Paris. Lazorthes founded Leetchi in 2008 with the goal of simplifying the process of collecting money from friends and family for events such as birthdays and holidays. Today, Leetchi has over 10 million users in Europe and is known for its innovative features and user-friendly interface.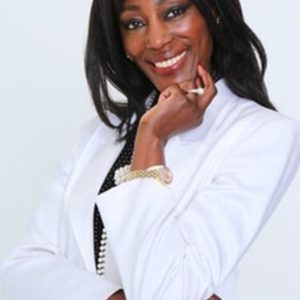 Founder at Unstoppable Shepreneurs and Unstoppable Bizpreneurs
Chineme Noke
Being a mother as well as an international award-winning author was not where Chineme's success stopped, because she also decided to work as a lawyer, a success coach, and a media authority expert. She has served success-seekers, coaches, authors, and entrepreneurs who are looking for personal and powerful growth.
She is the Founder at Unstoppable Shepreneurs and Unstoppable Bizpreneurs and she delivers high quality for her clients as a result of her vast expertise and leadership.
With the Unstoppable Shepreneurs and Unstoppable Bizpreneurs Facebook groups, as well as the Unstoppable Online Course and Mastermind series, she empowers women to take charge of their lives.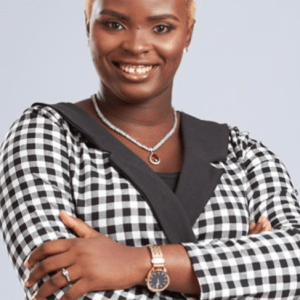 Social Entrepreneur
Chioma Porshia Ukpabi
Chioma Porshia Ukpabi is a Communication Arts graduate of Bowen University, a Creative and Social Entrepreneur with over 4 years professional experiences in business administration, and the founder of Skill-Up with Kahdsole; a leather product manufacturing hub that provides underprivileged women with skills in leatherworks to help them become economically inclusive. Chioma is a team player, enthusiastic, creative, innovative, performance-driven and passionate individual. She strongly believes that through conscious effort, we can contribute in changing the narrative about made in Nigeria products through fashion.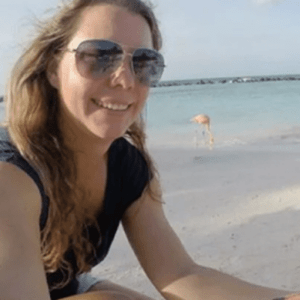 Professional Travel Blogger & Photographer | Digital Influencer
Christy Woodrow
Photographer, professional blogger, digital influencer, social media consultant: Christy Woodrow is a globally published influencer who has been developing her career for over six years as a published blogger. Her blog has become one of the top luxury and adventure travel blogs which caters to an affluent and engaged audience of everyday people looking for the best vacation experience possible. Continual posting on Facebook, Pinterest, Instagram, Twitter, and Google+ is the tip of the iceberg to her success. The readers of Ordinary Traveler actually plan and purchase the trips they see on Ordinary Traveler; the responsibility and reach is huge and therefore important. There are 140,000 unique visitors to Christy's site every month, with the monthly average being 200,000 page views.
The number of Instagram followers is over 30,500, the number of Twitter followers is more than 21,000, the number of Facebook fans is over 8,200. Christy has 15+ years of experience as a professional travel photographer, having worked for Marriott, Visit Scotland, El Capitan Canyon, Maui Visitors Bureau, Un-Cruise Adventures and others. As a professional travel blogger Christy is also a member of i Ambassador. This is a leading network of professional bloggers. Her specialities do not end there. As well as photographic trips, blogs and social media, she specialises in search engine optimization and digital marketing. Find Christy, a radiant digital influencer, and her library of professionally documented trips at  Ordinary Traveler—Adventure Travel Blog & Luxury Escapes.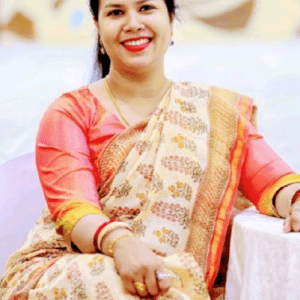 Founder/President – Parichay Foundation
Dr. Rosalin Patasani Mishra
Founder/President of PARICHAY FOUNDATION, NPO (Empowering Women, Empowering Society), Ambassador of WEDO (Women Entrepreneurship Day Organization), New York, President of PRAYAS, NPO Stands for Youth & Gender Equality) & Founder of PARINEETI- Stands for Odisha Handloom Weavers. She is a Social Entrepreneur, Social Worker, Social Influencer, IRON LADY, Speaker & Motivator. Parichay Foundation is a philanthropic organization recognized and felicitated by President of India & United Nations and bringing economic and social upliftment for underprivileged, mostly girls and women, in the urban slums and rural of Odisha.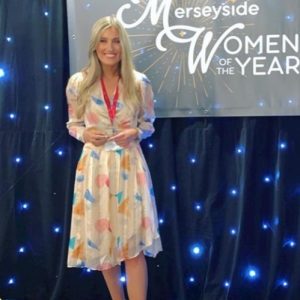 Founder of Gift and Graze
Danielle Flynn
I work for Gift and Graze which is a small business marketplace founded in lockdown 2020 founded by Danielle Flynn. Danielle in her previous career as an engineer has picked up numerous awards such as top 100 most influential women in engineering (Financial Times, 2019) and Merseyside women of the year runner up (MWOTY, 2019). In lockdown 2020, Danielle started selling graze boxes while furloughed, and has transformed that into a small business marketplace selling unique personalised gifts from small independents across the UK. The platform now boasts over 30,000 social media followers and is extremely popular in the Liverpool area, holding multiple events. I would love to work with you, as I know how passionate Danielle is about women's representation, especially in the STEM and Business fields, where she has performed many speeches including to the women of Dagenham.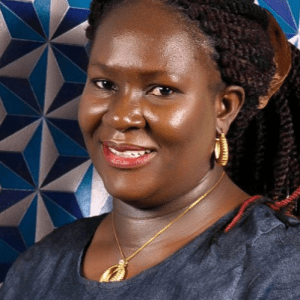 Entrepreneur
Dorcas Bosede Frank
Dorcas Bosede Frank is a wife, mother, an educator, a school proprietress of Virtue Montessori model school, which runs Nursery, primary and secondary school, She is a writer and publishers of about 60 educational textbooks for Nursery and primary school. She is the CEO of Virtue series publishers limited. She also founded the NGO Dorcas Virtue foundation where she women are encourage to take responsibility for their life and not wait for men as their financial source. She also consult and speak to school entrepreneur, youths and women.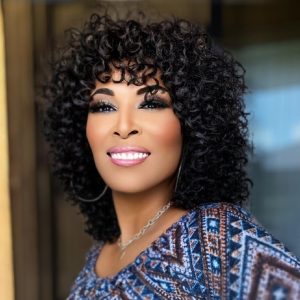 Motivational Speaker , Business Consultant , Keynote Speaker , Author
Dr Sheila Smith
Dr Sheila R Smith is a Self-Development Leader, Motivational Speaker and Life Coach. Dr Sheila is a lover of people and want to help them get to their next level and propel them into purpose in Life and in Business. Meetdrsheila.com
Dr. Sheila R Smith is a serial entrepreneur and founder of Hunter Management Group Inc. Hunter Management Group focuses on the total well being of women personally and in business. All things women is Dr. Sheila's mantra to level women up to be the best that they can be. Dr. Sheila has been an international keynote speaker for 30 years and an Author of the book The Journey To Destiny Discovering Peace in the Midst Of Any Storm.
Dr. Sheila assists women that are broken along the way to being made whole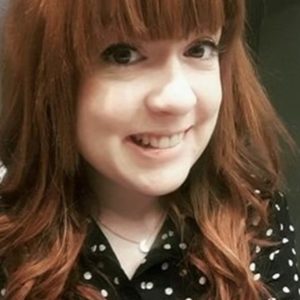 Co-Founder at Six20Two
Effi Mai Paul
Effi founder at Six20Two, a marketing agency, specialising in Social Media. A Social Media Consultant with over 11 years' experience in B2B and B2C marketing. I used to be head of Marketing for a global company and was thriving, living the high life. Then the Pandemic hit, and I got made redundant and was unable to find another job – I went on 46 interviews and applied for over 1500 jobs. My friend and I, sick of waiting for someone to hire us, and running out of money in London, started our business (six20two – both our birthdays in October) We built a steady base of clients, and now have 21 clients from all over the world. We then actually fell in love and moved to North Wales to work on the business. We work most evenings and weekends, with insane goals so that we never stop going after what we want.After less than 2 years, our turnover is 10k a month, and we are growing. I never thought I'd ever have my own business and be as happy as I am now.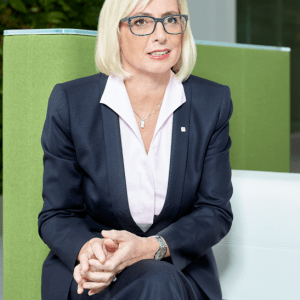 CEO of viennacontemporary
Elisabeth Stadler
Elisabeth Stadler is an Austrian entrepreneur and the CEO of viennacontemporary, a major international art fair based in Vienna. Stadler founded viennacontemporary in 2010 with the goal of promoting emerging artists and galleries from around the world. Today, viennacontemporary is one of the most important art fairs in Europe, attracting over 50,000 visitors each year. Stadler is known for her passion for the arts and her commitment to supporting the next generation of artists.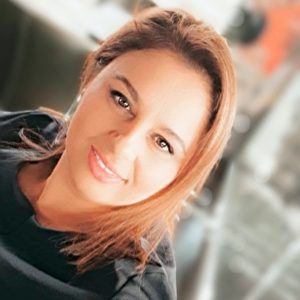 Digital Marketing Coach
Eljona Kosta
I am Eljona Kosta, a Social Media Marketing Coach since 2016. I am an expert in everything related to Social Media! My pleasure is to empower young people with skills in Social Media Marketing and achieve self-employment in this field, having the opportunity to achieve success GLOBALLY. … & also I feel a pleasure and DUTY to teach young mothers to find FREEDOM and become SUCCESSFUL as social media marketers – without sacrificing the things that matter most, – including family, friends and their dreams.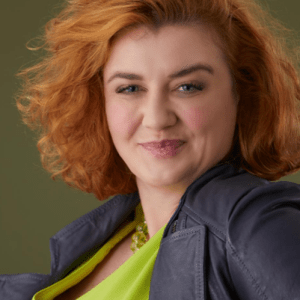 Owner
Emma Brankin
Emma's business is called Bauble Magpie and her full name is Emma Brankin. Such is the speed of her growth that her website is still being developed and should be ready for the new year. Proving you don't need a website to sell in today's world.
She credits her current growth purely to the power of Instagram and sheer hard work! Whilst she can't see it herself, it's the strength of her personality, her connection with her clients and her skillset in interpreting her client's sentiment and emotions to create her distinctive, individual, and unique talismans for them.
It might be a unique business model, but it reflects the current demand for customers looking for something different and buying into a brand's personality. Whilst of course looking for something that sets them apart from the crowd and in this case aiding the circular economy in repurposing, and breathing new life, into antique jewellery.
Bauble Magpie is also in the stages of developing their own line of intaglio pendants to launch next year. A-listers and celebrity stylists are lining up to wear Bauble Magpie's 'Marvellous Oddities'. Not bad considering just over a year ago Emma was still a practising lawyer, battling with the 'old boy's network'. Now her brand is a showcase for women supporting women and a belief in yourself after years of corporate setbacks.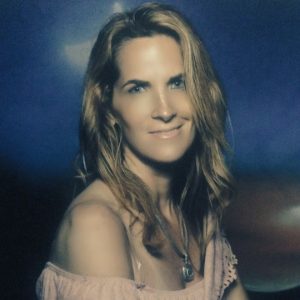 CEO/CTO
Glory Cordero
As a minority female in emerging technology, I am on a mission to impact the world with cutting edge AI solutions. I believe in empowering people with our innovations. Together we can use technology and data maturity to impact the future and introduce new ways of connecting with each other by empowering people, protecting lives, and improving the world.gloryvee@gmail.com https://depth.ai
Founder of "Femininity - Self Love - Wellness" (wellness & nutrition business)
Grete Brokiene
With over 8 years of experience in sales & marketing industry, after my kids were born, I managed to turn my biggest passion & hobby – nutrition & wellness into successful business. I am now working on improving women health through diet and lifestyle changes. I use an integrative approach, which means addressing the physical, social, cognitive, behavioural, spiritual and energetic aspects of life while calling attention to femininity and self-love.
"It is my philosophy to first prioritise peace within ourselves and our emotional needs", I say.   Known as title holder of 'Mrs Lithuania 2020' and a mother of two children, I proved the world that being pregnant with a baby and taking care of a one-year-old child at home at the same time, does not prevent from being chosen and crowned as a Mrs Lithuania and create your happiness as a successful entrepreneur. With over 8 years of experience in sales & marketing industry, after my kids were born, I managed to turn my biggest passion & hobby – nutrition & wellness into successful business.
I am now working on improving women health through diet and lifestyle changes. I use an integrative approach, which means addressing the physical, social, cognitive, behavioural, spiritual and energetic aspects of life while calling attention to femininity and self-love.   "It is my philosophy to first prioritise peace within ourselves and our emotional needs", I say.   Known as title holder of 'Mrs Lithuania 2020' and a mother of two children, I proved the world that being pregnant with a baby and taking care of a one-year-old child at home at the same time, does not prevent from being chosen and crowned as a Mrs Lithuania and create your happiness as a successful entrepreneur.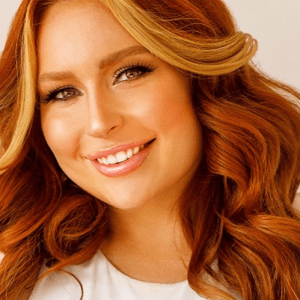 Founder & Director of the HLD Talent, HLD Studios
Hannah Holland
The founder of female-based talent management company HLD. Within a couple of years, she has signed some of the most up-and-coming talent including GK Barry and is turning over 7 figures. Hannah is redefining the talent management sphere.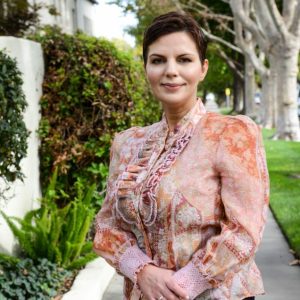 Attorney at Law
Hatixhe Grbeshi
Hatixhe Grbeshi is a licensed attorney in California who has served communities in Santa Clara County for over 22 years. She arrived in the United States as a Kosovo refugee in 1999 and has worked as a behavioral mental health specialist for various organizations, including the Asian American for Community Invocation, the Eastern European Service Agency, and the Drug Treatment Court of San Jose. Grbeshi received her Juris Doctorate from Lincoln Law School of San Jose and has also studied law in Eastern Europe. She is certified in mediation and speaks Albanian, Bosnian, Croatian, and Serbian in addition to English. Grbeshi's work has focused on Social Security Disability benefits and Supplemental Security Income, and she has presented on these topics and others to various groups. She has received several awards, including the 2017 Beacon of Light Award and commendations from the Santa Clara County Board of Supervisors and Congresswoman Zoe Lofgren.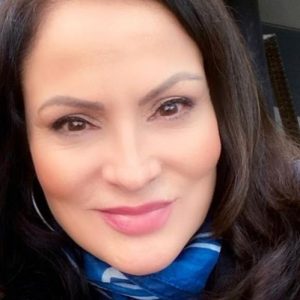 DNA Gut Health Wellness Influencer
Holly Lombardi
I'm a lover of a healthy life, the creative arts, with an entertainment background in film, television, radio, and print. I have a passion for self development, health, and empowering others via the medium of radio, TV, and public speaking. I created, produced and hosted my own radio and talk entertainment show, 'Behind the Mask,' which aired live from Las Vegas at KLAV, and on the Armed Forces Radio Network worldwide.
I also helped start the entertainment company Mupo Ent. during 2020, and was the original co-host for the show, 'Mupo and Friends,' interviewing celebrities in film, TV, theatre, and high-profile business entrepreneurs weekly. Currently, I am partnered with a biotech company, Nucleogenex, that is addressing DNA gut health on a cellular level. We are one of a kind, Unicorn. Our foundational, proprietary products are backed by the science and technology to provide a solution. Our gut Health Triad addresses the microbiome at the root and our DNA formula is compounded exclusively per the individual to create a science-based DNA nutritional formula. We are the only company in the world doing what we do the way we do it, to help people proactively optimize their health, and give their body a voice. I have a beautiful gift I intend to share with the world, through our powerful movement and vision.
I love the opportunity to help others heal their bodies from pain and dis-ease with the solutions we offer that I know work, are proven, and sustainable. I believe in a world where people can live healthier, happier lives. It is personal to me because I myself experienced living in poor health both internally with gut related issues and externally with serious spinal issues, almost losing most of my ability to walk and function properly. I believe in living a life you are excited about and maintaining a healthy lifestyle through the pillars of a FitMIND, FitBODY, FitSPIRIT. I love connecting with leaders, and big thinkers, doers, business entrepreneurs and creatives. I look forward to interacting with you, having connected conversations, making new friends, building business relationships, masterminding, exploring collaborations that empower, and align on a high frequency for a powerful impact in the world.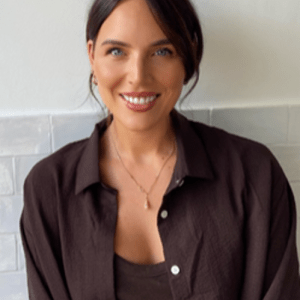 Founder & CEO Carol App
Holly Zoccolan
Many of us move to new areas, live apart from family, and don't have that 'village' of people around them to help raise a child, this is where Carol app comes in. Founded by mother of one Holly Zoccolan, Holly found herself living in London without family around her or a group of friends she could relate to. Having no support system to help raise her son, Holly was looking to find other mums that also didn't have a key support system around them, but there was no place for her to meet relatable mums. This is where Carol was born. Holly wanted to create a place where mums could find their relatable community, have honest conversations, make friends in similar situations, and get advice all one ONE place and for FREE.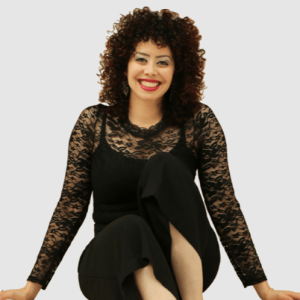 Best Selling Author, Transformational Speaker, Creative Consultant and Certified Grief Recovery Specialist at Iman Gatti
Iman Gatti
Certified grief recovery specialist, transformational speaker, and bestselling author. She works with people to help them recover from grief and trauma, elevate their self-esteem, deepen their authenticity and step fully into the greatness they were born for. Her bestselling memoir Cracked Open – Never Broken tells the story of her childhood and how she refused to become a victim, instead turning trauma into triumph. Iman has studied with her mentor and friend, Gabrielle Bernstein and completed her Spirit Junkie Masterclass Levels 1 & 2. She holds a Courageous Living Coaching Certification and is also a Certified Grief Recovery Specialist with the Grief Recovery Institute.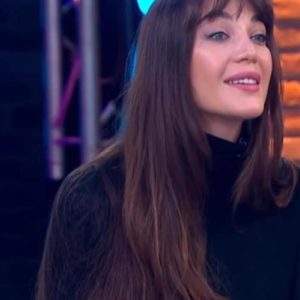 Expert on Gender Issues
Irina Batiashvili
Irina Batiashvili: Lawyer, Expert on Gender Issues, Researcher. Consultant (Expert) to the Director General of LLC "Tbilisi Energy" on Gender Issues. Member of Intellectual Property Law Committee of Georgian Bar Association. Researcher at Institute of Law of European University. Member of Union of Law Scientists. Member of mediation and arbitration committee of Georgian Bar Association in 2019-2021. Lecturer of Law and International Relations Faculty of Georgian Technical University 2017-2021.
My PhD thesis will be first (innovation) in Georgia: "legal regulation of employment of older women". I made public speeches and public lectures about equality, about gender policy, about labour rights, about the women empowerment and Raising public awareness about women's rights, about Elimination of gender-based violence. I have published scientific works on these themes in international refereed journals. I was participant of many important conference. My ideas about older people and older women policy has been covered by various leading TV channels of Georgia.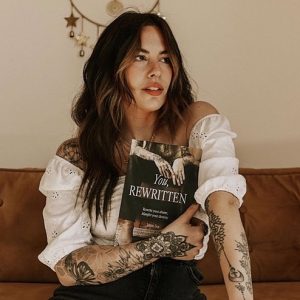 Author, Thought Leader & Wealth Expansion Coach
Jamie Sea
Author, thought leader and a wealth expansion coach who supports mompreneurs and female entrepreneurs in levelling up their mindset and energy to attract their dream wealth flow.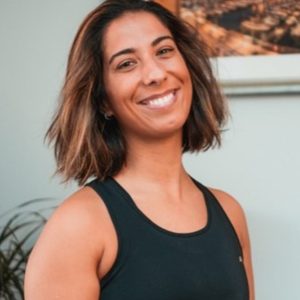 SEO Specialist | Intelligent Strategy for SME's | Marketing Co-Founder
Jessica Redman
Jessica says: I'm the founder of Didgeheads, an SEO agency with a growing number of clients. I've also founded Candles for the Planet, a not for profit helping to raise money for various charities. With extensive experience comes expertise and Jessica dons a concrete marketing and communications career. Having worked within these spheres, Jessica has also been active with small startups and multinational corporations.

The context of this activity is a variety of industries as the backdrop including travel, finance, sustainability, health, and retail amongst other industries.
More than interested, Jessica is passionate about 're-wilding' and is highly entrepreneurial which means she is dedicated to the outdoors in its natural and uncultivated, or 'wild,' state. Jessica is also an avid adventurer, hating plastic in the ocean.Find her blogging at Blog — JMR Consulting.

The starting Founder of Didgeheads, Jessica started Didgeheads in 2012 and ever since has helped SMEs grow organically without breaking the bank. Since working in the SEO industry for 8 years, both in-house and agency-side, Jessica has seen countless companies pay agencies astronomical fees for basic SEO services and top-line reports leaving much to be wanted in guidance and help.
Providing SEO services efficiently and effectively is complex and requires understanding the business context, priorities & available resources. This allows Jessica to deliver SEO tasks with recognisable efficiency.

Explore her founded company Didgeheads at Didgeheads | Driving Organic Growth for SMEs.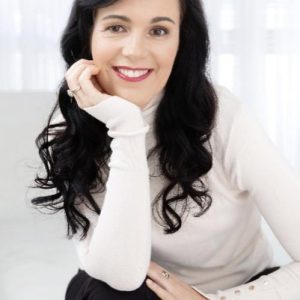 Business Coaching
Joanna James
Joanna James – is known as a revolutionary difference maker in the Design, Construction and Banking sectors and is featured in publications such as Entrepreneur, The Advisor, MPA, Australian Broker, CIO and Insights Success. As Australia's youngest female architect & builder she is known as creator of the world's first 'Bio' home, featured on TV series 'I Own Australia's best home'.
Joanna created the Shambhala@byron retreat which welcomed celebrity singer Sting as her first guest. Her book Mind Body Spaces raises awareness around our health and the spaces that we live in. A pioneering entrepreneur for the Mortgage Ezy Group, a powerhouse in lending managing over $4.5 billion of home loans. Her contribution shines through the 32 Industry awards including 3 times BRW fastest company.
Joanna is passionate that female entrepreneurs can access easy to use business tools so they can grow their companies. 'The Successful Woman' provides essential success skills not available through mainstream education.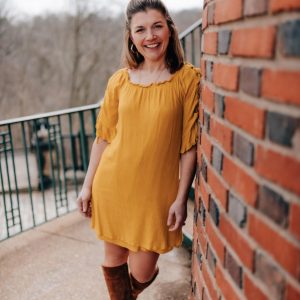 CEO, Professional Copywriting Services
Julianna O. Cario
Julianna is a copywriter who specializes in email marketing and web copy. She works with online entrepreneurs who want to save time, develop their brand voice, and maximize their email list for a greater ROI. Her experience working with both personal brands and larger businesses means she has the ability to change her style and tone to enhance the offers and readership for her clients. Julianna also has experience building content calendars, implementing SEO, and both short- and long-form content marketing.
A mom of four boys and wife of an amazing high school math teacher, Julianna understands what it means to search for balance. She loves being outside, preferably barefoot (grounding!) and can be found sitting on her porch swing reading or in her garden. Julianna calls Pittsburgh, PA her home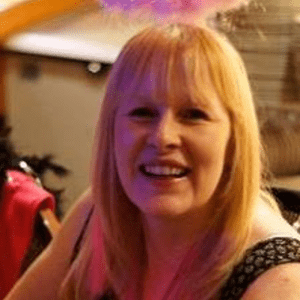 Director/ Founder at Mummys Magic Ltd
Julie Ashworth
The story of Mummys Magic began in 1999 when our daughter Lauren developed severe nappy rash, nothing worked. Shop bought and prescribed products seemed to make matters worse. I used my experience as an aromatherapist and made my own all chemical free. I made it in a non-touch spray bottle, and it worked, she slept for the first time in days and cleared it up.
We used to call it 'mummys magic spray' and said 'mummy makes it better.' They are now trademarked to the product. I always had some mummy's magic made up, I made it for family and friends when they needed it. It isn't just for baby! Then in 2010 our little surprise, Ellen arrived (believe me at 44 she was!) and mummys magic was made up again a lot, she was like her big sister and allergic to everything even milk.
I used it at every nappy change and Ellen never once got a rash, chickenpox was a breeze too. It helped the itch, and she was scar free.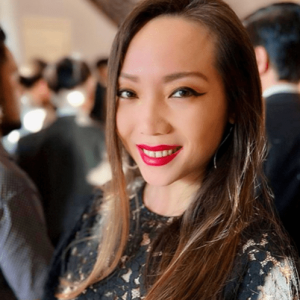 CEO at TeamCorp
Julie Huang-Yim
Throughout the past 15 years, a performance driven, goal-oriented, and problem-solving character has been developed by Julie, the CEO at TeamCorp. She has developed this through her diverse background in music, banking, sales, business development, marketing, operations, and management.Having pursued her dream of becoming a successful woman in business, Julie has surrounded herself with wonderful mentors, business partners and leaders along the way.
Julie has advanced her career in every role she has held and in return has garnered a solid and dependable self-motivation. Along with this came many great opportunities that showed up after confronting varying challenges. Her self-discipline and work-ethic have set her apart.Through her ventures, she has learned the importance of resilience. Her attitude remains positive, her discipline remains strong, yet she enjoys her work. "Isn't that what life is about?" questions Julie.
Country:Texas, United States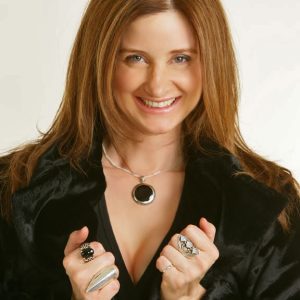 CEO/Founder of We Heal University and Temple Of Perfection
Kataka Gara
Kataka Gara is an international teacher, speaker, grand Reiki master, entrepreneur, published author, multi-instrumentalist musician and sound healer. As a spiritual guide, her unique healing gifts have empowered spiritual seekers the world over. She has owned over 25 businesses to date and plays over 50 musical instruments. As the founder of an international Reiki sound healing, and business training school, she has developed a curriculum that teaches spiritual growth, practical wisdom, and stealth business strategy. Kataka has taught over 3000 students to be successful healers with a foundation in business ownership. Always striving to be a positive example for female entrepreneurs, she currently teaches and runs 4 other businesses besides her school: a business marketing agency, a music label, a health and wellness product company and 2 YouTube channels.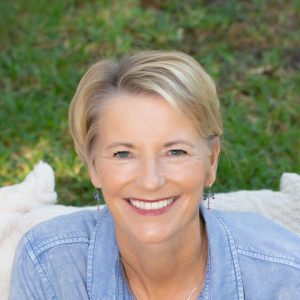 Author:Speaker:Founder of "Creating Your Amazing Life" Workshops
Kristine Ochu
Kristine Ochu is known as the "Unstoppable Self-Love, Empowerment Champion" who is breaking the cookie cutter mold and teaching women to deeply love themselves first so everybody wins! Kristine is a former World Log-Rolling Champion and International Human Resource Executive and has taught thousands of people how to win at work and life.
Kristine is the Best-Selling Author of Campfire Confessions and an International Speaker. Kristine has written numerous screenplays, a children's book, founded "Windigo Productions, a documentary film company, and is the Founder of "Creating Your Amazing Life Workshops." Kristine is now launching her new empowering workshops,"Self-Love is Empowerment" for women with revolutionary self-love tools to bust through their limiting beliefs, and stay motivated to achieve their dreams. Kristine is passionate about sharing her message that, "Once you've love yourself enough—you'll never give up."
Kristine is a community builder and ran a self-funded UNICEF campaign to help refugee children in Ukraine in 2022. She has donated over 80% of her book profits to Woman's Cancer groups, Library Foundations and various charities. Kristine has been featured on numerous podcasts, newspapers, magazines and TV programs. She is a member of the Global Woman's Club and numerous organizations.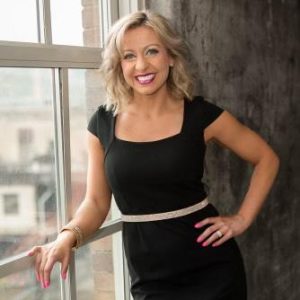 CEO Fitness Coach
Krystalore Crews
Krystalore Crews, MBA, ADC, is a People Strategist–Diversity & Inclusion Strategic Consultant, Certified Coach, Motivational Speaker, and Facilitator.
Krystalore has spent the last 20+ years serving in the United States Air Force, and the last five years in strategic development and execution of diversity and inclusion programs in the US Government and Department of Defense. She has a Master's in Business Administration (MBA) with an Entrepreneurial concentration from Medaille College, and a Professional Certificate in Diversity & Inclusion from Georgetown University.
Krystal Crews, Diversity & Inclusion (D & I) Practitioner and Associate Diversity Coach (ADC), uses her personal experience overcoming obstacles and 20+ years as a military leader in the Air National Guard to engage employees. Krystalore continues to serve, leading an organization of 1,300 employees part-time with a strategic D&I program from strategy, communications, coaching, and training. She also oversees the strategic community engagement plan for the United States consisting of 90 other Practitioners. Additionally, she mentors and supports 14 Practitioners in the Northeast Region.  
She has prior diverse experiences as a Financial Advisor, Construction Project Manager, restaurant  Corporate Trainer, Recruiter, Retention Manager, and Computer Engineer. Additionally, as an NFL Alumni Cheerleader, her clients will not get hours full of boring PowerPoint slides. Instead, Krystalore entertains and incorporates videos, interactive activities, team building, goal setting, and engagement to educate the audience.  
Based out of Louisville, KY, Krystalore operates as a Coach and Consultant as founder of The Crews Coach. Krystalore leads individuals and teams toward improving their emotional intelligence and inclusive leadership journey. Krystalore is an athlete and marathon runner. She is the Coach of the (National) Air National Guard Marathon Team, competing annually at the Air Force Marathon. The team has won first place of 12 teams 3 out of the last 4 years. Her leadership, stamina, determination, and resilience overcoming diversity and health challenges bring a unique perspective to relate to many challenges that many people are faced with. Strategic planning, goal setting, and mindset are paramount in any journey.
Having just launched her first book on Amazon, Krystalore is seeing the success she has worked for. Her influential book is "Your Krystal Clear Life Planner: A Woman's 90 Day Action Plan to Embrace Chaos and Live a Fulfilling Life."
Krystalore spent the last 6 years organizing and leading local chapters for the National organization, Team Red, White, and Blue (RWB). The mission is to enrich the lives of Veterans through social and physical activity. Her mission as a military member and military spouse is to unite members of all services and wars to a common mission though awareness, connection, and engagement. Krystalore continues her coaching and consulting work virtually as she travels to support her husband's active career in the Army.
Additionally, Krystalore is President and founder of Crews Beyond Limits Consulting, LLC, a Leadership training and consulting firm. The foundations include understanding one's personality, bias, emotional intelligence, and value sets. Krystalore's Employee Empowerment and Inclusive Leadership programming allows the employees to get back to the basics of awareness and inclusion, allowing the team to develop an understanding of how to communicate, offering insight into individual values and morals.
Krystalore enjoys studying human behavior and engaging with people to communicate better in the workplace, but also at home with a spouse, family, friends, or children. It helps them grow not only professionally, but personally.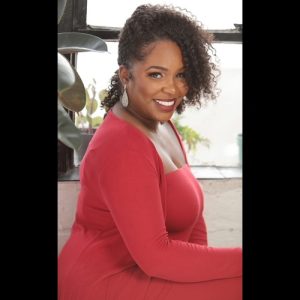 Founder of I Inspire Global
L.A. Roberts
L.A. Roberts is a 3-time International Best-Selling Author that has more than 10 years of experience as a Transformational Speaker, Breakthrough Strategist and Executive Consultant. She is also the founder and CEO of I Inspire Global. Her first book, From Breakdown to Breakthrough Life after Death has earned her a Platinum Author Award and features on major networks such as NBC, ABC, CBS, and Fox.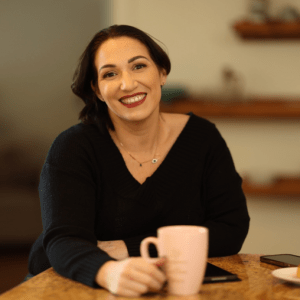 Founder & CEO
Lara Schmoisman
Lara Schmoisman is a marketing and branding strategist. She became a Forbes Next 1000 Honoree and 2022 LA Times Inspirational Women Nominee by helping transform brands to become profitable, innovative, and sustainable. Born and raised in Buenos Aires, Argentina, Lara Schmoisman is the founder and CEO of THE DARL, a full-service marketing and advertising agency based in LA. Lara is a unique combination of Jewish and Latina, outspoken and tenacious by nature; she is armed with grit and a sexy accent. With over 20 years of experience working across radio, television, film, distribution, and content marketing, Lara has utilized her knowledge and industry to help emerging brands. She is also the host of the podcast Coffee N° 5 (with over 300,000 downloads), an international speaker, and a former lecturer at California Polytechnic State University. She currently lives in sunny Los Angeles, California, with her husband, two sons, and her dog Latte.
Country:California, United States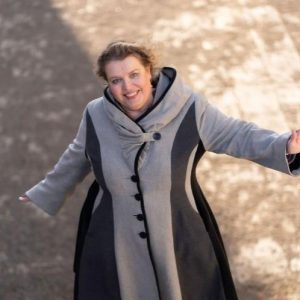 Faithbased Gender Intelligence LifePower Coach, speaker, 1st best selling author, artist, physiotherapist and pastor
Lena JO
I am a constant learner and help women (and men) find and grow in their LifePower in all areas of life. Personally, relationally, business, health faith and art. Entrepreneur over 30 years First as a consultant for brain injured people, but after a car accident I switched to coaching. I have been speaking all over the world from Kenya to Sweden.
I have spoken on different GWC events and summits. Am the founder of The LifePower Institute and the organisation Daughter to the King where I help women find and grow in their calling. I am married and have 3 grown up children. I founded my company when I became a mother in order to be able to chose when I wanted to work and when I could stay at home with the children. I don´t want the state to decide how I shall live my life I want to be the designer. Now they are grown up and I want to go global in a new way. I am the number one best selling author of two books and the author of the upcoming book "Women with LifePower – Achieve the life of your dreams without sacrifice your values".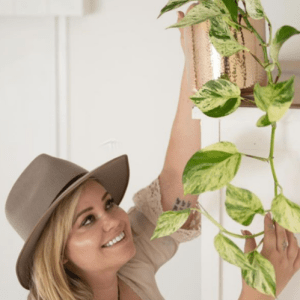 Professional Travel Blogger & Photographer | Digital Influencer
Liz Carlson
Liz Carlson has amassed a very impressive following as a result of her travel blog, known as the world's most popular. She runs Young Adventuress and as an award-winning photographer and writer in the mountains of Wanaka, she has been dubbed "the future of tourism in New Zealand." With her blog and Instagram, she has visited over 60 countries and all 7 continents in the past nine years. Media institutions including canonical outlets—such as BBC Travel, Condé Nast, The New York Times, TIME itself, and, finally, Forbes—have regularly featured Liz.Since 2016 she has run weekly travel columns on Stuff.co.nz and Outside Magazine and has been a celebrated speaker featured at TEDx talks and SXSW events.

As part of the North American Travel Journalists Association's 2016 travel blog awards, she received silver honors. The glittery awards continue to honour Liz and amongst these awards is included three from the Society of American Travel Writers in 2016 as well as 2017. She has been awarded the Top Travel Blog award for three years in a row by Travcom and is praised for her work aside from having the top travel Instagram account in New Zealand. By Condé Nast Traveler, she was named one of the most powerful women in travel. This was a 2019 award, and she is growing. Find the globally recognised, award-grade Young Adventuress: The Solo Female Travel Blog online at your fingertips.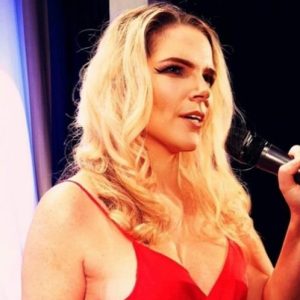 Founder of Dauntless PR
Luana Ribeira
Helps personal brands to explode their reach, credibility, and impact by orchestrating daring publicity campaigns. She has appeared on FOX TV, ITV, BBC, Forbes, The Telegraph, and Business Insider, among others. Luana's tried and tested PR strategies — delivered through her programs, Media Impact Accelerator and Media Impact VIP — transform experts on a specific topic to credible leaders in their space who are creating real impact.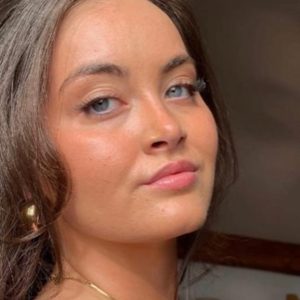 Managing Director at Hair Syrup Ltd
Lucie Macleod
An entrepreneurial young woman, Lucie is an innovator who founded Hair Syrup, a brand that offers hair pre-wash treatments amongst their options. Lucie graduated from the University of Warwick with a BA degree in English Literature awarded with honours.
Her experience in Marketing & PR is multilingual, and Lucie is committed to being a better professional. During the past year, having broken into the industry in June 2018, Lucie has acquired a vast amount of knowledge and understanding related to business strategising, advertising, and communications. She is known as being interested in current affairs, branding, marketing, public relations and business. Consult her at Hair Syrup where you can also benefit from Lucie's ingenuity.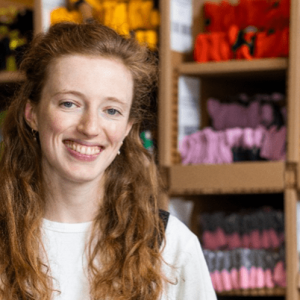 Founder & CEO at Bare Kind
Lucy Jeffrey
I run a company called Bare Kind, we sell bamboo socks that save endangered animals – www.barekind.com. In 2020 I quit my job to run this company full time. In 2021 I took on £50k investment, a warehouse in the UK and 2 full time members of staff and was featured in The FT, Times and Guardian, and we hit 6 figures revenue. In 2022 I hired a further 2 more people and in November we had our first 6 figures month. I am now working in between Australia and UK running the business.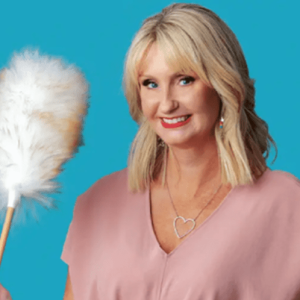 Bestselling Author, Columnist, and Broadcaster
Lynsey Crombie
Queen of Clean – has built her own influencer cleaning community, best selling author (4 books), regular presenter on This Morning, plus has launched her own range of products with Swan Electricals.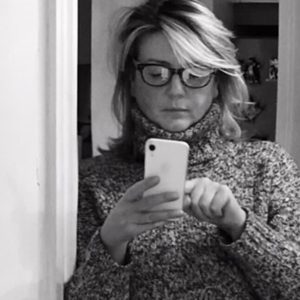 Relationship Consultant / Strategist & Global Director
Mairead Molloy
Mairead is a high-achiever who possesses a diverse background in business that has grown her talents such that she is versatile and intelligent with astute commercial prowess. She has the capability to build and drive diverse businesses straight through to success which has developed and perhaps is rooted in her exceptional influencer's skill.
With an ability to impart her positivity and employ her psychological pedigree, she is a beaming relationship strategist who can be consulted at www.maireadmolloy.com.
Inspiration flows naturally from Mairead who interacts comfortably with people at every level. She is deft at presenting information and ideas convincingly, which can be made pertinent to anyone learning about her high credibility.

Mairead shows that productivity and achievement are achievable ends to the means of a dynamic drive, work ethic, and a self-possessed self-assuredness. These are means she has employed throughout her career to adapt to leadership roles displaying an equanimity that bespeaks her enthusiastic acumen and determination.
With an engagingly open personality, Mairead can quickly put others at ease while giving others the benefit of the doubt, refusing to become prejudicially disposed and winning influence as a result.

Her membership to the British Psychological Association is only amplified by her membership to the Division of Forensic Psychology at the British Psyc. Assoc.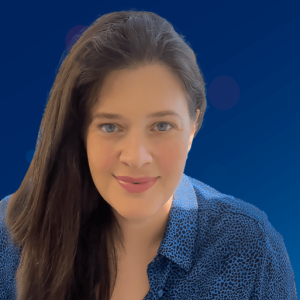 FOUNDER, CEO/CVO, Ambassadress WLF, Supporting Women in Tech Organisation, Inspirational Speaker
Maria Militsopoulou
Maria Militsopoulou is an Innovator, Inspirational Speaker and promoter of Positive Psychology, Founder and CEO/CVO of YouDream Consulting and currently serves as an Ambassadress for the Women Leading the Future Organization that aspires to help younger generations, especially women, to establish their careers in every business sector mainly in the field of Technology. Mrs. Militsopoulou has an educational background in Business Administration and Tourism, she holds an MBA, and she is an Inspirational & NLP certified Coach, certified Cognitive Behavioural and Positive Psychology coach as well as a practitioner of innovative global self-development and vocational training tools.
She has previously worked for major Organizations in the telecommunication sector as well as other major Organizations in Europe, where from 2007 she created an international Business Network of experts. She founded YouDream Consulting in 2017 in Limassol that provides IT and Business Consulting services, and she spearheads projects such as YouDreams' Training & Development Platform, The Dreamjob Project, The Women Leading the Future Organization as well as the innovated HR Hybrid Instrument that she created in 2021 after years or research.
She is also a member of bodies that determine the global workforce trends and women empowerment. such us the EMCC Global, the Harvard Business Review Council, the Women Tech Network (Global). She also partners with the PEASE International Network.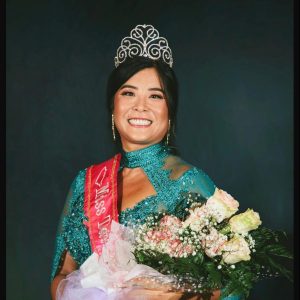 Mental Fitness Coach
Maryanne Peng
Being a first-generation Asian-American, Maryanne's mental health was not something taught on or talked about until she developed an understanding of her own, an excellent understanding of what she talks about as her gut brain axis. Focusing on her gut brain axis has changed her life in ways she has never imagined and she no longer feels a dread of daily depression, anxiety and thoughts that more than bordered on suicidal tendencies. She and many of the beneficiaries of her breakthroughs are now able to be aware of their subconscious mind and not let it take over.
Transportation Safety and Efficiency Enthusiast
Melanie Graf
A certified transport professional, Melanie is dedicated to revolutionising the efficiency of transportation and safety. Achieving the ideal goal of zero crashes and zero fatalities would change the world and lower death and accident rates. This is one of Melanie's chief goals.Helping others every day and making a positive impact on their lives is a large part of her life's work. She has worked in Technical Sales for Enterprise Software and is an experienced strategic sales executive. She is not afraid to use her extensive skills in safety and efficiency software to maximise the results of her input.
The integrated sales process has not been far from her expertise in any way, and technology solutions to solve business problems successfully are ever in front of her as her goal. Possessing strong communication skills and exceptional interpersonal skills combined with extensive industry knowledge, Melanie is capable of changing the world and is recognised as a successful transportation safety and efficiency enthusiast.

Country:Texas, United States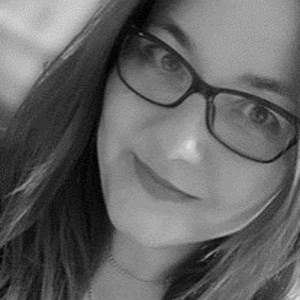 Ignite Dating – Managing Director & Founder
Michelle Begy
Started the agency in 2020, just 10 weeks before the country went into lockdown. What could have been a disaster, as people could not meet in person to date, became a massive success as we help clients find new ways to make a connection while adhering to the government restrictions. The agency has grown since these early days, helping many clients find long-lasting, committed relationships.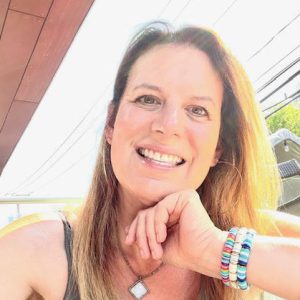 Founder of Dylanari gems / Pinterest Consultant
Michelle Steiner
Before I tell the story about how Dylanari gems got started, I want to say thank YOU for reading my story and for visiting my Gemstore. This isn't about me, rather its about you and how your energy can be shifted by styling with Gemstones.Gemstones changed my stars and now it my mission to help you change yours, by being insiping, earthy and chic to not only yourself but to all that surround you.Ok about me: I am a mom of 4 kiddos and I work out of my garage, yup I bead all day in my garage. By beading journey began 7 years ago, I was super stressed out and one of my closest friends said "your getting out of the house and were going into the city to take a Mala class" I honestly had no idea what a Mala was and I certainly did not want to take a class or go out. But, everything happens for a reason, and I found out within one hour of me being in this class.
when we walked in, I felt like in was in a zen garden, it was full of people but beyond peaceful, candels and meditation were involved. Then these packets of gemstones and string were given to us, I had picked Opal, which landed on my heart in a big way. I was trying to keep up with the class, got my string tied in all the wrong knots, and my zen was slipping away. This amazing teacher calmly came over to me and said, "take a breath you got this".
That was a defining moment for me and before I knew it I made the most beautiful Mala.These Gemstones and the art of making a mala, brought me inner peace and I was a "little" hooked on this craft. It brought me the peace that I needed at that exact moment in my life. It made me a calm mamma, so I started to explore other Gemstones and how they can shift a persons energy. When I realized that this energy can be passed along to other people, that is when Dylanari gems was born.I chose the name Dylanari gems, after the two girls that have taught me more about life than anyone else has.
My daughters, Dylan and Ari. I also have two boys, Max and Justin who have taught me how to love, go after you dreams and make magic out of your life. They are all my inspiration, they made me realize that the impossible was possible.Thank you so much for reading my story  and checking out my Gems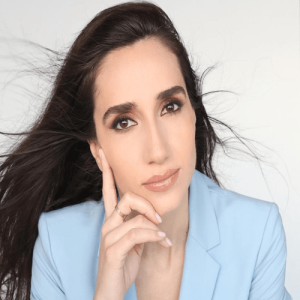 Entrepreneur
Migena Agaraj
I live in NYC since 2003. I have an economics degree from Hunter College in NYC. In addition, I double minored in History & Italian. After three years of full time College ( M-S) all year round ( winter and summer classes as well ), I graduated with almost 200 credits. All these while I worked full time as a captain at an upscale restaurant as a captain/waitress.
I started my career in RE in 2013 as an HR recruiter and still kept my restaurant full time job. Nine months later, I was promoted as a supervisor to managed three commercial buildings in Manhattan and am still working at the restaurant. A year later I was promoted to manage a staff of over 120 employees at Goldman Sachs and at some point, oversaw the entire account. From there, I became the Project Manager for Hearst Tower. Then an Area Director, where I was responsible for millions of Sq.Ft of commercial space.
I was the face of the company and had 100% retention. In 2019 I joined another billion-dollar company as the Director of business development for the NE/Tri-State area. My passion is to help people. To connect and meet new people. I speak 5 languages. Love to play golf and enjoy writing ✍️ ( my latest hobby ). I love to cook. Travel is an absolute necessity. Client relationships Business Development Consultant for Real Estate Services and beyond Investor Capital Raiser Appeared on podcasts as guest Will speak on stage in Miami Best seller co-author of "powerful female immigrants" I also am the event host and associate director for an investment TV show "Americas Real Deal"- raising $5M In addition I am a partner in NY and USA market for an international Branding & Communications Company.
Country:New York, United States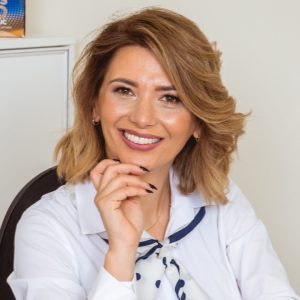 Business Owner, Business Coach
Milentina Marcus
Living an abundance life, means to be fulfilled in all areas of your life. I am helping women to have a better health, more energy with our Marine Collagen, Aloe Gel based nutritional drinks and the other supplements and to live a wealthier life, coaching them how to build a global business in Health and Wellness Industry. In the past, I was working in the Corporate Top management. I loved my job, but it kept me away from my family due to long working hours and business trips. So, I have decided to start my own business while still working in my full time job.
It was big challenge to decide what business to start, to find time to grow it while still working in my full time job. Having this experience, I have decided to empower and support by coaching, with my business system, so many women who think about starting their own business and quit their 9 to 5 jobs. To create a bigger impact, I have scaled the business system and I have developed a team of great business coaches, women who are helping other women to become entrepreneurs.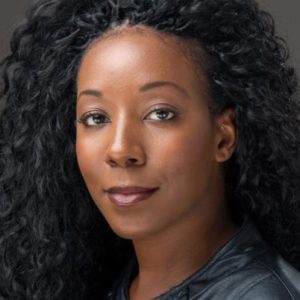 Culture Manager for Red Bull UK | March Muses Co-Founder
Natalie Duvall
Natalie's professional mission is to promote diversity, creativity, and inclusion in all her work. Aside from being an expert and achieved speaker, Natalie has experience along an extensive background of women in business, in acting, in the personal raising of daughter/s, in entrepreneurship, in pop culture, in single motherhood, and in other contexts amongst these.
Additionally, Natalie has a podcast profile with success taking responsibility behind Black Mums Upfront Podcast not only as a podcaster, but as an event designer. She is also a culture manager for a multinational brand and an actress. She has performed in many theatre productions and garnered experience in these such roles as well as TV roles. Natalie has trained at The Brit School and East 15 Acting School, reputable institutions of education and performance.
She has been included in efforts to raising awareness about bullying, gun control, and knife crime. Her career development workshops are the highlight for many young people who have benefited from her transferred skills. Find March Muses, where Alison Burton (selected amongst this list's 100 Women Entrepreneurs) and Natalie Duvall are the named Co-Founders, at March Muses | UK Christmas Decorations of Colour.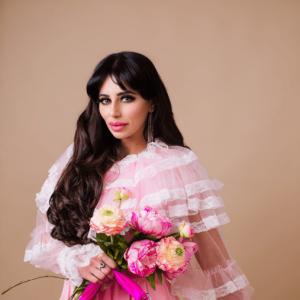 Aesthetics and diamond/sapphire energy rings designer
Noora Jahan Hussain
Lady Noora Jahan is a professional swimmer who has represented North-London at the county level. She is passionate about sports and has turned that passion into a career as a personal trainer and a student of nutritional science. In addition to her work in the fitness industry, Noora has also completed several courses in Medical Aesthetics and has become a fully qualified aesthetic practitioner.
She is a single mother of two and has founded her own charity business, which she is currently building in her home country of Pakistan. Noora is committed to empowering and supporting women in Pakistan and has made her business "not for profit" for one calendar year to show her dedication to this cause.
Noora has also founded her own jewelry business, called ISPY, which sells unique sapphire and VVS necklaces and rings that are believed to repel the evil eye. In her personal life, Noora has recently discovered a love of travel and has challenged herself to survive on a budget of £100. Despite facing many challenges in life, Noora is driven by self-care and hard work and is determined to live life to the fullest.
Country:United Kingdom / Pakistan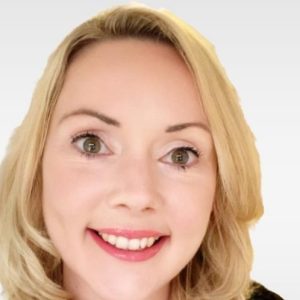 Life Coach
Noreen Claire McCarthy
The vision of Clarity Focus Life Coaching is that every client finds their power to become more empowered to reach their own goals and ambitions in their life. It is about serving clients to gain the clarity on the knowing exactly what they want to achieve or what they must let go of to become their best version. And then to get the focus on the knowing exactly what actions must be taken on a daily basis to obtain their success. Listening is the foundation of Clarity Focus.
Clients are guided to overcome their fears, traumas, obstacles etc and to live the life they truly deserve by becoming their best version. They live a more purposeful life as their hidden dreams inside of them become their actual reality on the outside of them. It is about having more courage and less fear in life. Clarity Focus has a strong passion to help women by guiding them to learn more about themselves and their own potential for true success. Clients are guided and served to develop a growth mindset for each life situation they are facing and are provided with a support network that has a range of suitable solutions for their particular life situation.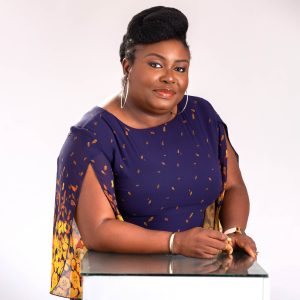 Business and Leadership Coach
Patience Ogunbona
I have over 18 years working in service-based businesses as a Chartered Internal Auditor providing assurance on governance, leadership, and controls to mitigate risks to business success. I now leverage this knowledge to help service based entrepreneurs identify the building blocks for creating a business that aligns to their strengths, personality and skills by specialising in helping introverted female entrepreneurs and leaders to thrive and lead Women tend to lack confidence and knowledge to create the right business foundations which impacts on their ability to promote themselves and grow their business online.
Through business and leadership coaching, training and mentoring. I support them to overcome self-doubt and gain skills to step out to fulfil their ambitions, step into their full potential and step up to lead.
www.patienceogunbona.com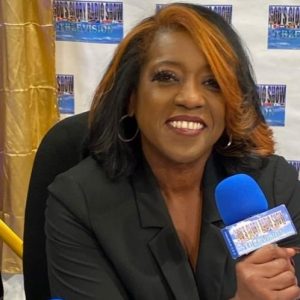 Business Consultant/Coach of Women Empowerment/ International Speaker
Ramona Rogers
I am a serial entrepreneur who brings 20+ years of corporate world experiences as well as a champion of Women Empowerment in Thera of personal and professional development.
I am also a Toastmaster certified speaker a mother of four and grandmother of two beautiful grandchildren. I am an author of How to Put Power in Empowerment as well as a servant leader being in the Board of Directors with a Homeowners Association for 16 years and 8 years Law Enforcement as well as an investor in the Foreign Exchange Market! I have also done some radio and television broadcasting with The Glory Network!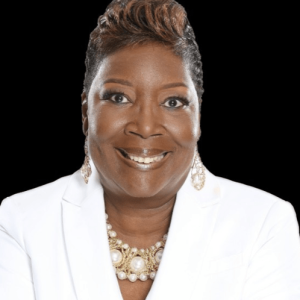 Financial Transformation Strategist
Robbie Mathews
Robbie is a Global Entrepreneur, Financial Transformation Strategist, TV Show Host, International Speaker Robbie is passionate about inter-generational wealth, growing it, sustaining it, and passing healthy financial habits to the next generations. As Co-founder of The Mathews Entrepreneur Group, Inc, Robbie empowers their clients to "Transform Their Financial DNA" by providing education, strategies, and accountability needed to manage their personal and small-business finances. According to her clients: "Robbie is a trusted, knowledgeable coach. She's an expert in uncovering business and personal expenses that can be eliminated/reduced to help alleviate financial pressures." She's the Producer-Host of the "Living Wealthy With Robbie" show.
She shares how their 7 Principles to Live W.E.A.L.T.H.Y.© can be embodied into your everyday life so you can live the financially free life you desire and deserve. She is a contributing writer for their self-published books: Finding Your Moment of Clarity-Discover Your Power Within, and Financially Speaking: The Best Improvement Starts with Self-Improvement-Create Your Own Economic Stimulus Plan. She won the Inspirational Global Woman Award in London, the Olympus Hera Award from South Africa, and many other awards throughout her 40-year corporate career. She is featured in numerous media internationally and graces the cover of Global Woman Magazine.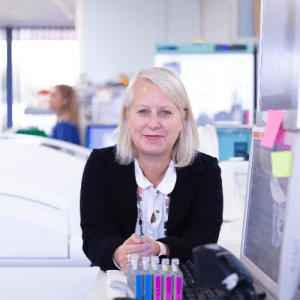 CEO & Co-Founder
Sarah Bolt
Sarah left the financial industry twelve years ago to work within an industry with more purpose, one that actually affected people's lives. In order to pursue a master's degree in behavior change, she gave up her position at Dyson in NPD.
Her career has changed over the last twelve years, and today she is the founder of Forth, a digital healthcare platform. Forth helps people improve their health in small but significant ways by providing education and information. In Sarah's words, Forth can be understood in this way: "Forth is an innovate biomarker tracking platform which helps people navigate their way to better health. We do this by measuring and tracking key biomarkers in their body which are essential to good health and human performance, alongside an intuitive personal health dashboard which supports people in reaching their personal best. Our mission is to turn people into citizen scientists, becoming experts on their of own body through self-knowledge and understanding."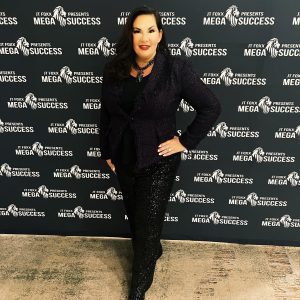 Founder of SPH Services / Leadership Coach & Consultant / Keynote Speaker
Stephanie Puryear-Helling
With over 25 years in the multi-family real estate industry, Stephanie has proven to be a reliable and effective executive leader, coach and facilitator, bringing a vision-driven approach to leading people and teams to success. Multi-faceted industry professional with experience in a variety of strategic roles along with a reputation for excellence within the real estate and rental-housing industry and with her clients. Heavily involved in various organizations which has included serving as Past President and on-going Board and Committee Member of the National Apartment Association Education Institute.
Stephanie helps to lead people and teams to success through transformational leadership, change leadership and management strategies, customer experience and resiliency coaching, consulting, speaking and training.
Stephanie has spoken on stages across the US and has been a guest on various podcasts.
Professional Certifications:
John Maxwell Leadership Certified Speaker, Coach and Trainer
Gallup CliftonStrengths Facilitator
Certified DISC Consultant
Change Management, ATD
Advanced Facilitator/NAAEI Faculty
Leadership Lyceum, NAA
CAPS Credential, NAAEI
CAM Credential, NAAEI
Select Awards Include:
• Apartment Career and Education Industry Practitioner Award, National Apartment Association (2018)
• Multifamily Executive Magazine's Rising Stars Under 40 (2005)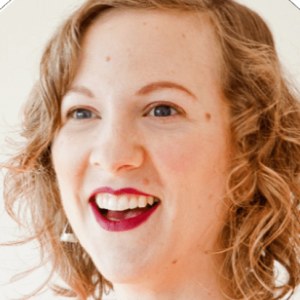 United Kingdom
Susannah Davda
The Shoe Consultant, founder of The Shoe Community an online members platform for shoe founders around the world and the creator of online course, How to Start A Shoe Brand which is fully comprehensive taking attendees from concept to launch.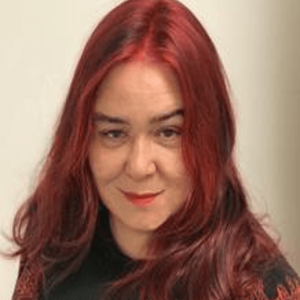 Founder Lamourie Media
Tracy Lamourie
Tracy Lamourie, a high-profile international award-winning publicist, is the Founder and Managing Director of Lamourie Media Inc. A regular on red carpets and accredited by the iconic Cannes International Film Festival, Tracy is also a Universal Women's Network 2020 Woman of Inspiration Winner for the Women in Media award and the author of the upcoming book GET REPPED – Build Your Brand with Effective Public and Media Relations. Featured in Rolling Stone Magazine, The Hollywood Times, NBC TV, and other major media, Tracy works across borders and across industries from major entertainment projects to small businesses. She is also a well-known long-time advocate on a myriad of important worldwide issues, passionate about amplifying important messages and being a voice for those who most need one.
Recognized by media around the world for her 20-year campaign that ultimately helped free an innocent man from death row to her work getting clients major media attention. In addition to her Women of Inspiration award, she is the winner of the First Place, Platinum award Hamilton Spectator Readers' Choice for PR 2018, and for Diamond 2019.
In 2020 she was both an RBC Women of Influence Nominee and a nominee for the internationally prestigious 2020 Tällberg/Eliasson Global Leadership Prize. In the first quarter of 2022, leading resource for the news industry QWOTED named Tracy one of The Qwoted 100 – a quarterly ranking of the best PRs working in the industry today – "communications professionals with the best stories to tell and the most compelling way of telling them."
Tracy was also recognized as the "Most Influential International Media and PR Specialist – 2022" by the Corporate Excellence Awards Tracy has guested more than 200 times on panels, TV, radio and high-profile podcasts around the world speaking on leadership, empowerment, and entrepreneurship as well as all aspects of media and publicity. Tracy also speaks to diverse corporate and academic audiences (recent appearances include the Pennsylvania PR Association, Ottawa's Algonquin College, AIBC Toronto, Small Business Expo – Denver Colorado, World Entrepreneurship Summit 2022 in Toronto and MedTech in Malta.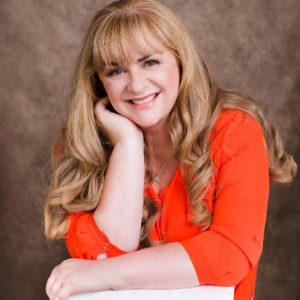 Clinical Hypnotherapist, Transformational Coach and Author
Tracy Stone
Tracy Stone: transformational coach, clinical hypnotherapist, bestselling author, inspirational speaker. Referred to by clients as the 'transformation whisperer', Tracy spent 32 years in some of the world's largest corporates helping management teams maximise strengths and eliminate major process, engagement and cultural issues. From New York to Sydney, she built a reputation as a world-class problem solver. Her many awards are testament to her ability to make significant changes to the thousands who have joined her workshops, trainings and coaching events.
Tracy has taken those years of experience in identifying the true root cause of problems and uncovering solutions that provide brilliant results and now uses her skills to make spectacular lasting transformational shifts in her client's lives, careers and businesses. If you are ready to set down the baggage that holds you back in life… If you are ready to stand out at work for all the right reasons… If you want your next promotion, more money, to grow your leadership skills, more job satisfaction and opportunities, or to allow your inner entrepreneur to spread her wings, if you know you are ready for more … Tracy will put you confidently in the driving seat of the life you desire.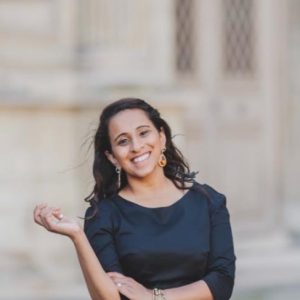 CEO
Unnati Topiwala
Unnati Topiwala is the creative mind behind AyTop Marketing. Unnati comes with 10 plus years serving in the marketing community. She has worked with both Fortune 500 companies to small businesses. She has experience dealing with both B2B and B2C clients. Having started in sales and then moved into marketing she has the knowledge of what customers are looking for.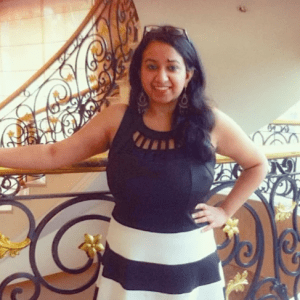 Founder & CEO
Veena Ramaswamy
Veena is a Life & Career Coach and is the Founder & CEO of Beyoutifully Empower which is her coaching & consulting business where she aims to inspire women to become the best possible version of themselves through personal, career, and leadership development.
She helps ambitious young people to overcome self-doubt, unleash their inner power, and turn their dreams into reality. She recently won Business Elite 'Under 30' 2023 and Bronze Globe Award for Women-led Startup of the Year (Business Services) 2022. She is also recognized as the "Woman Entrepreneur to Watch for" in 2022. Aside from work, she's been focusing on leadership development and her mission is to pave the right path for the next generation of girls to break that glass ceiling and to create change in tech sector.
She is also an award-winning thought leader and got the opportunity to network with industry leaders from top tech companies such as Google and Microsoft as well as senior executives from around the world. She spoke about women leadership at various tech conferences and got featured in many magazines and platforms such as Thrive Global, Gal Talks Tech, etc. She also got accepted in the ForbesWomen Forum and was nominated for Forbes30under30. She is also an author, speaker, and fashion model.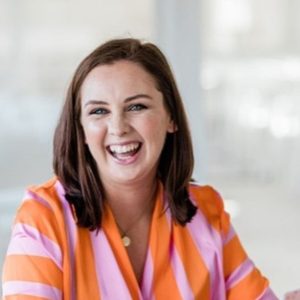 The Wellness Business Mentor
Vicky Shilling
Vicky is known for helping people with a passion for health to build their dream business. This is why she is The Wellness Business Mentor and has successfully embarked on a mission to support 1,000 people by 2025.
As Vicky is aware of their needs, entrepreneurs from around the globe seek her out to start and grow their businesses, sometimes having re-training to follow an interest in nutrition or lifestyle medicine. Having previously lectured at Universities Vicky has helped students take their academic experience and transfer it into a career. Vicky speaks at wellness-based events about turning your passion for health into a career.
Her first book is titled Just Start Now: Unlock Your Entrepreneur Mindset and Grow Your Wellness Business.
It was released in March 2022 and reached #2 in the best-seller charts on Amazon. Find Vicky Shilling's book and more at Business mentor for wellness entrepreneurs | Vicky Shilling & Just Start Now Book – Unlock Your Mindset | Vicky Shilling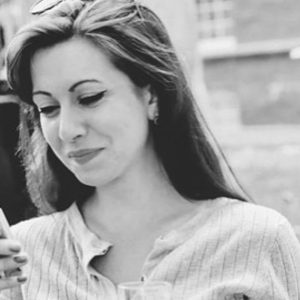 Director at The Mayfair Musings & Mayfair Art Consultancy
Victoria Moy
Dedicated to Mayfair, London, The Mayfair Musings and Mayfair Art Consultancy are both under the direction of Victoria. Working freelance in PR, Victoria also represents numerous luxury brands finding their base in London. Victoria specialises in hosting luxury events and handles every detail from conception to execution.
Situated in London, the Mayfair Musings features area-specific content online. They host monthly meetings for the community which are complimented by activity such as arranging networking events for Mayfair business owners, residents, and the community of entrepreneurs. Tradesmen and businesses are prospective clients in the UK and can benefit from Mayfair Art Consultancy's services. The director, Victoria promises to provision carefully-selected art for inspirational spaces thanks to The Mayfair Art Consultancy's vast network in the art and luxury worlds.As much as building their collections is an aim, so too Victoria aims to create a stunning showpiece worthy of any spectacular venue. Consult her at The Mayfair Musings and Mayfair Art Consultancy now.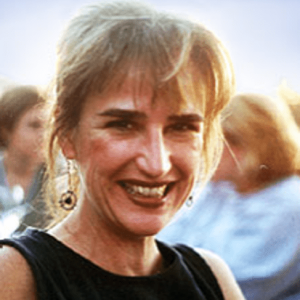 Portrait Studio Owner + Writer
Victoria Powers
I ran my former business as a Performance Strategist Consultant for 10+ years. I additionally ran international business and social networking clubs between the US and the UK. Today my primary business is a Portrait Photography Studio in the Washington DC area. I am also writing my fiction novel.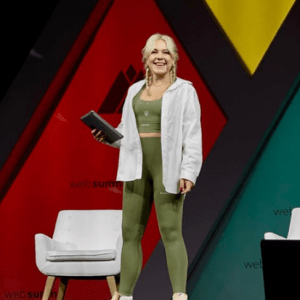 Founder and CEO of BetterMe
Victoria Repa
Victoria Repa, CEO and Founder of BetterMe, a health and wellness platform that caters to over 150 million users by providing a tailored, bio-individual approach to fitness and well-being.
In 2017 Victoria launched her first fitness app to make a healthy lifestyle as accessible and inclusive as possible. By now BetterMe has developed two supportive apps, BetterMe: Health Coaching and BetterMe: Mental Health, and launched BetterMe Store with athleisure and wearables to improve users' experience, as well as to give them the motivation to reach their goals.
Victoria graduated from Stanford Executive Program as well as from Apple Entrepreneur Camp. In 2020 Victoria was featured in Forbes 30 Under 30 in the Technology category. In 2020 Victoria was recognized as Best European Female Startup Influencer of The Year. In 2021, she was recognized among the Top-5 Ukrainian women changing the world and in 2022 Victoria was named among the 5 best entrepreneurs of the country by Forbes Ukraine. In 2022 Victoria received the Institute for Integrative Nutrition Health Coach Certificate to understand better holistic health, coaching, and behavior change. Victoria is a noted speaker at events like Web Summit, Forbes U30 Summit, GIANT Health, and Global Innovation Forum.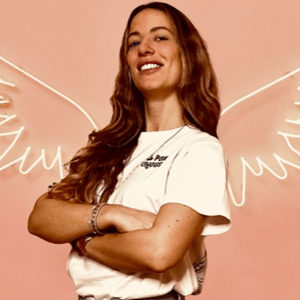 Co-founder & Executive Director
Vittoria Zanetti
Co-founder of Poke House, and at just 31 years old she heads up the world's largest poke chain with 120 stores worldwide to date.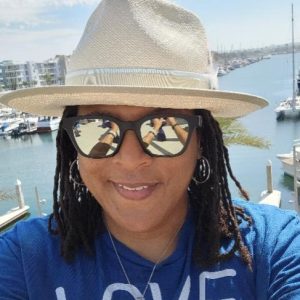 Entertainment
Wadooah Wali
Wadooah Wali is Co-founder, Chief Strategy Officer & Executive Producer at New Canvas. A true media influencer, her 20+ career expertise spans across traditional & disruptive media platforms, including Livestrong.com, Facebook, Twitter, WarnerMedia (now Warner Bros Discovery), Fullscreen & podcast leader Midroll Media/EarWolf (acquired by Scripps Media). As an award-winning indie content creator, she's passionate about connecting audiences with stories via writing, directing and producing various projects that span TV, film, video, podcasts, XR and beyond. Additionally, Wadooah currently serves as an advisory board member of GALECA (the Society of LGBTQ+ Entertainment Critics) and is a co-founder & advisor for Revry.TV.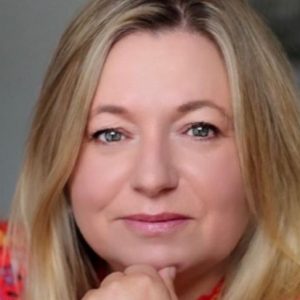 Founder, CMO, Ambassador, NED
Wendy Martin
Owner & Founder of Counter Culture, a newly launched Health & Beauty e-com retailer that is passionate about working with and supporting sustainable and ethical brands, believing that 'conscious consumption' is the way forward.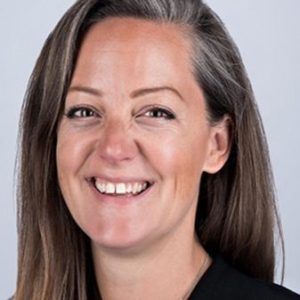 Founder, CMO, Ambassador, NED
Zandra Moore
Prior to working for Panintelligence, Zandra ran her own software solutions consultancy business and has founded a range of local B2B networking organisations, including LeanIn Leeds – a network of over 900 professional women that holds regular monthly events.
She is particularly proactive in promoting SaaS growth strategies, how to monetise your data and the value of insights across business. She regularly gives talks and participates in panel discussions to further these causes (SaaStock, Business of Software and Women in Tech). Zandra is on a mission to make the industry accessible for everyone.
In a sector that continues to suffer a gender imbalance, inclusivity is at the core of Panintelligence — from gender to disability. She aims to make sure everyone enjoys the same opportunities.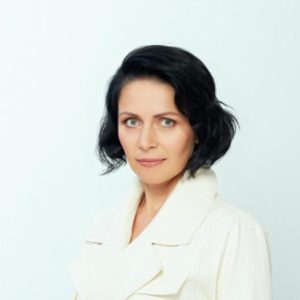 Founder at Women's Voice in Action
Zoryana Golovata
Executive coach. Author of the project "Money and Psychology", and "See more". Founded Institute of Personal Coaching. Board member World Wealth Corporation. Founder "Women's voice in action". (USA). Professional Member of the American Counselling Association. Delegate of the UN Peace Week, Geneva. The author of the article, "Money and Psychology, Mental Health, Emotional Literacy and Performance Coaching" #Bloomberg, "Psychological Wealth And Mental Health" #Forbes, "Behind the Scenes of Visible Victories", "Double Standards", "A System That Supports Business", "Do You Have a Plan, Miss?", "How to Manipulate Manipulators". Participant of international conferences
Country:USA, Previously Ukraine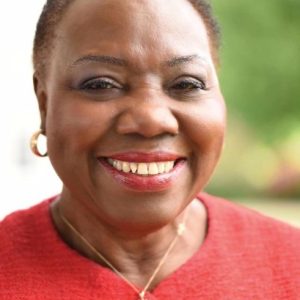 Health Strategist,Inspirational Speaker
Agnes George
Agnes George is a clinical nurse with 35 years of experience in the medical field. She is originally from Grenada and received her education there, later becoming a certified teacher. However, she found her true passion in nursing and midwifery, particularly helping preterm babies born to mothers with gestational diabetes mellitus. As a diabetes specialist, Agnes is dedicated to educating and supporting individuals in preventing type 2 diabetes. She holds workshops, webinars, and other events to promote healthy lifestyles for all people. Agnes's upbringing in Grenada, where she was taught to be kind, respectful, and willing to learn, has had a lasting impact on her life and career. She is driven by her passion, motivation, and family, particularly her mother, who has always been a source of inspiration and support. Despite facing challenges and setbacks, Agnes remains resilient and determined to succeed in her pursuit of helping others.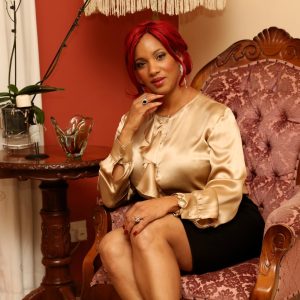 Coach | Writer| Supply chain specialist
Barbara M Perez Hernandez
Barbara M Perez Hernandez: I am the Founder and Coach of The BM Etiquette School . A certified Etiquette, Image, Life Coach . With more than a decade of experience . Holder of a BBA in Marketing Management. Motivational Speaker and Storytelling to influence . Fashion Art Ambassador for Africa . Pageantry specialist . Founder and organiser of Miss Tourism Zimbabwe Trust 2015 to 2017, , using pageantry as a tool for empowering, and country branding. Host of UNWTO-GA 2013 spouses programs (United Nations World Tourism Organization General Assembly 200 Participants from 160 countries world wide. ) Personal Brand Manager , lobbyist and event organiser for the African Union candidate for Secretary General of the UNWTO. ( 2015-2017) Award winner for the best beauty pageant in Zimbabwe-by Zimbabwe Models Awards 2016. Member of the Rotary Club (Pretoria West ). ( integrity and personal social responsibility Award winner for supporting the fashion industry (Social Responsibility ). Acknowledgement in Testimony Magazine as personality of the month.) Acknowledgement in Domino Magazine as personality of the year. Acknowledgement in Harare Magazine (personality of the month.) Cover in the Woman Magazine, (business woman of the month.) Key speaker in multiple events, corporate, Institutional and national, including the inaugural speech for the Victoria Falls International Carnival.
Did you enjoy this article and find it helpful? Why not share it with your social media network below?