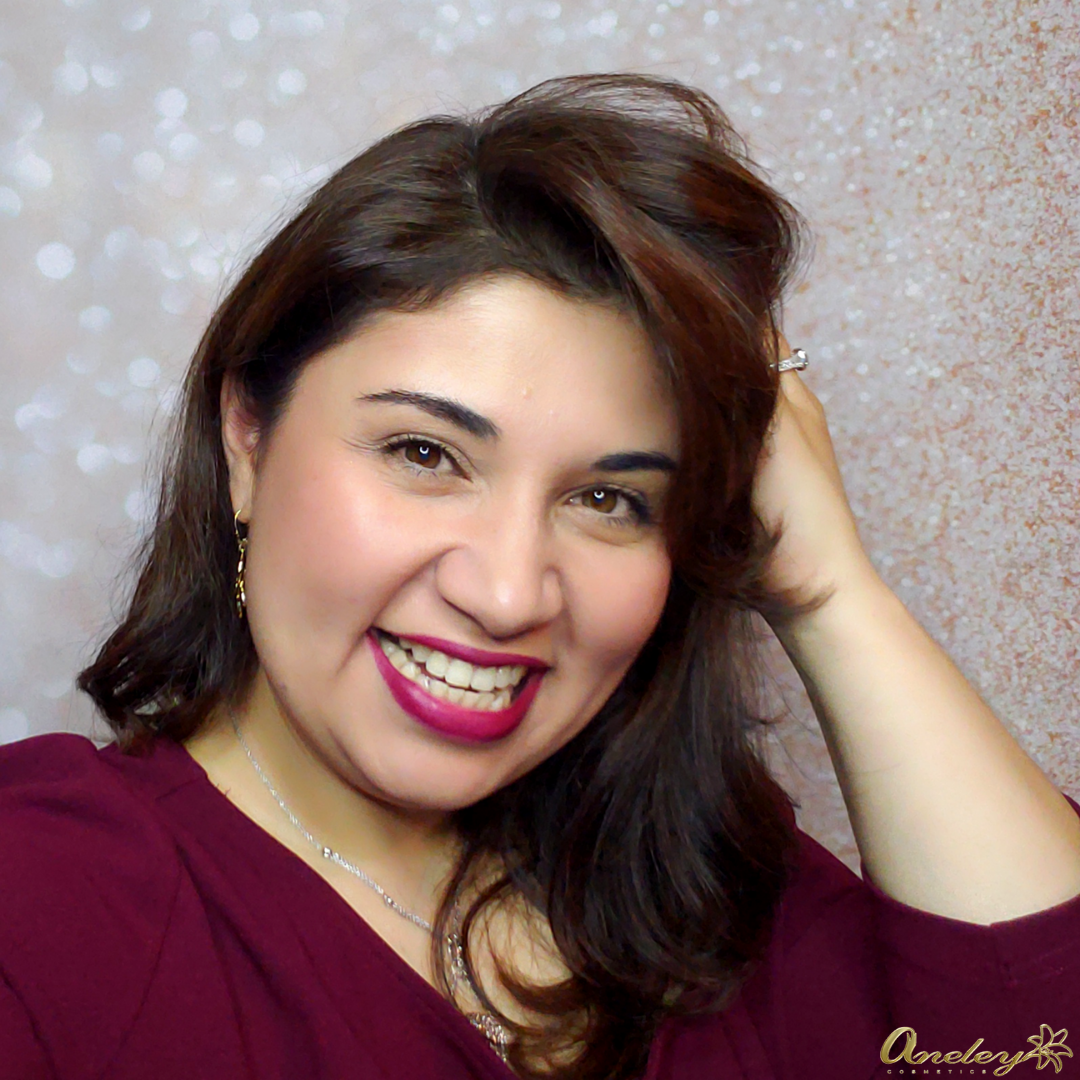 Yelena Kalendareva: Navigating Through the Waves of the Beauty Industry and Finding the Light
By Sujany Baleswaran
Being creative in everything she touches, Yelena's path to her rightful place was far from easy. After graduating college with a solid future ahead of her as a psychologist, she quickly realised how mundane it was. The lack of creativity in the field was pressing on her. As she discovered Cosmetology, she experienced fireworks of creative flow! The Beauty industry was exactly what she needed to keep that flow going. The world of hair and makeup was her world. Yelena is a dedicated mom of 4 wonderful kids, a wife to an amazing, supportive husband and your local, international Healthy Beauty Expert. Her contagious laugh, positive energy and endless wisdom, are just a few attributes that will keep you coming back.
Can you tell us about your early career? Have you always been interested in cosmetics?
My journey began before I even called it a journey. I have always been a self-starter and go-getter, with strong opinions and carefully thought out ideas on improving a business. No matter where I worked, I always climbed very quickly up the ladder to achieve great heights. I was always fascinated with Psychology, so I decided to become a Psychologist. After graduating, I went for an internship. I worked with a variety of people and realised that I only loved the concept of psychology, not the actual work. I decided to go to another college and major in Business. Unfortunately, it was also extremely boring, and a highly difficult major. While at business school, my best friend calls me up and says, "Yelena you should become a Cosmetologist!" and I immediately replied, "Oh I'm not touching anyone's hair!" She didn't give up the idea and called me every day for a month to remind me to at least visit the Beauty School. One evening, I decided to go. As I was walking through the floor of future Cosmetologists, I came to one of the main rooms where women were creating colour, cuts, creative updo's, makeup – it was so creative and beautiful, I felt at home. I registered immediately, and gave my final week notice to my employer and never looked back.
As I came home and told my family, they were all against it. No one could understand why I would quit psychology and join the beauty industry. I took $13,000 loan to pay for Beauty school. As I was there, I started winning competitions. My parents noticed, and little by little, they came on board with my decision. Right before I graduated, I was offered a job in a small, yet very upscale salon. I learned many things there whilst assisting the main stylist. One year after graduation, my father bought me a salon. He said, "what's the worst that can happen? If you don't succeed, you can always go back to working for someone". This marked my journey of becoming a business owner.
The final products look amazing, but I am sure the process was not easy. What challenges have you had to overcome?
I was 24 years old and life seemed perfect – the business was growing, and I was doing very well for 14 months, until July 29th, 2009, at 4 am, I received, what seemed at the time, one of the darkest calls in my life. My business landlord said, "Yelena, come quick, everything has burned down! Everything is burned!" I was shocked, speechless and crying. As we were pulling up to the salon, the horror went over me – I felt numb. TV news stations were asking me for interviews, and there were police and firefighters everywhere. My world turned upside down. It felt worse because I broke my engagement to a man I was set to marry just a week before this happened. It was so much pressure on me.
After about 2 weeks of being in total shock, I pulled myself together, printed out resumes and went to Manhattan to look for a job. I went with the one owner who personally knew me from ELMIS (my salon). Simultaneously, I began doing hair for fashion shows. As I was getting pretty known in the field, I met my amazing husband. He was very religious – we are Jewish and kept Shabbat, the period from Sundown Friday to Sundown Saturday, where we don't use any electronic devices, don't drive and don't speak on the phone. The only problem was that 99% of fashion shows were on Saturday evenings. So, one day, he asked me, 'I would really appreciate it if you didn't work on Shabbat, it's totally up to you, I'm just mentioning it". He was so kind and supportive that I decided to stop doing the shows and just continued working at the salon in Manhattan. Inside, there was a yearning and the absence of fulfilment.
I LOVED the fast-paced backstage life at the fashion shows. However, choosing my husband over the fashion shows, was totally worth it. We got married 6 months after we met. I got pregnant, and at 7 months we had a little car accident, and I was placed on bed rest for 2 weeks. As life kept throwing curveballs at me, I just kept going and hoping that things will turn out amazing in the future. At one point, my husband was the only provider, and we were financially tight, so I decided to get a regular job at the office, just to make ends meet. Deep down, I was so upset that nothing I ever started lasted. I had to constantly adjust to life's situations. As I sat next to the computer searching for a job where I can sit and work, I started crying and praying to G-d to guide me on what I should do. I suddenly received a phone call from a woman, and she asked to book 6 hair appointments for her sister for 6 different events. I hung up and broke into tears. This was a sign from above! I quit working in the salon in Manhattan after we had an accident, so my only flexible option was my dad's salon. It was in a very religious Jewish orthodox area. Women there did very simple haircuts. I felt so creatively deprived, but I had to keep going. Eventually, I realised that this was all happening for my own future. I fell in love with the people. They were so kind and really helped me grow in many different ways.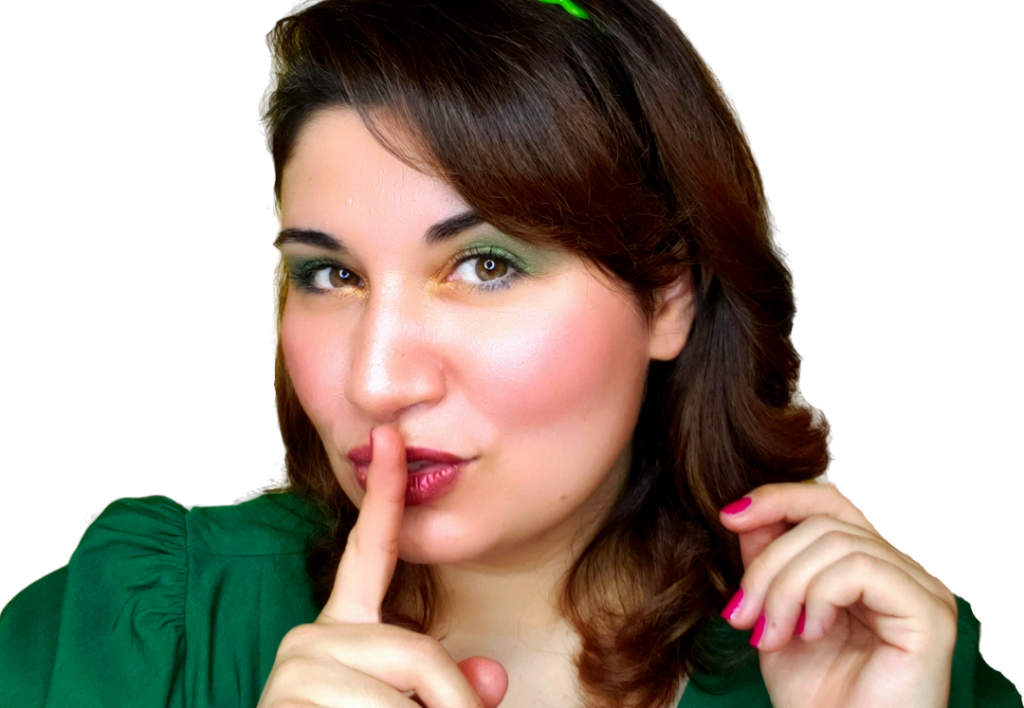 What inspired you to create your own cosmetics brand?
The idea began in my first salon. As a licensed Cosmetologist by trade, I began doing facials and realised that many women asked to apply makeup afterwards. I could not find a safe enough brand to offer them. So I began going to different beauty expos. It was just a thought when I worked with clients at my first salon, and now it has become a reality. I had 2 of my first kids 12 months apart. When my 2nd was 6 months old, I had another expo. The evening before, my husband went to play basketball and broke his foot. At this point, I just exploded! I started screaming at him and told him that he will need to figure out how to stay at home with 1.5 and 6-month old children. I went to that expo. This was a turning point in my life! I met a small-scale chemist at the show and explained what I needed – he exclaimed, "oh! You need pharmaceutical grade minerals!". We created a line of foundations first, then blush, then lipsticks, and we kept going. I officially registered my company in February of 2013. I called it Aneley Cosmetics (Aneley is my name, Yelena, backwards). I felt so good – I felt rewarded for all the sacrifices, choices and ups and downs I went through.
Can you tell us more about your products and what makes Aneley Cosmetics unique?
Aneley Cosmetics is made with pharmaceutical-grade minerals that are perfect for use immediately after skin treatments, such as facials, waxing, microdermabrasion. It is vegan, cruelty-free, PETA certified, Kosher for Passover, natural, organic, ethically sourced minerals, anti-inflammatory and breathable. It does not clog pores, and it's perfect for sensitive, allergy-prone and problematic skin. Our powder products are also approved for use on Shabbat for Jewish Orthodox women.
How has COVID affected your business?
We were all hit with the COVID shutdowns, and AGAIN things were turning upside down. My lab was closed for 2 months; Salon was closed until June 22nd. My husband's business was closed for months. It was difficult. With 4 kids at home, my husband felt terrible not being able to go out and provide. So I pulled myself together and restructured my business so I was more online. Thank Gd lockdowns ended (for the most part), and I was able to go back to work. However, my husband never returned to real estate. We became very busy with Aneley and I asked him to work with me. Now he is my right hand in business and we are finally in a good place. My brand went international; I participate in multiple events a month. I have many collaborations, interviews, workshops, podcasts and more lined up.
During the height of the pandemic, I was able to focus on changing the packaging for my powder line. It took a ton of time, negotiations, sampling, waiting, and of course, investments. In April 2021, we launched our Royal packaging for Aneley Cosmetics powder line, that went viral. It was such a successful launch. It makes me so proud that I stuck to it and got women such luxurious packaging for an already clean and healthy product.
The latest package was a dream come true! I wanted to upgrade the packaging for years. During the pandemic of 2020, I was completely overwhelmed with 4 kids, a husband, setting up 2 home offices for my husband and me, 3 out of 4 kids on zoom asking for five hundred things a day, and a nursing baby, but this is when I connected with manufacturers and found the perfect packaging. I had a packaging designer create boxes for them, found a luxurious printing company to print boxes and finally launched before Passover, in April of 2021! It was a hit! It went viral and loved throughout the world.
At the end of the day, the most important thing is how we react to situations and adjust accordingly. I believe what got me through are 2 things: my strong belief in higher power and G-d and the fact that I am a very positive person by nature and choice.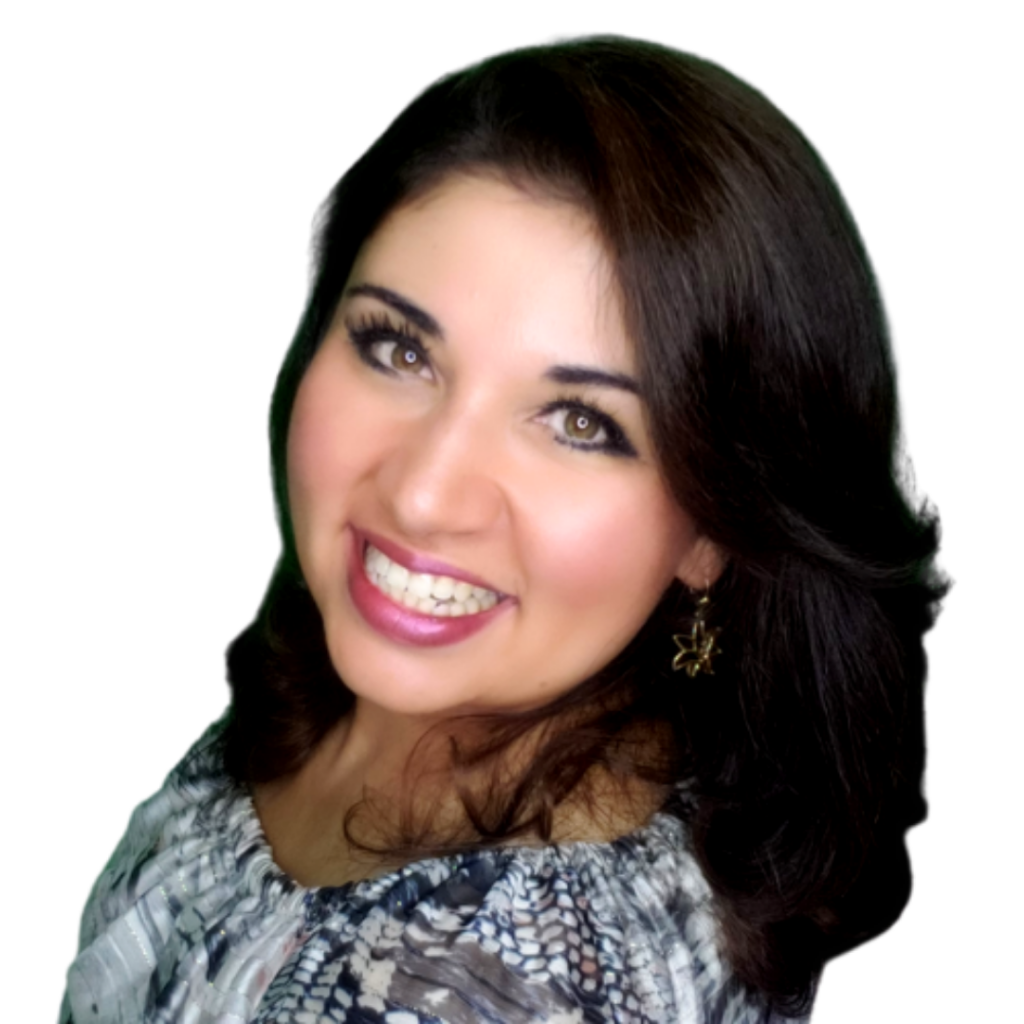 What milestones have Aneley Cosmetics achieved since its launch?
Our products are in stores, many makeup artists use them and offer them to clients, and we attend multiple in-person and online events. I even had clients place the new packaging in a visible space in their homes as decor!
In 2017 Aneley Cosmetics was one of the products that were given to celebrities at the Golden Globe awards. I was invited to different events and made several appearances. It was amazing! In 2017 I learned about a thing called "Shabbat makeup". I began researching and learned a lot about it, and I needed Rabbinical approval to sell it for use on Shabbat. It was a GIANT struggle – very political. Too much red tape to go through, but I fought and got my approval in August of 2018. This was a huge achievement for Jewish religious women who cannot use traditional liquids and cream makeup on Shabbat, due to 39 laws.
What is your next step in the beauty industry? Are there any future products that you want to experiment with?
Since creating my private Beauty community on Facebook, called Aneley Cosmetics Beauty, where I teach makeup techniques, I realised there is a demand to learn how to apply makeup for busy women. I created a very detailed self-guided course on how to apply makeup. I also created LIVE workshops. My next step is to educate women in a corporate setting and those entering the working world after staying home. Teaching women about awakening their personal beauty routine, applying makeup in under 5 minutes, and look presentable at any event.
Is there an advice you want to leave our readers with?
Yes. Stay the course. Trust the process. Believe when no one believes. Remember, family is first, everything else is second.
Did you enjoy this article and find it helpful? Why not share it with your social media network below?