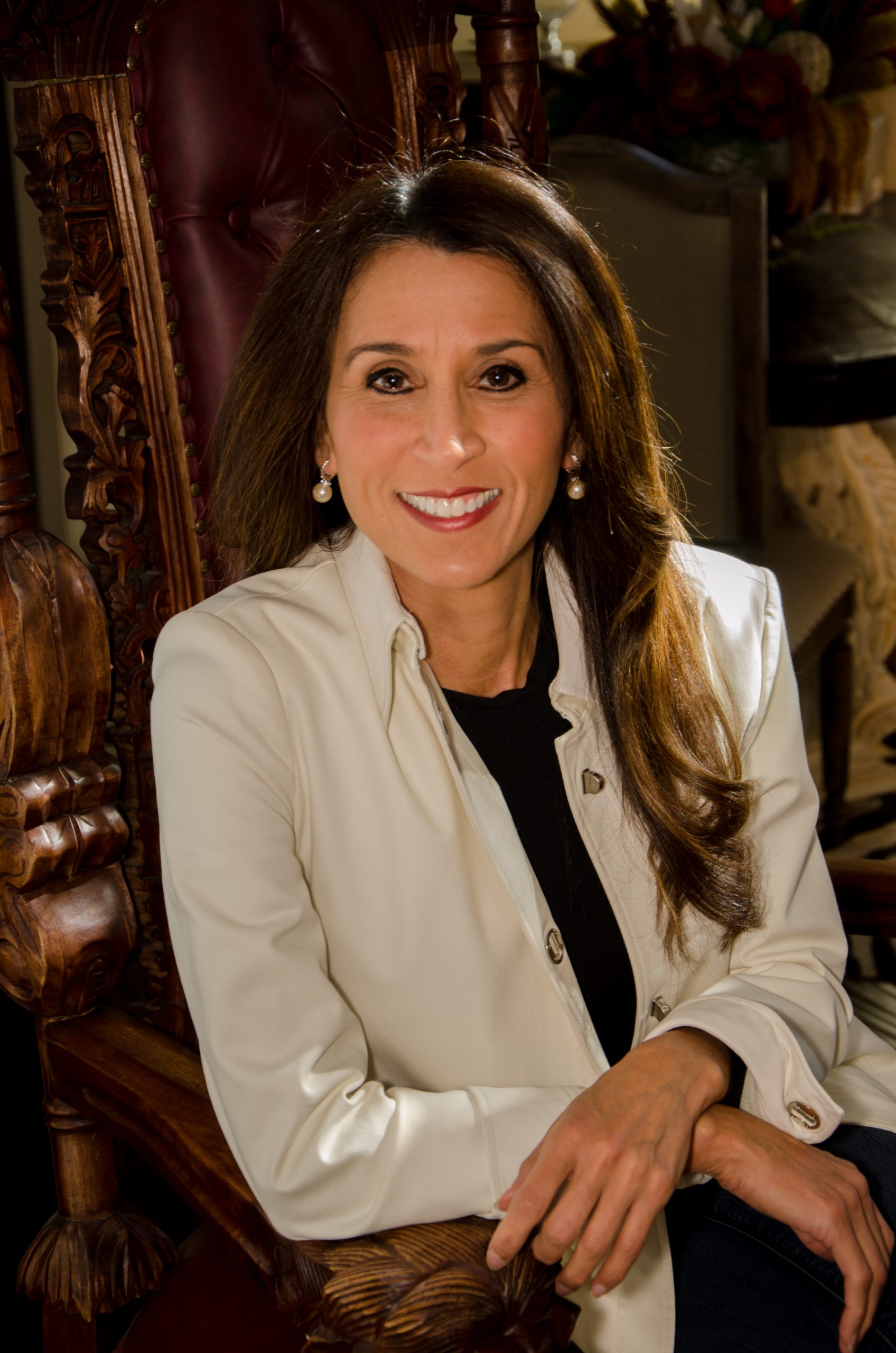 Marie Pizano: From Barefoot to Stilettos, Finding My Yes
By Sujany Baleswaran
After dreams of entering the world of modelling and acting, Marie Pizano's vision came to an abrupt end after a tragic motorcycle accident. However, this did not stop Marie, as she took a step into the financial world, advanced her skills behind the camera, coproduced several local TV shows and worked her way up, finally starting MVP3 Entertainment Group, a groundbreaking entertainment complex in the mid-South. Today, Maris Pizano is an award-winning film producer, multifaceted businesswoman, community activist and author of 'From Barefoot to Stilettos, Finding My Yes.'
You are the founder and CEO of MVP3 Entertainment Group, which includes movies, music and all areas of entertainment. What inspired you to create this company and step into this venture?
From a young age, my mother was always hosting fundraising events that were entertainment focus, charity like stage shows and performances. My mother's love of music meant that I grew up hearing everything from Motown to 60s rock and even watching The Lawrence Welk show with my grandparents, then Sonny and Cher, the Rat Pack and so on. My mother is an artist, and learning to draw, listening to music, and hanging out with my uncle and watching those Bruce Lee movies got me interested in entertainment. From there, I did freelance modelling and acting, learning at Columbia College in Chicago and then moving to Memphis, TN, combining what I love with the business experience and knowledge I received from working in the financial industry while going to college.
Growing up you had a dream of becoming a model and actress but this vision came to an abrupt end. How was your early career, and how has it shaped who you are today?
My career ended abruptly due to a motorcycle accident that happened on June 28, 1988. I, unfortunately, was hit by a Dodge vehicle that had a headlight that popped out and caught into my right leg, as the driver didn't complete a full stop on the main street that my boyfriend (at that time) and I were driving on. I spent half my high school days after school working at Bally's Chicago health club and being on the fitness field. Luckily, from being fit from working out and being a full-time aerobics instructor, my leg was harder to cut through, but it still almost cut my main artery that was centimetres away. I ended up having over 280 stitches, inside and outside, and I have a shaped T scar on my leg. I learned how quickly life could end, I believed God was on my side, and I understood life just continues, but the scar did stay with me for a while. It held me back, and insecurities came with it, but I pushed through, especially when I met Morgan Freeman. He said that the T on my leg was T for tough, reminding me to follow my dreams.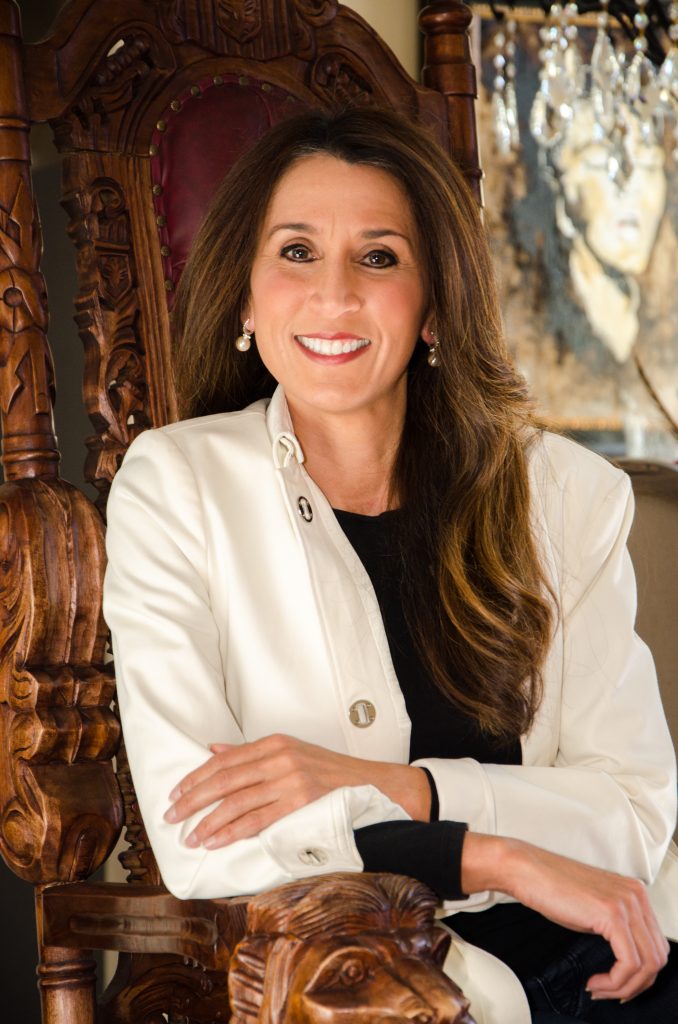 It is challenging to make a mark in the entertainment business. What are some of the barriers you have faced on your journey to success?
The toughest part is being in an industry with people that do you wrong, and like anything, in business, you've got to protect yourself from what they call the sharks. You must have a solid, structured business plan, be able to take action, and have knowledgeable and creditable people to be part of your team. This is not only to execute and have that distribution piece in place for your films but the legal protection from those who want to tear you down in this industry. We are dealing not only with women but the men who highly disrespect you, try tearing you down, and try to destroy what you have built. You have to protect your character while the lies circulate, but this is the nature and the ugly side of this business. I have learned a lot and have been able to hurdle over these obstacles whilst standing up tall and finding my yes.
You have served countless organisations in the Memphis area that help women and children, and your productions always have an element of giving back. Why is this important to you?
This has been instilled in me and my DNA – my whole family practically served in the military, and my grandfather was in World War II. My uncles, my baby brother, my cousins and my mother started Child Find Inc. in Illinois, which helps missing and exploited children. My mother was always involved in charities and helping the community – it is her example that I follow. I don't just strive to serve my community, but I also serve those who serve and protect us. Having children of my own opens up a mindset of wanting to do better and creating positive change. I have seen many things within the Family Court system that are wrong and need to be healed, and as I continue with my journey, I feel that it is our duty to be of truth and integrity and be the example for change.
Have you drawn professional inspiration from other women or someone in your industry? Tell us about someone who has inspired you.
Ironically, I don't have that many women around me in the financial industry and business. I have always worked for men and around men. I have had to learn how to navigate through all that and be tough without losing the woman who I am. Some of the men that have inspired and mentored me are Richard Sandor, Morgan Freeman, Al Bell and many others who have given me advice, friendship and guidance in business and this film and music industry of entertainment.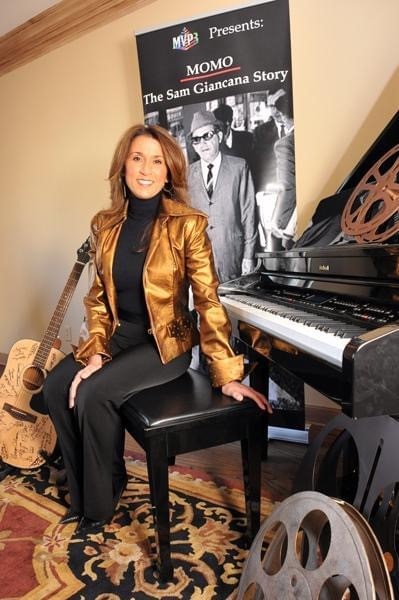 What sparked the decision to write your book and put your story on paper?
I needed a voice — I felt like I was boxed in, and everyone else was trying to tell my story based on complete lies, trying to push me in a box that would make them comfortable. I had to finally come out and roar – tell my truth, my story, but most of all my forgiveness.
In light of your book 'From Barefoot to Stilettos', what's one piece of advice you would give to women who are striving to find their yes?
No matter what this world or anyone throws at you, empower yourself from within — get in balance with your mind, body and soul and rise – you are enough. We are all unique, and we all have our own superpower. We forget that we are built to have purpose and follow our own dreams, and no matter what, we all come into this world barefoot, and we all stumble and fall, but we all have the power to rise another day and find our yes. My yes is not going to be the same as your yes and vice versa, and that is why you have to go within and heal within to find your own yes, and that's when the cycle breaks and you set yourself on fire to go and be free! You only get one life – choose wisely and focus on finding your yes!
Did you enjoy this article and find it helpful? Why not share it with your social media network below?