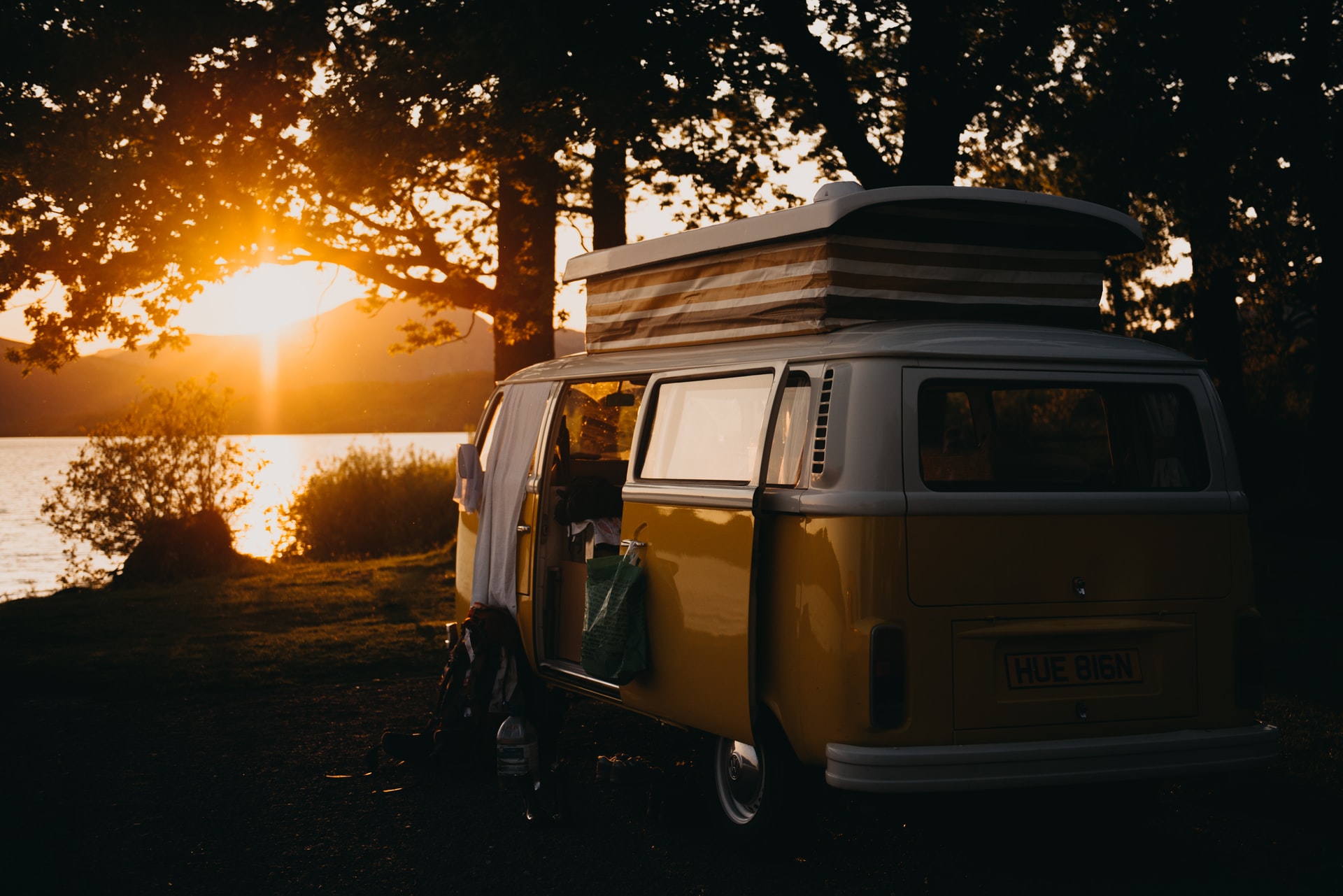 #VanLife for the Solo Female Traveller: How to Live a Life On the Road
This year, travel has been restrictive.As a safety measure to COVID-19, many borders shut, and travel became a fantasy on the television. It also forced an increasing number of people to seek creative alternatives, especially those with whom travel is a lifestyle. And so, we collectively began to rethink travel in 2020. Where jet-setting to the post-card convenience of a destination was no longer obtainable, newer alternatives emerged to capture the excitement of travel and wanderlust.
Equipped with ultra-modern, refurbished van, female travellers embarked on domestic road trips and mapped out their travels through the hashtag #vanlife. This become a collective of women: many were millennial professionals who sought relief from the busyness of their world. Without many of the hassles of traditional travel, being on the road and touring the country as a solo traveller can open your lifestyle to new, exciting journeys and the tall tales of travel.
Nowadays, more and more popular, these 'van lifers', or solo female travellers, represent a group of millennial women who have chosen to enjoy travel as more of a lifestyle. And for its sense of liberation, too. Yet, it's not just about freedoms, but also about the opportunity to experience new life lessons. Nothing small, these solo female travellers document their adventures through the movement #vanlife over social media, which has, to this day,collected more than 6+ million posts on Instagram.
If you're aspirational and always felt appealing, don't simply give up on it. You could join other professional women in the #vanlife movement and discover there's more to travel than scenic bliss and the optional cocktail. But before you go forth and journey, there are preparations that are essential. Life on the road is regarding, but it's not without its troubles. Empower yourself with these top lessons from veteran female travellers who have already been down this road before.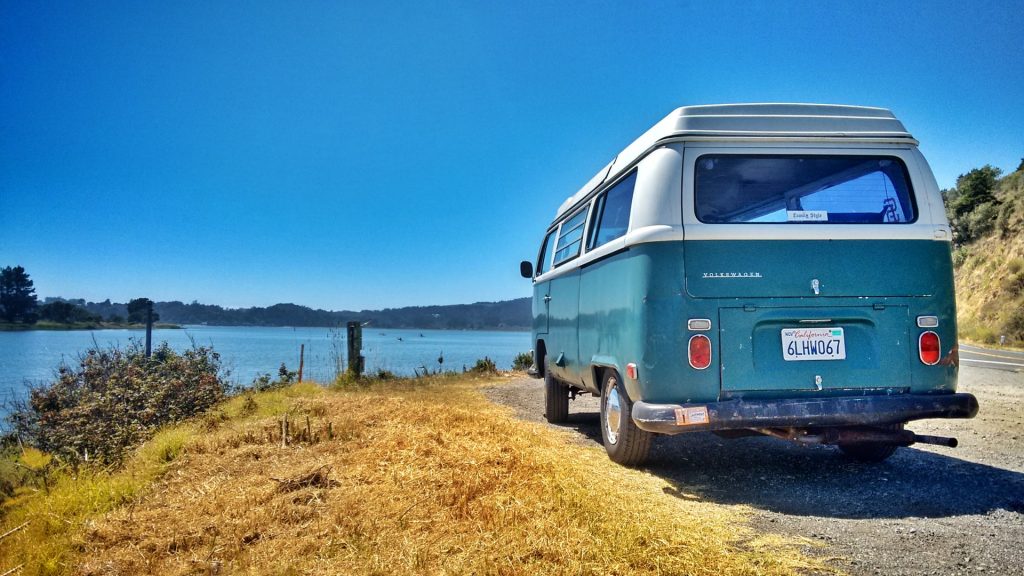 1) Life is like a Journey: Plan for It
When it comes to journeying the open road, things appear larger than life. It's easy to get swallowed in the freedom of it all and drive indefinitely toward the most scenic point. But fight off this temptation to stray. Plans seem fickle, but they help us navigate the roughness of any journey.
Just like in life and business, you'll need waypoints and places to rest. These should connect up along the way and help visualise the journey and the route best to follow. If you're into the #vanlife, campsites are essential resting posts. These may even become your destination.
Remote and rustic, these sites enjoy the quiet of the woods, or the coastlines, or even just expanse of the countryside. The likelihood is that your journey will ultimately lead to a campsite, even if just for a place to rest and regather for the next long haul.
When arranging your travels and hatching key plans, research and evaluate campsites and commit these sites to a map or memory as familiar markers to navigate the journey. These will help eliminate fatigue and more clearly create a path to journey along.
There's a practicality to a well-research journey: when you map these sites, plan for any campsite pitching fees that will affect your budget, as price points tend to vary between counties. Not all campsites are public, but many are privately owned, or may require membership to gain access, especially for caravan club sites. Private usually means that a booking is mandatory. Lastly, consider if the campsite is seasonal and, therefore, its operational times are might change at all. During the winter months, for example, some sites may be closed from public access as the caravanning season is typically a trend in the spring and summer.
Tip: Life and journeys feel like an inseparable metaphor: it needs careful planning if, for example, you want to build a career. Even though we know the best of our plans will go astray, they help us with clairvoyance and navigate the roughness of the way.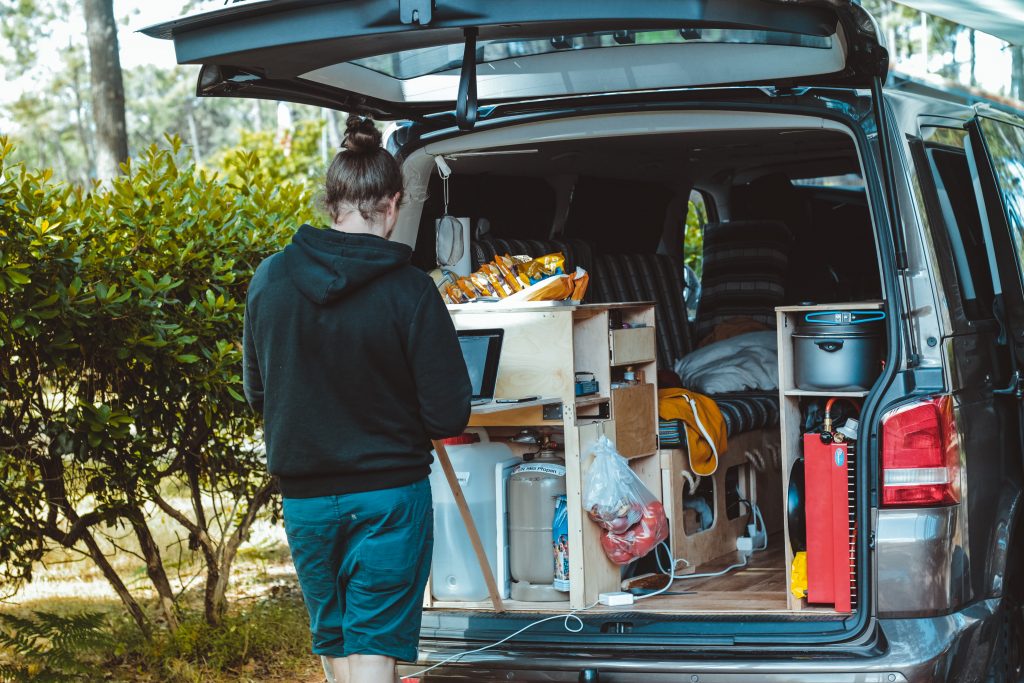 2) The Road is Open: Enjoy it
The #vanlife, though an overwhelmingly handsome lifestyle, is about travelling beyond the expected comfort or convenience of any regular holiday. A vacation, contrary to this, is often a quick, jet-setting trip with a clear destination and a set timeframe. When you're in a van, on that open road, expect freedom to be the first thing you notice.
If you're serious about travel, treat your van like it's your second home. It is, after all, a portable living space that will share the journey with you. Rushed planning can undermine your journey and a van that isn't ready for the road is not a useful vessel for journeying.
You'll need the basics likes of sleeping supplies, cooking apparatus, and so on. But, often the easiest of oversights is the value, and evasiveness, of basic privacy. Even in a thickly wooded site, or a remote locale, privacy doesn't always come naturally. Nor would it be something you might plan for it. Even campsites are shared, public spaces, so privacy isn't so easily found. You canbring along curtains, blankets, blinds or blackout glass, and this should spare you some privacy. Or you could transform this challenge into a rewarding opportunity to find friendship and companionship in the mutual, common interest of travel.
3) An Open Map Can Be Scary: Use It Anyway
A journey starts with a map and a clear destination. Plenty of travels are motivated by different, competing goals: some for the quiet relaxation, others for the excitement.
To understand where your journey will lead, plan backwards. Start with your destination, or and use a map to visualise the journey, remembering to jot out waypoints. Tracing a journey on a physical map, which is quite therapeutic, means that you can travel more confidently and understand your route more clearly. On the practicalities of travelling, if you're drawing a journey on a physical map, then you'll be able to go 'offline' as there are always weak spots in reception.
Remember that maps help us know the journey better and break away from the obvious paths and route, even if that takes us 'offline'.
Tip: Not every traveller knows her journey straight away or has a destination in mind. You may even think of it as an undefined one. But a responsible traveller always has a destination in mind and a clear route to getting there.
4) Shortages, Spares & the Importance of Inventory
A van can feel small and, therefore, much of its precious storage and cargo will reflect the basic needs of a travel.From water supplies, to sleeping equipment, and batteries and bulbs, your inventory is limited and so you will need to learn how to pack lightly and efficiently. Fortunately, this unpacks a rewarding life lesson.
Even more challenging, the availability of supplies can seem only too short and fleeting at moments, especially if you're in a remote location and the prospect of stocking-up is unlikely. Planning around opportunities to replenish your stock isn't easy either, because you're likely on the move. Nondescript places are hard, if impossible, to plan for and the availability of supplies is never predictable.
So, what do you do?
Sometimes the best tip is to seize unexpected opportunities. You start by packing only what is needed, which will be very different from what is wanted. On the road, use quiet moments to resupply and rethink inventory. Keeping spare supplies as a contingency has its values, so long as the storage can sustain this.
Without proper planning, and regular inventory checks, shortages can creep up and surprise you.
Tip: Bring along a journal and jot down supplies, keeping a careful note on the level of supplies (and if you have anything spare). Doing regular inventory checks can keep your journey moving forward, without the worry of a shortage.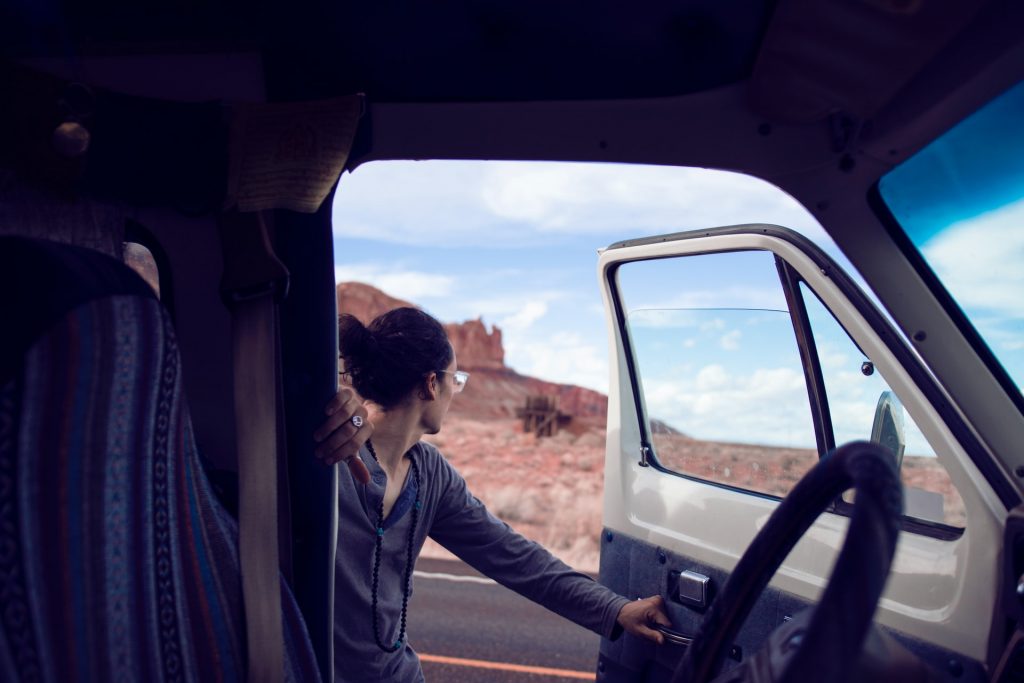 5) Travelling Companionship
Being on the road can be a lonelyexperience. If you're unused to traveling alone, or long stretches of quiet journeying, you may need a travel companion. Even though doing it alone can seem scary, it'll build character and a sense of independence. That doesn't mean you have to travel without companionship, though.
Instead, a travel companion could be dog or the wider community around you along the way. A travel companion will not only bring energy and companionship into your journey, but a dog can help you feel safer and less alone. A dog, as a great road companion, will enjoy the outdoors opportunities along the way, including any opportunities for camping or hiking.
There's never a limit on the sharable moments when travelling with a companion. After all, we all find something out there on the open road.
Meet Jason Sims
Jason Sims is a Marketing Executive at Just Kampers, the number one parts & accessories supplier for VW Camper vans & Beetles, and Just Kampers Insurance. Jason is a fully fledged VW enthusiast, with over 20 years' experience in keeping Volkswagens old and new on the road.
www.justkampers.com/http://www.justkampers.com/
Did you enjoy this article and find it helpful? Why not share it with your social media network below?