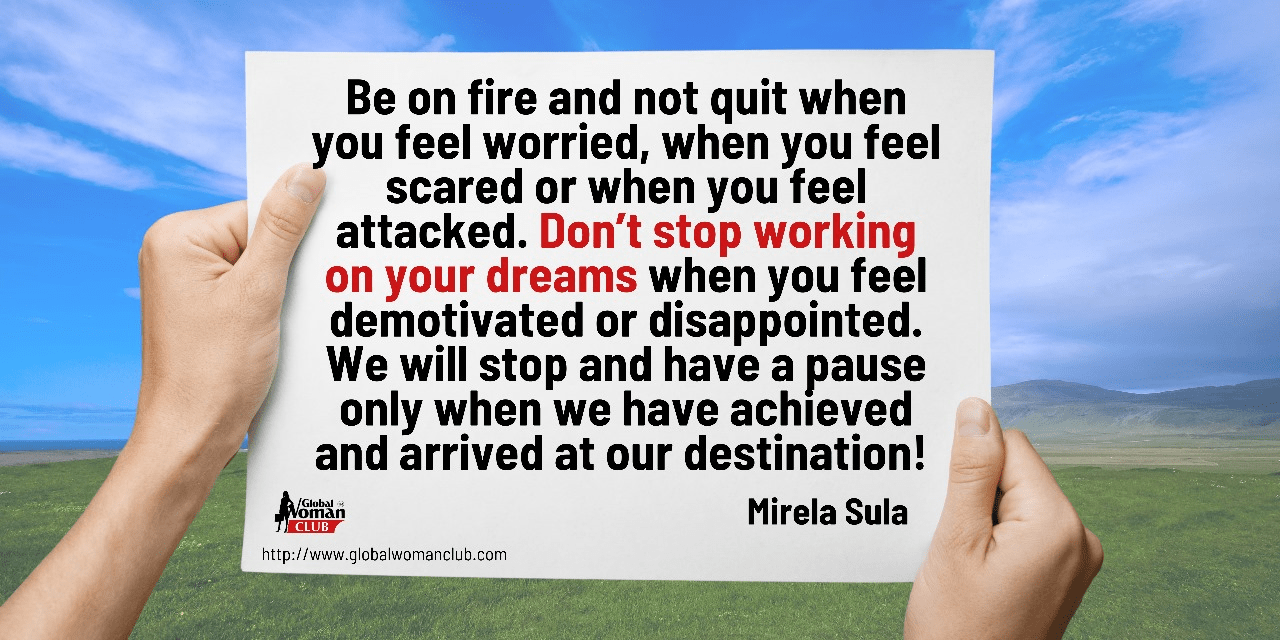 Don't Quit When You Feel Worried!
By Mirela Sula
I am ready to tour around the world for the next coming month and meet amazing global women and men who aspire to grow and thrive at this time of crisis. The best response to any negativity we see in the world is to stay positive and spread it around you. Bring people to your mission and keep them motivated and inspired to not quit, to not give up but to keep going and share hope for others.
The Global Woman Club, a community designed to boost your confidence and propel your ambitions, has curated a series of events aimed at inspiring and motivating you. Whether you're looking to find your purpose, your light, grow your business, skyrocket your career, or simply connect with like-minded women, we've got you covered.
I am personally traveling to 4 different countries in the next 4 weeks, plus hosting motivational events in London and I would love to meet like minded people and take them with me wherever I go. This world needs crazy people like us, who keep optimism, passion and faith to bring the good to the world.
Our community is all about pushing boundaries, stepping out of comfort zones, and realizing the true potential. The best time to discover this is during the tough times. As Rudyard Kipling says: "Keep your head when all about you are losing theirs, trust yourself when all people doubt you, wait and not be tired by waiting. You may be lied about, but don't deal in lies, you will be hated, don't give way to hating. And yet don't look too good, nor talk too wise."
If you resonate with this, join us and support us in this movement, where women and men come together to build resilience, learn how to cope, succeed and thrive at this time of crisis. And come together "to not protest" but celebrate and shift our mindset to the "peace zone" of abundance and happiness. It's our birth right!
That's why we encourage our community to keep going, be on fire and not quit when they feel worried, when they feel scared or when they feel attacked, and not stop working on their dreams when they feel demotivated or disappointed. We will stop and have a pause only when we have achieved and arrived at our destination that we always aspired to.
Come and join us, share your experiences, stories, and insights with our community. You will feel home and find a place where you belong to give birth to your ideas that maybe have been suppressed and blocked. It's time to unlock them and be fearless to share and contribute for good.
I hope to see you next week in London, on 6th Nov in Germany, on 8th Nov in Romania, on 15th Nov in NYC, on 20th Nov back in London and 30th Nov in Paris. Tag someone you know in these cities. The first 2 people tagged in each city will receive a free ticket to join us. The first people to buy a ticket will receive an invitation to share on stage.
---
31st October- Excel London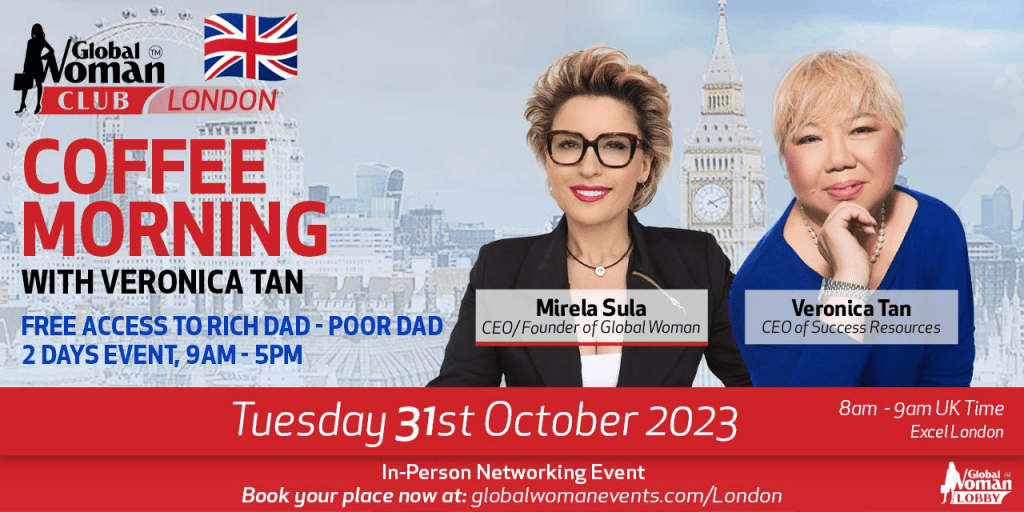 London – Global Woman Event – 31st October
---
3rd November- Global Man Club Launch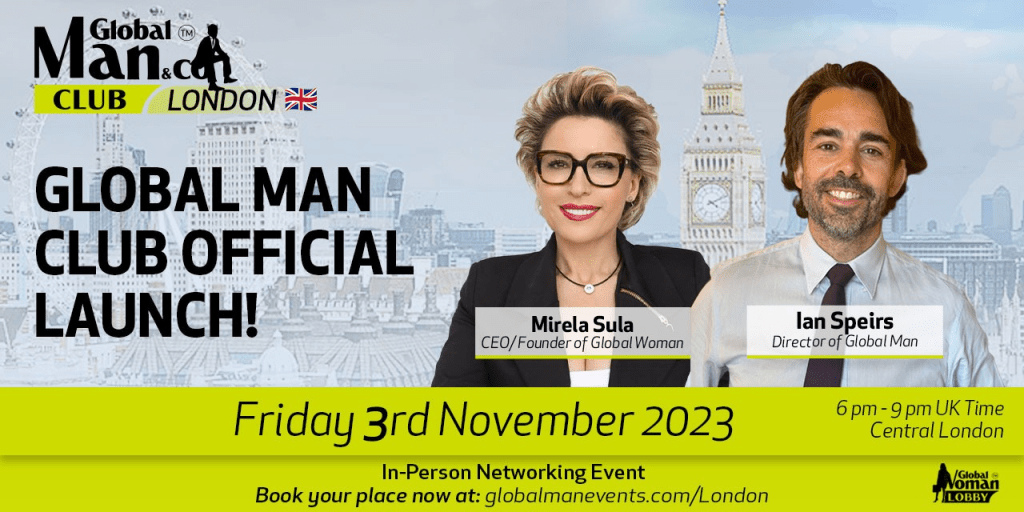 London – Global Woman Events – 3rd November
---
6th November- Stuttgart, Germany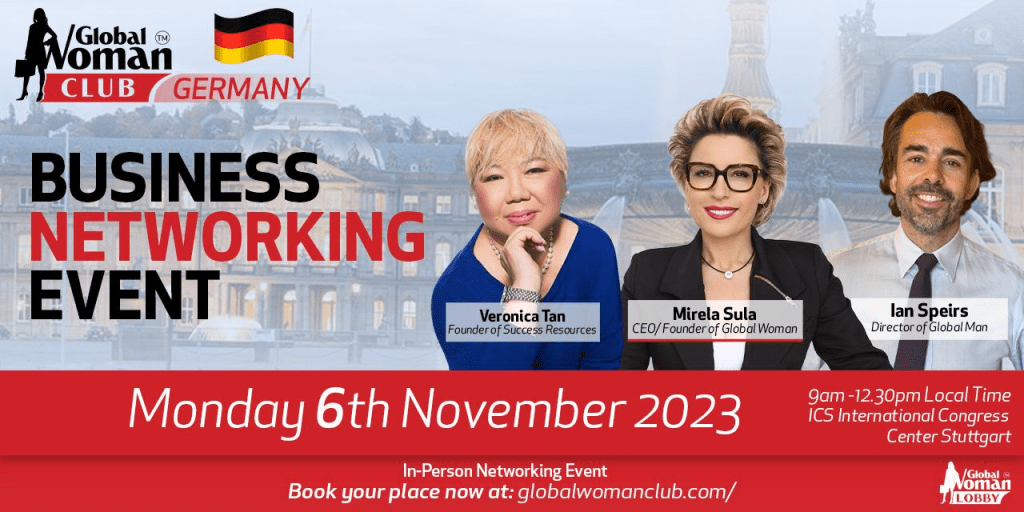 Frankfurt – Global Woman Events – 6th November
---
8th November- Bucharest, Romania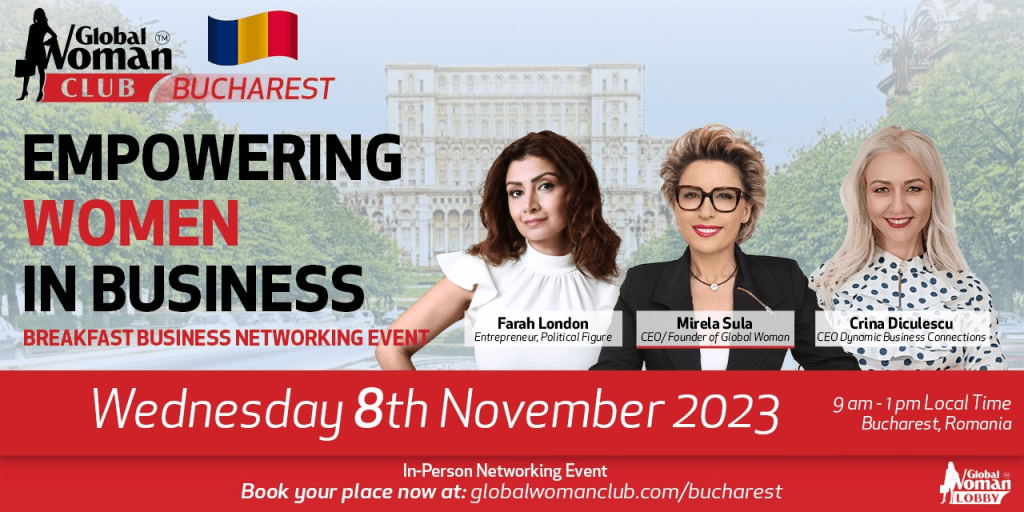 Bucharest – Global Woman Events – 8th November
---
15th November- NYC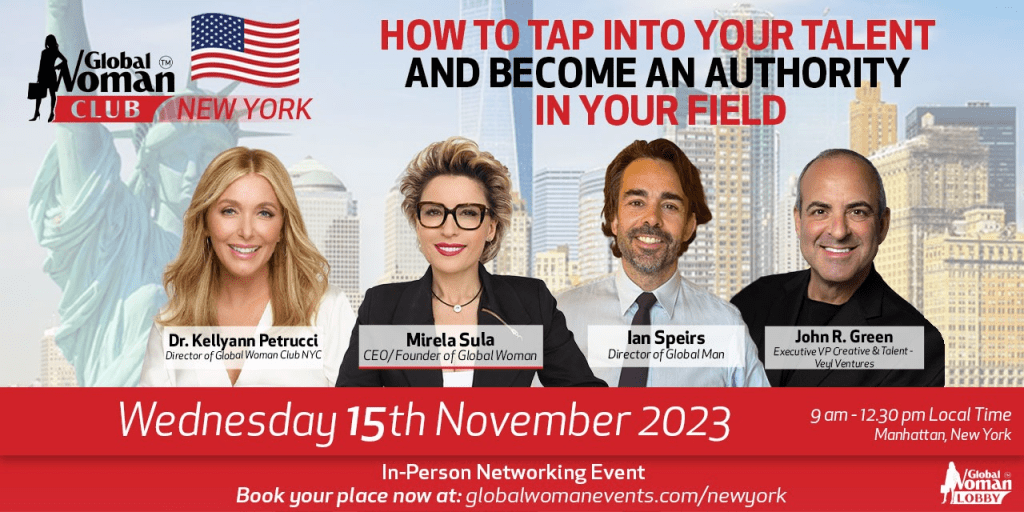 Newyork – Global Woman Events – 15th November
---
20th November- Global Woman Club & Global Man Club London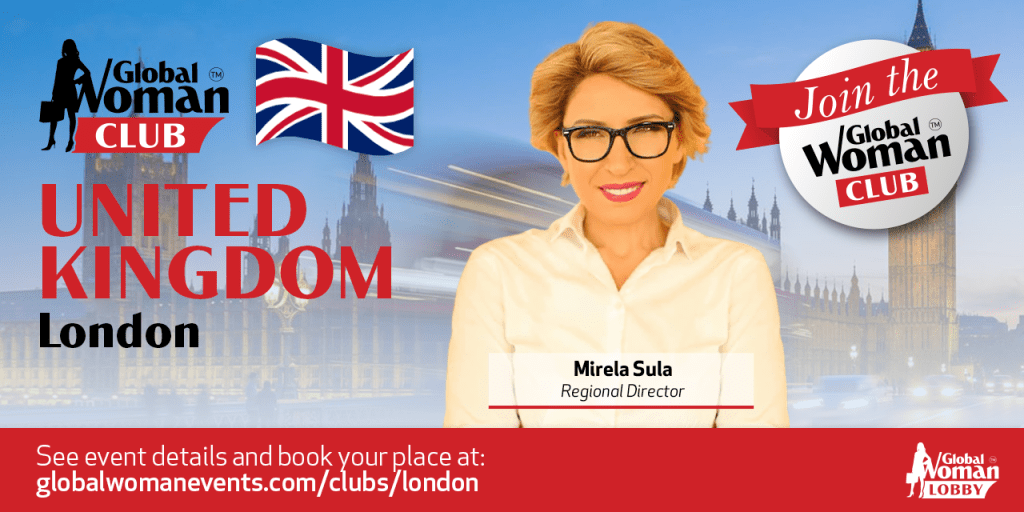 London – Global Woman Events – 20th November
---
30th November- Paris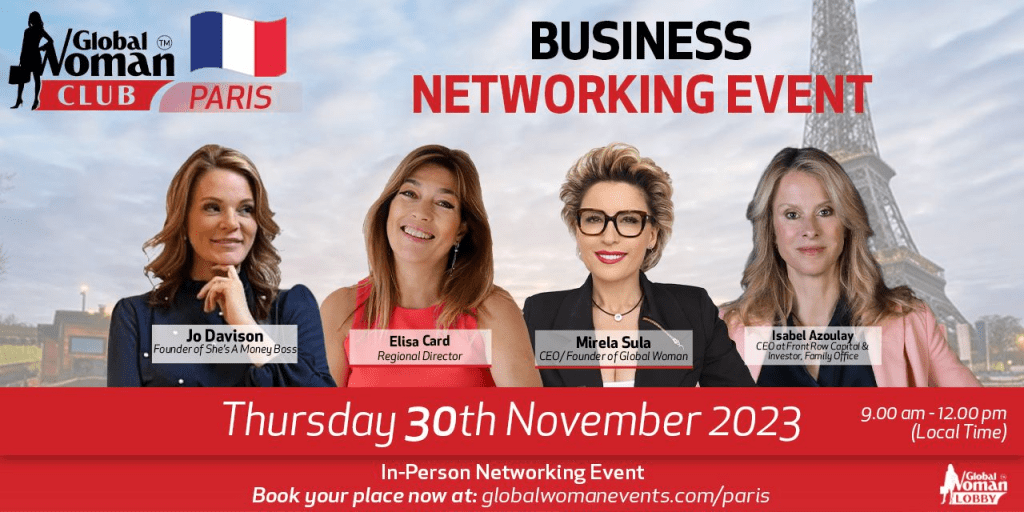 London – Global Woman Events – 30th November
---
13th December- Christmas Party in London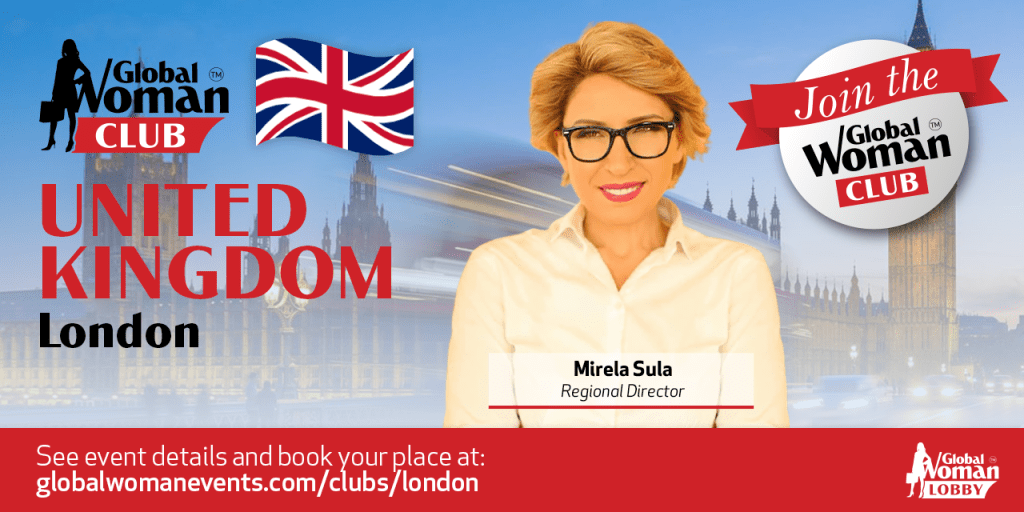 London – Global Woman Events – 13th December
---
#GWC
Did you enjoy this article and find it helpful? Why not share it with your social media network below?