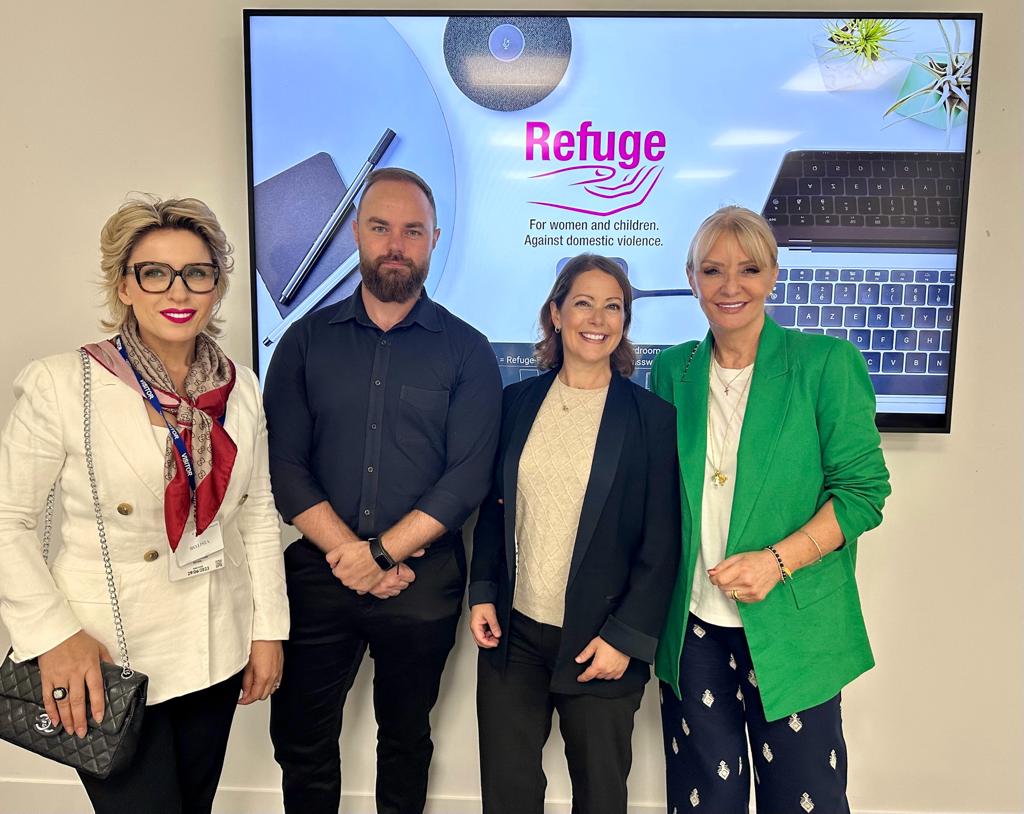 Providing Lifeline Support: The National Domestic Abuse Helpline's Vital Role in Empowering Women
By Mirela Sula
---
Last week I had a special meeting with some extraordinary women who are working on the frontline of Refuge, the largest domestic abuse organisation in the UK who help victims of domestic violence! 
It reminded me where I started my journey with Global Woman! As we know there is always a "Why" behind what we do, a drive that stimulates us to keep going regardless of the challenges!
I started my professional career in this country as a trainer running a 6-week workshop to raise awareness against Domestic violence and at the end of week 6 I would divide women in 2 groups! I would ask: 
Group 1
What stops a woman from leaving an abusive relationship?
Group 2
What encourages a woman to leave the abusive relationship? 
Guess what! At the top of the list both groups would put:
Awareness
Confidence
Finance
Later on when I decided to start my business, I learned that there are four steps to follow in order to start a business. 
Identify your audience
Identify what is their problem
Find a solution
Sell that solution to them
So this is exactly how Global Woman started!
In the last 8 years we have been helping women to build their confidence, make them aware of their gifts and talents and help them gain financial independence. 
I am so grateful to be able to attend this meeting with the ambassador of "Refuge" – Rosemary Reed – and other inspiring women who lead this movement. 
Donate Now
Refuge, a leading organization dedicated to supporting the survivors of domestic abuse, hosted a visit to their helpline center on the 29th of June. The event was a testament to the critical role that helpline services play in addressing the pervasive issue of domestic abuse. Among the notable speakers was Lucy Snow, the Helpline Manager, along with a team of dedicated Helpline Advisors.
The Helpline operates with a clear objective in mind: to address the alarming statistics surrounding domestic abuse in England and Wales. Shockingly, on average, two women lose their lives every week due to the actions of a male current or former partner.
The Femicide Census further highlights that 41% of women killed by an intimate partner had already left or were in the process of separating from their abuser. Disturbingly, 30% of these women were killed within the first month and 70% within the first year post-separation. These statistics underline the urgent need for support services like the Helpline.
Within England and Wales, a domestic abuse-related call is received by the police every 30 seconds. The prevalence of domestic abuse is staggering, with more than one in four women (27.6%) aged 16-74 having experienced it at some point in their lives.
Tragically, three women in the UK lose their lives to suicide linked to domestic abuse each week, highlighting the deep psychological impact of such trauma. Additionally, one in three UK women has experienced abuse online, reflecting the far-reaching nature of this issue.
The 24-Hour National Domestic Abuse Helpline is a lifeline for women experiencing domestic abuse, offering them free, non-judgmental emotional and practical support. Moreover, it extends its services to concerned family members, friends, and professionals seeking guidance. The Helpline plays a vital role in connecting survivors with refuge vacancies across the country and providing information on specialized services available in the community. The team behind the Helpline comprises experienced managers, highly trained staff, and compassionate volunteers, all operating within a feminist ethos to ensure the best possible support.
A typical call to the Helpline is a profound opportunity for survivors to be heard, believed, and validated. Although the average call duration is 35 minutes, the range varies significantly depending on the survivor's needs. Some calls are as short as 10 minutes when immediate assistance is required, such as finding refuge vacancies due to an imminent threat.
On the other hand, longer conversations lasting up to an hour allow the Helpline staff to establish trust, understand the survivor's risks, and provide tailored support.
The Helpline recognizes the importance of each call, regardless of its initial purpose. Sometimes, survivors who initially believe they are "wasting time" by seeking quick assistance may later reveal the extent of control and violence they endure. It is crucial to provide survivors with the time and space to express themselves, ensuring they feel supported and empowered throughout the conversation.
Balancing the need to answer as many calls as possible while providing meaningful support is a continuous effort for the Helpline. The unique opportunity to engage with survivors often means being their only point of contact with a professional, making it imperative to offer comprehensive assistance. The Helpline strives to understand each survivor's risks, deliver emotional and practical support tailored to their needs, and connect them with safe accommodation services.
Equipping survivors with information and resources helps them regain a sense of agency and take vital steps towards safety and recovery.
In today's challenging environment, with numerous closed doors and limited resources, the Helpline's role becomes even more crucial. By offering a compassionate ear, informed guidance, and an empowering support system, the Helpline provides a lifeline to countless
Helpline 0808 2000 247 and visits to www.nationaldahelpline.org.uk have increased since lockdown measures were introduced. Our services are needed more than ever by women affected by domestic abuse. Donate to help keep our life-saving services running.
Follow Refuge on Twitter
Like Refuge on Facebook
Donate Now
https://refuge.org.uk/i-want-to-support-refuge/donate-now/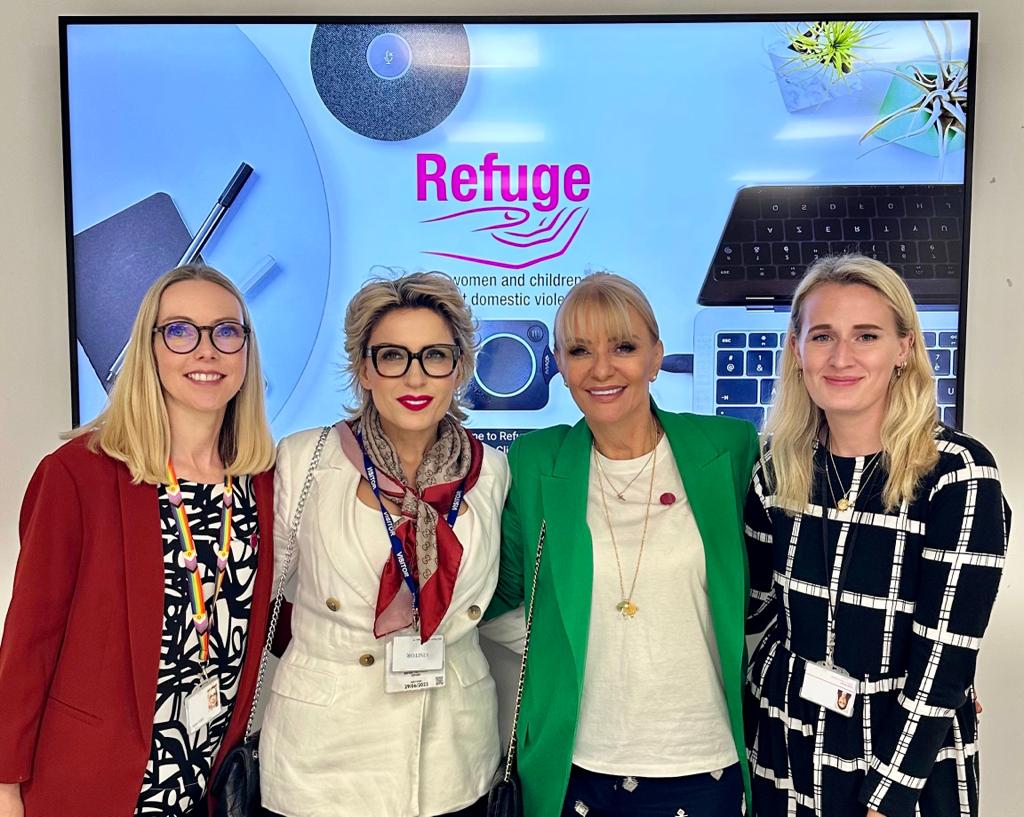 Did you enjoy this article and find it helpful? Why not share it with your social media network below?