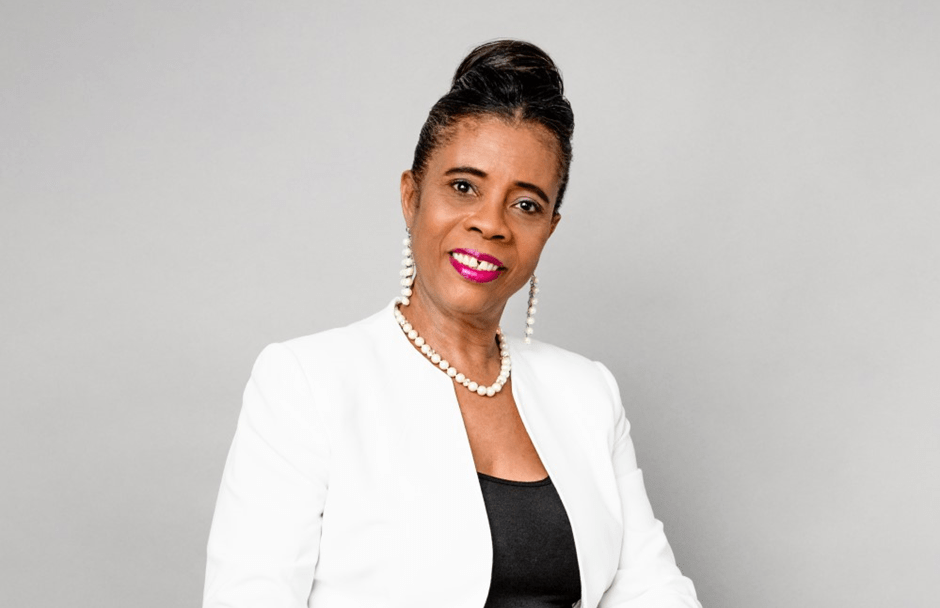 Susan King: My Journey from Surface to Significance — A Story of Growth and Development
Photography by 
---
Susan King is an emerging business entrepreneur helping individuals move From Surface to Significance. She holds a Ph.D. in Management and over 35 years of professional expertise in people management. Susan worked in private, public, and international environments in North and South America and Africa and is committed to making a difference and serving as an inspiration to others. She leads from a deep sense of purpose imbued with passion.
She adds value to those she leads through mentoring and helps others to push themselves to transform their potential into realizations. As a coach, Susan motivates others to find their inner self for fulfilling and satisfying lives. At the very core, Susan finds ways to inspire individuals to do better, become better, do something that was never thought possible, set life goals, and work towards achievement.
She engages individuals on how they can improve their situation by changing perspectives on the way they think and do things or on how they see the world. Susan helps others to develop greater confidence in what they do and to apply this confidence in their personal and professional lives. As an emerging Author, Susan brings a new voice to the writing arena in her newly released debut book "The Choice Is Yours" drawing on her experiences for inspiration in her writing.
Other writings include "Soul Fuel – How to Fuel Passion and Purpose to Pursue Your Dreams" and "Moving on Up – Having the Right Attitude to Achieve Your Goals and Live Your Dreams".
---
What inspired you to focus on helping individuals move from "Surface to Significance"?
Surface to significance connotes the transformation of a lifestyle from one level to another through growth and development that resonates with who I am and have become as a person. My early childhood revolved around less privileged circumstances, which I denoted to be at the surface level, but I had a curious mind of wanting to know and learn more about the realities of life. The socioeconomic circumstances have propelled me to launch out and embrace my passion for learning, which aided my growth and development to a significant level and added value to my life. Standing at crossroads are moments in our lives that define us; moments that we either grapple with and move forward or sometimes choose to turn around and go back. It is really what lies beyond those moments that matter and could be redefined by the choices we make. Making wise choices to grow and develop has equipped me with relatable experiences and expertise to achieve my mission of helping individuals find their true potential, transform these into their realizations, live fulfilling and satisfying lives, and hence, move from surface to significance.
How did you develop your leadership style?
Firstly, I would like to present my concept of leadership, which is leadership is not a position or a person. I like to refer to the quote of John Quincy Adams, who once said, "If your actions inspire others to dream more, learn more, do more, and become more, you are a leader." I understand leadership to be more of a process of social influence that optimizes the efforts of individuals toward goal achievement. My passion for learning perpetuates lifestyle transformation through growth and development. I inspire individuals to do better, become better, do something that was never thought possible, set life goals, and work towards achievement. I engage individuals on how they can improve their situation by changing perspectives on the way they think and do things or on how they see the world. Because of this and more, I find myself skewed toward an inspirational and empowered leadership style, not that I was trained to adopt this leadership style, but it resonates with my nurtured values and beliefs.
What is your best advice for someone who is struggling to find their passion and purpose?
Finding your passion and purpose makes it sound like it is lost, misplaced, or somewhere out of reach. The truth is that our purpose is all around us. If we are struggling to find it, this may be because we are living outside of our consciousness, like being crowded by our busyness, or perhaps still trying to figure out the famous question "Who am I?", etc., etc. To have a purpose in life is to fulfil a calling or engage in a mission. The purpose is action driven by passion – the energy that nourishes our dreams, desires, ambitions, and goals.
If you are having a hard time finding your purpose or passion, I would advise that your emotions can help you. Two ideas to consider for discovery are your Interests and Strong Feelings. What do you find interesting? What do you like to do? What do you do well? What do you want to know more about? What is that thing that makes you get out of bed each morning? What is that thing you enjoy doing best even when there are no rewards? What interests do you feel strongly about that would move you to do something to help? What causes you to have strong feelings or triggers your emotions? Is there an activity that you love, value, and on which you spend a considerable amount of time? Can you identify with an activity?
My Kindle eBook on "Soul Fuel – How to Fuel Passion and Purpose to Pursue Your Dreams" provides greater insights into this topic and can be found on Amazon here:
Soul Fuel: How to Fuel Passion and Purpose to Pursue Your Dreams – Kindle edition by KING, SUSAN
What has been your biggest challenge as an entrepreneur, and how did you overcome it?
I perceived that my secular employment was difficult for the volume of work and responsibilities that lie therein. When I launched into my entrepreneurship, I realized that this business type was incomparable. Why? Because I am now my boss, it is DIY (do-it-yourself), and every new experience had to be learned. My biggest challenge as an entrepreneur was getting established. Launching out as an entrepreneur required a business strategy for proper planning and execution. My entrepreneurial vision was enlightened before I voluntarily separated from nine-to-five secular employment, which was so hilariously busy that I could not think or act on anything prior until I got the space to so do. When I voluntarily separated from my secular employment, this new space enabled me to allocate considerable time to designing that strategy and to work on that strategy one piece at a time, as I had to seek guidance and assistance from other established entrepreneurs.
How do you measure success in your personal and professional life?
Two measures of success that resonate with me are Attitude and Impact. There is this expression that says, "Attitude is everything" and Winston Churchill also quoted that "Attitude is a little thing that makes a big difference." In my personal and professional life, I demonstrate a positive attitude even when I cannot conceive or perceive the result. I have faith in my God, my resilience, and my resourcefulness, which manifests the strength I need to be successful. I process troubling challenges so that I have an opportunity to gain greater awareness and grow. I intentionally allow spiritual and positive affirmations to invade my thought processes and invest my energy into achieving the set goals.
Secondly, I measure success by impact that results in positive change. For example, is my personal or professional life better now than it was before? Am I self-opinionated as I used to be or do, I now consider the views of others? Am I impatient or do I demonstrate tolerance? Measuring success takes a before and after format, and if along the spectrum, there are notable improvements and changes, then there is measurable success. The critical and rational ways of thinking; having a bird's eye view on issues are measured successes that were incrementally improved over time. Mary Engelbreit says: "If you don't like something change it; if you can't change it, change the way you think about it."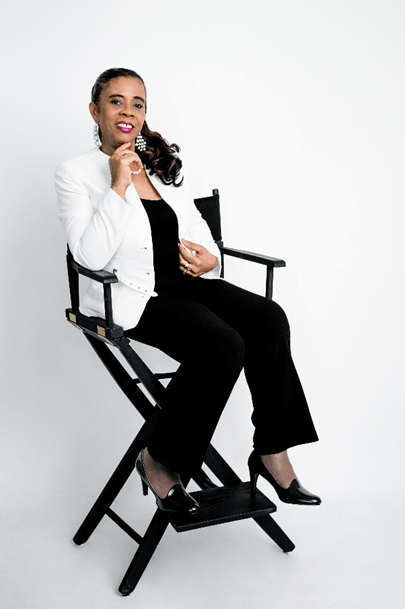 What is the most important lesson you have learned from your experiences in North and South America and Africa?
An important lesson learned is that of respect for diversity. Each culture is unique, and I had to quickly adapt and be a cultural match in the new environment. As a leader within those environments, I respected and learned from the differences between myself and others and relied on those differences to find more creative ways to solve everyday challenges. I learned to work effectively with people from all backgrounds, understanding diverse points of view, and demonstrated this understanding in my daily work and decision-making. People at work and within the wider community were continually treated with dignity and respect, with no discrimination against another. I continuously examined my biases and behaviours to avoid stereotypical responses. Despite the worldview differences, unity was built on multinational and multicultural differences, which positively impacted performance.
How do you stay motivated and inspired daily?
I would say My Passion has become part of my identity. Because I have a purpose for living, I arise each day believing that some aspect of that purpose must be fulfilled. I start my day with prayers and remain optimistic about the goals set for the day. Some goals require me to step outside of my comfort zone, which is motivating me to stretch and reach beyond myself. And such takes effort, determination, persistence, and a "go-getter" mentality. My growth mindset is always in the "on" position as I intentionally pride myself on everyday learning, declare wins and not failures, focus on the present, set short and long-term goals, and pledge to overcome any challenge. You see, my passion is not a short-lived emotion; it is the fuel; the energy that nourishes my dreams, desires, ambitions, and goals for fulfilment. Hence, every day I am recharged, re-energized, and refuelled to fulfil the day's goals.
What is your process for mentoring others and helping them to realize their potential?
Mentors can serve many purposes. Mentoring services provide long-term support and guidance but also can help an individual with immediate needs, helping them solve pressing problems, sourcing important information, or learn a skill quickly. Regardless of the specific need being addressed, mentoring offers guidance from one's experience or in a specific area of career or personal development.
My 35+ years' career in people management has strategically placed me in a position to offer guidance to clients who can make informed decisions about their personal and career development. Basically, four stages are involved – initiation, cultivation, separation, and redefinition. While this aligns more with a formal mentoring program within the organization I worked for, I used a less stringent version of the organizational method to engage with external clients simply because most of the mentees I have engaged to date had immediate and short-term needs.
How do you handle failure and setbacks in your personal and professional life?
I see failure and setbacks as opportunities for growth and learning, which removes the negative connotations of failures and setbacks. For me, failure is a stepping-stone toward success. It allows me to analyse the situation, identify what went wrong, and use that knowledge to improve future outcomes. I embrace the lessons learned, which allow me to give space for calculated risks and the making of better decisions for the future. Failures and setbacks encourage resilience, perseverance, and a growth mindset.
What can readers expect to gain from your newly released debut book, "The Choice Is Yours"?
Knowledge of strategies that can be adapted to propel growth, development, and improvement taking you from surface to significance.
Your significance could be redefined by the making of wise choices for development.
Inspiration to believe in oneself, if standing at the crossroads of making wise educational developmental choices that all things are possible if only you believe; not giving up on yourself and your dreams.
Encouragement to reframe and relaunch for those who have taken initial steps to develop but challenges caused them to discontinue.
Leverage the most valuable asset (time) to propel you into the future. Time cannot be redeemed so make wise choices, embrace, and embark on your developmental goals.
We are connected to a better version of ourselves to achieve greater.
We owe our lives not only to ourselves but to those around us – our family, friends, loved ones, colleagues, and all those whom we impact and depend upon us.
Benjamin Franklin quoted: "An investment in knowledge pays the best interest. Knowledge gained through education forms the foundation of any civilized society." The deduction from this quote is that an educated person is an asset to society.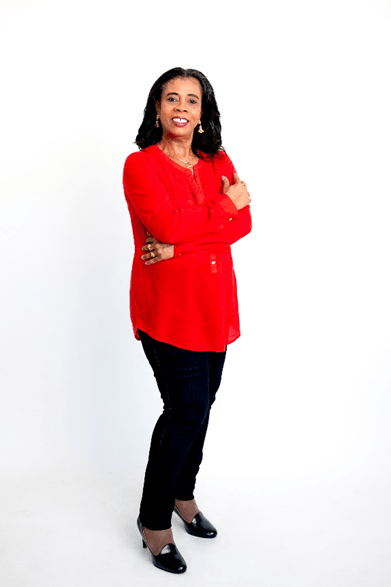 Did you enjoy this article and find it helpful? Why not share it with your social media network below?