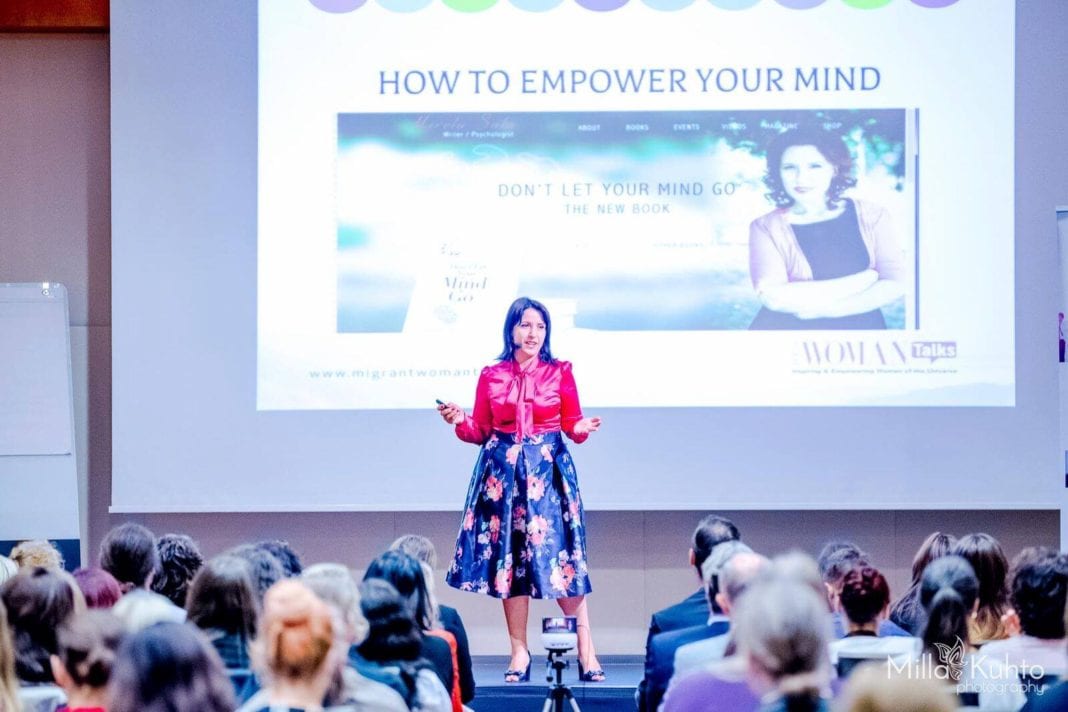 Powerful Woman, Powerful Mind – FREE Workshop
Powerful Woman, Powerful Mind Workshop

HOW TO BE IN CHARGE OF YOUR THOUGHTS AND UNLEASH THE POWER OF YOUR MOST VALUABLE ASSET
28th February – 1.30-4.00pm
Global Woman Club -115 Finchley Road
LONDON NW3 5EG
We are all born with a powerful tool for creating a joyful, vibrant and fulfilling life: our mind. Yet, as we journey throughout life it is easy to become stressed, depressed, and lose inspiration on the path. Unfortunately, because our mind did not come with an instruction manual, many of us do the best we can, but have not yet attained the results we desire.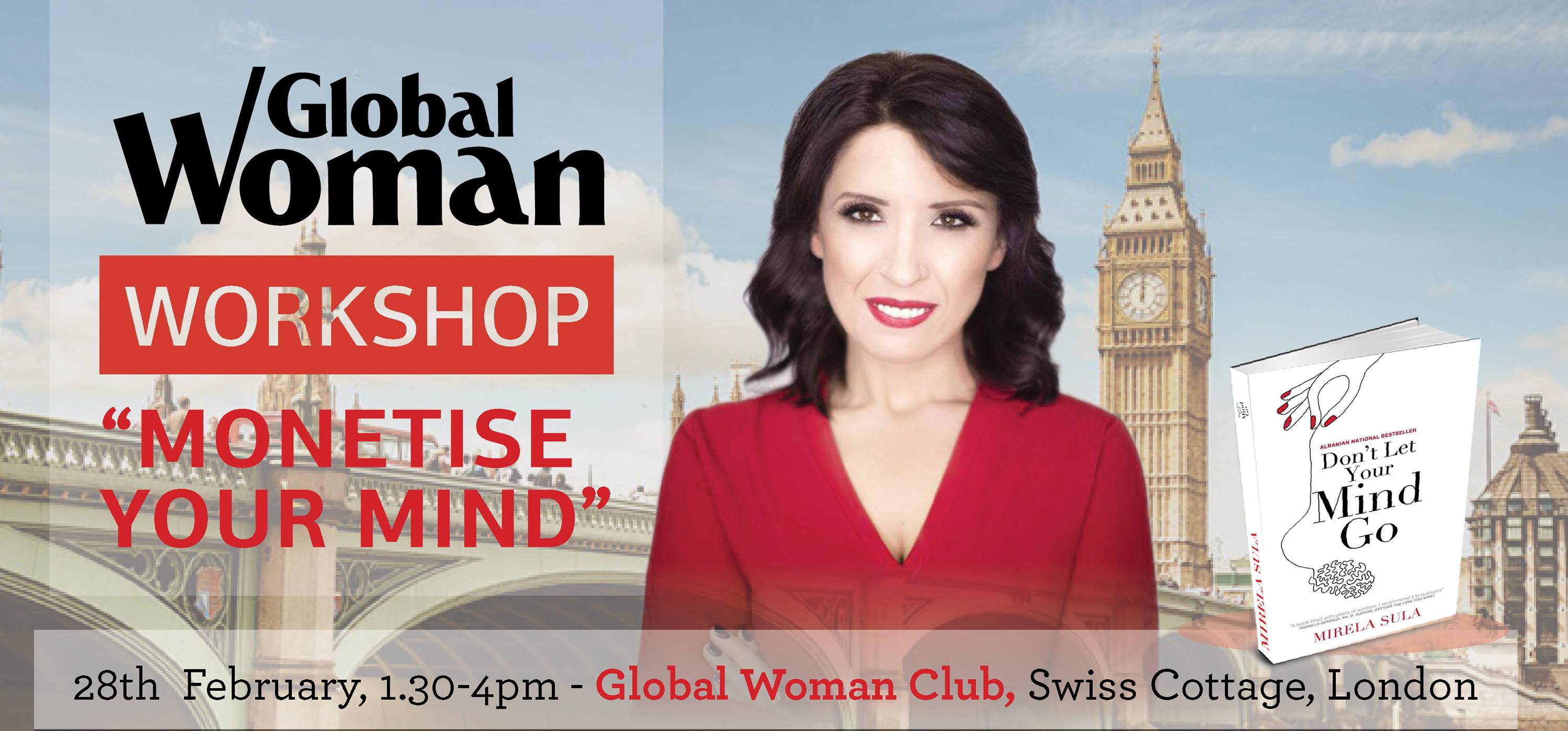 Powerful Woman, Powerful Mind workshop is designed to empower women through teaching them to master their mind, this workshop takes participants through a solid step by step blueprint designed to build a mind powerful enough to encounter and overcome the difficulties of life and keep going to achieve your goals. Led by Mirela Sula, entrepreneur, Global Woman founder, psychologist and author of the book, "Don't Let Your Mind Go" you will be guided through an exploration of fully understanding your mind, removing any negative programming and creating the results you desire in every area of your life.
Through engaging discussions, interactive exercises and experiential activities you will complete this powerful programme believing in and benefitting from the power of your mind!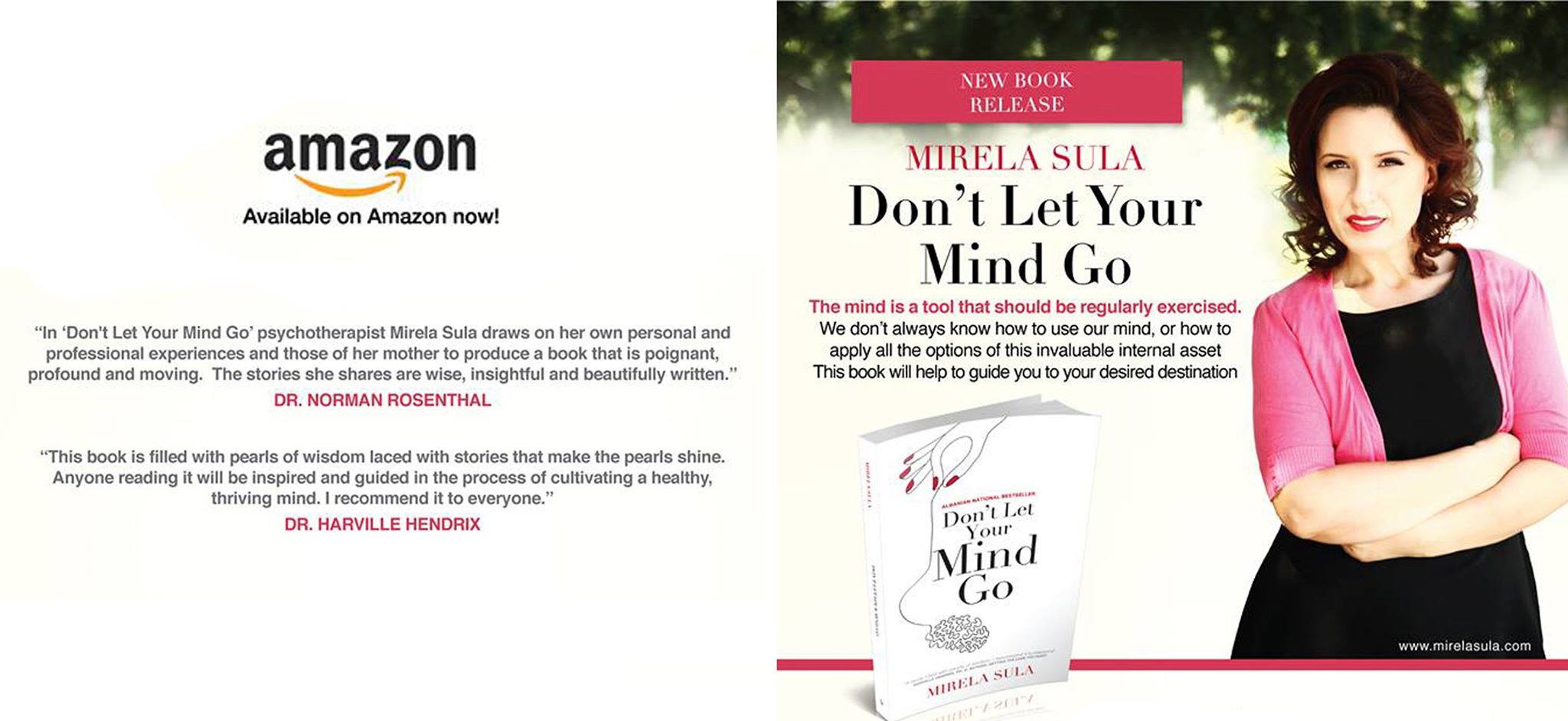 WHAT YOU WILL LEARN:The secrets of a strong and powerful mind.
How to build resilience and long lasting confidence in overcoming any challenge you face
How to overcome negative thoughts, emotions and common limiting beliefs
Strategies to achieve lifelong goals through the power of your subconscious mind
How to make sound decisions through inner guidance
How to use your mind to attract positive energy, positive people, and successful results
Sample topics covered include: The importance of self-reflection, pessimism vs optimism, steps to seeking happiness now, powerful methods to building creative power, selling your mental product and much more.

Mirela Sula – Founder of Global WomanMirela Sula is an entrepreneur, author, international speaker, journalist, publisher, trainer and psychologist. She has worked in the media and publishing for the last 15 years. Her background takes in psychology and counselling and she is doing her PhD in psychology at Regents University London. Mirela is the Founder and Editor in Chief of Global Woman magazine and the organiser of Global Woman Summit. She is also the creator of the Migrant Woman Platform and the organiser of the Migrant Woman Conference. Mirela is author of several books and her latest best selling book 'Don't Let Your Mind Go' is published in America and Turkey. In 2014 Mirela was selected as one of 10 Women Entrepreneur Leaders for Women's Entrepreneurship Day by International Council For Small Business – ICSB, and in 2015 she received the "Inspiration Award for Women."

if you have any queires about the Powerful Woman, Powerful Mind workshop, contact mirela.sula@globalwoman.co