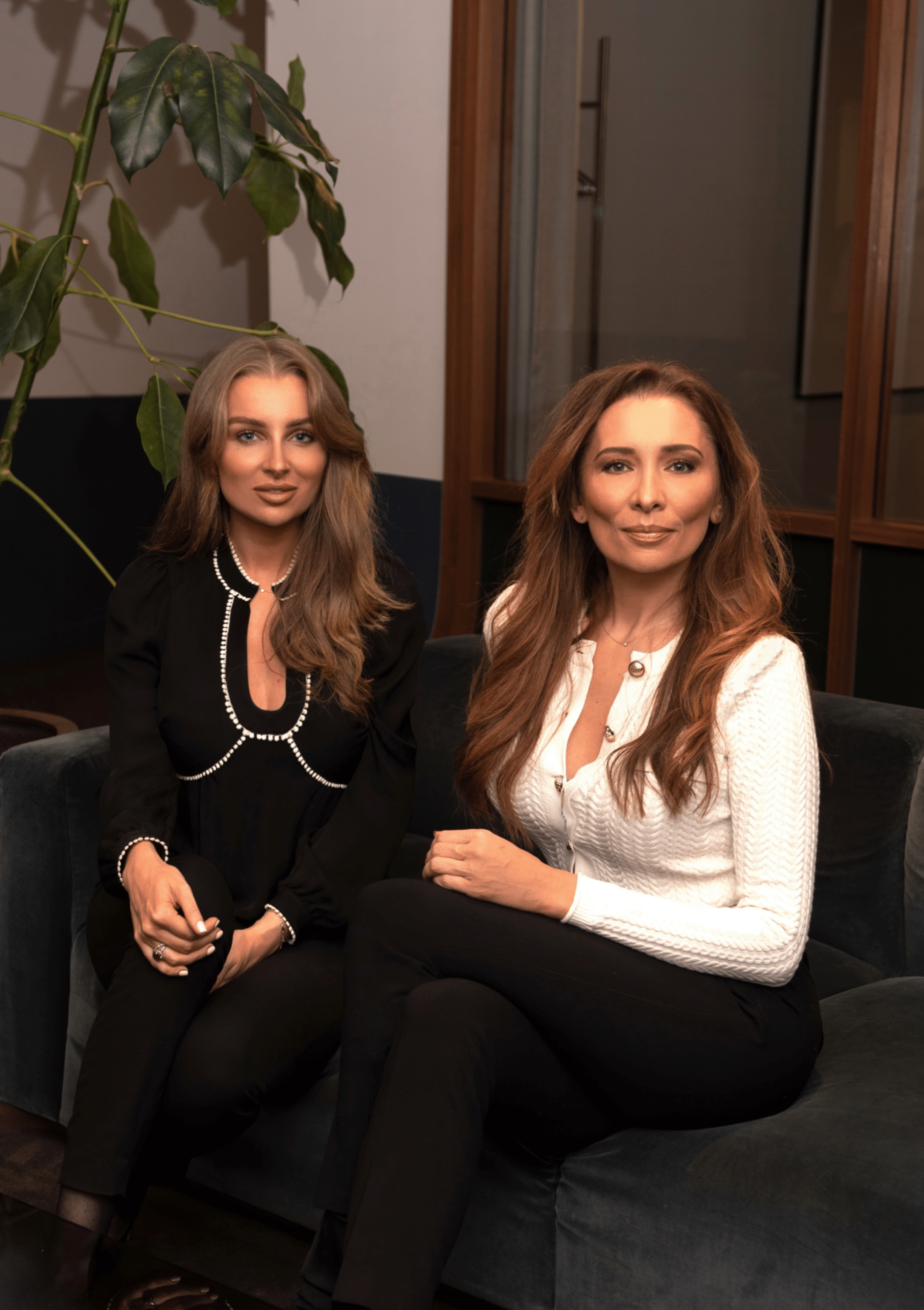 Dasha White and Julia Ager: A Powerful

Mother-Daughter Business Partnership
---
Entrepreneurship thrives on diverse expertise, and these two remarkable women recognised the potential that emerged from merging their distinct perspectives. Through their collaboration, an inspiring mother-daughter duo, Global Woman Club London Mayfair director Dasha White and her daughter Julia Ager, leverage their individual strengths and shared values to help others succeed.
In a society that tends to separate personal and professional lives, the story of this entrepreneurial partnership challenges the status quo. By combining their individual expertise and strong personal bond, Dasha and Julia pursued a business collaboration that not only merged their skills but also reflected their aligned values and aspirations. Their story serves as a testament to the power of family support and the immense possibilities that arise when generations unite to pursue a common purpose. How did it all start?
---
We didn't come this far to only come this far.
Dasha White
Julia Ager
---
Can you tell us a little bit about your background, what inspired you to start your own business and how it's evolved over time?
Dasha: I was born and educated in Minsk, Belarus, with a degree in Economics and Finance. My career started at the age of 18 y.o., and very quickly I progressed to become a Chartered Accountant and Auditor. At the age of 27 I quit a C-level job and started my first business — an Auditing firm. My clients were predominantly multi-million-dollar companies in Manufacturing, Telecom and Finance, and I loved the diversity of sectors and the variety of challenges.
Looking back, I think the main motivators for me to start my own business were the desire for personal growth, independence, and the freedom to control my destiny. I was willing to take risks and create a business that aligned with my values and aspirations.
Three years later, for many different reasons, I made one of the biggest decisions in my life and emigrated to the UK with 8-year-old Julia. It's hard to believe that it's been 23 years since we moved! When my son Ayrton came along, I knew that I wanted to be flexible with my time and spend as much time as I could with my children.
I didn't see myself working a 9-to-5 job.
So, there I was, continuing my entrepreneurial journey in England, opening one company in the Health & Wellness sector, and another in Education. Over time, I gradually recognised that my entrepreneurial spirit and nurturing character were my greatest strengths. This prompted me to establish Stephens & Partners, a Business Growth Consultancy focused on helping small and medium-sized businesses scale up.
Julia: I fell into marketing quite quickly during my studies at Nottingham University, and I completed my Marketing Management degree at Westminster Business School. I then worked in many different marketing roles including billboard advertising, TV advertising and in a strategic marketing consultancy before joining a global Marketing Agency VCCP & Chime, working directly under the board of directors.
I always felt a strong entrepreneurial pull to have my own business. In my 20s I started two successful e-commerce brands alongside my full time job. One was a luxury home line selling bespoke Tracey Emin style neon signs to restaurants and couples planning their wedding, and another one was a high fashion eyewear line that we customised for brand collaborations. Our biggest collaboration was with a fashion house in Riyadh, Saudi Arabia for the launch of a department store which was equivalent to Harrods at the time. These two businesses taught me all the elements of running a successful business — from finance and marketing to HR and sales.
With all these experiences and my large startup network in London, in 2019 I founded Jus Agency, a boutique international Marketing Agency specialising in bespoke marketing plans, AI and automation tools, CRM, paid advertising and marketing team hires.
What is it about helping other businesses grow that resonates with you?
Dasha: There's a deep connection that resonates with me when it comes to helping businesses grow. I love guiding others through challenges, helping them steer clear of potholes and costly mistakes. Plus, the ever-changing nature of the business world keeps things exciting!
Nowadays, for a business to stand out it needs to be creative, think outside the box and pivot along the way. Exploring partnerships, white label collaborations, embracing new technology for marketing and data handling — all these ingredients require strategic thinking and creative problem-solving, and I really enjoy being a part of it all.
Julia: Having experienced the rollercoaster of building and growing a business firsthand, I can empathise with the journey entrepreneurs go through.
By sharing practical tips, strategies, and some insider secrets, and also by making valuable introductions, we can make a real difference. I also love the fact that we support aspiring entrepreneurs as they follow their passions.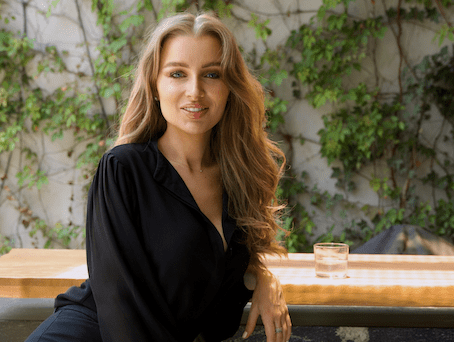 Why did you decide to partner up?
Julia: I think we naturally came to realise that even in business we are much stronger together. By partnering up, we're able to build stronger relationships within our network and provide a more comprehensive service. This means that we become trusted advisors rather than just service providers, and we love that.
Also, partnering up opened new business opportunities for us both and gave us a competitive advantage.
What have been the most rewarding aspects of working together?
Julia: We've always been very close, and it's so exciting to grow our businesses together. Our experiences and perspectives complement each other very well, and we both love building a community of people who share the same growth mindset.
Dasha: Julia and I have a shared passion for bringing people together.
Building strong relationships with business owners and their teams is an incredibly rewarding experience. We connect with people who love what they do, and we help them get to the next level.
Strong relationships also lead to repeat business and referrals, which are key to building any successful business. Also, I love the fact that I can help businesses find new opportunities by making personal introductions and connecting them with potential partners and investors.
What are the specific skills and strengths that each of you brings to your collaboration?
Dasha: I've heard many times that it's my energy that draws people in, and I know that it's my positivity and strength that makes me naturally connect with others. Having a professional background in Finance and a good experience in franchising, Mergers & Acquisitions and Leveraged Buyouts strengthened my ability to see the bigger picture and the potential for scale, and the ability to build sustainable workflows.
With both children grown and having flown the nest, I'm now channeling the nurturing side of me into working more with small businesses and helping them create a successful growth roadmap. My strength is also in keeping things vibrant, exciting, and fun!
Julia: At Jus Agency we have a brilliant, diverse team with a wide range of skills. I'm truly fortunate to have worked with some of the best marketing professionals, in the UK and internationally. That comes from years of team building and hiring ups-and-downs — something that many entrepreneurs I speak to can relate with.
I think that one of my biggest strengths lies in my special mix of focusing on the importance of strategy, the right team and leveraging all possible resources to get businesses where they want to get to, on any budget.
We prioritise automating processes, using AI, and helping business owners work smarter, not harder. This is particularly important to me as I see so many small business owners completely burned out.
Julia, you left London a couple of years ago and have lived in several countries since then. What are the highs and lows of travelling the world as a female entrepreneur?
Julia: I love travelling for business and pleasure. That's always been a big part of my life which I'm extremely grateful for. Since I left London 3 years ago, I've mostly split my time between New York, Dubai and Mexico City. I also spent 9 months in Cape Town and travelled to many unforgettable places across the US, Africa, Latin America, and Europe.
During my travels, I've had the opportunity to meet and work with the most incredible people and build a substantial network of business owners and investors. I love to get involved in social projects and learn about different cultures and business practices in all the places I stay, and that's something I'm very passionate about.
Travelling has also given me a broader perspective and a deeper understanding of the global business landscape. I remember when I first started out, I dreamt of working with clients in the US, and now, many of our clients are based there.
Some of the most incredible opportunities I've had have come from embracing new experiences.
Of course, there are many challenges. I miss London family and friends. Also, adapting to different cultures and working styles at a crazy speed can be difficult — being open minded and focusing on the result really helps though.
What are some of your projects you're most proud of?
Julia: There have been so many incredible projects, but a few that really stand out to me are the billboard campaigns that we created in some of the world's most iconic locations.
One of my favourites was for a Harley Street healthcare client. Our team's work was splashed across the tube and outdoor billboards in Canary Wharf, one of the most bustling business centres in the world.
Another project that I'm proud of is our Global Expert Interview Series. Through this series, I've had the opportunity to sit down with highly successful thought leaders and industry experts, some with $1bn+ revenue businesses, and get their insights on what it takes to succeed in business and in life.
Also, I must mention our work in web3. Last year, we had the incredible opportunity to work with a well-known UK sportswear brand that's sold in 100+ countries. Jus Agency created a unique Marketing Strategy for their NFT collection launch. It was so exciting to be able to help a brand that we all know and respect, and to make my mark in the web3 marketing space. Unfortunately, the confidentiality agreement doesn't allow me to disclose the brand name.
Dasha: I'd like to add that Jus Agency also celebrated their 3rd year anniversary with a billboard in Times Square NYC…
Julia: Yes, we did and that was an amazing experience! I watched our billboard from the very same spot where I stood when I visited New York for the first time. It was definitely a special moment for me and the team.
Dasha: As for me, I'm particularly proud of the projects that allowed me to work with teams from different cultures and backgrounds. Bridging cultural differences can be challenging at times but patience and perseverance always win!
London provides endless opportunities to connect with the diverse network of entrepreneurs and I have always loved that.
I also enjoyed working with big clients like China-based Meisha Education, listed among the world's top 500, and a Canadian Private Equity firm where I sourced suitable US businesses aligned with their acquisitions strategy. Working in a highly competitive and male dominated sector was an eye opener, but that's another story!
What are your future goals for your collaboration?
Dasha: One of our main goals is to continue expanding our network and partnerships with like-minded entrepreneurs, innovative disruptors and forward-thinking business owners. I believe that we can only access new opportunities and build a vibrant community if we collaborate with others.
I'm also focusing on supporting female business owners around the world. As a director of Global Woman Club London Mayfair, I am passionate about supporting female professionals and empowering women to succeed in the business world. Both of my children have been incredibly supportive of me joining the Global Woman community and leading the Club — I am a very lucky and very proud mom! 2023 has been an exhilarating year for us so far, and we're excited about the future.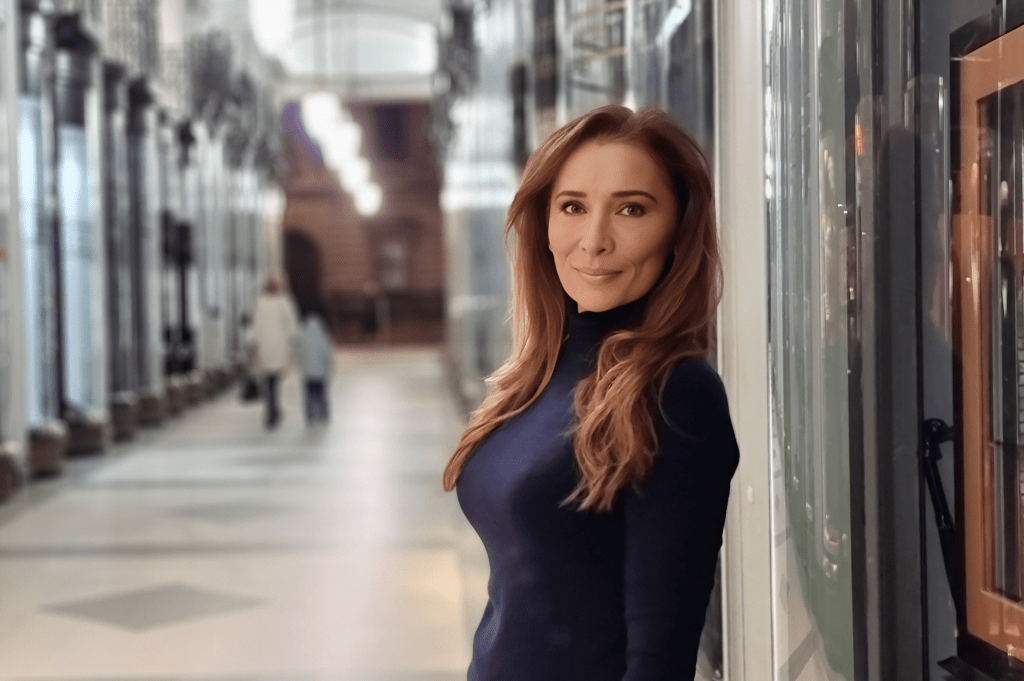 Dasha, as a director of Global Woman Club London Mayfair that you launched a couple of months ago, what is your vision for the club?
Dasha: I've always loved Mayfair. I see it as a place with endless possibilities and opportunities. To me, Mayfair's atmosphere is a mix of excellence, tradition, attention to detail and global perspective. It reminds us that growth and refinement are essential for personal and professional development. Mayfair makes you want to level up!
I'm committed to growing a strong and supportive community around the Club, and would like to invite women and men to come along and join us at one of the Global Woman London Mayfair Club's networking events.
You will meet amazing people, make valuable connections, learn from guest speakers, and explore new collaboration opportunities. Our members can attend any online or in-person events in 30+ Global Woman Clubs in 24 countries, and promote their businesses to a worldwide audience.
I have a motto that I recall in moments of "turbulence," and I always share it with my fellow members at the Mayfair Club's events. It's so strong and empowering. I'm happy to share it here with the Global Woman Magazine readers as well…
We have all come a long way… but we didn't come this far to only come this far.
---
Connect with Dasha and Julia on Instagram
Did you enjoy this article and find it helpful? Why not share it with your social media network below?