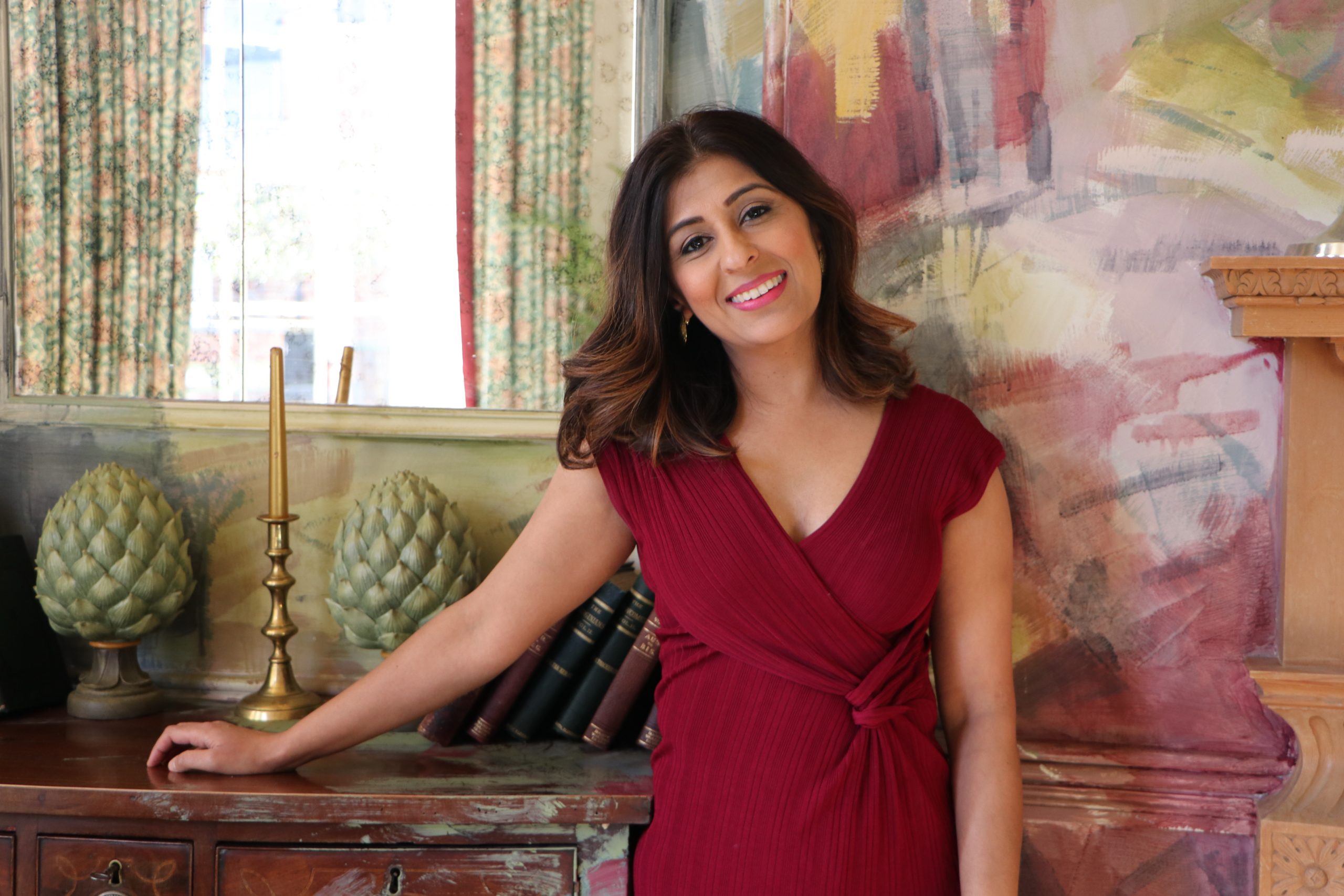 Krupa Padhy: The BBC Journalist Gracing Screens and Radio Waves All Over the Globe
By Sujany Baleswaran
With a thirst to know what's happening in the world, thrusting herself into the spotlight with a concoction of confidence and apprehension, creating a newfound adrenaline rush, Krupa Padhy graces the screens and radio airwaves of many around the world. With an early dream of entering the world of journalism, Krupa found herself knocking on BBC doors for a while before she landed the role as a journalism trainee on the Today Programme on BBC Radio 4. She has since worn multiple BBC hats, working in the spotlight and behind the camera on some of the biggest global stories of our time.
You grew up in the suburbs of West London and had a traditional Gujarati upbringing. How do you remember your childhood and how it shaped who you are today?
I had a simple childhood in the West London suburb of Greenford, the youngest of three and the only daughter. Dad was an accountant, and mum worked in a lab as a technician part-time. By the time I hit my teens, my brothers were young adults who had left home, so I spent a lot of time with my parents and the local community.
My parents kept us grounded. There was no pressure on us career-wise, as long as we were happy in our jobs. They did encourage us to work from a young age, and I picked up my first job in WH Smith in Ealing Broadway when I was 15 stacking the newspapers. I clearly remember receiving my first paycheque for 30 pounds! All this made me and my brothers streetwise and gave us perspective…to this day.
My parents get phone calls from relatives around the world whenever they spot me on TV. Whilst they are proud, they are never overly excited when they see me on screen or hear me on the radio. That's what I love about them. They're happiest when the whole family is over on a Sunday, having a meal with them in the house we grew up in.
Let's go back to where it all started. You studied Politics and French at university – what led you to a career in journalism?
I'm not sure it all started there; the seed was planted young. I knew when I was a young kid in primary school that I wanted to be a journalist, back then I associated journalism with writing for newspapers. Little did I know what a broad industry it really is.
My first work experience was with the Ealing Gazette, followed by the Economist magazine. I felt incredibly out of my depth in both environments as a teen. My A-level English teacher, Miss Grant, at the time really supported my career aspirations. I didn't know any journalists, nor did I have a strategy about how to get into the field.
I had little planned out at 17 when I was choosing my university options. Warwick University seemed like a good option, and I remember my brother pointing out the course to me whilst chatting in our back garden.
Thereafter, I dabbled in the international development industry after doing a masters at the LSE. The journalism doors were not opening. I ended up working for the International Organisation for Migration, before getting a place on the BBC's Journalism Trainee Scheme. I was placed on the Today Programme on Radio 4 as a producer, but with little actual training, it was a sink or swim strategy. In my first editorial meeting, I was drowned in jargon – what's a donought? What's a two-way?
You work in front of the camera and have presented global stories, from President Obama's inauguration to the more recent downfall of the Afghan government. However, you also work behind the scenes – do you have a preference?
A senior presenter, who I have worked with since the beginning of my time at BBC, once said to me, it's important to have a news nose. By that, he meant judgement; what's a good story, what's a good angle, what's the story lacking, what voices do we need to hear, what needs verifying? I sincerely believe that if it wasn't for my many years spent in production, I'd never have gained that news nose. Having confidence in your editorial decisions is paramount, especially when you are in front of a mic. The audience are trusting you to give them credible news.
I still edit radio programmes, and I value the balance I have. The adrenaline rush I get when I am on air is countered by the contemplative and creative space I have when I am editing a show.
Journalism has changed since I first began. When I started, it was linear – you were either a radio, print or TV journalist. Now it's about having a diverse skill set to move between platforms and roles.
I don't have a preference as such. I love the intimacy of radio presenting when you get cosy with a cup of tea and have a lengthy chat with a guest. The perfect example of this is a podcast series I did earlier this year for Radio 4 about the arrival in the UK of my dad and his friends from East Africa back in the 1970s. We spoke for hours.
TV is another beast altogether… with a buzz like no other! The reach of both platforms is something I am always in awe of.
Most recently, an interview I worked on with a young Afghan girl was heard by the UN, and this meant she and her family managed to escape the country. The power of broadcasting is tremendous.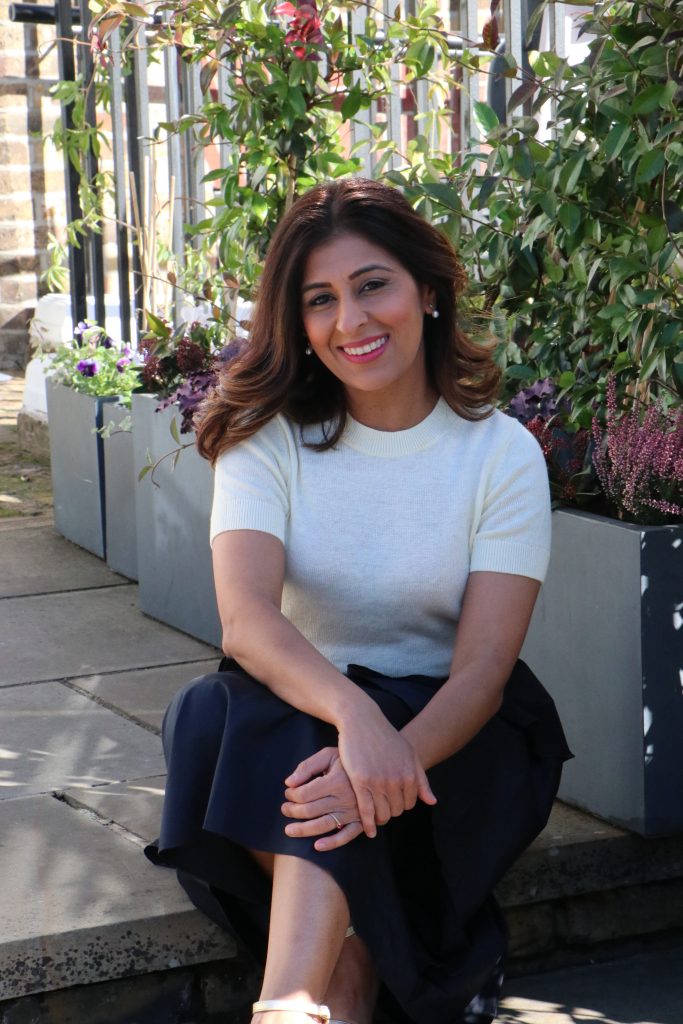 You're an eloquent speaker who radiates confidence, and you are often in the spotlight on BBC World News. Have you always had this confidence, or is this something that you've had to work on throughout your career?
No matter my internal anxiety, I've long had a tendency to thrust myself into the spotlight, may that be as a nine-year-old taking the lead in the school play or as a head girl in high school.
But everyone battles their own demons. I'd be lying if I say imposter syndrome hasn't crept up on me. At the end of the day, I'm the girl from the rough and tough state high school, the daughter of 1970s immigrants now presenting shows like Woman's Hour. Sometimes I've had to pinch myself. These days, I'm quick to remind myself I'm there because of my own hard work.
I've often battled with a stammer too – ironic for a broadcaster. I have good days and bad. I've learnt to manage it and identify triggers, namely mental and physical fatigue. I'm now starting to work with stammering organisations for young people to help them understand and work with their stammer better. It took me years.
It is challenging to make a mark in the media industry. What are some of the barriers you have faced on your journey to success?
Media is a hugely competitive field, and being in front of the camera or the radio mic at the BBC is fierce. It is easy to feel quickly replaceable.
Unfortunately, returning from maternity wasn't smooth for me. I found myself having to climb the on-air ladder again. Editors who had supported me had moved on, and departments had restructured. I had to prove myself time and time again. I sought out mentors from the industry who are on hand for advice and moral support to this day – broadcaster Jane Garvey And Fiona Campbell who heads up BBC 3.
I've been knocked down many times and even told by some that I'd not make it as an on-air presenter. Having a champion helps, but if you don't have one, it's time to champion yourself.
Ethnic minority employees are still under-represented in the media industry, and there are now many companies creating job opportunities specifically for BAME. What improvements can the media industry make to increase representation?
My concern with BAME specific schemes is that they do not stop some people from suggesting that a candidate has got a job because of the colour of their skin. This can work against the talented people who have worked hard to get their posts. There's also a risk of these schemes being increasingly tokenistic, or the same BAME broadcasters being used, time and time again. This worries me.
I see improvement with on-screen representation, but the bigger gap is at management and editorship levels. The higher up the off-screen ladder you climb, the fewer BAME colleagues you see. I'd like to see more efforts by organisations to change this. Long term change can only come when BAME colleagues are involved in key decision-making processes at the top.
As well as a successful journalist, you are also a mother of two. How did your work lifestyle change after motherhood?
First of all, I will always be a mother of three, even though my first-born daughter has passed away. I have since been blessed with my son and second daughter. I had three children in three years, and after their births, I made the decision to go part-time. Having lost Ellora, I didn't want to lose out on a minute of time with my children. I wanted to be at the school gates, at every school play and around during school holidays. I decided to slash my hours as a staff journalist at the BBC and seek out extra freelance work on the weekends to plug the gaps. The move came with risks – will I get enough work to fill the gap? But it felt like a risk worth taking.
Working weekends and a 24-hour shift pattern has meant a lot of discipline on my part. I have to ensure I sleep in good time, and I spend the hours before absorbing as much news as I can.
My daughter especially loves the work I do, and she encourages me to keep at it. There have been days when I've not fancied the early morning start or when I've felt so burnt out – I've told her I wanted to stop working to have some time to be with her. She's insisted that won't be happening because she knows at the end of the day, I love my job. She's right.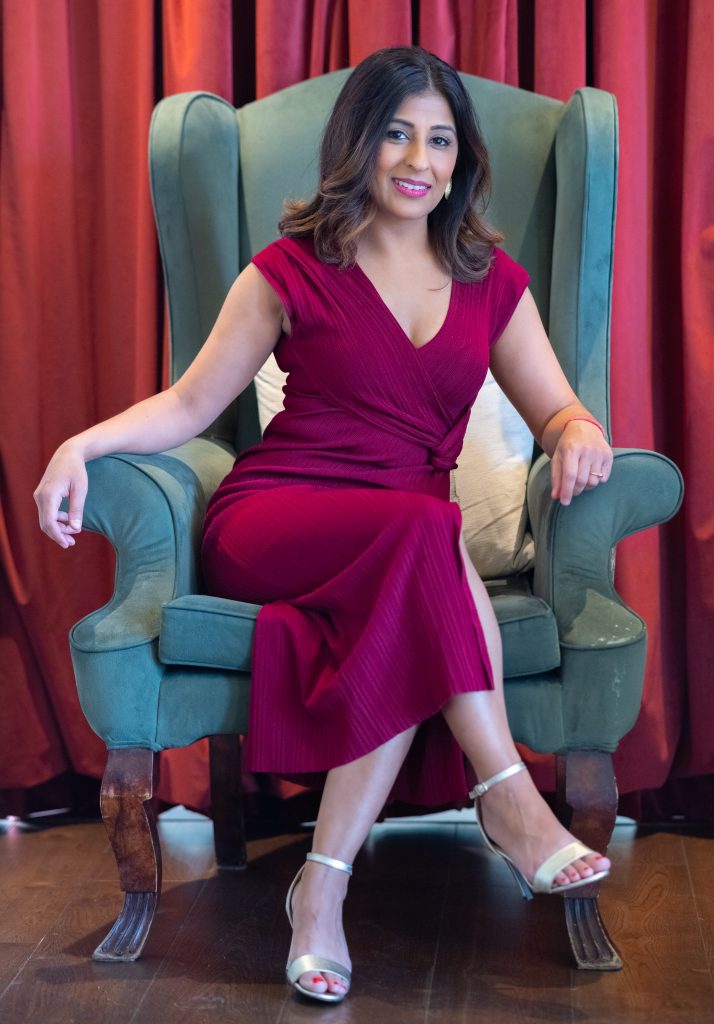 Losing a child is often surrounded by silence, and this leaves parents in a challenging situation when it comes to sharing news about their pregnancy and infant loss. Losing a baby at any stage during or after pregnancy is undoubtedly devastating. Due to medical negligence, were you left with conflicting emotions of pain and anger? What advice would you give to mothers who are struggling to cope with grief after losing a baby?
The only advice I can give is that there is no right or wrong way to grieve for a child. This isn't something you get over. Instead, it is something that changes your core and your very being. You will never be the same person again, and you have to get to know the new person that you have become. It takes time to accept that. You can read endless books on grief, but your journey is unique to you. Have fortitude and trust that the dark clouds will pass.
When Ellora died as a result of medical negligence, I wondered how on earth I'd be able to carry on with the weight of the anger. Somehow, I did. The anger is there but it is quiet. The triggers are there but they are quick to pass. The sadness is there but you learn to value what you have, more than you ever could have before.
When you 'undress' the journalist costume, what does your life become? How do you spend your free time and unwind?
Running around after my little kids takes up so much of my free time, the usual cooking, cleaning and feeding! I also co-chair their school's diversity committee, which looks at how the school can be exemplary when it comes to educating and celebrating diverse racial and cultural identities.
I'm reconnecting with my childhood hobbies– namely playing instruments and swimming. My daughter is learning the piano now – I'm enjoying relearning my own music through her.
I've fallen in love with gardening too. I'm an utter novice, but my mum gives me great tips, and I'm learning as I go. Digging out the weeds, seeing a flower bloom when I thought its season was over, or a plant coming back to life gives me a joy I never knew existed.
What are three pieces of advice you would give to someone trying to get their foot into the door of the journalism and media world?
Pitch, pitch, pitch – for every 20 pitches one may or may not get in. Even the most experienced of us have to go through dozens of pitches to finally get accepted.
You don't need a journalism degree to get into journalism. The best experience is writing and reading more and engaging with the news. Often a specialism like science or languages can hold you in better stead.
Have a thirst to know what is happening in the world each morning and read a diverse range of sources.
Finally, what does female empowerment mean to you?
On a structural level, women being vocal, equal and representative in all domains of life – that journey is long.
On a personal level, being comfortable in your skin, enjoying your own company and recognising we are stronger and braver than we think.
Did you enjoy this article and find it helpful? Why not share it with your social media network below?