Galya Ivanova: Awakening Authenticity—A Journey to Holistic Wellness
---
This article contains an interview with Galya Ivanova, a Chopra Whole Health Teacher. Her extensive educational background and multicultural experiences contribute to her guidance for clients seeking holistic wellness. She incorporates elements from various disciplines, including Ayurveda, Family Constellations, and Human Design, all influenced by her legal practice.
Maintaining balance and compliance is central to her approach for personal well-being. Additionally, her daily routine greatly aids her in establishing connections with her clients. Her mission encompasses making a global impact and supporting the awakening of the Authentic Self in people worldwide. This article delves into her unique approach, methods, and her vision for the future.
---
You have a diverse educational background, including a Master of Laws and a Master of Tourism Management. How have these two fields shaped your approach to holistic wellness and your work as a Chopra Whole Health Teacher?
During my legal studies, I realized the connections between human psychology and societal laws, which are based on natural laws. I understood the importance of order, balance, and compliance for a healthy society.
The same principles apply to personal well-being. In my legal career, I observed how individuals' inner balance impacted their decision-making and success. Whether in real estate transactions or managing teams, inner peace and balance often led to positive outcomes. This experience taught me that pursuing balance is essential for success and well-being.
My journey led me to Chopra's programs, which emphasize holistic wellness and balance, incorporating spiritual truths and modern medicine. This approach resonated with me, and I integrated it into my life. As a Chopra Health Teacher, I apply the wisdom I've acquired to help my clients achieve optimal health, success, and happiness.
Whole Health Teachings Sessions contain 7 pillars:
Your work spans various countries, including Bulgaria and Greece. How has exposure to different cultures influenced your methods and your interactions with clients?
My work across different countries, including Bulgaria and Greece, has enriched my understanding of diverse cultures and their influence on well-being. The global events of recent years have reshaped our world, promoting unity and communication in the virtual space. As I work with clients from various countries, I've found that while cultural backgrounds differ, the core needs and desires of people remain similar. I connect with clients on an individual level, focusing on their unique experiences and goals. By adapting the principles of Ayurveda and holistic wellness to their specific needs and locations, I help them find satisfaction and balance in their lives. While the cultural context may change, the universal principles of well-being apply to all, fostering deep connections in the online space.
As a Chopra Certified Ayurvedic Lifestyle Instructor, can you share a specific success story where Ayurveda played a pivotal role in improving a client's well-being?
Ayurveda has played a pivotal role in improving clients' well-being. One success story involves Steve, a real estate attorney in New York City. Steve was looking to manage stress, improve his breathing, detoxify his body, and enhance his digestion and nutrition.
After introducing him to Ayurvedic practices and meditation, Steve reported significant improvements within three weeks. He was eager to continue these practices, and his success demonstrates the importance of expert knowledge, client goals, and personal commitment in achieving well-being.
This story underscores the effectiveness of Ayurveda in promoting holistic health.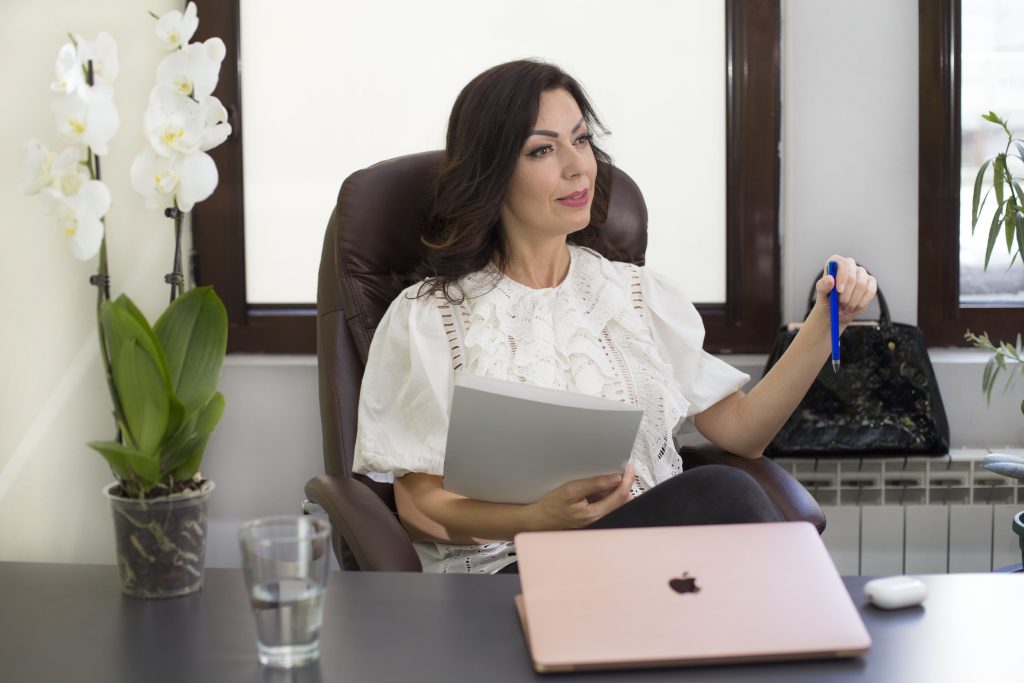 Family Constellations is a unique psychological method you work with. Can you describe a particularly challenging constellation and how you helped resolve it for a client?
Family Constellations is a unique psychological method I employ in my practice. The method involves participants intuitively representing various roles and facilitates healing by experiencing emotions and dynamics. While every constellation presents its challenges, some may become too tense or reach their energetic limits. In such cases, I may decide to stop the process.
One memorable constellation involved a woman who initially blamed her husband for the lack of children but ultimately discovered unresolved issues with her father's Alzheimer's disease. These sessions are deeply transformative and can uncover hidden aspects of one's life.
Your daily routine is quite comprehensive. How has this consistent practice influenced your ability to connect with clients and guide them toward self-healing and emotional freedom?
My daily routine brings me immense joy and a deep sense of purpose. It has become a natural habit that I've maintained without a day off since 2016. I don't feel obligated to follow it, but I genuinely want to because it has transformed my health, joy, and opportunities in a profound way. It's my way of expanding my life, starting every morning on the right foot.
Regarding the question of getting tired of this routine, I see it as a part of daily life, much like brushing teeth or eating meals. We don't get tired of these routines because they contribute to our well-being, and the same principle applies to my daily practices.
My lifestyle significantly influences my ability to connect with clients and guide them toward self-healing and emotional freedom. Authenticity and truth carry pure energy, and people can sense it. Humans are naturally drawn to what is stable and real, which evokes feelings of joy and attraction.
By calmly living my own life authentically, it influences those around me to do the same. I've observed this effect in my personal life and with my clients. It's the first time I've shared my routine so comprehensively, as it's a crucial part of the healing process for my clients.
When we conclude our meetings, even though they might not always express it, they often feel recharged, joyful, and find more meaning in their life's path. This is immensely satisfying for me, beyond the financial aspects.
Here is a glimpse into my daily routine, which I'm sharing for the first time: In the morning, I start with about an hour and a half to two hours of silence at home. I have warm water with lemon, often with ginger, mint, or coriander. I follow with light stretching, use the restroom, practice pranayama, and meditate. This is followed by hatha yoga and self-reflection. Most days, this routine provides clarity about the next steps in my life.
Afterward, I have breakfast, take a shower, and start my day. Even on travel days, I try to maintain this routine, adjusting only the location and breakfast. Saturdays and Sundays allow for more rest and time by the sea.
Our meals, whether at home or out, are planned two days in advance, as I love delicious, varied, and nutrient-dense food. I walk for at least an hour every day, surrounded by nature.
Occasionally, I enjoy walking near the Acropolis for inspiration. I also include a 20-minute meditation in the afternoon, three times a week while working with clients. This practice is typically done by the sea or in our yard. Since 2008, I've made it a point not to have a TV in the bedroom where I live. Evenings are spent outside or retiring to bed around 10 PM after a shower.
Once a month, I treat myself to a Thai massage. This routine may sound extensive, but it seamlessly integrates into my day and leaves ample time for various activities and social interactions.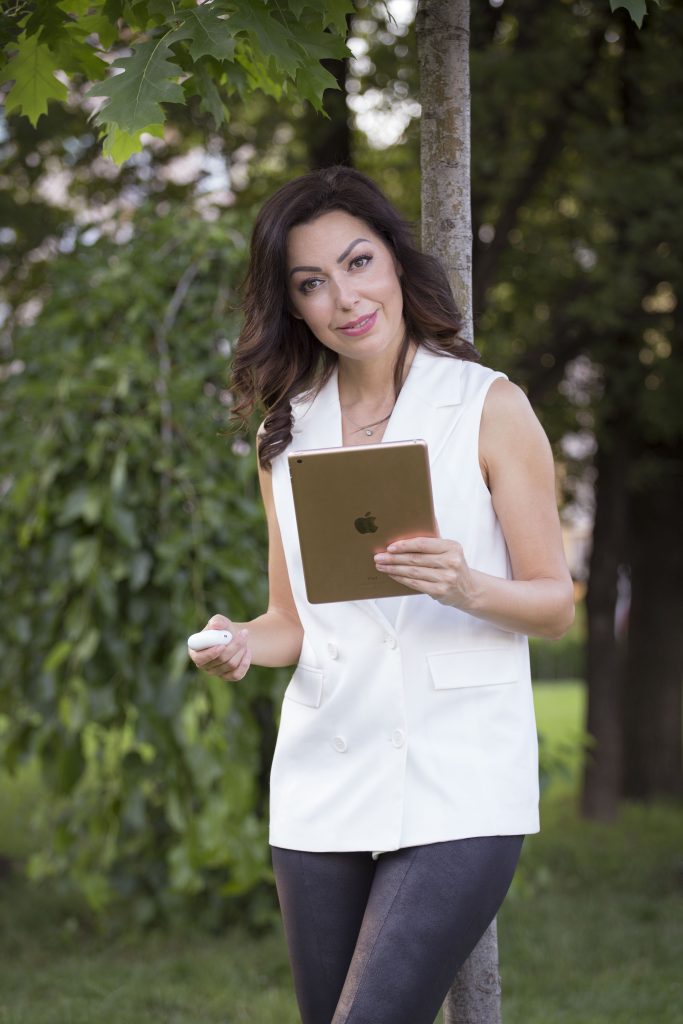 Personal psychoanalytic therapy according to the classical method of Freud is an interesting part of your journey. How has this therapy influenced your approach to helping clients on their paths to self-healing?
My experience with personal psychoanalytic therapy following Freud's classical method greatly influenced my approach to helping clients on their paths to self-healing. It provided me with the skills of presence, trust, and respect, which are crucial for authentic healing.
These skills have become a part of my approach to client interactions, allowing me to guide them towards self-awareness and healing. Personal psychoanalytic therapy empowered me to understand the human psyche and emotions on a deeper level, enabling me to support clients effectively in their self-healing journeys.
Can you explain the role of Human Design in your work, and how it complements the other modalities you employ in your practice?
Human Design has become an integral part of my practice, complementing other modalities. It offers a structured approach for individuals seeking concrete solutions and spiritual growth. Human Design teaches individuals to recognize their unique nature, providing insight into their personality and how to create a life that aligns with their authenticity.
It complements Ayurveda's ancient wisdom, which helps individuals distinguish their essence from conditioned thinking, fostering self-awareness and mindful living.
Family Constellations, on the other hand, represents life through intuitive movements of the Spirit, promoting deep healing. These three modalities work together to help clients embrace their Authentic Self and lead healthier, happier, and more successful lives.
Your dedication to the well-being of women and men is evident. How do you plan to make a global impact and expand the reach of your knowledge and services?
My Mission Statement:
"To empower collective awareness expansion and promote whole health and well-being by reconnecting with our Authenticity. I provide tools, guidance, and a diverse community, drawing from wisdom traditions and modern science for mind, body, and spirit."
I believe that a global impact is always possible by utilizing comprehensive tools that positively influence overall health and well-being.
By engaging in a vibrant and diverse community, serving both men and women worldwide, we can help individuals choose the path of rediscovering their own Authenticity, decrease suffering, and embrace joy. My personal routine and life experience, as described above, contribute to the effectiveness of my approach in benefiting clients.
Current projects in progress:
In addition to my upcoming website, I am writing a book that will be published in a few months. I am also planning two retreats with unique and intriguing programs in the Cyclades islands next spring and in the first week of October next year. Furthermore, I am accepting commitments to write articles on topics such as Emotions Freedom, Nutrition, Sleep, Authentic Self exploration, Awareness beyond, Family dynamics, Maturity & Freedom, and Sexuality as a Life force.
I am delighted to join and offer my services to the well-being of women and men worldwide.
Finally, could you please share your vision for the future? How do you see your work evolving and contributing to the well-being of people around the world?
My Vision Statement:
"Through providing tools, guidance, and a diverse community, GalyaWell aims to support the awakening of the Authentic Self in a critical mass of people worldwide. We encourage the prevention of conditioned thinking from childhood through engagement in educational environments, creating a healthier, more joyful future and overall well-being."
Once again, my work with clients has a singular purpose: to help them start living their Authentic Self and experience a healthier, happier, and more fulfilling life. The ultimate result should be a significant expansion of collective awareness and the presence of pure joy in the world's future.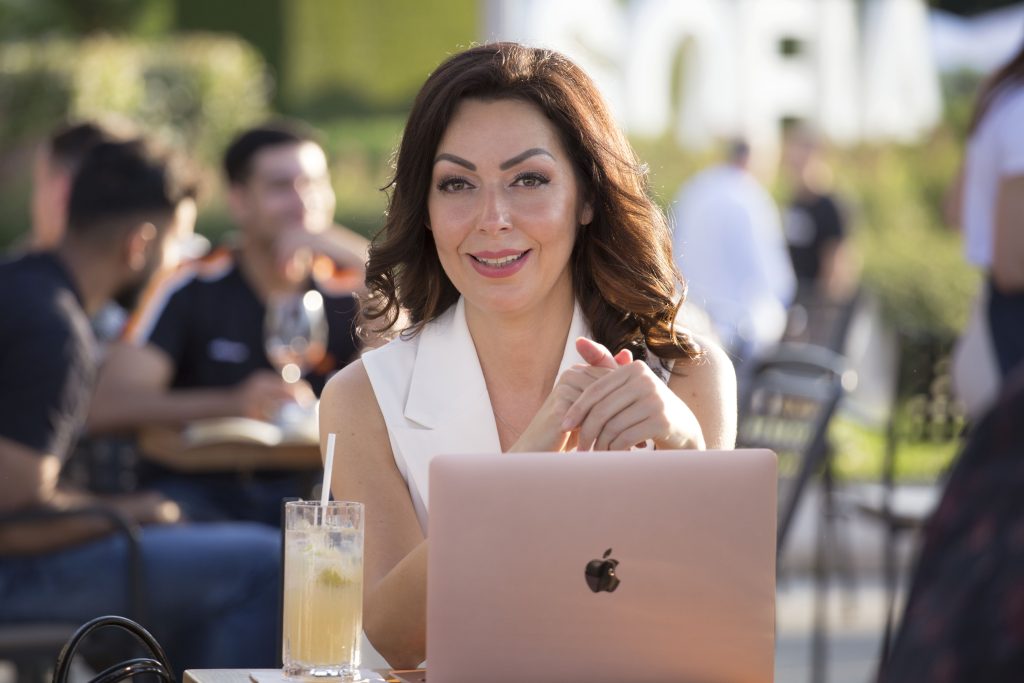 Did you enjoy this article and find it helpful? Why not share it with your social media network below?