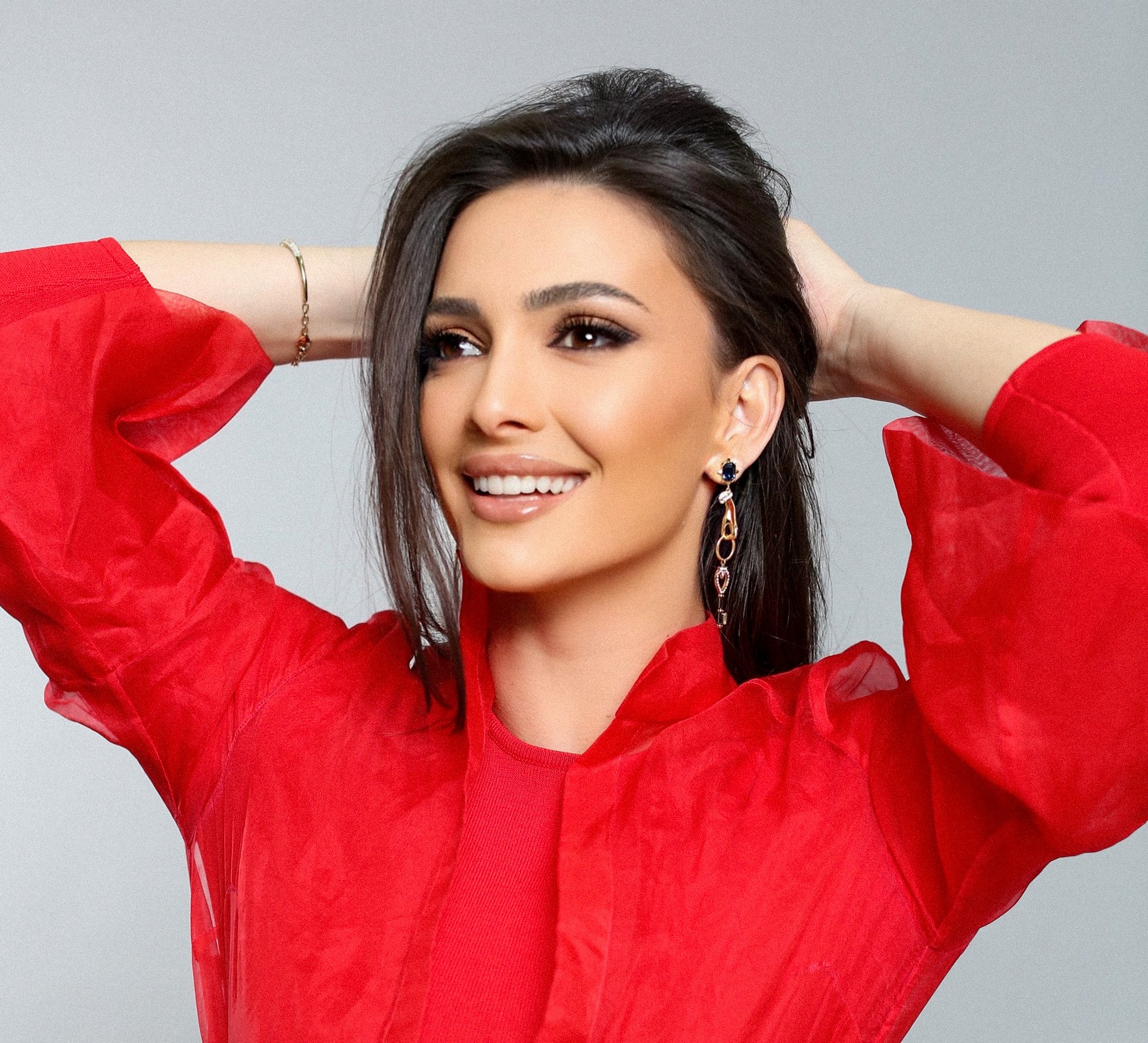 Zigrida Sulaj Berhomi – The Artmaker
'Artist' is a big word that Zigrida seems to represent so well and one that she carries with a certain dignity. With her free spirit as an artist,but with her feet firmly on the ground, she comes to this interview to tell us about her beginnings and her professional background that have made her into a respected artist. Speaking about the projects that have captured her heart, Zigrida underlines the "Casual" project as a 'cause' more than just art, which has a lot to do with charity. As with many other artists she has often thought about living abroad, but it seems that she couldn't survive without Albania which is both her inspiration and her heart. When away from her daily work commitments she enjoys her freedom by spending time focused on every single detail of the day.
Zigrida, how  did you start your career in art? When did you first recognise this talent of yours?
My journey into art has not been accidental. From an early age I participated and performed in lots of competitions in various Literary-Artistic concerts between schools. I have also been part of the "Children's Cultural Center" programme where I have been awarded prizes in several art disciplines. Over the years, it started to became clearer what my strongest points were. After competing in the "Lyceum of Arts" I started to focus on scenography and costume design. My night studies at the "Faculty of Performing Arts" also continued in the same specialties with painting, scenography and costume design – all of which intertwine quite well with each other. In this way I get a much broader perspective in the field of art.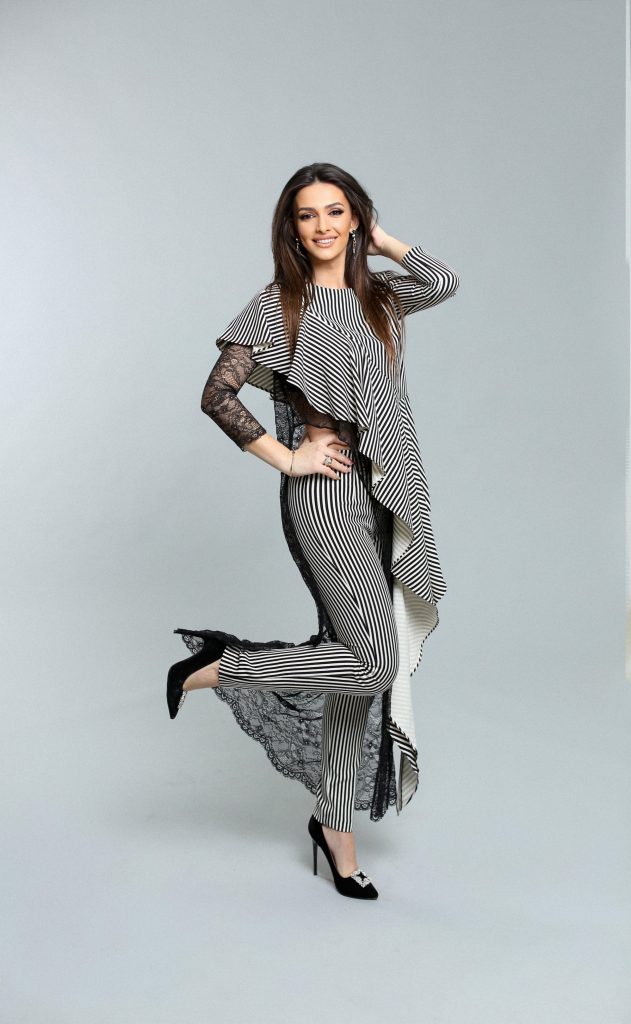 How do you see Albanian art today? What does it suffer from and what is it missing?
Today, I view Albanian art with optimism, based on the great willingness and participation of the artists after they were introduced to the "Casual" project. We have very talented young people, and the opportunities are more numerous nowadays where you can start with small things that can then lead to bigger things. Regarding what is missing, I can't define precisely, but what I can say is that we have to embrace the present and support contemporary art. We must not stop the work of our talented youth!
You have performed and taken part in some big scenes in your long career. Can you tell us about the feelings you get from them?
My artistic background is slightly different but I can certainly mention some of my experiences as a moderator in recital concerts, classical concerts and shows including:
Concert hall – "Pjetër Dungu"
The theatre – "Aleksandër Moisiu"
"Children's Cultural Centre"
The Hall – "Black Box"
Big Hall of Concerts – "Cesk Zadeja UART"
Small Hall of Concerts at "UART" and many others.
These events create many emotions and feelings but they are incomparable to what my practice offers me today regarding teaching, painting and creating.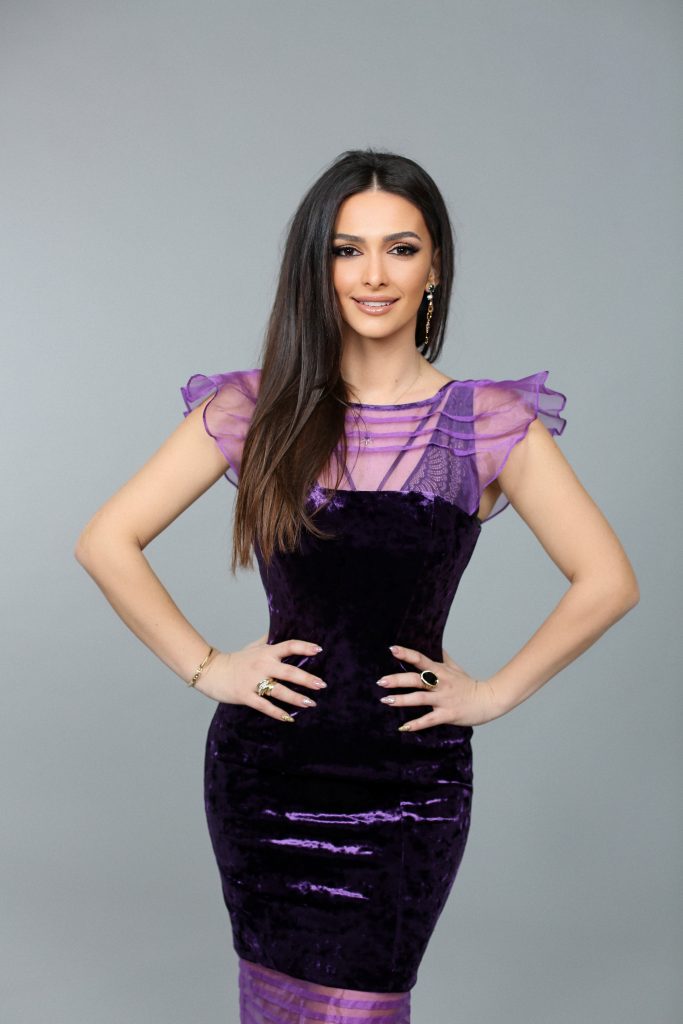 I should also mention many smaller experiences that have left significant traces in my artistic life as an actress, protagonist, scenographer or costume designer. For example, in the roles of an actress in the film "East West East" by Director Gjergj Xhuvani and "Mother" by Marubi, "The Dancer" by Marubi, "The Train" by Marubi all under the direction of the Director Kujtim Casku. For me, thebigger scenes of my life are the ones that connect me to my roots. As I said before, my artistic background has many way of touching these types of scenes.
Which achievements are you most proud of?
"Casual", was a very expensive project for me. I am proud of this because it represents a real goal and it shows the most beautiful and sensitive side of artists. So we do not see only the individuality that characterises us by our work, but something much larger, more beautiful and also a challenging dimension at the same time. We are talking about both charity and humanism.
Have you ever thought about yourself in another profession? What else do you think you could do well?
The investment time given to art or, in other words, the time that it takes to get a solid background in art, sometimes limits your thoughts but in a good way – because all your focus is on composition, ideas and things like that. If I hadn't become an actress I might well have become a doctor.
Sometimes art is not fully valued in our country. Have you ever considered leaving Albania?
To be honest I have thought about it many times and I believe this is the dilemma of many other artists too.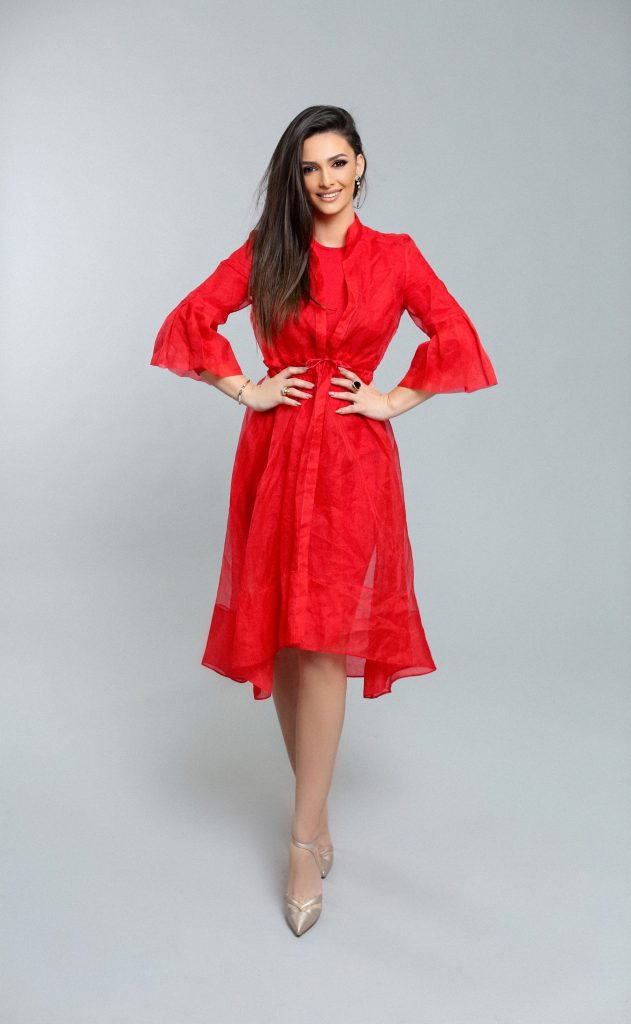 Do you have idols that you have admired on your journey?
Yes, I have many examples from my journey, starting with my mother Mrs. Plaku, a business woman with around 20-24 years experience in business. She is an example and an  inspiration, not only for me but also for the young generation and many people who have been fortunate enough to know her. I must also mention the choreographer, Arian Plaku and the Director and Actor Enver Plaku, who have alsobeen very good exampleson my artistic journey. I must also list many other people that have contributed to the roots of my background – as Zigrid and as an Artist: Prof. Nikolet Vasia (Painter), Prof. Gavril Priftuli (Sculptor), Prof.Luan Berhami (Sculptor).  Prof. Agim Zajmi (Scenographer, costume designer, painter) .These are all wonderful artists and human beings who have fulfilled me in spirit. 
In your opinion, are the best artists women or men?
That is a very intriguing question and you have got me thinking. As far as I have seen or experienced I cannot define any particular divisions between women or men as to whether they are more or less successful in art – but what I can say with full conviction is that we have very good examples of both men and women here in Albania and around the world. I would like to see artists of different genders and disciplines to give priority to- and for it to become a tradition – to giving more focus to charitable projects as much as possible. I must mention "Casual" at this point because it is now prepared to enter into other fields of expression and to present different artistic typologies – so that we are not just talking about exhibitions. Coming back to the original question though, I have a huge desire to turn the scales towards the'woman' side so that we all see more and better things in future.
Who is Zigrida when away from work? Do you have other passions and hobbies?
In my free time I am simply a sporty and very family oriented person. I like to spend my free time enjoying every single moment.
Did you enjoy this article and find it helpful? Why not share it with your social media network below?