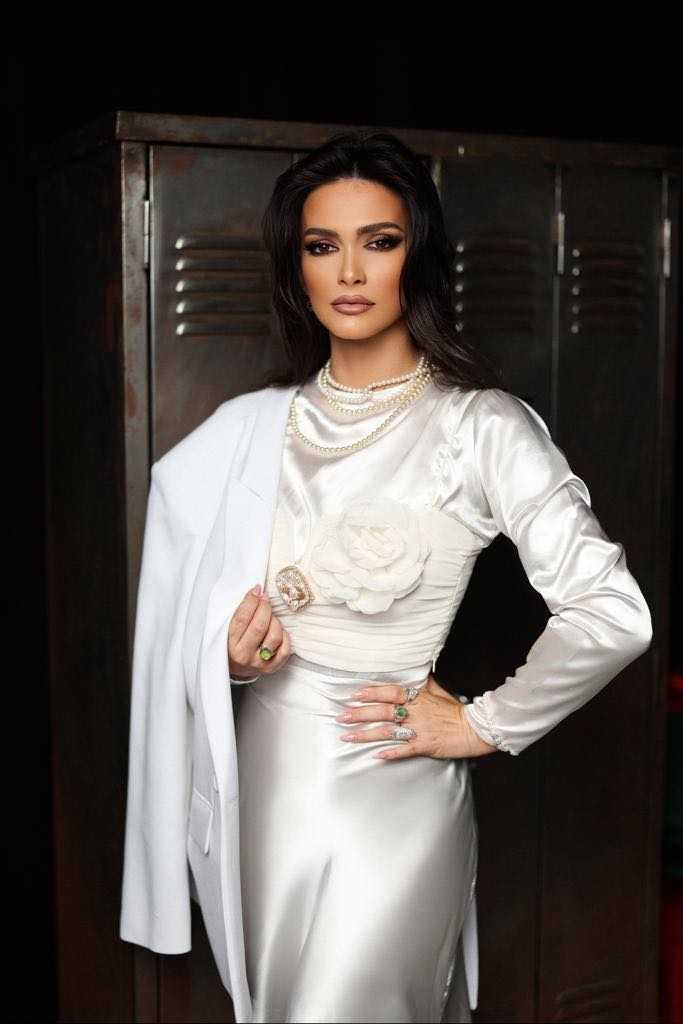 Zigrida Berhomi: The Three-Dimensional Artist
---
It is impossible to describe an artist without delving into the essence of the complexity they serve. It is impossible to encapsulate them in an interview, as their world often transcends the lines. Such is precisely Zigrida Berhomi, the multifunctional woman whose core lies in art. Zigrida has transformed art into a way of life, bringing it to the forefront of human experience, work, and every touchable detail. In her narration for Global Woman, Zigrida unveils her involvement in some of Europe's most prestigious runways. Let's discover together the woman for whom art is an undeniable presence even in the most ordinary moments…
---
Zigrida, as an educator, what is your mission?
Under the responsibility of holding this position with conviction, I assert that it is an endless mission of dedication, work, and discipline. Above all, it involves recognising talent and nurturing what needs to be cared for and cultivated in the younger generations. Inspiration can be found in small things. However, artistic education that is transmitted and developed across generations requires significant preparation with standards and levels.
How do you view the young generation of artists, both promising and motivating?
In the younger generations, I see potential. I want to emphasize that we often have many talented individuals (though they lack motivation). We have a generation that is well-informed about innovations and possesses a desire to excel (yet lacks the means to actualize many of the artistic forms that the times challenge them to create, but not to realise…). This is where the role of being their educator becomes even more valuable, as you have the privilege to create an environment for them to work together and fearlessly pursue their projects, no matter how minimalist, but brimming with passion and love for art. Personally, I believe strongly that the innovations and everything offered by the younger generations will be embraced warmly, and we will have examples at international levels. I will always be there to support and facilitate their artistic creativity.
How challenging is it today to express art in Albania?
In Albania, just like in any other place in the world, the challenges in art are of high magnitude. These include competition, lifestyle choices, education, or the lack thereof, competitions, and the absence of certain cultural categories, but not all. Today, with confidence, I can say that our small Albania is a land of opportunities. We have become a land of great opportunities, and fortunately, I can say at the right time. The recent years clearly show the dedication that has been invested throughout Albania in art, culture, and sports. We have felt the presence of a state that will function, and function well, even. This motivates us. Loving and contributing to Tirana and art enthusiasts, as our art is a piece of our soul.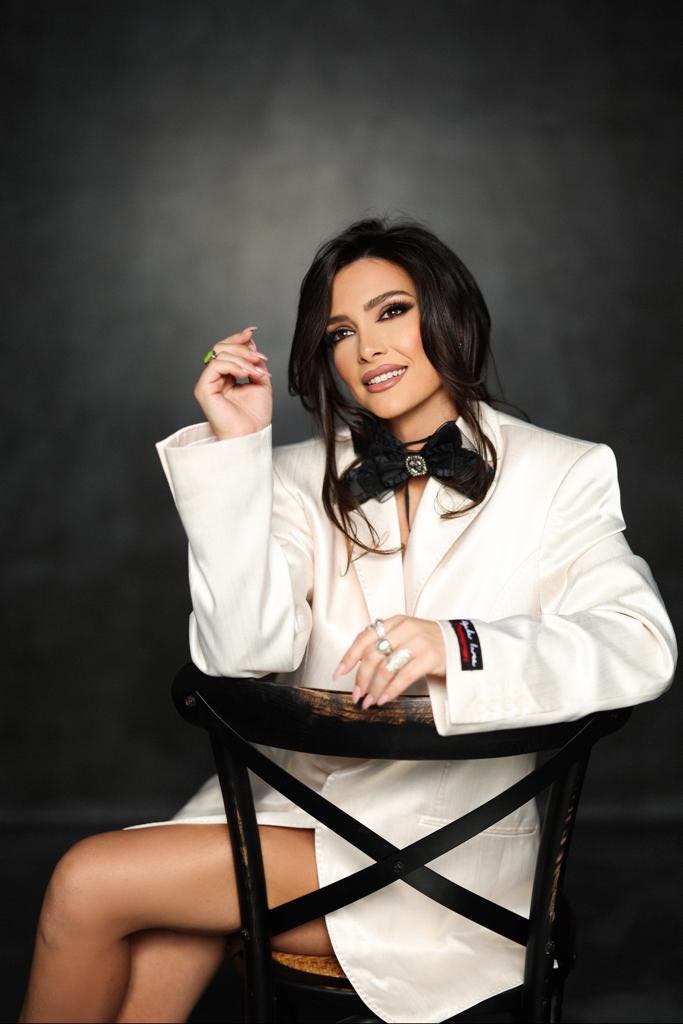 Which project are you most proud of?
I won't be able to answer this question as I am very demanding of myself. I believe that there is always room for improvement. Any project, whether within or outside the country, be it contests or presentations, if they are artistic projects created or curated by me, I sit down and analyse them, concluding that there is room for improvement.
Your participation in Milan Fashion Week, how was this experience for you?
Milan Fashion Week 2023, another scene, a fashion runway. This isn't the first time, I can confidently say. But it is a confirmation of tireless work, a passion that will never cease. It was also acknowledged with an award by critics in April in Ischia.
How do you feel about international reviews?
Another question that poses a challenge to answer, but I can say that reviews position you. Those who tell you that you can't do it, or that you can't succeed, have acknowledged you. Those who hinder your progress, appreciate you. I prefer to answer this way, acknowledging my inquisitive nature. Regardless of the international recognition with awards, Zigi would say: There is always room for improvement.
Tell us about your participation in international beauty competitions, what role do you play?
With an enriched CV, I've been given the opportunity to position myself as a jury evaluator or jury president. I've been fortunate that these experiences have taken me beyond the country's borders, to various beauty/modeling/fashion/art competitions. All of these roles contribute to my mission, being close to young artists, selecting them, and greatly supporting their artistic future.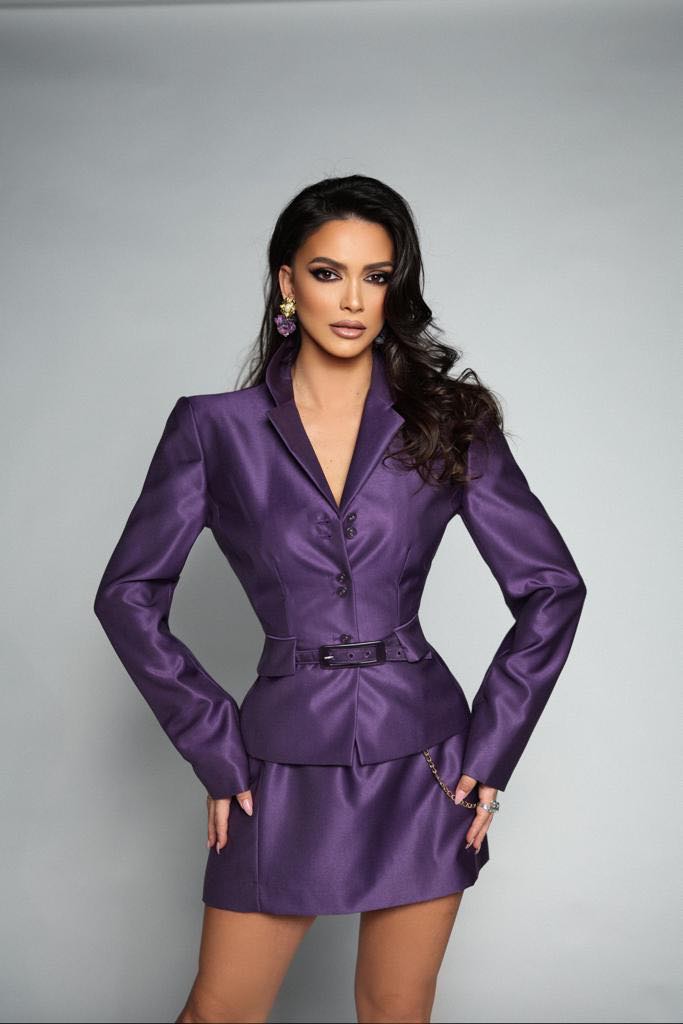 What does Zigrida find most fulfilling in all these projects?
The sun, the moon, the stars, rain, wind, and many other factors are components that create, sustain, and make a world functional. Zigrida has the same components. Nature is the inspiration (the strength of my family, my daughter), let's not forget. And of course, being a global woman!
What motivates you?
Motivation? Is there a reason why we breathe? Same here, I live, create, breathe, to leave an artistic mark, to be an example for anyone who has even a glimmer of hope (not to lose it), but can achieve it.
As a successful woman like yourself, what's missing to fulfil your success canvas?
Fulfilment is a big and complex word. I feel accomplished enough, fulfilled, and I am thankful to God for everything. But perspectives vary. Dynamics change, life surprises, situations complicate. So, we need to be careful about the people we love and who surround us. Regarding the artistic side, it will be difficult to draw conclusions. Can we stop water from flowing? Or rain from falling? Can we stop the moon or the sun from rising or setting? No!
Did you enjoy this article and find it helpful? Why not share it with your social media network below?