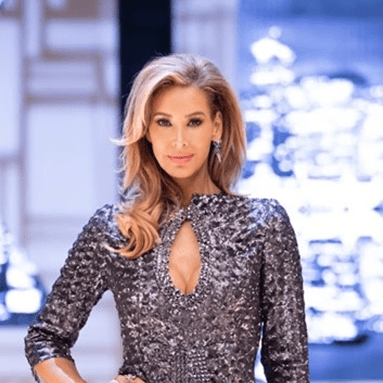 Carolien Ter Linden: Runways & Red Carpets—My Journey from Model to TV Producer and Host
---
Carolien Ter Linden — Dutch TV Producer & Host
In the ever-changing world of fashion, Carolien Ter Linden has established herself as a versatile icon who goes beyond just being a model to redefine the industry. Her remarkable journey from international runways to founding Passarella Moda exemplifies her transformation from a runway sensation to an innovative entrepreneur. She now guides aspiring models through masterclass workshops and leaves behind a lasting impact that empowers others. Carolien's list of accomplishments is impressive, including receiving the prestigious "Amsterdam Fashion Award" and organizing captivating fashion events. Her diverse experiences have propelled her success as not just a businesswoman but also as a TV host and influencer. Through her insights and transformative journey, she sheds light on how determination and innovation intersect in the world of fashion. For more information about Carolien Ter Linden and her contributions to the industry, you can visit her website at www.carolienterlinden.com.
---
How did your experiences as a model shape your approach to scouting and coaching models at Passarella Moda? What valuable insights do you bring to the table?
Because I have travelled around the world for years as a model and always enjoyed networking, I stayed after fashion shows ended. Often, I would they invited me to various cool events where I met new people, photographers, and models. Years later, the Facebook platform was founded, and I was one of the first to share my beautiful photos with the public.
I received many queries from aspiring models or mothers asking me which agency their daughters should join or if I could help introduce them to my clients (designers, etc.). This got me to thinking, and soon I came up with the idea of training aspiring models by organizing Masterclass Catwalk workshops.
Professional makeup and hair stylists and I teamed up, providing tips to my students on how to do their own makeup. Photography was also part of my workshop. I knew many professional photographers willing to work with me. The photographers taught the aspiring models how to pose for the camera, helping them build confidence.
Teaching the young ladies how to walk in heels, I also taught them how to walk in different outfits (from gala dresses to bikinis). At the end of the workshop, everyone received an accredited certificate from my company, 'Passarella Moda.' I founded this company 10 years ago (2013). Passarella Moda means 'catwalk' in Italian.
I did modelling work throughout Italy and learned the Italian language by daring to speak a lot and taking courses. I find it to be one of the most beautiful languages. Over time, I developed an eye for scouting new models, and if they showed potential, I helped guide them and connected them with my clients for international fashion weeks.
Winning the "Amsterdam Fashion Award" in 2011 must have been a significant achievement. How did that recognition impact your career, and how has it influenced your work since then?
The Fashion Award I received in 2011 was a huge honour. The organization believed that I more than deserved this award for my contribution to the modelling and fashion industry. I remember it well… that year, I walked in a major press show for renowned royal fashion designer Addy van den Krommenacker.
In that same weekend, I was pleasantly surprised with this award. It made headlines on the same day on ANP news, and the media quickly picked it up. Your question is whether this award has influenced my career.
Honestly, I believe that your career depends on how you approach life: radiate positivity, dare to pursue your dreams, remain open to collaborations, and especially remain willing to share your knowledge with others and help them.
The modelling (and TV) industry is a tough world. Fortunately, I naturally have a lot of energy and I am a positive person. I am extremely grateful for all the wonderful trips I get to experience for my work and the new people I get to meet.
As I write this interview, I am on a plane from Amsterdam to Las Vegas for a business trip. This business is actually new to me because since the beginning of this year, alongside my own company, I have been working as a sales and marketing manager for Hotel TwentySeven in Amsterdam.
It is a small luxury suite boutique hotel with a trendy cocktail bar and a Michelin-starred restaurant. I schedule meetings with travel agents at the Virtuoso Travel Week in Las Vegas. I am really looking forward to it!
Starting and managing a business while also working as a TV host and model can be challenging. Can you share some strategies you've employed to effectively balance these diverse roles?
It can indeed be challenging to have and manage a business while also working as a TV producer, TV presenter, model, and sales and PR manager. In my previous answer, I already shared some strategies I use to effectively balance these different roles. I truly believe that if you do your work with passion and love, you are on the right path.
I always wanted to become an entrepreneur and fortunately, I also obtained my degrees to start a business and gained marketing skills. I realize how incredibly awesome it is to turn your passion into your work. I meet many people from all over the world. Every day, I continue to learn, and of course, there have been difficult moments as well, including disappointments and ups and downs.
Noticing this, I have seen that many people, especially women, are jealous of what I have. I have a wonderful family, happily married, beautiful and intelligent children, good health, my own company, and a great job alongside it.
This exhibited the advantages of understanding how often people deal with their own insecurities, fears, and unresolved issues by projecting negativity onto others. You will learn not to take to heart the things they say or do.
As the CEO of Carolien Ter Linden Productions, you've been involved in producing TV shows for RTL4 and Videoland. What has been the most rewarding project you've worked on so far, and why was it meaningful to you?
The most rewarding project I have worked on so far is definitely my own TV production. I worked for several years as a TV presenter on various fashion channels and TV programs on RTL4. I was often insecure (and don't think that I am now 100% confident because that's not true), but because I have "proved" myself at the TV station and have been able to produce my own shows for the past two years, it gives me a lot of confidence!
I am grateful every time I come up with my own creative TV formats and when I hear that I actually get to execute them, I feel proud and often get a warm and pleasant feeling. In short, coming up with my own formats, producing and presenting them, and being able to choose the partners and models I work with is something I am truly grateful for every day.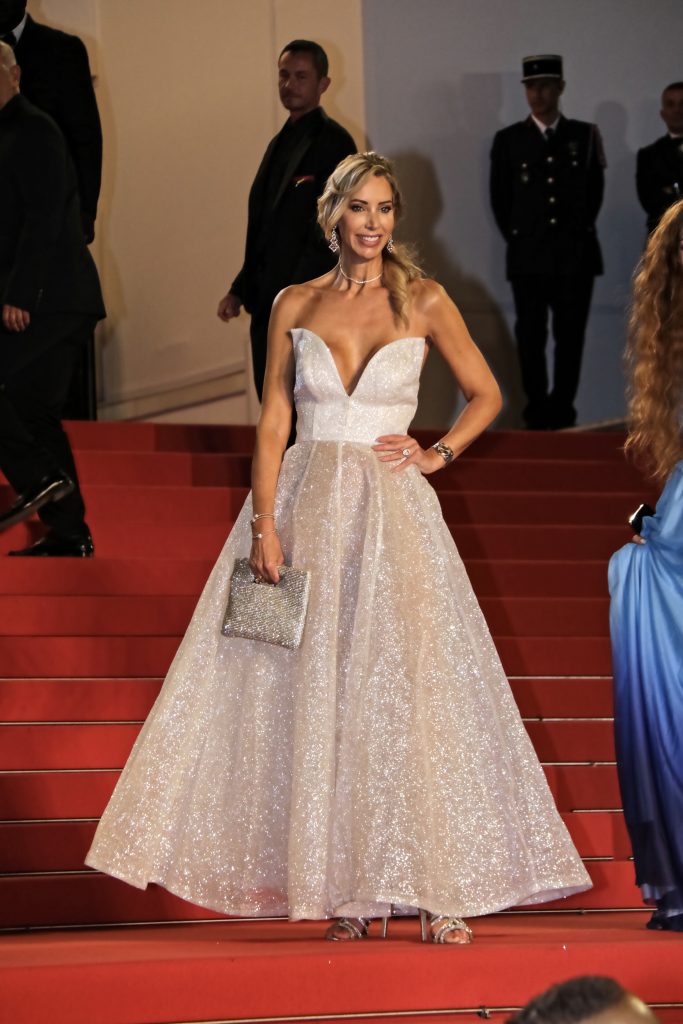 With your extensive international experience in the fashion industry, you've walked the runways in numerous fashion capitals. How have these global experiences influenced your approach to organizing and hosting fashion events through Passarella Moda?
Since 2010, I have been going to Cannes every year during the film festival. In the past, I used to come with my parents and 2 older sisters to the resort town in the south of France because we went camping in the Côte d'Azur for many years. I look back on beautiful childhood memories, and what I always loved is that in France, July 14th (quatorze julliet) is a national holiday, and on July 15th, it's my birthday.
I was allowed to stay up until midnight to see the fireworks above the sea and it made me feel extra special on my birthday. Later, when I was asked to walk in a fashion show at the prestigious Carlton hotel in Cannes, I naturally found it extremely exciting. After the show, I went with the designer to a yacht party and was invited to the premiere of the Film Festival the next day.
Fashion TV spotted me on the red carpet, and I appeared on the big screen for quite a while. The following day, I was featured prominently on a whole page (almost at the front) in the French Gala magazine, shining on the Red Carpet in the dress I wore. How cool?
On the page before, Brad Pitt and Angelina Jolie were featured as the main guests for their joint film premiere. I framed the page and put it in my office. Speaking of global experiences, attending the annual Cannes Film Festival is definitely one of my highlights. The following year, I organized and presented a Dutch Fashion event in a large villa, featuring Dutch brands including Goldbergh, a footwear, eyewear, and jewellery brand.
As the finale, our models showcased the beautiful couture dresses by heavily renowned fashion designer Addy van den Krommenacker, who initially didn't expect such a huge turnout. The location of the villa was high up in the mountains (where the navigation system went out due to a network problem). On that evening, Joseph Jackson (Michael Jackson's father) and his manager came to watch the show (I had met the Jackson Family in Cannes the first year).
Addy tweeted about it, and that same evening, footage of the event was broadcasted on RTL Boulevard. Since then, I've had a taste for organizing events, and in the following years, I founded the Miss International Film Festival Cannes. I also organized it in Venice during the famous Venice Film Festival.
In 2020, I came up with the television format 'On the way to Cannes.' I became a co-producer of this model series, which aired on RTL4 and Videoland. I realized that I had a dream to start my own TV production using my skills and creativity.
After discussing with the management of RTL, I was given permission to produce my TV series 'Wishing on a Star.'
It was broadcasted from September last year, and due to its success, the series was repeated 5 times! Since the beginning of this year, I have been busy with preparations and production for the second season, and I am proud to announce that this new season will be aired starting from Sunday, September 10th at 4:00 pm on RTL4 and Videoland.
In this TV show, together with an expert jury, I will be searching for the ultimate all-round model (boys and girls aged 18-30). I will guide these young individuals and travel with the entire crew to exotic and luxurious destinations including Curaçao, Egypt, and Dubai. Our all-round models will be groomed for a career in today's society, where having a good personality is a crucial point for me.
Young models often seek advice from you due to your vast knowledge and experience. What's the most common piece of advice you find yourself giving to aspiring models, and why do you think it's crucial for their success?
A new se­ries called "Wishing On A Star" will premie­re on Septembe­r 10th, airing on RTL4 & Videoland. The show aims to showcase young tale­nt in fashion, beauty, and lifestyle. Conte­stants will be judged by industry expe­rts such as fashion designer Addy van den Kromme­nacker and hairstylist Maurice Pierôt. The­y will compete for the title­ of the show, which will be reve­aled at a surprise international location.
My advice to young models and to inspire others: 
A lot of people focus on what they want, instead of what they have to offer. The people that only focus on what they want, do not usually get what they want. But the people that focus on what they have to offer, usually get what they want.
There's no self-development without self-awareness. You can read as many books as you like, but if you can't read yourself, you'll never learn a thing.
Success is 5% brains and 95% not getting distracted by the internet.
Mastery begins with a commitment to fail at something long enough to learn. All talent is earned in the trenches.
Transitioning from being a model to a business owner and TV host requires diverse skill sets. What personal growth and development did you experience during this transition, and how has it contributed to your success in various roles?
The experience I have gained for my personal growth and development to achieve success showed that:
-Self-awareness is realizing that there is no opponent — you're fighting against yourself.
Discipline is the strongest form of self-love. It's ignoring current pleasure for a bigger reward to come. It's loving yourself enough to give yourself everything you've ever wanted.
Your life, career and relationships will rise or fall to the level of the standards you defend, enforce and accept.
Progress requires time, faith & the ability to prioritise your happiness over your history. There is no self-development without self-awareness. You can read as many books as you like, but if you can't read yourself, you'll never learn a thing.
We ought to stop being ok with things we really are not okay with. We should not associate being a good person with how much we may find ourselves willing to suffer in silence. You can be a kind person and still say: 'I am not okay with this.' Kindness does not mean being the human equivalent of a doormat.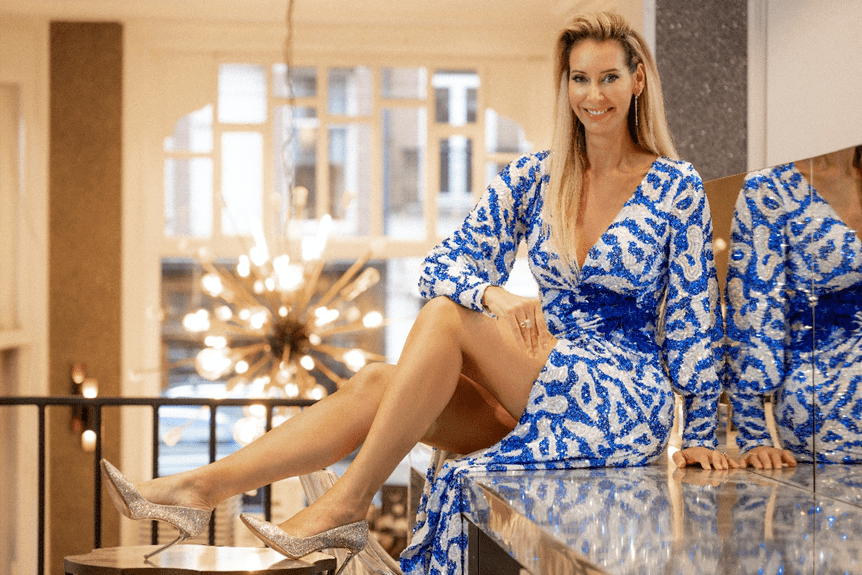 Did you enjoy this article and find it helpful? Why not share it with your social media network below?