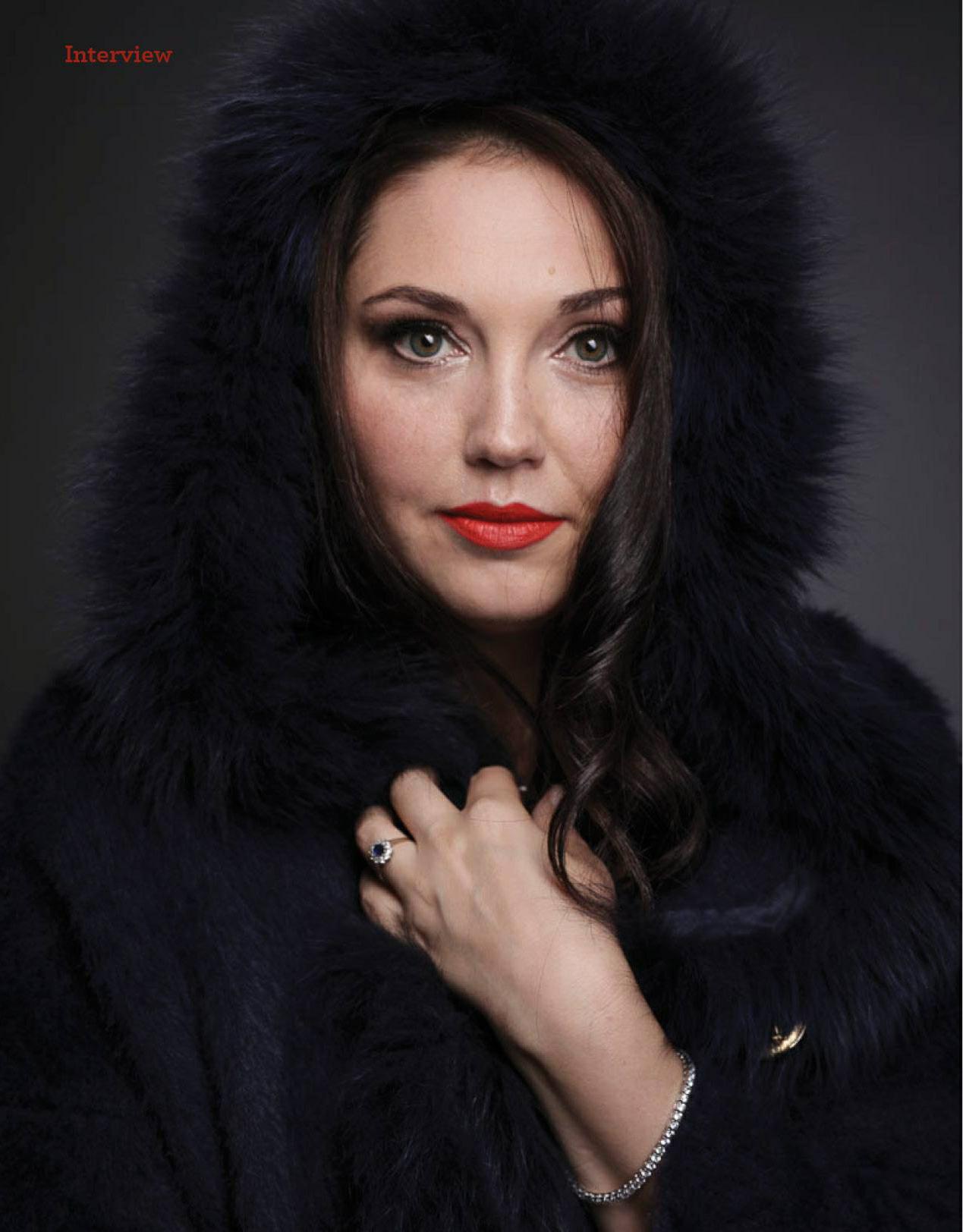 Yulia Stark: Embody your feminine potential for business success
Yulia Stark

Embody your feminine potential for business success
 Yulia Stark is the founder of FAB academy, helping female entrepreneurs both in business and in their personal life. Yulia, has a background in banking and business and took her first risk when she left her "fancy" bank job to set up her own business. Her first business became a victim to the conflict inside of Ukraine during the revolution, where she literally watched her office burn down from a fire. Yulia being thankful for surviving the loss of her business and her life that day, stood up and started again. With great support from the people surrounding her she is today running a successful business and is travelling around the world sharing her story.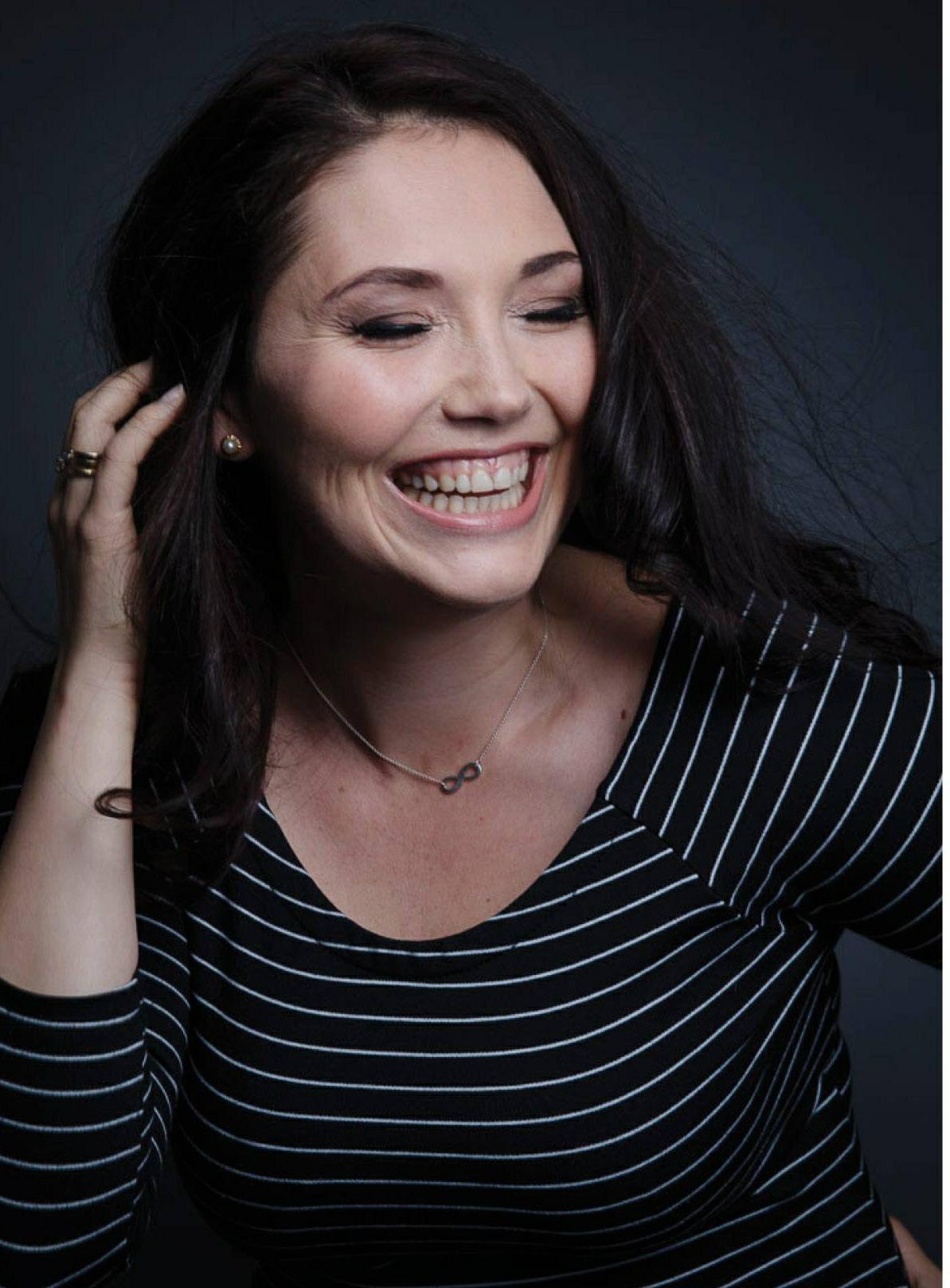 You were only seven years old when you moved from Russia to Belgium, can you tell us more about this time, and how were the first years in the new country?
I moved to a small, most of the time quiet but gorgeous city of Bruges. I understand why they call it the Venice of the north. UNESCO world heritage site. But growing up in beautiful Bruges, was not always easy. As an immigrant, I always felt that I had to extra do my best, to prove myself and be accepted. I remember losing friends because of my foreign background. Or when I met my future husband, I felt not completely accepted into the family and more like an alien at Christmas parties. My ideas where different, they were as big as the town where I was born. Looking back now, I'm not sure if I wasn't accepted, and maybe it was my own perception. But that led to doing extra hard work, and my desire to be the best and stand out. I learned the language quite fast, stopped spending time with people who complained about Belgium and the local mentality. Because it only fed the discontentment and frustration within me.
Coming from another culture and language, how do you think it benefited you growing up, or was it more of a challenge?
I was hungry for success and motivated by ambition. So I surrounded myself with people who saw my big ambition to be a global woman. My biggest fans were my in-laws and my mother. They told me everything is possible, that my background is an asset and I only had to believe in my own possibilities. Those were defining moments in my life. Living home at seventeen, and making my own living was very challenging at times. I had multiple weekend jobs to pay for my studies and books. Luckily for me, the Belgian government granted me a small scholarship, just to get by. I am still so grateful for that but again, no regrets. It made me stronger and independent at a very young age, which helped me later on in my business and relationships.
What made you get into business and finance?
Let me first share why I got into business and what impact it had on my motherhood. Sitting in my fancy office of the private bank, I had this intuition telling me that I could be more. I am more than that what I do right now. I won't settle for less than freedom and fulfilment. And the more attention I gave to that feeling, the stronger my ambition became of starting my own business. But giving up the safety of a fixed income and a company car was scary. That little voice of fear in my head was screaming for attention, asking the question of,   « How am I planning to pay the mortgage next month »?! So, firstly, I found my first consulting client and then surprised my husband with the news of giving up my fancy job at the bank. He was not surprised.
In 2009 I founded my first company, Business Bridge International, with a mission to build business bridges between East and West Europe. The next three years were even more challenging than my integration process. Together with another business partner, we founded a company in Kiev, for helping Belgians do business in Ukraine, different companies from different sectors. Import, export, translations, HR, marketing, sales , you name it. As a startup we did it all. Working 18 hours a day, non-stop, seven days a week isn't healthy for any of us. But when you are a mother of a small child, that beats it all.
The revolution literally destroyed everything we had built in Ukraine. Our office was at Maydan, in the headquarters of the opposition (what are the chances), and when the war started, the building took fire. Taking all our possessions, but most importantly, the lives of young men and women, colleagues and soldiers, who just before our seventh floor took fire, helped us escape the building and hide from the bullets outside.
And there I was, standing safe from bullets and fire, watching it all burn. I realised how lucky I was to still be alive. 
And there I was, standing safe from bullets and fire, watching it all burn. I realised how lucky I was to still be alive. It took a while to get to Brussels. I hugged my three year old son Tristan, my so patient husband Kris, and promised them and myself never to put my work first, and from now on I will protect the work-life balance we all so much need.
Looking back, I've learned a lot. I became good in doing business and sales. We've built a lot, but lost even more and that is an experience which may not be lost or forgotten. I've learned my lessons in a hard way, falling deep. But after three months, I got it all together. I got extra trainings on psychology, public speaking, and bundled my knowledge, skills and passion together into a book called 'Master Your Reality', which helped me create the FAB Academy, where we help women break through. A new, beautiful chapter had began. I learned to live a truly fulfilling life, to rediscover myself again, which can be done no matter what age you are. It is about daring to go deeper into who you truly are and knowing your core values. It helps in finding your mission in life and why you are here.
I realised that my consultancy projects were not so different from working in a bank. I wasn't really free or happy. I was working and missing out on my son's first steps, on travelling and reading books. I missed out on affection and love from my husband. I was always working, thinking, and busy managing the team.
In Ukraine, I also learned the power of femininity. That we women, here in Europe, believe we need to work hard, fight, and prove ourselves to men that we are as good as they are (or even better). We are emancipated women, we can do everything by ourselves, fighting an invisible war of the sexes. And then… years go by, you look in the mirror, and you realise; you've lost yourself as a woman, that you are actually doing it all by yourself , and maybe even better. But as a result you are tired, lonely and asking yourself: « Do I really have to do everything by myself? Does asking for help mean being not capable? Does having emotions running though your mind and body, mean being weak? Does trusting your intuition, mean being not logical, thus not smart? Does hiding your feminine body behind tight suits, is this the answer to being equal to men? And do I really have to choose between my career and my family, because you can't have it all?! ».
And do I really have to choose between my career and my family, because you can't have it all?
All those questions were raised in my mind after the war in Ukraine. But I wanted to have it all, a beautiful happy family and a business based on passion and not on numbers, freedom to travel the world and teach my children the values of being a good person, help others, stand tall and see every challenge as a lesson in life. That we women are not equal (same) to men, but we are equivalent (worthy as each other). We are complementary to each other. And life, business, and relationships would be so much easier if we women would embody our femininity, giving men the space to be men. I felt I had to shift my mind and become a new, more mindful woman, and pass it on to other like-minded people.
Tell us more about the business you are running today, how and why you started FAB Academy?
Well, the challenges we probably all have in the beginning is often fear of not having enough money/clients, focus and a clear value proposition. You don't know how amazing you are (yet) and you don't know what positive impact your product or service has on the society. So looking back, I realise now that we all need to get that crystal clear vision on who you are, what your offer is and how it solves someone's problem. From there, the pricing will get clearer and your growth and strategy can be fine-tuned. Having such an extended international work experience, guided me into business coaching of small business owners. By the end of 2013, FAB academy was founded, with the mission to help women worldwide grow their business and improve their lifestyle. Quite fast, I discovered that our success lies in the unique, practical, fun, no-nonsense approach. Where business tools are combined to mindfulness techniques. Where we give women the tools to rediscover their feminine essence and become successful because of that. As women, we often forget how amazing we are, taking care of everybody else but ourselves. We forget that femininity is our strength, not our weakness.
That's why FAB academy has three main pillars: Personal development, where you rediscover who you truly are; What your (business) mission in life can be, and we make a plan together to reach it. Femininity is all about slowing down for a moment. Feel. Connect. See the beauty of who you are as a woman. Reconnect to your sensuality. Know you are amazing, with the external confirmations. And you will radiate that what you feel. Business development is all about modern marketing techniques that actually work and is about selling from the heart. Connecting from your heart to your prospect and filling in his/her needs. It's a results-orientated, compassionate programme, where women feel safe and supported by the FAB-community. The red line through the academy is Femininity. I truly believe, the more you embody your feminine potential, the more successful your business will be. In short: Pace- Feel- Act.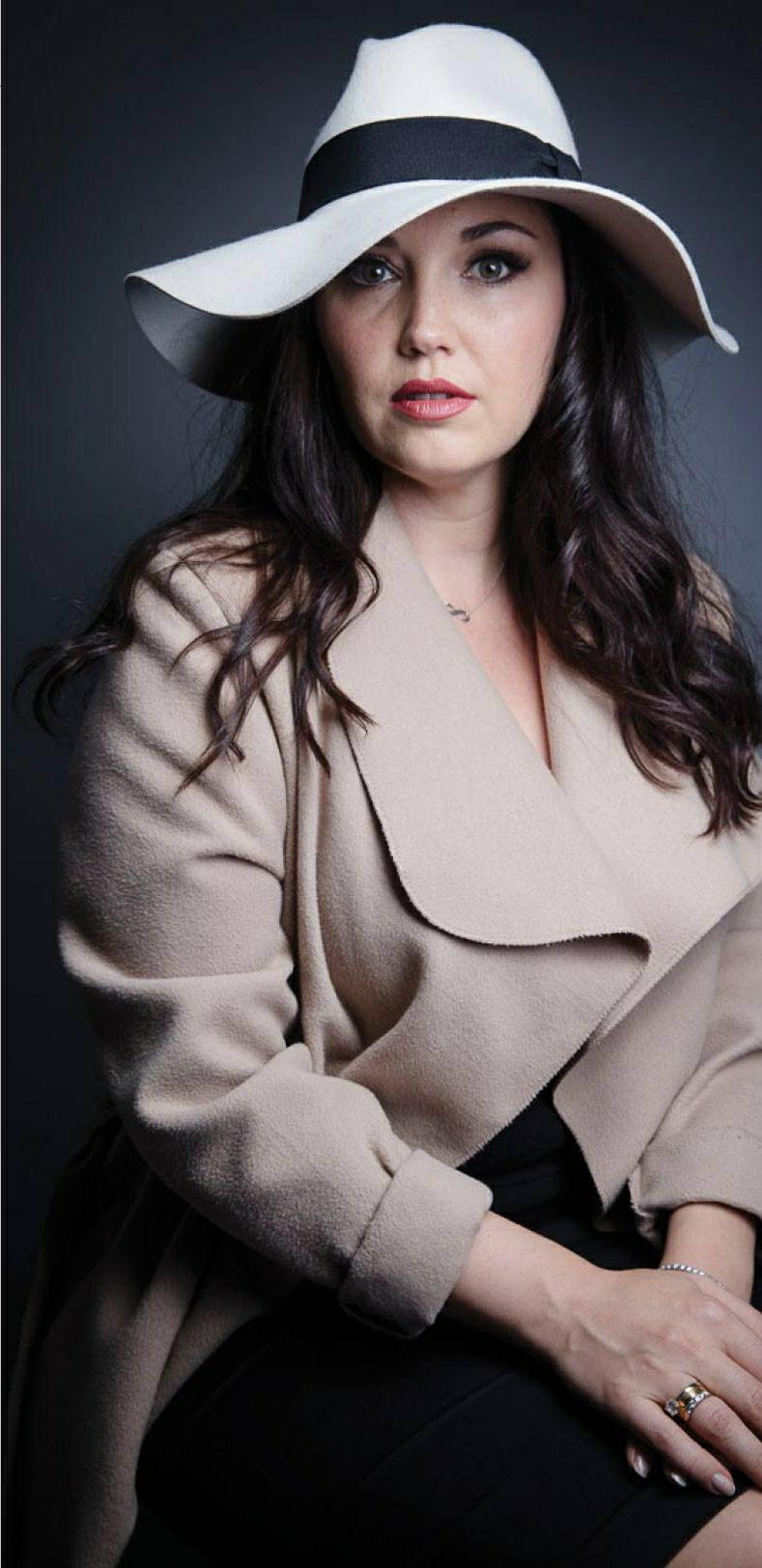 What was the biggest challenge you faced when you started your own business?By trial and error I suppose. Let me summarise the biggest challenges I experienced:
Self doubt: I knew I was meant to change people's lives and I knew my life experience was needed to help others avoid those mistakes. I truly felt I could make a difference. But… that little voice inside my head kept on whispering "Who do you think you are?" a voice that made me doubt my value, and my mission.
So I had to surround myself with coaches, mentors and inspirational people to overcome that fear of failure, fear of not being good enough. By the time I had a few happy customers, the "lizard brain" as we call it now, had quietened, and self-confidence rose with the little successes I had achieved.
It's important for us women to learn the great sales skills, and not cross your own lines in ethics. I have a background in sales as a private banker, but that was not the way I wanted to do business. By that I mean hard selling, not for me and not for my ideal customer (FAB).
So I had to grow in my sales techniques, where I discovered it's all about psychology. And now my strategy is open, authentic, from the helping-mindset . I don't sell my services to anybody. I choose my perfect FAB, as they choose me. I listen carefully between the lines and only then decide to make an offer or not. Sometimes I even decline clients, because I want to work with 100% dedicated, action oriented women. It wasn't that way in the beginning, but now I know I'm great in what I do, I get results and dare to stand tall for it.
You are currently travelling the world as an international speaker, and your career and business is going well. Why do you think you made it this far?
People that know me, know that freedom is essential to me. So to be free and creative in my business, travel worldwide, meet amazing people, help thousands, be a mother of two, and a wife, it takes a team to make that happen. Without my mother, who blindly and endlessly believes in me, who's together with my amazing husband, my biggest fans, I couldn't do what I've done by now. My mother makes sure my children get the love and attention while i'm not there. My husband makes sure that the back office runs 24/7. His great analytical mind is a balance to my passionate creative spirit.
I walk my talk, and surround myself by spiritual and business coaches, who challenge me and help me grow as a businesswoman. In 2018 I will focus my business on international trainings for professional women. We have amazing three day business retreats that will completely transform women's lives in a positive way! Step by step, we come closer to our bigger goal: to make this world a FABulous place.
Did you enjoy this article and find it helpful? Why not share it with your social media network below?