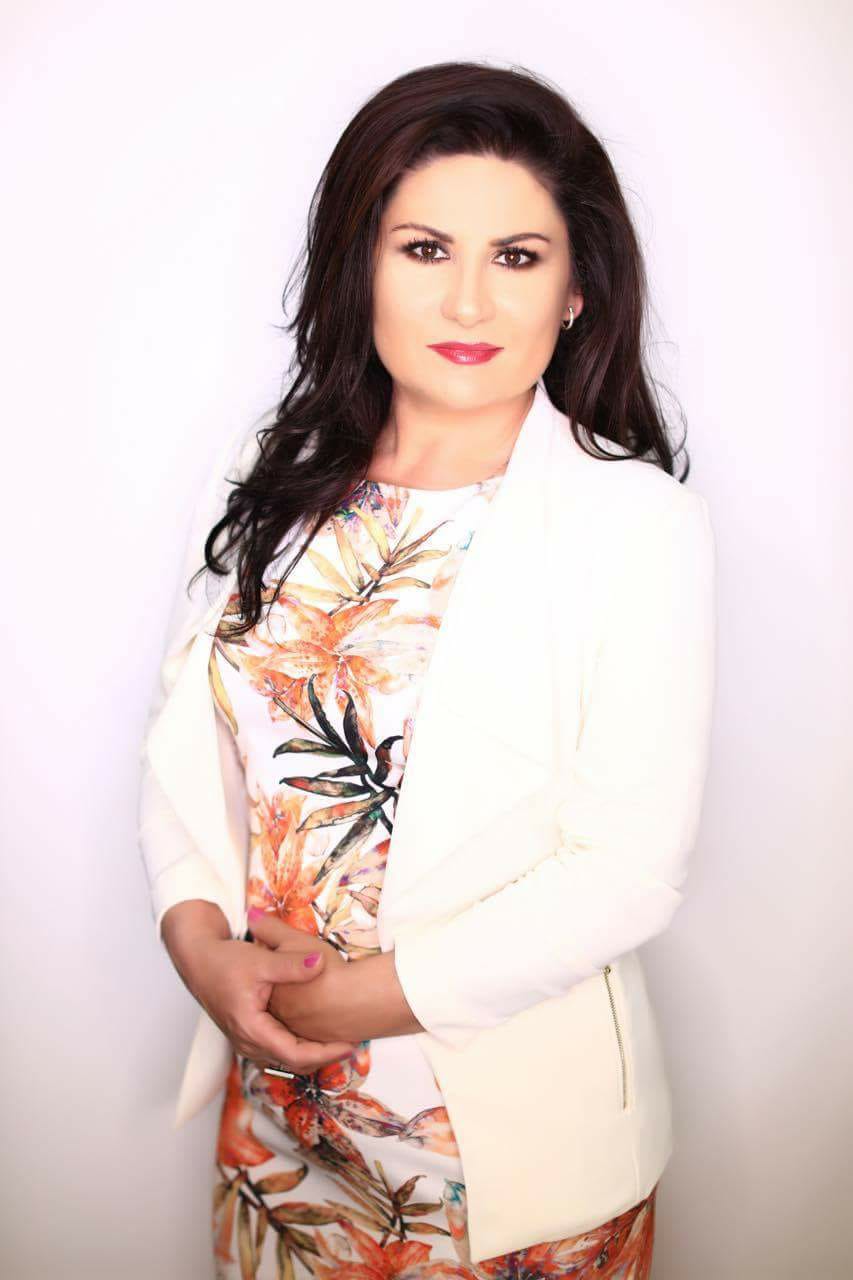 Alma Topalli: What I learned from my son with autism
Alma Topalli

I want to improve the lives of autistic children and their families 
Alma Topalli is the founder of both the NGO "Rreze Shprese", which translates as Ray of Hope in Albanian, and BAMBI, the integration and entertainment centre for autistic children. These centres, for supporting autistic children and their mothers, are the first of their kind in northern Albania. Alma is a dedicated mother and teacher, who hopes to make the world a better place, starting with bringing more support and acceptance to the autistic community. Read on to follow Alma Topalli's struggles through migration and being a mother to her autistic son.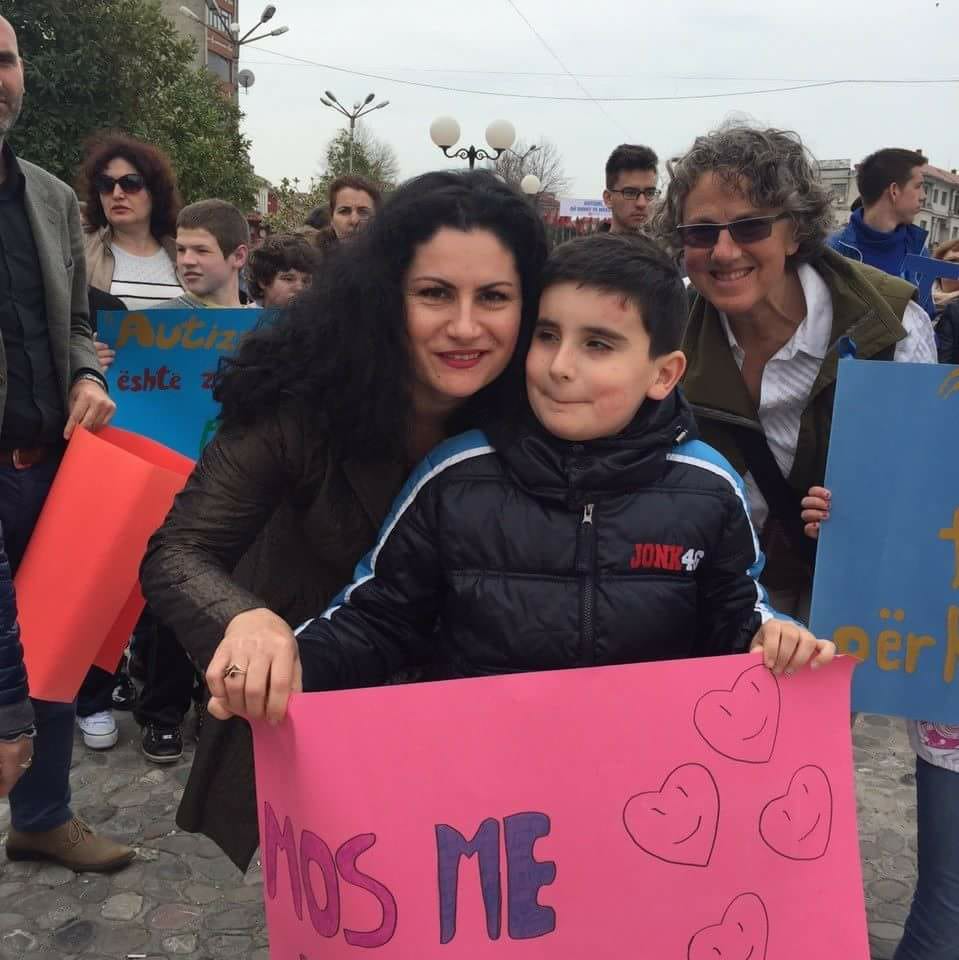 What inspired you the most growing up and why?
The most inspirational things that I remember from my childhood were the warm love of my family, and the beauty of nature and animals. Living in an isolated country had big flaws that nobody could imagine, but it also had a lot of diversities that make us very different from other people. A lot of things were forbidden to us but this made our imagination go further and get wilder, and made us more sensitive, and taught us how to respect and appreciate even the small things in life. The life of the Albanian people was not easy, but I still can remember the passion of my parents that believed in values, and gave the best of their self for the growth of our family and the community.
I still save in my heart memories of solidarity and generosity of these simple people in many situations, despite that they used to live in total poverty and closure. We used to share everything we had, including our shoes, clothes, toys and even the bread with salt and olive oil (which was a very luxurious thing to have back at that time). I save the integrity of some simple people that filled my heart with respect and commitment to do the same thing. As little kids we used to dream about those things that nowadays we take for granted, but in those situations, we were so mature, obedient and respectful towards the rules our parents set for us (even though we were tempted to break those rules and live life in our own way.
Nature was one of my first passions that filled my heart with joy. I used to live in a perfect town with beautiful landscapes. During that time, I experienced my first spiritual impulses and the awareness that I have something divine in me (like everyone possibly may have). I felt that I could go to the core of the Earth together with the rain, and I could fly with the wind to the desert… And after all that I made my biggest discovery, books. The first book that I read was, 'The little honey bee and The Red Rose'. This discovery became one of my biggest passions that helped me fly high and overcome limiting boundaries, and live multiple lives that enriched my soul and my mind with packed values.
Tell me about your journey to Italy and your time there in a new country?
Like most Albanian people, I have put my life twice at risk looking for better opportunities in life, despite the dangers of death. At that time, I was in my sixth month of pregnancy with my daughter Nivis. The struggle and the memories of this extreme and dangerous trip are things I don't want to remember, but I can give just one fact: when my father got informed by others on how my trip went, he had a heart attack and almost died.
Now I want to focus on the things that happened afterwards. Here we go again from the beginning, but I was happy because I was sweetly waiting for my daughter to come to this world and that was the only thing that filled my heart with joy at the time. She used to kick my belly but I could feel nothing but joy and happiness. My world became wonderful after her arrival. She was and still is the perfection itself and could be even better than the angels in the paintings of the Capela Sistine Walls. At that time nothing seemed to be impossible except for the fact that we didn't have enough money to live the life we wanted. We used to share our apartment with ten other people. Gradually, I started creating my own friendships to escape boredom. I met a few wonderful Italian women that helped feel at home even thought I didn't have any of my relatives around.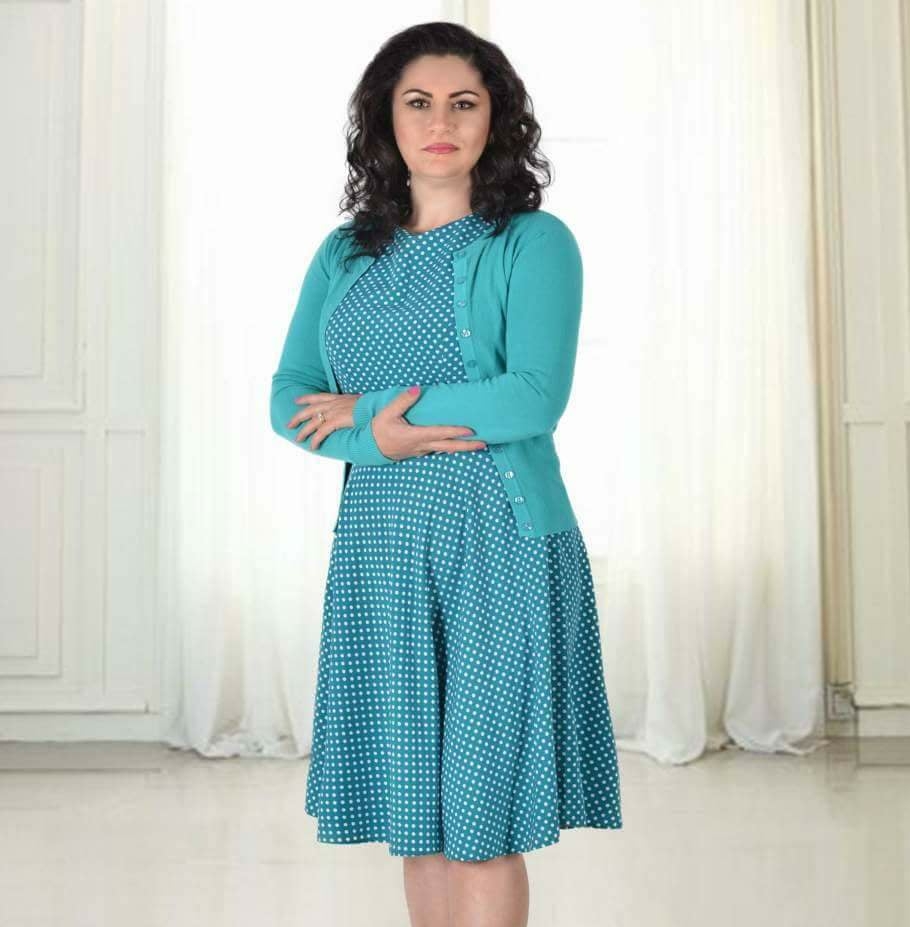 Why did you decide to go back to Albania?
The bad luck followed us. My husband started having some really serious health issues. He couldn't work anymore because he had a car accident and damaged his spinal cord. (He quit his job and wasn't even able to take care of the baby when I had to leave for work). But I didn't give up, I found three jobs in one single day and I ended up choosing the one which was the closest to my place. Not too long after I had to leave my job too, because my husbands problem got even worse to the point he couldn't stand up by himself. Taking into consideration our situation, we decided to return to our country because it was pointless to keep on living out there where nobody could help us. I had a university degree and know four different languages.
 Why did you choose to study languages?
I chose to be a teacher of language and literature but my dreams were bigger. The main reason that pushed me to do what I did and still do so was the desire to share all my knowledge with my students. Learning different languages, you can feel different emotions and get to know other cultures.
Being a mother of a child with autism, what's been the biggest challenge for you?
I always felt like a world citizen and I did not like to hear book stories from others unless I read them myself first. The first challenge, being the mother of an autistic child, was acceptance (sometimes that feeling comes back again). I was educated that I was a person of good values and somehow you immunise yourself from the bad things in life. For a long time, I imagined fighting with God himself, always asking the same question "WHY ME?"
I have to carry the weight on my shoulders of not being able to see my son live a normal, social life like the other kids.
The second challenge was and still continues to be, the impossibility to give the proper treatment and the integration for my son and other kids with autism. And another issue is the financial condition, which is low (according to the Albanian average citizen income), comparing it with the extremely expensive treatment that kids with autism need. The physical and emotional struggle is the most devastating thing that I have to deal with every single day of my life. I have to carry the weight on my shoulders of not being able to see my son live a normal, social life like the other kids.
Autism is something that many children and adults live with, what can we or should we do in this world to make it easier for people with autism and their families to live a better and more acceptable life?
Yes, it is a fact that we cannot hide, and that this may happen to anyone around the world but what we have to do is to make little changes one by one in order to improve the life of autistic people. They need a cure, acceptance, education and integration. Their families need help too. Solidarity, trainings, support, people to share their successful strategies with and help to open centres for this category of people and give them hope for the future.
What do you want to deliver to people through your work?
My job is oriented in some goals that can take you to the same final destination. Leave a beautiful open path behind me and make the world a better place, full of hope and joy, a place to live for the upcoming generations. Concretely, it is to improve the lives of the autistic children and their families
 What is your next step in life and in your business?
To inspire people all over the world, to improve their lives by being aware that we have creative power within us.
Did you enjoy this article and find it helpful? Why not share it with your social media network below?