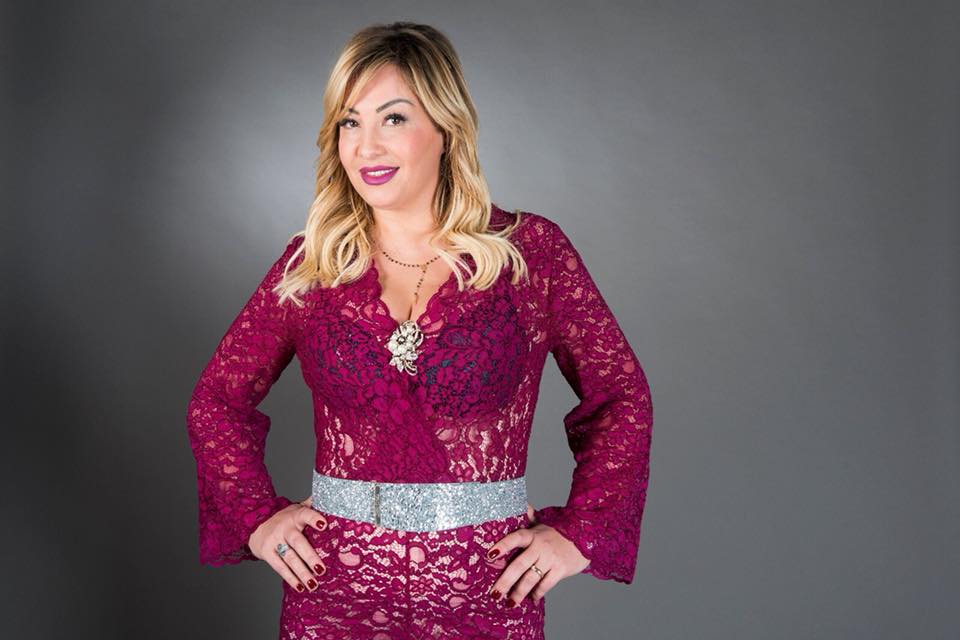 Mirela Truja: I like to dress the strong woman
Mirela Turja

I like to dress the strong woman
Mirela Turja is a talented fashion designer in Reggio Emilia, dedicated to bringing her unique styles in the show rooms in Italy. Fashion for Mirela is a living art, which from her passion has grown into a successful business. Mirela has realised over the years that it is difficult to sustain a fashion brand if one lacks the business skills. Sixteen years in the fashion designing industry, from a simple employee, Mirela built her fashion design agency which grew into a successful businesswoman, creating collections even for other well-known brands. She shares her successes as her business of fashion has progressed over the years. However, Mirela acknowledges the many challenges of sustaining it in a highly competitive market of Italian fashion. Her biggest motivation is her daughters, who are walking into the footsteps of her mother and sharing the projects of designing together.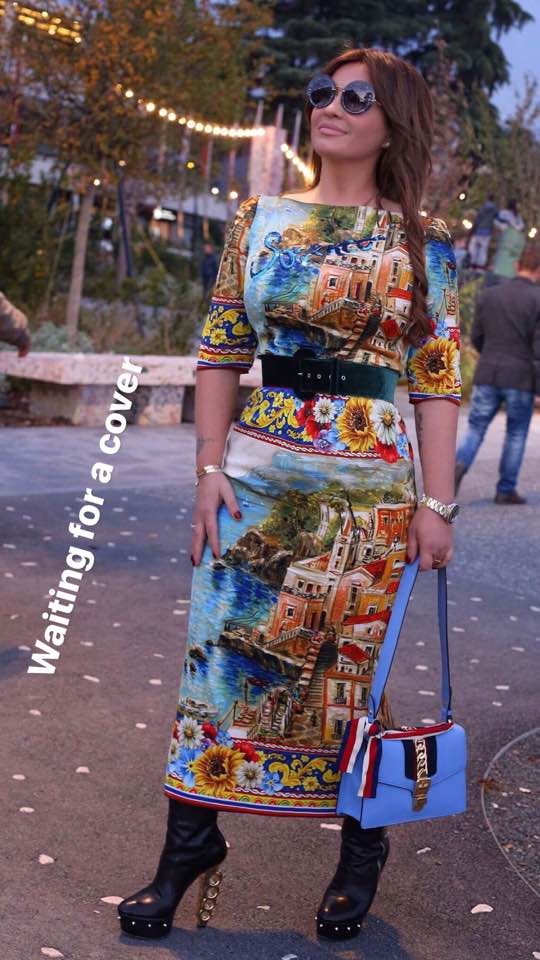 Can you tell us what you wanted to be growing up as a little girl?
When I was a little girl, I loved fashion and my dream in the drawer has always been to design a collection and realise it. As a child and later, I was always measuring myself and used to make my own clothes, as if I was making them for a model. I started early, on a sewing machine working at home, and created the models. I wanted to study fashion design in my country, but it was impossible to enter the school of fashion there. For that reason and to fulfil my father's wish, I started studying engineering.
When did fashion become your passion?
It has always been my passion and I cannot indicate a precise moment. Fashion makes me happy. Once I started to do fashion, I realised that I started to gain confidence in my life, and that was what I was meant to do. I like to think that with the clothes I design, I help women empower and showcase their confidence.
How did come to be in Reggio Emilia?
With my family, we emigrated from Albania to Italy 24 years ago. It was my luck to start working in a fashion agency here in Reggio Emilia. It was a pure coincidence, a dream which was realised suddenly. I started working as a part of the team for one of the biggest fashion agents here, Max Mara. This was the experience which gave me the skills and expertise that I could not gain through the studies I dreamed of in my country. This experience made me an inspired designer and taught me the techniques to get ahead in the business and staying in a competitive market. In that job, I learned that fashion is more than design, and good business management would take this work to a new level. I manage a business through which I have fulfilled my dream with my own brand, named 'Oversoul'. When you have a dream, you should run for it until you reach it.
What were the biggest challenges you faced as a designer?
The difficulties are manifold, but the main one is that of being a migrant. You have to work hard and let people understand that you are giving your best so they build their trust in you. As a migrant, you always need to work harder than other local businesses. But this experience has not deterred me, instead it has encouraged me to work harder and strengthened my self-belief. The next challenge is to maintain our label in a country which is famous for its fashion designing. There is strong competition here, and you always need to demonstrate and design your unique personal style. I always need to think about introducing something which is missing out there and will make a 'wow effect'. Another challenge is that of sustaining in a business industry which is increasingly affected by the lingering effects of the financial crisis. I do a lot of market research to understand the needs of my clients and understanding those needs that are at the core of this business.
What are your achievements?
I distribute my collections across Italy. One of the recent successes I can recall is when a famous Italian singer in one of her concerts in Italy, chose to wear one of my dresses and that hugely increased the interest of other customers in my dressing designs. Another very pleasant experience, was when I recently had to design dresses for fourteen women participating in a Hollywood event (Phenomenal Global Women). The experience was memorable, as I was faced with the challenge to make all the dresses at a distance and not measuring the models themselves. But it all went well and everyone was pleased with the dresses.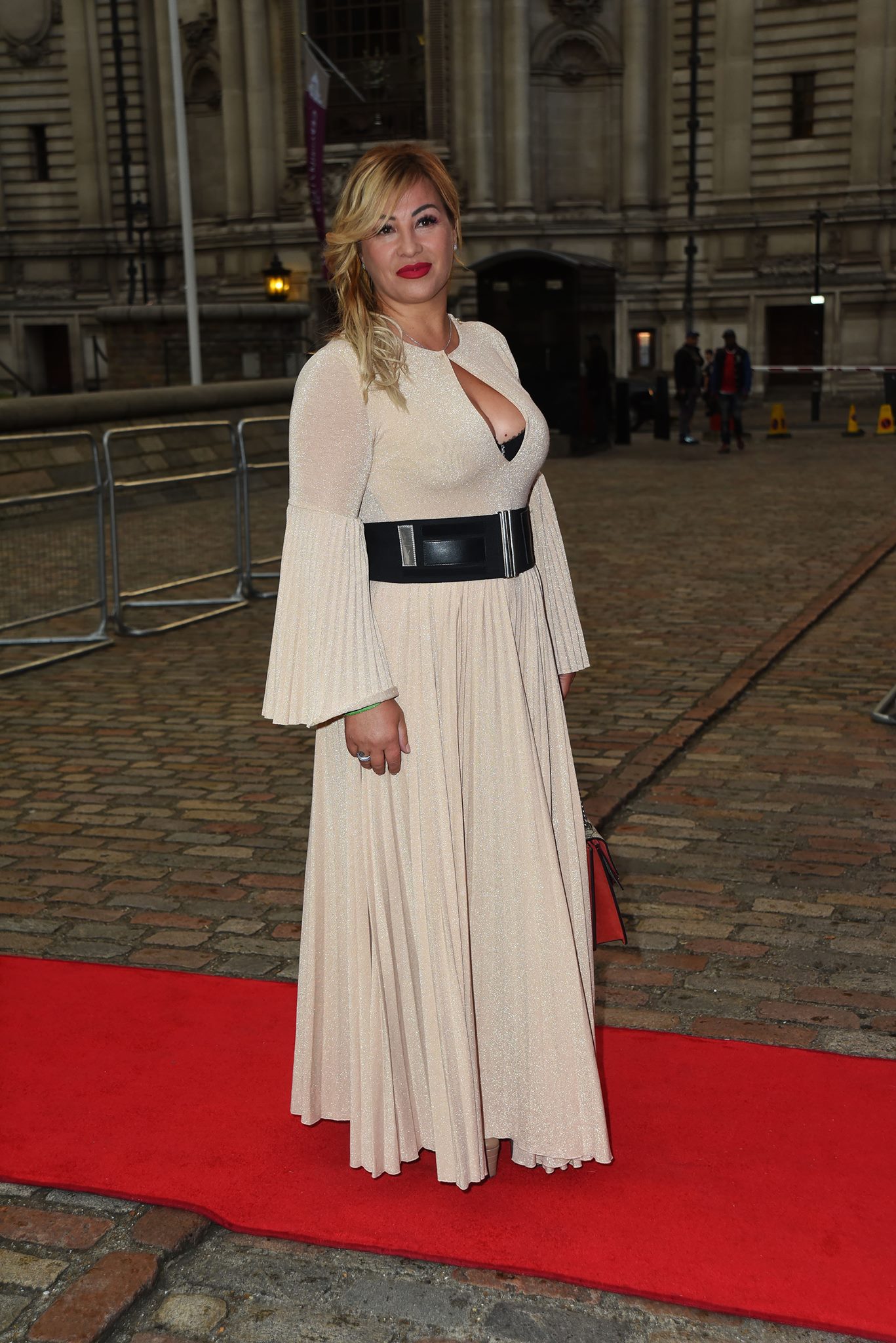 How do you balance creativity with commerce?
I have been lucky that the product of my business is my own passion. This does not make me feel exhausted, instead I have learned the tricks of the market and I have come to accept that not everyone will like what you do, but you need to make happy those who appreciate what you do. I also tend to create a desirable final product which comes with a reasonable price.
How would you describe your brand, style, design and target audience?
I am a person who loves to dare. My collection is very much my own creation and my taste, and I try to design clothes suitable for all the women entrepreneurs like myself, who are not afraid to look sexy and extravagant with a defined and unique taste. I am very passionate about this style, although I am aware that not everyone may like it. I still insist and choose to design a product for that part of society which has that character and style that I can bring in my work. I make sure that I dress individuals who are looking to reinvent themselves. I like to dress the strong woman, who is not concerned about prejudices but is willing to express her determination, starting with the look. I enjoy the act of creating clothes and I like colours which are well defined, not the in-between colours. For me, both summer and winter should come with strong colours.
What do you look forward to in a working day?
I pay attention to each detail of my design from choosing the best quality of the fabric and material, until the final result of the product. Fashion design is like painting a picture, when you finish it, you get to admire what you have painted. In this case, you get all the excitement when you see your finished product on somebody's body. That's the kind of excitement my mind seeks to achieve during the day. It's a living art which is challenging and very beautiful.
Who inspires you on a daily basis, or where do you gain your inspiration from?
I do not really get inspiration somewhere externally. More than anything, the inspiration is determined so much by time and nature and above all the colours. Colours inspire me a lot and I do not think there is a different season for different colours. I enjoy playing with colours, combining them in a peculiar way that many designers find it unusual. In my imagination, I figure how I want to see the woman and she is live during the whole process of my work and creation. However, I like Melania Trump, who has a clearly defined sense of style and conveys her personality in the best way through colours, length and her posture.
Is it important for business women to dress in a fashionable way?
In my opinion, it is essential that a businesswoman who is updated with the fashion trends transmits her spirit in her business. What a woman wears determines what she does, it conveys her power and sense of individuality. We constantly redefine ourselves in various ways, and dressing conveys this in the most perceptible way.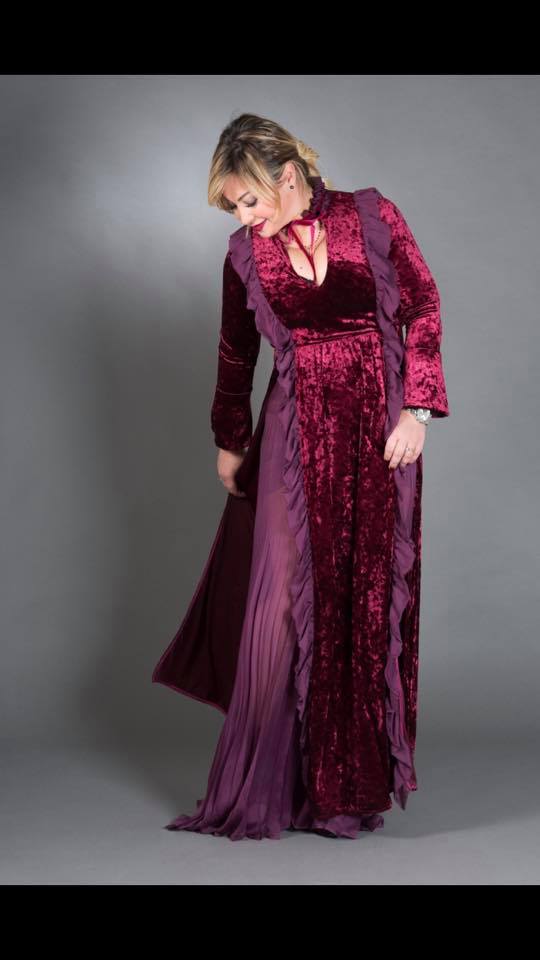 How has your work evolved over the years?
My work has constantly grown. The biggest change which happened to me, is when I took the initiative to move from being a simple employee and establish my own business, which happened in a short period. With small steps and always trusting the amazing team I have, I have managed to develop this business and have attracted a broad customer circle.
The fashion industry is very competitive – what makes you and your brand survive?
Italy is a great place to be a fashion designer. There are lots of incredible and innovative designs, however the competition is very high. Yet there is no brand like mine. I'm trying to make it clear to the woman, whether a manager, or any employee, not to be afraid to break down the canonical office wear, which is very anonymous and now saturated. The designs that I bring to women in business are unique. We provide them the commodity to not worry when there is little time after the working hours and they need to find the suitable wear for a special evening. To be successful in the fashion design, I insist on being keen on the details and the quality until the finalised product by maintaining the quality of 'Made in Italy'. I have the talent and the passion and when the two are blended together, you gain the energy to always perform the best you can.
What is your advice for others?
When a person has a dream, they should fight for it to make it a reality. Although we live in difficult times of uncertainty, of an industry characterised by high competition, which is not easy to stay in the market, I always think you have to persevere and only then you can achieve whatever you aim for. Difficult experiences are challenging but they make you resilient. It is important to do things because you love to do something, not because you have to. More concretely, to people wanting to work in this industry, I would say, it is essential to research the market and be innovative. Design and produce things which make an impact for people.
What are your future goals as a person and as a business woman?
To be able to maintain what I have achieved so far by keeping the same quality and always putting creativity to bring innovation to the clients. My daughters are my biggest inspiration in the work I do. They are both studying fashion design and they have been involved in my collection projects and I am absolutely looking forward to the way we will together evolve the fashion design and the business. I would like my work to be celebrated internationally, as always being the most original and unique quality, beautiful and self-determining. I like to make my clients feel happy with what they choose all the time.
Did you enjoy this article and find it helpful? Why not share it with your social media network below?