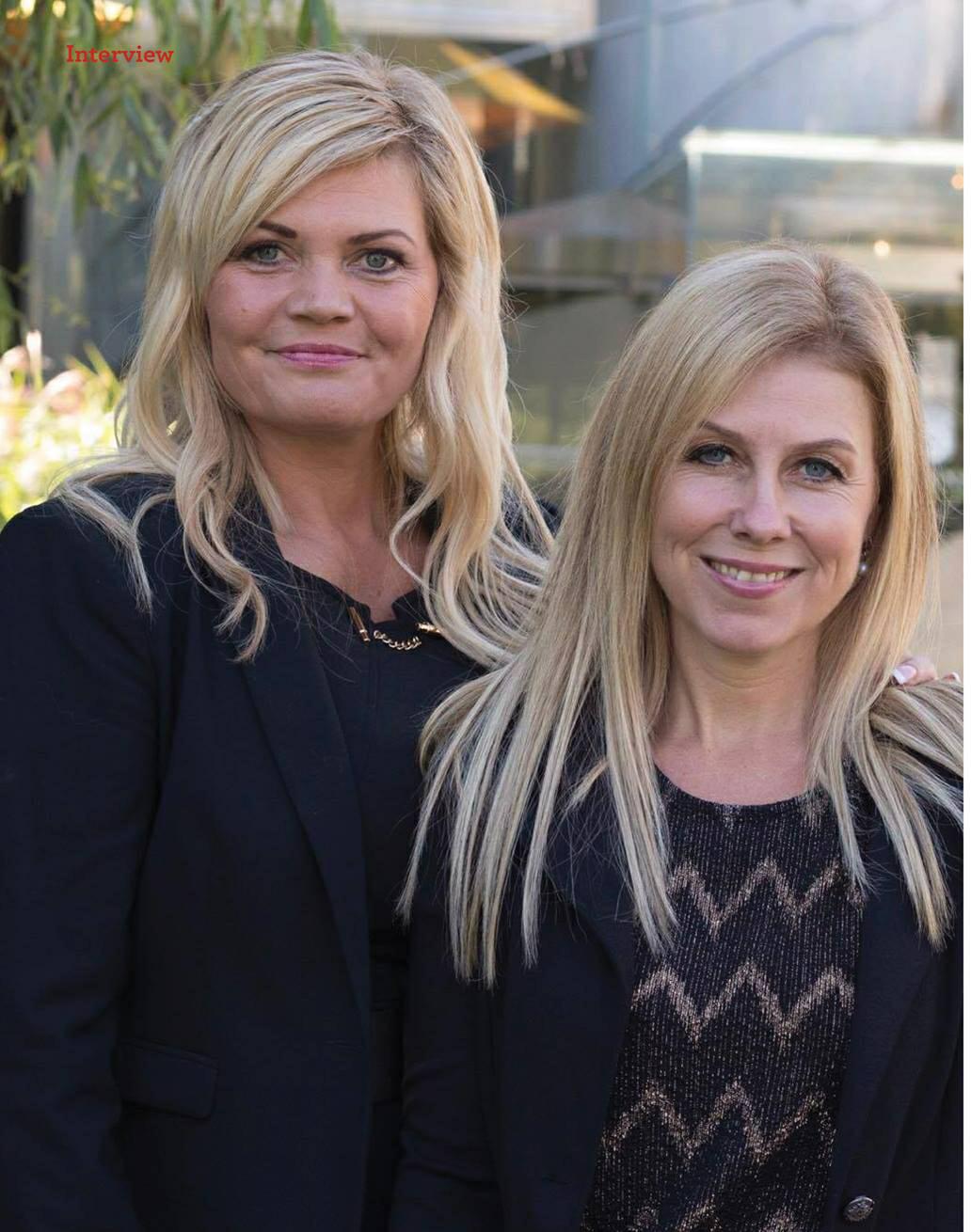 Annalena Lindroos and Cathrin Nilsson: We care about your economy
Annalena Lindroos and Cathrin Nilsson

We care about the most important economy in the world – Yours
 Annalena and Cathrin, from Sweden, are another example of two women previously from the corporate world, working for a coaching organisation, who, with a shared vision, decided to step out of the comfort zone and step up to achieve their mission of making a positive difference in the world as a business patnership. They believe that wealth is all about the mindset and are passionate abut providing an education, through their online courses, in enabling more people to achieve greater prosperity. They give us an insight into their thinking in this interview.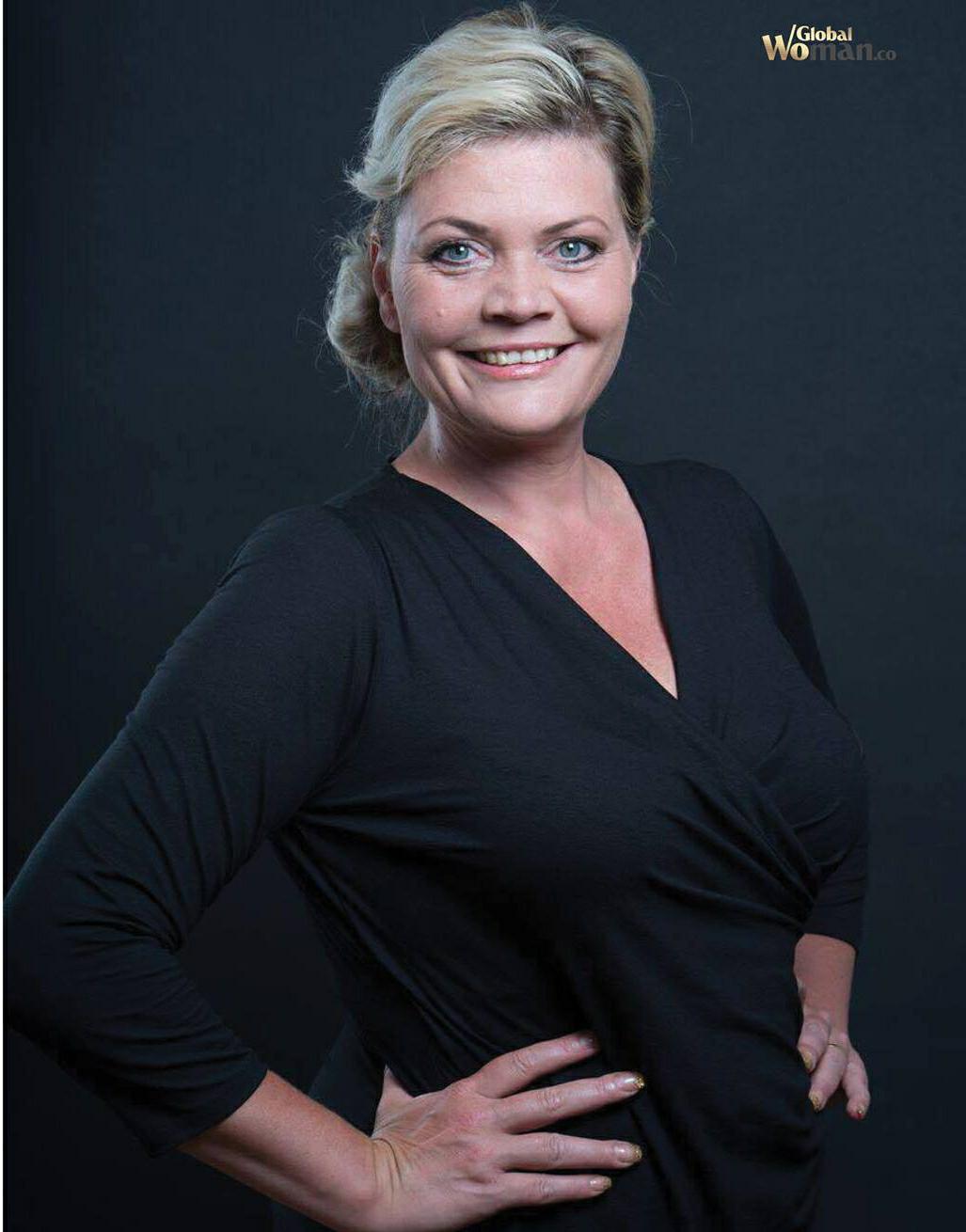 I know that you have collaborated for many years now, what was the main reason that you decided to start a business together?
We realised pretty early on that we shared the same vision. We met when we were both working at the same company for a couple of years where we educated people in money, time and energy, and we could see back then that people around us became successful in those areas and felt that we wanted to take on that mission in a bigger scale. We both stand to make a big difference in the world for people by educating them in their financial IQ, EQ and SQ and that's one of the things that we are doing now in our business.
Annalena, why do you think you wanted to pursue a career in business?
It wasn't until I realised that financial education is the key to success that I felt that I wanted to build a career, helping other people understand that as well. I stand to make a major decisive difference for people and through the business that me and my partners have created today we can do so. Today I work with different investments with people that stand for the same thing. I educated myself to be able to build the things I really wanted and to live my dream and it wasn't until I met the right partners that it all started to fall to place. My whole life I have always had big mentors and of them is up till today still Cathrin.
Cathrin, when did you and Annalena start your business together, and how did that change your entrepreneurial life?
We decided to leave our job, which was then working at one of the largest coaching organisations in Scandinavia, to go our own way together 100%. We have both had other businesses on our own for many years and one day we just felt that it was right for both of us to continue on the entrepreneurial road as business partners. So we took the decision that opened up the next level of partnership. We started to create things we could have never done on our own. We are starting new businesses and attracting high level people in to our journey all the time. One very influential entrepreneur and investor that we decided to partner up with a few months ago was Linnéa Kempe, that really represents the Next Generation Business and all the things that we stand for. One of the things that we all have in one another is a brave partner. We can be as creative as we want, we can say and do anything because we know that we can overcome and solve every problem we run in to together as a team. We do not go in and try to change one another, we always support and lift each other. And if it storms around us we don't pay attention to that, instead wee keep focusing on the future.
You say that you have more than one business, what are the companies that you are running? And how do you manage your time running several businesses at the same time?
We run and own the Global Wealth Investment Group, that is working with entrepreneurs and investors all over the world who want to take their businesses and brands to the next level. We educate people in the Next Generation Business and show them how to become financially independent by investing smart on the market today. We have a publishing company that helps entrepreneurs and leaders to share there knowledge through audio books to be able to impact many people's lives. We also invest in properties in different countries in the world and their biggest market is now in the Mediterranean area. When you work with something that you love and can share it with other people, you become really good at creating the time you need. And if we see that we can't handle it on our own we find other people that can help us just by asking a simple question.
Cathrin, being a woman in a business that has been male dominated for years, even in Sweden, how have you dealt being a woman in this industry?
To make a decisive difference in the world, we as women need to step up and dare to take our place. We women must rely on ourselves that we can make a decisive difference in the world. If you do not have a mission or vision, it does not matter if you are male or female. And what we can see is that there are more women than ever before that support each other, get support from men, stand for their dreams and have men around them supporting them. Because there are many men who stand for women today – so focus on them. What it's all about is taking your place as a human being, whether you're male or female. As long as women continue to compare with men, we will always end up getting caught in the problems. Being in business can be tough and it's not for everyone.
Annalena, you work with the 'Next Generation Business'. What does that mean?
Next Generation Business is an attitude to the world. It is an approach. We live in a world today like never before in human history where development is going so fast. From one day to another, it changes quickly, so for you to keep up with your business in the world we live in today, you need to have the right attitude and the right mindset – and that has nothing to do with age. What it does have though is the energy that the younger generation have today and capture that energy, whether you are 97, 37 or 17 years old. We know today that a 3-year-old can be successful just as much as an 88-year-old can.
In the digital society we live in today, everything is possible, and we can connect with people from all over the world like we have never done before. So, there is a world full of opportunities, but what we all need to do is take responsibility and educate ourselves. Because our schools today do not do it and society today does not either.
We stand for a global movement. What we can see is that those involved in the development have a really good chance to become really wealthy. We live in a world today where the savvy become richer and richer and it has to do with a mindset. Since we see that there are still so many people out there that don't know how to think and how to create their own wealth in today's society, we have have created a web course where we educate people about wealth and the Next Generation Business.
Cathrin, if there is a problem in the company run by two directors, what is the best way to solve it? Or if you could advice to our readers that wish to go into collaboration with other entrepreneurs, what would that one advice be and why?
It is important to stand for the same vision and for something larger than yourself. We stand to make a difference in the world and then we solve the problems that arise. That is why we have different coaches, mentors and mastermind grippers to be constantly in development in different areas. We have several different companies with different people, so we are more than two. It's not about us but it's about something bigger. Kill your darlings.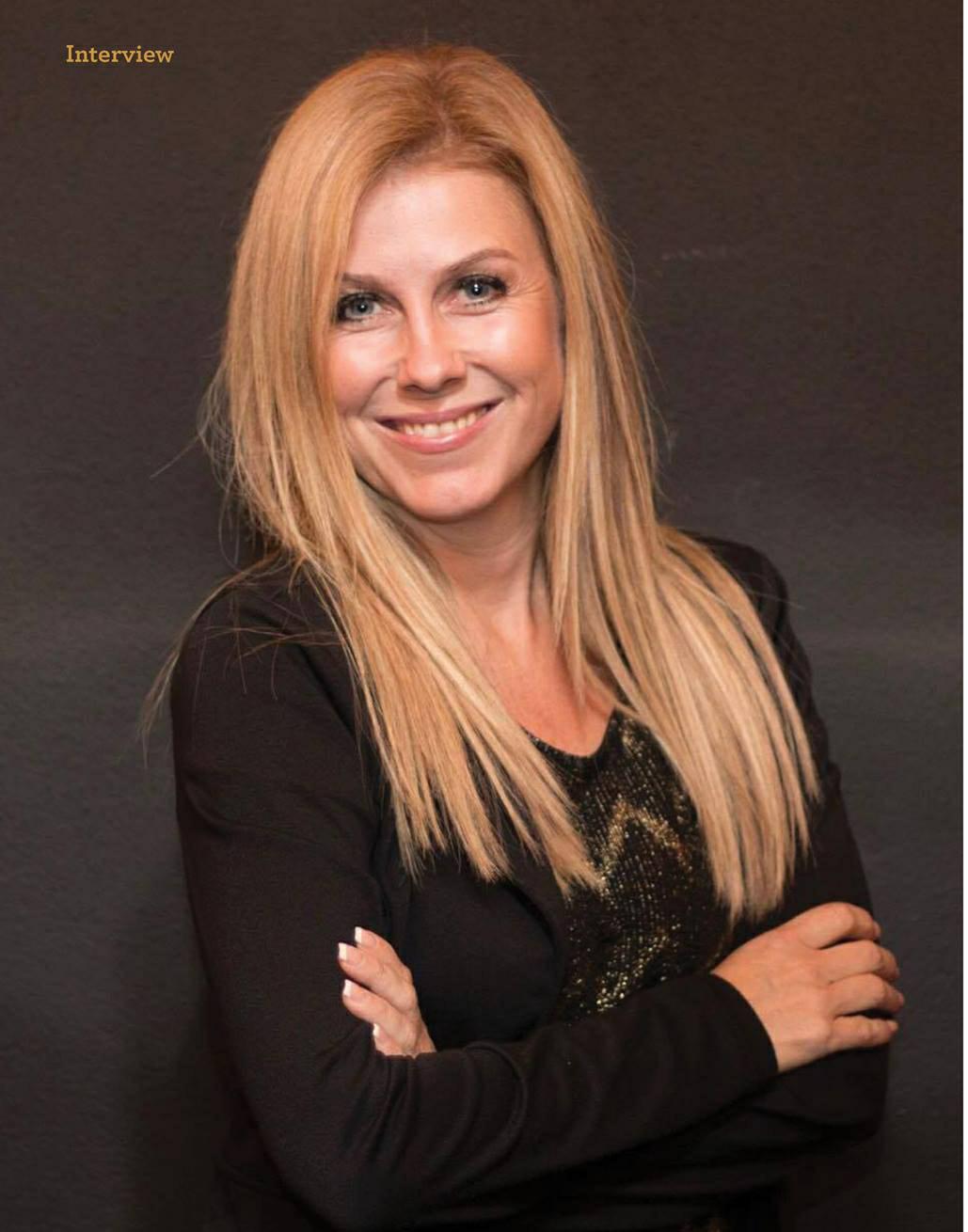 Annalena, what is your best advice to those women that are thinking about starting a business or have just started on their entrepreneurial journey?
Keep your plan A while creating level B – that could be keeping your job while starting your new business. First, make sure you have a sustainable plan for your new business and that you have counted on the deals before you enter 100%. We see so many people that think that wealth will be created overnight, but what everyone should be aware of is that there is work required. My other advice is to start investing for a better private economy. We educate people all the time on how how to start investing. We see so many people that don't understand how they can take their money, whether you have earned it as an employee or an entrepreneur, and invest it in their private economy. Real wealth is to get money while you sleep. People have a strange conception that to be able to have a passive income you need to have millions. That's not true, you just need to be educated in how it really works.
How is Sweden a good base for the business?
Sweden has an extremely good reputation globally. We are a welfare country and many people look up to a country like ours. When we are on the road we can hear that Sweden has a reputation of being good in business, being loyal, well-educated and smart working. Sweden is a country full of resources for those who want to be entrepreneurs and we are very proud to represent Sweden in business and share our knowledge and skills with other people.
What are the goals for you both for the next two years as entrepreneurs
We will develop our investment company and continue to create opportunities for people to invest in such as education, real estate and other money machines for a wealthy life.
Did you enjoy this article and find it helpful? Why not share it with your social media network below?