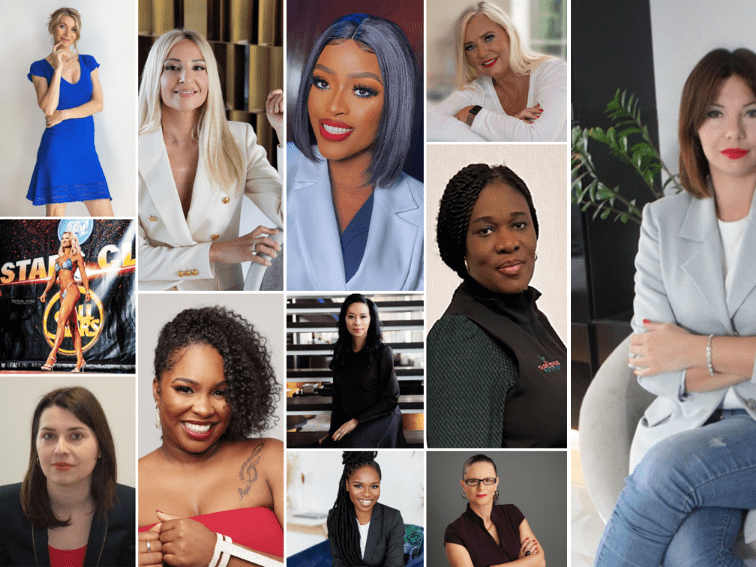 Women Transforming the World This Year: 12 Women to Watch in 2023
Global Woman Magazine's latest feature article shines a light on 12 influential women who are poised to make significant contributions in their respective fields in 2023. We introduce you to Jacquie Branagan, a serial entrepreneur and executive burnout coach; Christina Aristidou, a high-performance coach and mentor; Amanda Obidike, an accomplished non-profit leader and board member; Marleen Somohardjo, a finance expert and founder of M2 Advisory; Mona Moldoveanu Pologea, a writer and founder of ROLANG School; Glory Amayanvbo, a women's health expert and detox specialist nutrition and mindset coach; Jola Cruise, a relationship coach and mentor; Michaela Wild, an international keynote speaker, author, coach, and trainer; Shenuma Kashta, a tech founder, leadership consultant, business mentor, and investor; Biba Pedron, a business and mindset expert, author, and international speaker; Dr. Aleksandra Pinar, an innovative and solutions-driven strategic business analyst, tech founder, business mentor and investor; and L.A. Roberts, a shining exemplar of how women are changing the world this year.
The article encourages readers to get to know these women and their work, as they are trailblazers and role models for future generations of women leaders. The women featured in the article come from diverse backgrounds and are making significant contributions to their respective fields. From entrepreneurship and coaching to finance and technology, these women are breaking barriers and making a difference in the world.
It is inspiring to see women like these making an impact in their fields, and it is important to celebrate their achievements. They serve as a reminder that with hard work, determination, and resilience, women can achieve great things and pave the way for others to follow in their footsteps.
---
Jacquie Branagan
Award Winning Serial Entrepreneur; SAAS Co-Founder – Create Demand; Executive Burnout Coach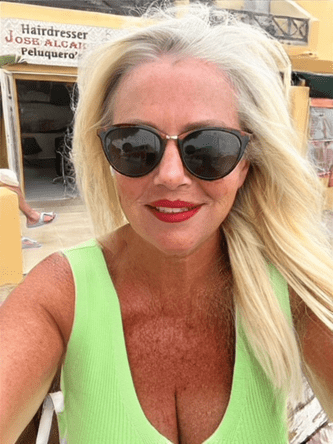 Jacquie Branagan is an award-winning serial entrepreneur, SAAS co-founder of Create Demand, and an executive burnout coach. She is also an autism and mental health advocate, and a mother of a child with autism. Jacquie took the leap into entrepreneurship 20 years ago, following a senior corporate role as a global contracts negotiator. As an international speaker and two-time co-author, she has been awarded the Microsoft Award for Innovation. Her innovative style has led her to a variety of businesses and inspired the ongoing development of the Create Demand all-in-one business tools tech suite. Follow this link: Create Demand Systems.
Her own personal experience of life, business, and burnout has inspired her to help entrepreneurs affordably and more easily manage their business needs and goals by automating their businesses to optimize their lives. Jacquie is a leader when it comes to what she has termed the "pandemic of burnout". In total confidentiality, she helps professionals worldwide dealing with stress and overwhelm in life and business to identify and navigate a path forward with her own unique framework, without the need to burden and isolate family, friends, or colleagues. She provides kindness, support, and accountability.
---
Christina Aristidou
High Performance Coach, Mentor, Trainer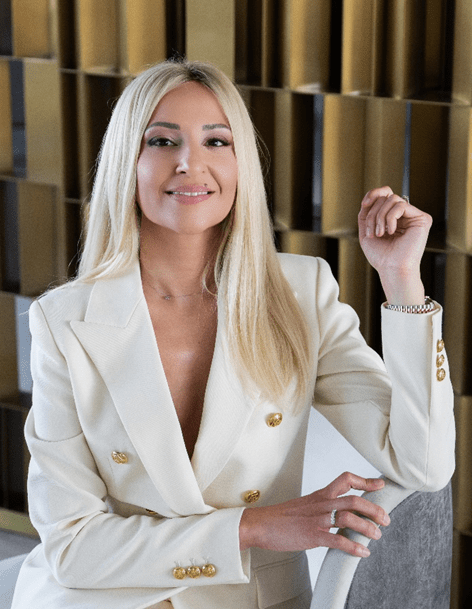 Christina's unwavering willingness to figure out what she was capable of, why she was here, and how she could positively impact and serve those around her, led her to transition from being an executive legal manager in law firms, shipping companies, investment funds, and multinational corporations, to become a successful high-performance coach, mentor, and trainer, certified by and a member of the International Coach Federation. Her experience, working alongside wildly successful entrepreneurs, wealthy individuals, esteemed executives, and top professionals around the world for over 15 years, made her realize that our purpose is within us and our capability to show up, speak up, and stand up for ourselves starts with self-awareness, strengthens with leadership qualities, and builds up resilience.
Christina is a coach and mentor to high performers and aspiring leaders, eager to be seen, heard, and recognized, empowering them to take control of their lives and become the best version of themselves personally and professionally. The key to her success and that of her clients is her innovative, proven, and tested approach consisting of three pillars: self-awareness, leadership, and resilience. Her method of mentoring and teaching is built on a foundation of 15+ years of experience, working as a business lawyer, interviewing potential hires, negotiating business deals, building her business, and being willing to constantly dive deep into confidence, communication, and leadership development. Her life was full of twists and turns, but she chose to learn from them, grow, and evolve. Christina considers her mindset, skillset, and actionset her biggest assets and praises the value and significance of introspection and lifelong learning in becoming successful, happy, and fulfilled.
Feel free to connect on Instagram: Christina Aristidou High Performance Mentor (@christinaaristidou_thecoach) | Instagram
To work with Christina – Email: christinaaristidou.thecoach@gmail.com
To book a complimentary 15-minute chemistry call – Calendly – Christina Aristidou
---
Amanda Obidike
Accomplished Non-Profit Leader and Board Member
Amanda Obidike is an accomplished non-profit leader and data scientist with over 11 years of experience in directing social enterprises, startups, and complex organizations in Africa, Europe, and MENA nations. As Executive Director of STEMi Makers Africa, she has provided leadership and prepared the next generation of Africans to be self-reliant problem-solvers for Africa's economy. Her work has been recognized globally, including being honored by the United States Government for fostering a STEM workforce by equipping 1700 educators with project-based learning technologies in Nigeria. She has also been celebrated by Forbes Science as an African changing the culture fabric for young talents to embrace opportunities in Science and Technology.
Amanda is a member of the prestigious Chatham House, a fellow at the British Academy of Management, and an International Partner with the World Business Angel Investment Forum. She serves as an Advisory Council member at WiSTEM, United Kingdom, and currently serves on the Leadership Board of the Nigerian Global Affairs Council, STEMi Makers of Africa, Innovation Village, Kenya, and as a Trustee at the MAI Foundation for Women Empowerment and Advocacy Center. Amanda has received numerous awards in recognition of her contributions, including the TechWomen Awardee by the U.S Department of State, the Goldman Sachs Fellowship Winner, and the FDM EveryWoman in Technology award: Tech for Good Category.
Amanda has also led strategy development and execution, humanitarian responses, and has served as the African Union (AU) CESASTEM Cluster for driving educator reforms, policies, and instructional pedagogy in STEM across 21 African countries. She serves as a mentor in the New York Academy of Science and Cherie Blair Foundation, Global thinkers for Women where she lends her voice and knowledge to serve as a role model to girls in Africa. Amanda's work has been recognized globally, including being named Female Innovator of the Year: Gold Stevie Award, Superior Performance Award by Kectil Malmar Knowles Family Foundation, USA (MKFF), and receiving the Technology Rising Stars Award by Women of Color STEM Conference, Michigan, USA.
---
Marleen Somohardjo
Finance Expert, Founder, Managing Partner, and Author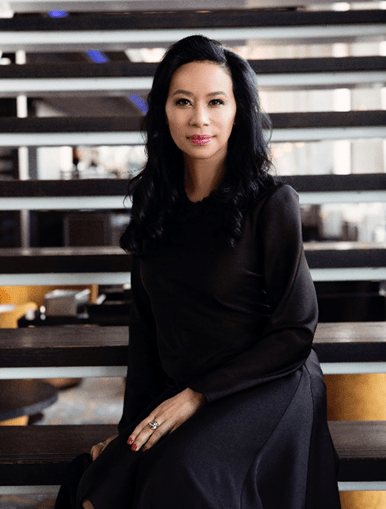 Marleen is a highly experienced and recognized finance and risk management advisor with more than a decade of practice within the financial industry. As the founder of M2 Advisory, Marleen delivers finance and risk management strategies for entrepreneurs, CFOs, and business owners to master their financial viability.
In 2020, using the extensive knowledge she gained by working for many years with large influential corporates, she pioneered a platform which provides a framework of critical business services ensuring optimisation excellence while mitigating risks. In her eBook Maximise Your Cash Flow, 5 pillars to profits, she outlines the fundamentals required for sustainable business performance and financial results.
Marleen's mission is to create engaged leadership for financial and risk management that enables sustainable business performance and purpose-driven societal impact. With her extensive expertise and recognition in the global corporate arena for firms such as KPMG, ING, and Aegon, she also mentors start-up businesses and helps entrepreneurs successfully scale up their business.
Marleen is passionate about innovative solutions and is blazing the way forward for women in global business to not only break glass ceilings but also create their unlimited potential.
Feel free to connect with Marleen on LinkedIn, Instagram, and Facebook.
---
Mona Moldoveanu Pologea
Writer, Ph.D. Linguist, Founder of ROLANG School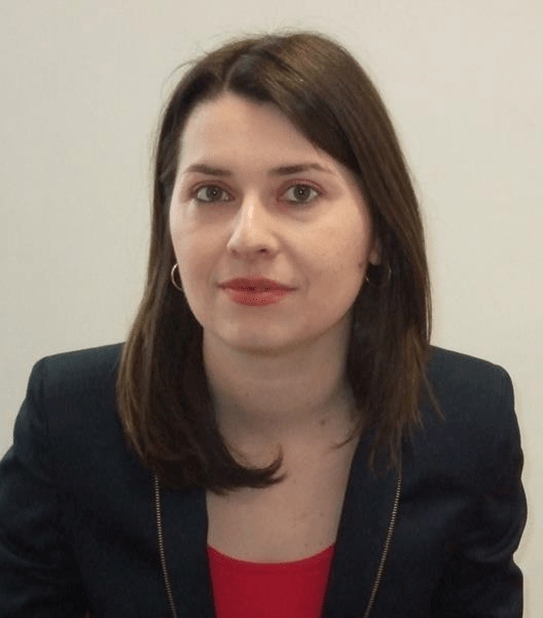 Mona Moldoveanu Pologea is a writer of Romanian language teaching and reference materials, with over 18 years of experience in teaching Romanian to international students. She holds a Ph.D. in linguistics and founded ROLANG School in 2009, which is the only school that specializes in teaching the Romanian language to international students and the only EUROLTA-accredited center in Romania. She has been a TV moderator and has authored several books and articles on linguistics and the communicative approach to language teaching in scientific and cultural journals. She is a teacher trainer for many Romanian teachers and a mentor for young entrepreneurs, and she strongly supports women's initiatives in Romania.
Visit https://rolang.ro — find out more about Mona's school.
Feel free to connect with Mona on:
Rolang School (@rolangschool) / Twitter
Rolang School (@rolangschoolromania) • Instagram
---
Glory Amayanvbo
Women's Health Expert, Detox Specialist Nutrition & Mindset Coach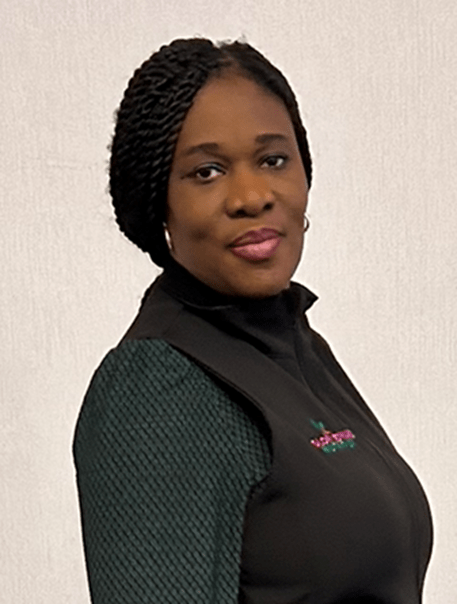 Glory is a hormone health expert, helping you balance your hormones, address your root cause & reverse your symptoms Forever.
Glory is a women's health expert, nutrition coach, and self-taught chef working with women virtually and face-to-face. Having struggled with health issues such as obesity, acne, eczema, PCOS, and disordered eating, she understands to some extent what clients might be going through.
Glory specializes in women's hormone health and nutrition, addressing endocrine and reproductive conditions such as PCOS (polycystic ovarian syndrome), endometriosis, perimenopause, and menopause, as well as gut health, lupus, IBS, blood pressure, diabetes, eczema, arthritis, sciatica, sleep issues, skin & hair health, and obesity & weight management (detox). Addressing the root cause of symptoms is key at Glory Edward Wellness Center, including acne, PMS, hair loss, low mood/mood swings, and fatigue.
She recognizes that taking the first step to getting help is a daunting prospect for many, but with her unique understanding and experience, she is always cautious that her work with you is realistic, achievable, and supportive. You will be able to implement the recommendations and changes into your life for the long term rather than just being told what to eat.
Her approach differs from client to client; however, one thing that remains consistent is that there will always be a deep dive into the root cause of your symptoms rather than just tackling the physical manifestations.
Glory has helped hundreds of women explore both their physical and emotional health, which has supported their journey to healthier, happier lives.
To work with Glory – Email: detoxwithglory@gmail.com
Wellness Consultations & Products UK | Glory Edward
Instagram: Princess Glory | NO Detox & Wellness Program
Book a 15-minute consultation call – +44 207 175 5108
---
Jola Cruise
Relationship Coach, Speaker, Mentor, Entrepreneur
Helping Women Restore Marriages Single-Handedly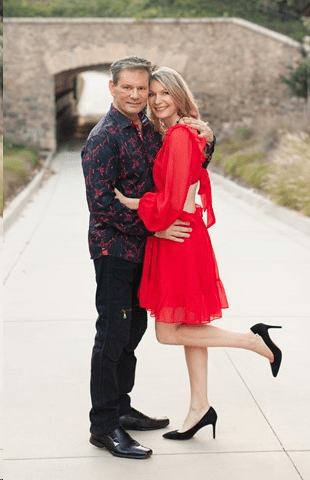 Jola is a certified relationship coach. Just five years ago, she was on the brink of divorce, but she has since completely turned her own relationship around. Now, she coaches women who are struggling in their marriage, whether it is passionless, sexless, or just plain boring, to reconnect with their partner and revive the spark.
Helping women find happiness within their marriage, so they don't have to leave their husbands, Jola believes that the spark is never gone; sometimes, it just needs to be revived.
Josie M. said, "We have not been intimate for the last 15 years, but after my very powerful coaching sessions with Jola, my husband can't keep his hands off me."
She has been certified by Laura Doyle, the bestselling author of The Empowered Wife. She combines the power of proven coaching strategies that over 15k women have used successfully to restore their marriages with her own healing abilities, creating marriages that are even better than when the couple first met.
Now Jola lives in Southern California with her husband and three children.
---
Michaela Wild
International Keynote Speaker—Author, Coach, Trainer—Bringing You Music, Fun, Entertainment, and a Recipe for Living a Great Life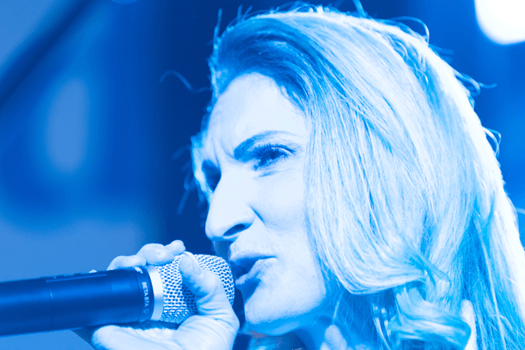 Michaela Wild is a renowned international keynote speaker, author, coach, and trainer who is known for bringing music, fun, entertainment, and a recipe for living a great life to her audiences. With over 2000 stage appearances all over the world as an international speaker, facilitator, emcee, lead singer, actress, and trainer, Michaela has reinvented herself several times. She has learned from and worked with the best in the world, such as Robert Kiyosaki, T. Harv Eker, and Blair Singer.
She is an entrepreneur, having published several audios such as music, hypnotherapy, and voice training. She is also a certified fitness instructor, RYT 500 yoga teacher, and a bestselling author. With a diploma in singing, dancing, and acting, Michaela knows that the key to success in all areas of life is a strong and confident personality and the skill to lead oneself. She believes in reinventing oneself and teaches these values in all her seminars and coaching sessions.
Her expertise and experience have made her a sought-after speaker and coach, with a reputation for delivering powerful messages that inspire, motivate, and transform lives. Her seminars and coaching sessions are highly regarded by attendees who leave with a newfound sense of purpose, motivation, and a clear path to success.
---
Shenuma Kashta
Tech Founder, Leadership Consultant, Business Mentor, Investor—Mumpreneur
My name is Shenuma, and I am a Conscious Business Mentor and the founder of the Prosper Platform. As a married mother of four, I understand the importance of balancing business success with personal well-being, which is why I created the Prosper Platform. This SaaS tech web builder offers no-code websites, sales funnels, customer relationship management, and e-commerce tools to manage and grow businesses online.
My journey to creating the Prosper Platform was not easy. I previously owned The WOMB Network, an ecosystem that supported women in scaling their businesses while maintaining optimum well-being with in-person networking events. Unfortunately, the pandemic forced me to close WOMB, and I pivoted into the Prosper Platform, initially an ed-tech to transfer my knowledge of business and well-being into digital planners, e-courses, webinars, and a membership training portal. However, I was scammed by "developers" as I tried to build an app for the platform, almost losing my savings in the process. Fortunately, I won my battle through the banks, but over 500 others who were also scammed did not. This experience inspired me to pivot once again in the business, this time into SaaS, providing systems and no-code tools for simple, efficient, and effective business management.
Today, I am raising visibility and brand awareness for the Prosper Platform because there is room for an innovative, future-facing, female-founded tech platform that puts people first. My goal is to help businesses grow online without the pain and fight that I experienced, and I am committed to providing the tools and support necessary for success.
---
Biba Pedron
Business & Mindset Expert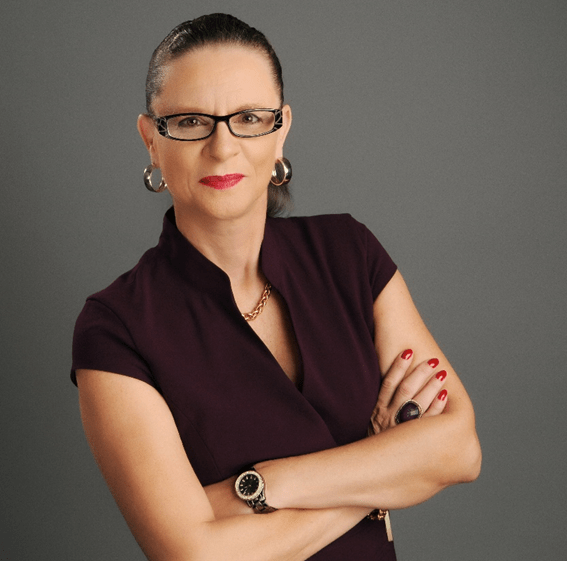 Biba Pédron is a Business & Mindset Expert, Author, Amazon Bestseller, and International Speaker. She has earned numerous accolades throughout her career, including the Golden Mouse Award in 2014 for being one of the 14 most influential women on the net in South Florida, the Excellence in Business Coaching Award by the organization "Top Female Executives, Professionals & Entrepreneurs" in 2015, and the Entrepreneur of the Year Award by "The International Society of Business Leaders" in 2016. Biba was also featured in Forbes France Magazine in the special edition "Women of Influence" in 2019. In 2020 and 2022, she was awarded the Women Rocking the WEB Award by WE magazine for women & Women in E-commerce, and in 2023, she was recognized as one of the "Top 100 Global Women Entrepreneurs".
Biba is a French native who has been living in the United States since 2003. She helps hundreds of French and English-speaking entrepreneurs to understand and implement marketing strategies to develop their visibility and personal branding, attract more customers, and double or even triple their turnover in 90 days while realizing their passion. Biba is the founder of the summit "Succès de Femmes", the 1st Francophone Summit for women presented by women, and the author of "M.D.R, The Winning Formula for a Successful Life". M.D.R means Motivation + Determination = Realisation of all your dreams, projects, or goals.
Biba's driving force is a passion for helping others with enthusiasm and determination. Her message is especially addressed to women to whom she communicates this positive energy to prove to them that they too can succeed in achieving their goals, in creating their own activities that suit them. Her most fervent wish is to develop the visibility of women entrepreneurs by teaching them the rules of marketing, personal branding, and mindset. Her mission is to help you harness the power of marketing to take your business to the next level. Biba offers various options of coaching adapted to your level and your needs.
---
L.A. Roberts
Speaker, Founder of I Inspire Global, Executive, and Creative Consultant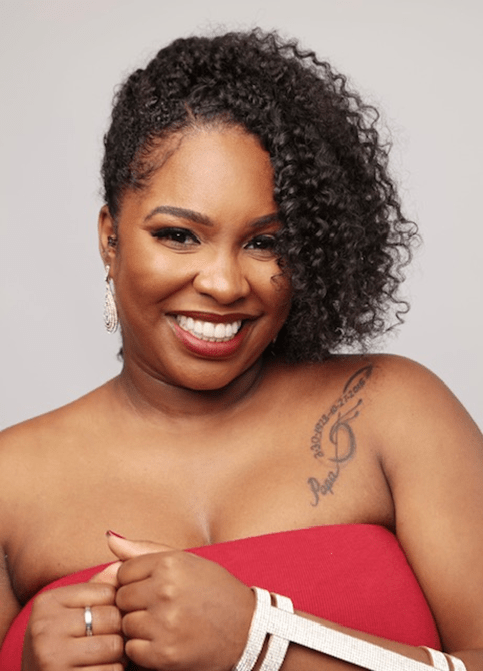 L.A. Roberts, a three-time bestselling author, has also built ten years of experience as an overseer of transformation, breakthroughs, and consultancy at an executive level. She climbed to #1 in three US categories and ranked #1 in three or more French and German categories. Having achieved success in America and Europe, the U.N. invited her to speak, as well as one of the world's most prestigious universities and TEDx, in the US and Canada.
Through her amazing achievements, she has garnered unparalleled recognition. She was awarded an honorary doctorate degree from the Trinity International University of Ambassadors, as well as The Presidential Lifetime Achievement Award in 2021.
As a prolific writer, she released "From Breakdown to Breakthrough," "Life After Death," and "The Root Cause — A Journey to Heal Your Inner Child." The first book went to publication shelves in 2017, and only two years later, in 2019, L.A. Roberts released the second.
Her debut book revealed her innermost skills for which she has earned the Platinum Author Award. The book features on major networks covering today's most successful media worldwide, including but not limited to NBC, ABC, CBS, & Fox.
Conferred upon L.A. Roberts, The Valiant Warrior Award decorated a successful leader named one of the top 50 most influential women in business by V.I.P Global Magazine.
Today, she tours the country hosting Sister Suite Talks and specialized retreats. She produces radio, TV, and magazine interviews, and you can find her published in multiple articles. Explore more at Home | L.A. Roberts
---
Dr. Aleksandra Pinar
Doctor of Business Administration in IT, Tech founder, Business Mentor & Investor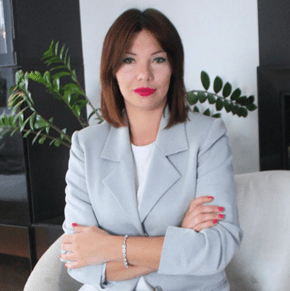 Aleksandra Pinar is an Innovative and solutions-driven Strategic Business Analyst with 7 years of experience in an Agile environment (SAP, Jira, Confluence, ServiceNow, SAFe, SNOW) specializing in leading and motivating teams across all departments within the organization, including software development, quality assurance, and software engineering departments to create a collaborative, cross-functional and high-performing work environment.
Aleksandra is a versatile and accomplished entrepreneur with expertise in marketing, analytics, and technology. She helps businesses solve strategic problems through innovative thinking and low/no code solutions, resulting in improved customer engagement and quantifiable benefits for clients.
She provides valuable 1:1 mentoring to entrepreneurs. Aleksandra's experience as Head of Growth & Marketing has allowed her to develop scalable strategies for customer acquisition and retention.
She is proficient in improving systems, defining project requirements, and monitoring progress. Aleksandra excels in team environments and values collaboration. Her adaptability and problem-solving abilities have allowed her to thrive in fast-paced work environments.
Aleksandra is also actively involved in mentoring programs, sharing her knowledge and experiences with aspiring professionals. She is known for her positive attitude, strong work ethic, and willingness to learn and improve.
Her language proficiency includes English, Norwegian, and Polish. Aleksandra's dedication to continuous learning and improvement, combined with her technical expertise and interpersonal skills, make her an asset to any organization.
Did you enjoy this article and find it helpful? Why not share it with your social media network below?