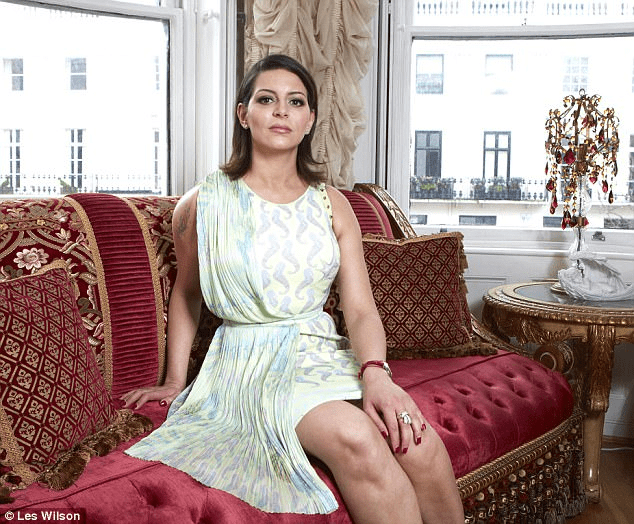 Duchess Nivin El-Gamal: A Life of Overcoming Adversity and Giving Back to Society
---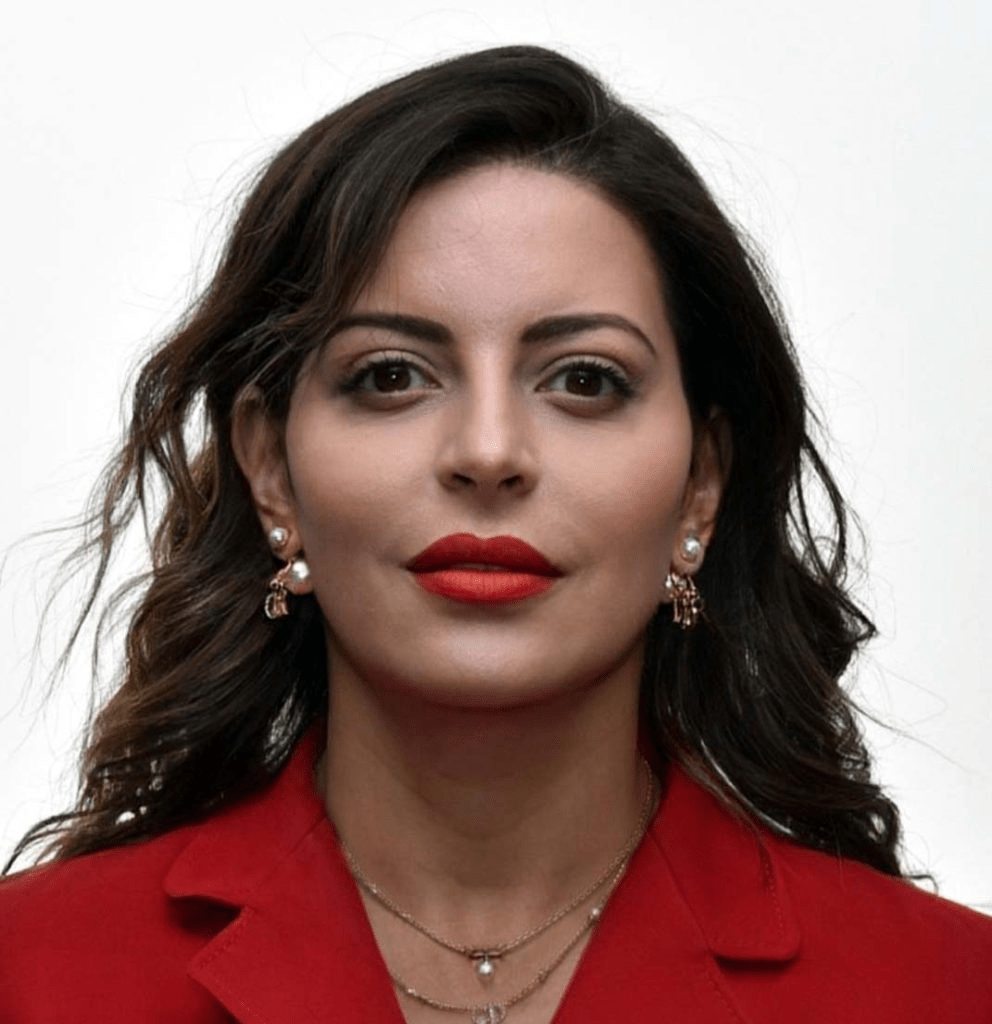 Summary of My Life Before Arriving in Britain and My Dreams Before Embarking on My Travels
As a child, I was always curious about everything around me and contemplated life with deep and serious thoughts. Despite growing up in a household of affluence and wealth, it was not a happy home due to the stranglehold of family violence. The overwhelming control held tight for both me and my sisters, and we were not allowed to voice our opinions or beliefs. However, I was able to turn this serious adversity around and my sisters and I eventually learned to find that inner strength to build successful achievements for ourselves and for mankind. Kindness became our defence, and while we recognized the reality of protecting ourselves, we became the protectors of others. Repression led to speaking out, and eventually my strong will resulted in beneficial changes.
What were the challenges you faced when coming to a new country like Britain and starting a new life there? How did you feel, and did you ever consider going back? How did you manage to survive and build a new life for yourself in a foreign country with multiple communities and aspirations?
Strangely, since I was five years old, I used to say that I will live in England. Therefore, in my little mind, England became my escape and happiness. My real journey began at the early age of 21 when I opened up a bank account and obtained the right visa certifications that allowed me to travel to the country that I had dreamed of and held in my heart for so long. My life unfolded with great anticipation and trepidation. Although I had travelled with my family to Britain, learning of its history, beauty, monarch respect, and staying British at heart, I was filled with excitement about the freedom this land offered.
Upon arriving in the country that represented safety for me, I thought about how to live legally in a most friendly and cultured country. How could I do this when all I had was a tourist visa? Planning my strategy, I chose a small and safe hotel while pursuing my studies, which allowed me to study and work for limited periods. While studying, I found a job working in the real estate industry. Next, I had to learn and study the diverse cultures and different communities, each offering their own unique customs and traditions, yet respectfully being British. Their pride became part of me, and I never wanted to leave. My love of Britain eventually led to loving a man who eventually became my husband. We had a most precious son who has grown up to be a very cultured, well-educated, caring, and respectful young man. A new defence called motherhood unfolded while cruelty and fear re-entered my life due to a series of problems and obstacles while defending my son's family heritage rights. In order for my son, Saeed El Maktoum, and me to survive, I had to educate myself with British divorce laws and the court system. For years, I built my case while my son battled a life-threatening illness. They say charity is organizing and providing for the needs to care for others. I have learned to take adversities and turn them around for the betterment or strength of those less capable. Endless nights and days were spent over three years in hospitals with my son from an early age. We now help research in UCL Hospital and Great Ormond Street Hospital. Struggling with hardships before my son's illness was diagnosed and finally treated, this led to educating myself with the law and medicine, as it took the medical system a long time to diagnose my son's severe illness. The law for primogeniture became my motherly duty battle for my son, the legitimate child, to inherit his parents' rights. Wanting to help others with the same illness, I started the charity, with the official name of Sheikh Saeed bin Ahmed Bin Saeed Al-Maktoum, to support people in any part of the world who are victims of war or natural disasters, in particular by the supply of medical aid to such persons and organizations caring for them.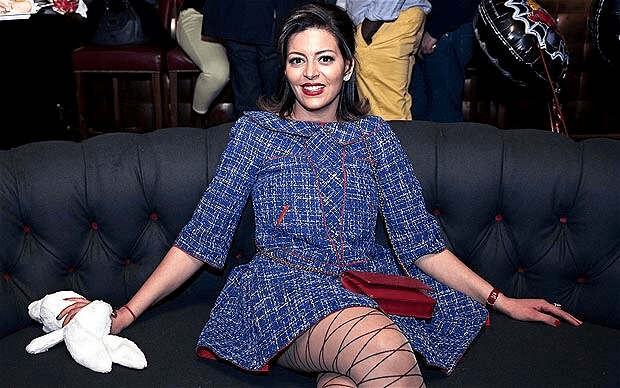 Charities bring together people who care about a cause so that they can make a difference. The main ways in which we wish to help is providing direct help, giving information, or raising awareness of an issue as with many charities when raising awareness for MBL MANNOSE BINDING LECTIN, a main part of the immune systems to give directions to cure diseases. Proteins characterized by the presence of collagen-like and lectin-binding domains. MBL is produced in the liver and secreted into the blood, where it constitutes an important element in innate immune defence. MBL shares functional features in common with C1q, IgM, and IgG. It is associated with a serine protease (MASP); MBL-associated serine protease is activated when MBL binds to microbial carbohydrate surfaces and in turn activates the lectin pathway of the complement cascade. MBL deficiencies are associated with defects of antibody opsonization and an increased risk of infection when the adaptive immune system is immature, in early childhood, or has been suppressed (e.g. after organ transplantation or during cancer chemotherapy).
SSAMAC Charity – Charity Organization (sheikh-saeed-bin-ahmed-almaktoum.com)
Private Work and Volunteering
I was focused on studying and working, and I was able to see the bigger picture of expanding community efforts. I became a member of the conservative party 22 years ago through a friend of mine and joined charities such as CCJ and Kabbalah to live in peace with the presence of three religions. Encompassing all sound religions for the betterment of mankind with joint support is my interest. King Charles III prayer showed the appropriateness of changes for pluralistic monarch diversity. I was very excited as Her Majesty Queen Elizabeth was the patron of CCJ. My love for my religion, starting with my upbringing of Islam and the teachings of the Holy Prophet Muhammad, gave me a sound foundation for blessings and peacefulness. I opened an international interior design company called Galaxy Star. Here, I designed the Statue of Liberty for Egypt, as seen from behind by the powerful pharaoh and the contemporary Egyptian imam. I would love for the statue to be on the face of President Sisi, may God protect him. I continue to cross-purpose beneficial projects between various countries involving the UK, my homeland, GCC for global value.
As I became one of the international 144 Peace Ambassadors, the objective is preventing war, which in turn protects children. All the money we raise has to go towards achieving these aims.
Also, my political volunteer work in the Conservatory increased, and I was finally given the title of Peace Ambassador by the Peace Union.
Institutions, Events, and Projects
CCJ, the Council of Christians and Jews, is a leading player in interfaith engagement. We call on people of faith to challenge prejudice and persecution together. We bring Jews and Christians together to engage in education, dialogue, and social action, and Her Majesty Queen Elizabeth was a patron since 1952. Over almost 80 years, CCJ has grown into a network of 27 active branches around the UK, amplified by a professional team that runs national programmes in education, dialogue, and social action – for rabbis and clergy, community leaders, students, policymakers, CCJ members, and those of all faiths and none are Learning: Dialogue between Muslims, Christians, and Jews on issues relating to Israel Palestine. https://ccj.org.uk
Our next event, for example, Southwest London and Dittons CCJ branch with Wimbledon Synagogue & St Paul's Wimbledon Parkside, is on Monday 8th May at The Windmill, Wimbledon Common, SW19 5NR. As one of the King's wishes was to take action and give back to the world, we are joining forces with the community of St Paul's church to clean up some areas of Wimbledon Common (Faith in Action). Apart from this, we will also have a special nature-based Scavenger Hunt to learn more about different plants and animals that live in the common and finally to regain the energy we will hold a yummy vegetarian and nut-free picnic.
Nisa-Nashim, the Jewish Muslim Women's Network, is the leading nationwide forum for Christian-Jewish engagement, celebrating the history and diversity of both communities, facilitating constructive dialogue, enabling meaningful learning experiences, and providing opportunities for transformative change. Nisa-Nashim is a national network, bringing Jewish and Muslim women together to inspire and lead social change. We create positive experiences for, and understanding about, people from different backgrounds – particularly Jews and Muslims. Our local groups, coupled with our strategic partnerships, provide a unique voice when advising government bodies, policymakers, and others, on how to promote social cohesion. We believe in the ability of women to build cohesion and positive change, the contribution of the faith groups, the corrosive nature of prejudice against 'Outsider' groups, and above all, we are committed to celebrating similarity whilst recognizing difference.
Nisa-Nashim is a national network which brings together Jewish and Muslim women to inspire and lead social change. We create positive experiences for, and understanding about, women from different backgrounds – particularly Jews and Muslims. Since its inception, Nisa-Nashim has established 24 groups of women across the UK, each co-chaired by a Jewish and Muslim woman, 90% of whom we introduce to one another. Each group is committed to building bridges and to helping tackle the local and broader issues of today. Groups are based on location and/or special interest, with an average of 30 members. As a starting point, many groups deliver social action projects whilst building their personal friendships and continuing their shared leadership journeys.
Research and Charity
The charity I started, Sheikh Saeed bin Ahmed Bin Saeed Al-Maktoum, supports people in any part of the world who are victims of war or natural disasters, in particular by the supply of medical aid to such persons and organizations caring for them. Charities bring together people who care about a cause so that they can make a difference. We provide direct help, give information, or raise awareness of an issue. Our main focus is to raise awareness for MBL MANNOSE BINDING LECTIN, a main part of the immune systems to give directions to cure diseases.
We focus on MBL specifically or primary immunodeficiency conditions.
Funding and Administration
Currently, my charity is solely funded by myself, but we are looking at charity fundraising such as charity events hosting gala fundraising events, sponsoring events, and advertising to bring in more donations. We must have a bank account, but all our work is voluntary, and no one is taking a pound from the charity as a salary or whatsoever.
Conclusion
My purpose in life is to see all children getting their freedom and human rights throughout the world. As a child, I was not given freedom to have beliefs; therefore, my struggle continues for others, and I do this now with freedom thanks to a country like Britain. Children must have the best possible start in life, and this is one of my steadfast objectives. By myself, I can't achieve this; we need all to be united and support this Nobel cause. I'm happy that so many humanitarians and big organizations are establishing such as The Great Nelson Mandela. I am proud to say I just signed his parliamentary book, Mother Teresa, and many others, including Princess Diana, United Nations, UNICEF, and UNESCO, all of whom are operating very successfully with your kind support. I love inspiring others and discovering new ways of working as one team to achieve positive impact in the lives of deprived and vulnerable people.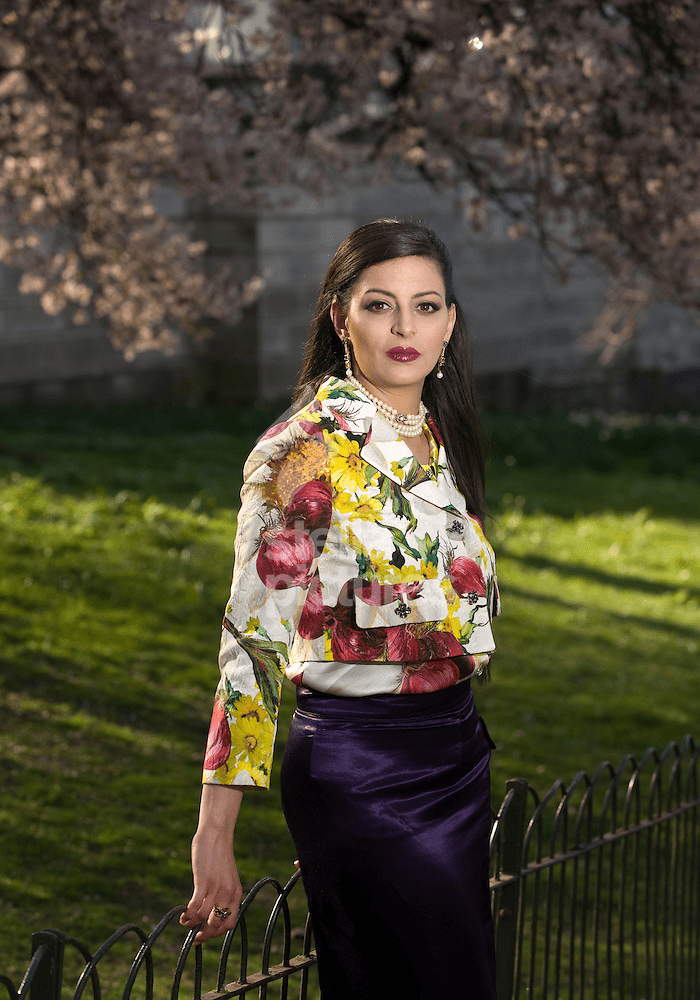 Did you enjoy this article and find it helpful? Why not share it with your social media network below?