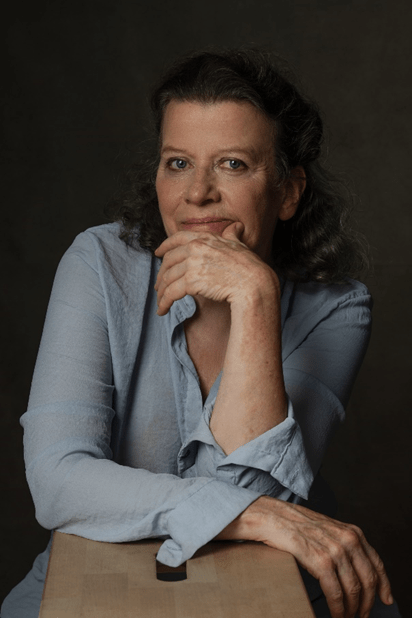 Marianne J. Jansen: Capturing the Essence of Life Through My Art
---
Marianne J. Jansen is a professional artist who has a deep passion for capturing the essence of life through her art. For Marianne, art is not just a temporary whim or something superficial; it is a means of expressing what moves someone and depicting a core. She finds her inspiration in the 3-dimensional world around her and believes that every shadow and all the light changes in nature can provide valuable information for her art.
Marianne's work is about people, animals, and everything that lives. She believes in staying true to oneself and having one's own handwriting, and her art reflects this philosophy. As a teacher of drawing, painting, and sculpture, Marianne encourages her students to work from their concepts and research, always emphasizing the importance of technique as a basis. In this interview with Global Woman Magazine, Marianne shares her insights on art, her favourite artwork in the history of sculptures, and how her story represents the mission of the Global Woman Club.
Art is personal and is the opposite of superficiality. Art uses an inner voice.
---
What motivates you to create art and how do you keep this inspiration alive?
I want to say something about what moves someone, what life means, and to capture a moment of life, what we observe, and what we participate in.
Above all: to depict a core.
Art is not something temporary, a whim, or something superficial. No, definitely not!
I find my inspiration from the 3-dimensional world in which we find ourselves. Not from a computer screen.
The computer can certainly provide a lot of information, but look around you, walk in nature. Every shadow changes shape and colour, and all the light changes.
If a brush or pen is an extension of you, you might try to capture something of that reality. Perhaps distort it, change it, as you experience it.
Can you tell us about one of your art pieces and describe the concept behind the art?
Slices of time, created in response to a theme "celebration of the spirit." The spirit is depicted as a human figure in long clothing, drawn with white oil crayons and on organza. I made more of these canvases, along with more handwritten poems, on the floor and hanging in space.
Because of the light and displacement of the sky, only a moving figure can be seen with the lines of her dress.
Slices of Time was on view in Venice in 2016 at Palazzo Franchetti.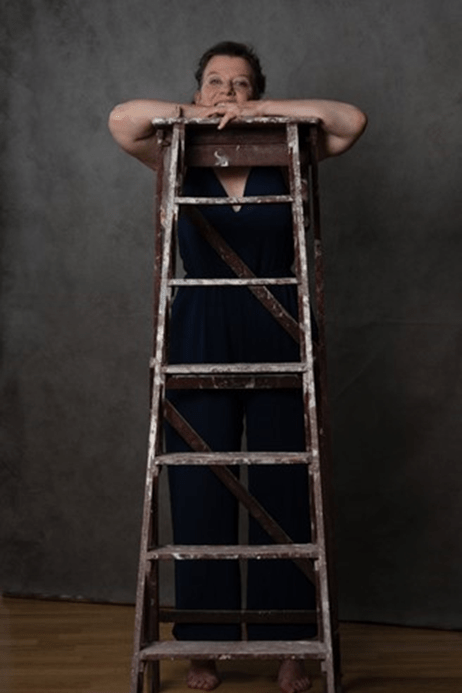 Professional artists need to consider ways to ensure their art competes with other artists' artwork. How do you make sure that your art is competitive?
My art is not competitive, I am not competing. As a professional artist, I make sure to bring my work into the light of day by exhibiting. And I have access to that because I am invited to do so.
I understand your question. But that's not how it works for me. I prefer to stand out from the crowd in my own way.
My work is about people, animals, and everything that lives. Especially about people. And in that line, I continue to develop. That is seen.
Stay individual, have your own handwriting, and follow your path!
What does the word Essence represent to you? How do you incorporate this concept into your art?
When you see someone walking away from you, you can recognize who that person is by the way of moving forward. There you see a core, an essence, that can only belong to that person.
An animal, a human being, moving, you can only depict by several lines or 1 line.
For that, I often use thick oil bars or conté and ink brushes. No line can then be replaced, all contours and directions can be seen, giving you a moving image. I choose 1 of these and emphasize it. That line represents the essence.
I prefer to draw on large canvases, which are more durable than paper. And in making large drawings, I move across the canvas myself.
The essence can also be the skeleton or the construction, from which a 3-dimensional image is formed.
Where would you say your art has been the most appreciated around the globe and is there a market you would like to enter in the near future?
My work is appreciated for its thoroughness, which I learned recently, but also for a certain refinement, handwriting.
My work falls under figurative art, realism, with which I play.
I take my place here and do not follow any particular movement. Growth, name recognition, and a specific market?
Application of my work in theatre on costumes, on which my drawings or décors designs. Yes, designing a theatre, a story, I would love that. Collaborate with different disciplines and inspire each other.
Do you think teachers form the largest contribution to an artist's attitude? What is the No.1 lesson you would like to teach your students?
As a teacher of drawing, painting, and sculpture, I, first of all, teach students to work very much from their concepts and research. Number 1 as a basis is always the technique. And from there on I always encourage them to look at their authenticity, their fingerprint, which is unique. And nobody has to become a Rembrandt, for example. Especially not!
A valuable lesson, which I have learned in life, is to never lose yourself. By this, I mean that you may be aware of your qualities and knowledge and always trust your intuition. Have faith in yourself and occupy your space.
What is your favourite artwork in the history of sculptures and how does your story represent what the Global Woman Club stands for?
I love Greek sculpture and admire clear forms and simplicity, spaciousness, emphasis on quiet poses, and folds that emphasize the body or movement.
But when I see the Nike of Samothrace, I see a goddess of victory, a voluptuous body of a woman, that is full of movement and emotion. And she is grounded. I feel the wind around her and her energy, which moves in multiple directions, with light and texture.
Yes, Global Woman is about giving women a voice, to give them a microphone in the media.
My voice is that of art. Art made by a woman, and showing a woman, through the eyes of a woman. My voice.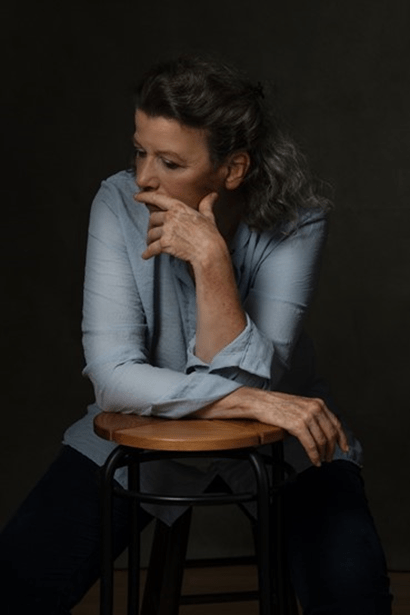 Did you enjoy this article and find it helpful? Why not share it with your social media network below?