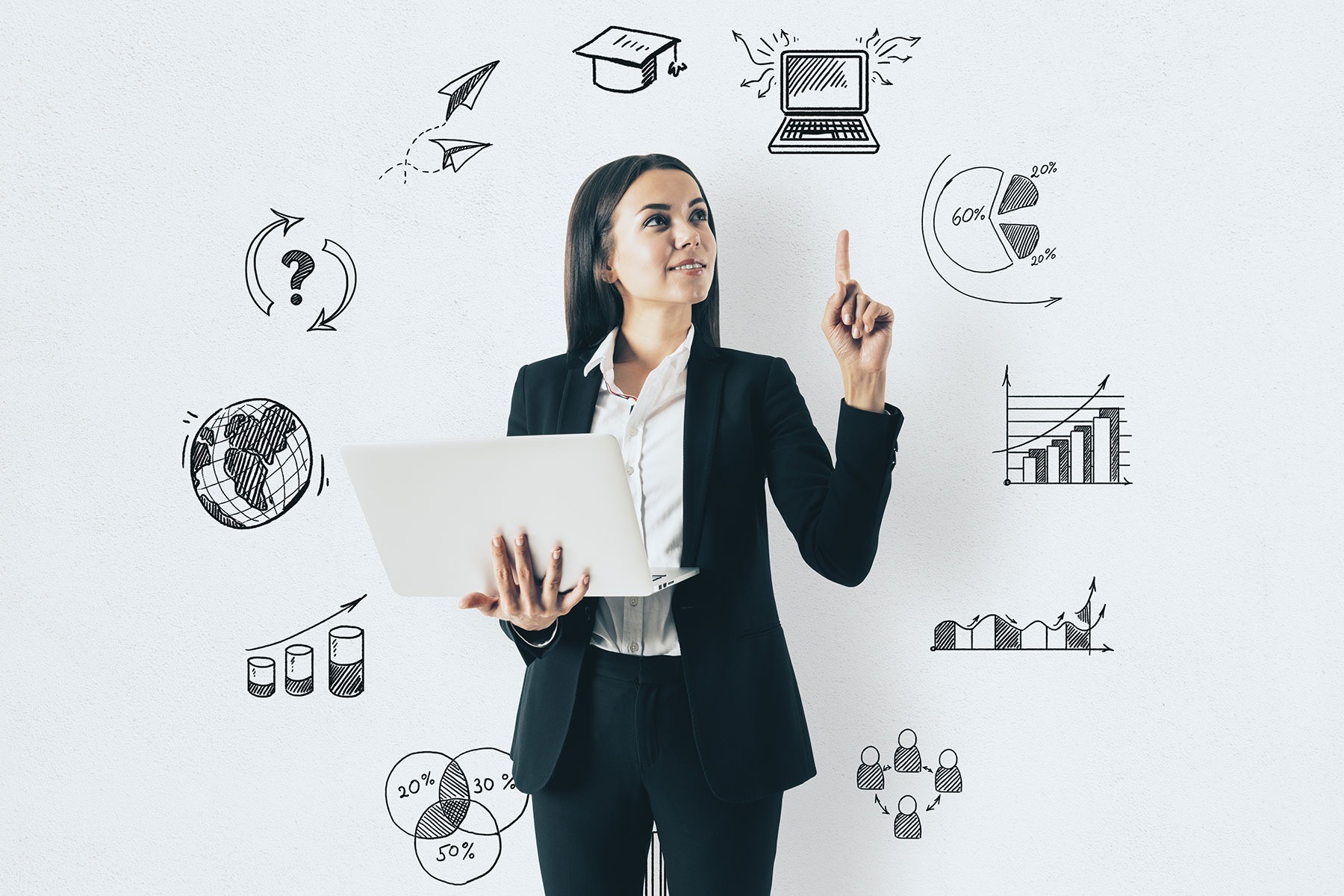 What no one tells you about effective communication in Virtual Team  
By Kornelia Zegiel
The coronavirus outbreak is affecting hundreds of thousands of people across the globe. A daily schedule and business life have changed almost overnight. A global pandemic is leading to a new way of working. Local teams have been converted to virtual. Now the fundamental question would be how to adapt communication in the virtual team and how to sustain it?
During my ten years' experience of leading a virtual team, I have learned that in order to be effective, you need to have an efficient system, great tools, and well-established processes. The virtual team will not exist if you don't have the technology to communicate. So you need to have communication tools in place that allow you to run meetings. They need to have a good internet connection. Quality of sound should be as good, so it almost feels like you're sitting in the same room.
In this article, I will present seven keys that help you to achieve effective communication. The fundamental rule to run successfully virtual teams is TRUST. Once you establish trust in your team, you can focus on other elements in your communication process. You have to know that trust is not coming itself in a magically way. To build trust, you need to be true to your words. Don't make promises you can't keep. You have to honor your commitments and be clear about them.
[rml_read_more]
manage results, not activity
The big difference between the virtual environment and the physical office is you can't see what people are doing. That's why the key is to manage results, not activity. Set expectations and monitor results, not time. This is empowering for people who are motivated and who take the initiative. On the other hand, it is a virtual microscope, which reveals people who don't know how to get things done. You can usually spot a poor hire in a couple of months and save yourself and the individual a lot of time and headache.
regularly scheduled team meetings
Having regularly scheduled team meetings in your calendar gives everyone the chance to stay on track, measures progress, and address the issues. You have to keep in mind that remote meetings should be planned ahead of time. When planning them, consider the time zones of all remote coworkers. Use google calendar world clock to help you plan meetings across multiple time zones. Sending an invite includes only those who need to attend. The meeting will be more efficient if you allow those not required to continue their work. Another key aspect is the agenda. Allow all participants to contribute to the agenda with something they wish to discuss. Keep the focus on one or two topics. Once the agenda is completed, send it before the meeting to all invited people. Make sure they have time to review it and prepare for it. Avoid sending the agenda two minutes before the meeting. If the agenda is not relevant to all the participants, consider removing them from the meeting or adjust the agenda. I'm a big fan of 30 min meetings. You can make them effective when you set expectations beforehand and tell everyone, what you need accomplished in that time frame. Choose an appropriate medium for your meetings. What medium you choose for your meeting, will depend on the type of meeting you are having. A small meeting between two people can be done over the phone. Larger meetings may do better with a video call. Using video can create a more collaborative feeling among participants. Popular tools that you can use for video conferencing are Google+ hangouts, Skype, GoToMeeting, Zoom. If you want to improve collaboration, share your screen with all participants. If you can't share your screen, share documents and all spreadsheets with all participants via google docs or send via email in advance. By sharing your screen, you allow participants to follow along with you and see what you see.
Create communication that saves time.
Avoid creating an e-mail culture that wastes time with endless "daisy-chain" conversations, which take several hours to read. Does your team spend hours trying to solve an issue with a long e-mail thread, which could have been solved with a 30-minute conference call? E-mail and instant messaging are critical tools in our work environment, but it's important to create a new culture of effectiveness around them. Ask yourself: How can I make my team's e-mail communication more productive?
Create clear standards
Create clear standards that build a cohesive culture. Be able to answer yourself a few questions such as: What are my standards of quality? How do I define excellence? What do I expect from the people in my team? If you are a leader, make sure everyone knows the answers to those three questions. It is especially important when people are having different geographical locations. You need to be able to create cohesion with excellence, and a sense of pride in what your team stands for. It is very important for people to have a reason to belong to; so-called WHY. They want to have a strong culture, which gives them a sense of belonging and also the confidence of knowing, what the rules of the road are for them and the whole team.
Establish rules of responsiveness
Establish rules of responsiveness. When people are working remotely, you must define what your rules of responsiveness are for your culture. How quickly are people expected to return an e-mail or a phone call? What is your protocol when people are out of the office or on vacation? Do you have a backup process in place? The worst thing is to start building the backup when the person left the company or went on sick leave overnight. If you're in a customer service environment, it's important to have clear expectations regarding how to respond to all customer inquiries. No one likes to be kept waiting, and knowing what to expect immediately lowers the blood pressures on both sides of the customer/company relationship. Once you have your communication keys in place, you need to model the behavior you want to cultivate. Set some boundaries for yourself, and let your team know when you're not available. If you're on a family vacation, give people plenty of notice, and let them know in advance from when you are not available. Empower people when you are unavailable. You'll be surprised at the solutions that magically appear when you are unplugged from your smartphone.
Define a virtual library
Define a virtual library in the hard drive, where you can store files and documents used by the team. There is nothing worse when you need the latest updated version and you can't access it, because it's stored in a team member's C drive. The folder structure should be simple and understandable for everybody. Agree on rules regarding name convention for files and documents. Having a process around that aspect: it will save time and enhance collaboration across the team.
Appropriate communication is a huge time-saver and great benefit in daily business life. The masters of efficiency take a little extra time to think through their communication in the beginning. They consider their objectives when deciding to get on the phone. They craft their emails with purpose using the exact language necessary to get the desired effect. It takes a little more time in the beginning, but can save days in a project.
If you implement all of these seven steps, you become a master of effective communication in the digital world. Paul Watzlawick, Austrian psychologist, said: "One cannot not communicate". Communication plays a fundamental role in our lives and society. It is impossible not to communicate and run the business. Knowing how to communicate, everyone can move confidently and efficiently to achieve all the objectives in record time.
Did you enjoy this article and find it helpful? Why not share it with your social media network below?