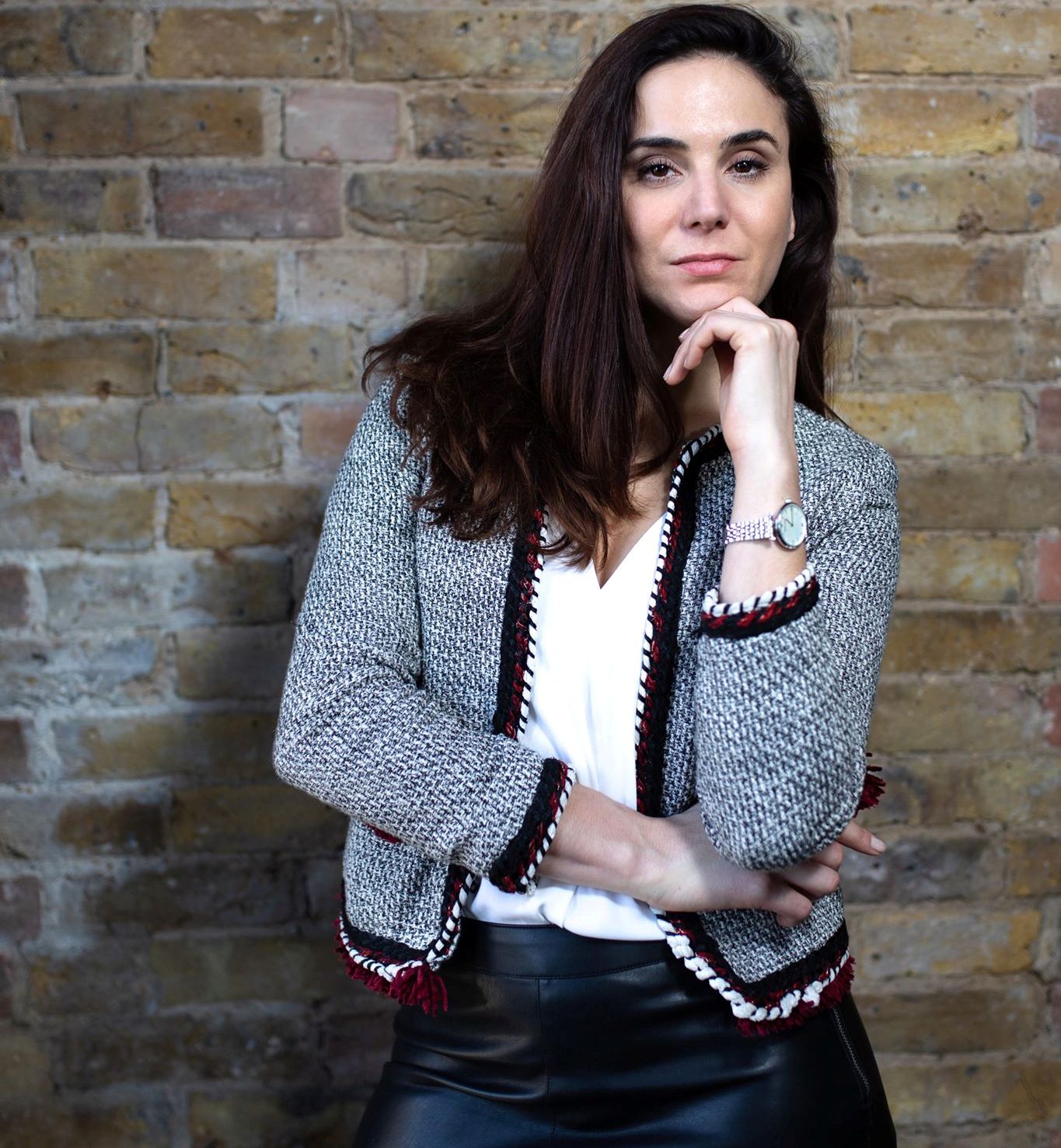 What doesn't kill you makes you stronger
Rebeca Fernandez –What doesn't kill you makes you stronger
By Kicki Pallin 
She has the face of an angel, but the strength of a warrior. Rebeca Fernandez is the CEO and Founder of Golden Human Capital and an International Speaker also doing guest lectures at the Cantabria University. She teaches in Human Resources Management about the value of people. Her tough past and challenging upbringing catapulted her into a completely life changing path, where the main focus is to create more happiness on this planet. Now she is launching The Happy Factory, a community for like-minded people that want to increase their happiness within the workplaces, or make their careers set off. 
Your childhood has influenced a lot how you have made your choices in life, can you share a bit about your early years?
Yes, how a story ends has much to do with how it begins, so I must begin with my childhood. I am from a small village in the north of Spain. I was raised by a teenage mother – she was only 17 years old when I was born – and a father that was 10 years older than her. He had been a construction worker since he was 13, and was a 'bad boy' at that time. My parents with no money and no education, suddenly got in a situation where they were forced to get married and raise a baby – me. 
I spent a lot of time with my grandparents. On my mother's side, my grandfather suffered from depression for as long as I can remember. He worked for the Spanish Military Police and I remember how I used to go with him in his car and he was explaining to me about the traffic signs. Unfortunately, he couldn´t beat his mental disease, and he committed suicide when I was 12 years old. This was really shocking for me as we were very close. My grandmother saw everything, so this was of course a big trauma in my family. It wasn't any better on my father's side, my grandfather was an alcoholic.
Despite all these situations, I truly love my family. They taught me to be a warrior. My father, mother and I have grown together. My father was able to leave the bad life behind, my mother to become the one of a kind woman that I am honoured to know and, when things were a bit more stable, my brother Victor was born. I was nearly 10 at the time, and I've been like another mother to him.
It sounds like a very tough upbringing, did you find any safety being in school?
Well, I remember being a bit bullied by some of my classmates and teachers, but I understand now that it was because I was very different from the rest. I was always feeling like a stranger and, in a way, no one was understanding my intellect and the way I was seeing the world. 
With drama at home and at school, things turned bad. When I reached the age of 14, I started to go out and I got into a not very healthy way of living, and having toxic relationships at the same time. I guess I was running from reality. But you know as they say, 'What doesn't kill you makes you stronger'.
You are a very successful business woman today, what was it that made the changes start in your life? 
In life you can do whatever you think you can! I wasn't brilliant at school, but I was very good at maths. I was getting bored very easily as my mind was full of ideas. So, I decided to be self-learned in what I was truly interested in. I am a very curious and creative person and I love to think and do things 'out of the box'.
Also, since I was very young, I knew that I wanted to be an independent and successful woman. I was always repeating in my mind: "I don't want a mediocre life. I am going to create something big and earn enough money to help both my family and people who need it". I always knew that I wanted to make a difference in this world by creating a happy life and world, for myself and others.
How has your professional career developed? 
Well, one thing was very clear to me, to accomplish all that I wanted, I needed to work hard and leave my home. When I was 19 years old, I started my first degree, in Tourism Management, which allowed me to leave my home and start living by myself in a city called Santander. After that, in 2008, I started a second one in Public Relations and Advertisement Management near Madrid. Before finishing, in 2010, I started working in Madrid in Marketing, but the economic crisis was hitting Spain. My manager told me that they needed to reduce staff, so I decided to leave my job and move to London.
What happened when you came to London?
In 2011, I came to London without a job, money or a clear idea of what I was going to do. I started working in a shop and then in a restaurant. But something in this city made me realise that I needed to make a change in my life. 
It was in 2012, when darkness came to my mind and filled my head with doubts and thoughts. I clearly remember one day that I was walking on Carnaby street, and I wasn't able to recognize myself! I started questioning who I was and what I really wanted in life. I realised that I had traumas based on my past and without realising it, I was suffering from depression. For a long time, I was thinking about ending my life, I was always crying and constantly unhappy. Which for a while I thought it was normal behaviour, but it wasn't! So, I decided to go back to Spain to start a psychological treatment. 
The treatment was very tough, as I didn't receive any support from my family, they never understood why I was feeling that way. But I was fighting for a better future and wanted to cure myself and overcome my traumas – and then being able to help other people. 
I will always be grateful for that decision! Because of that, I could find the answers to my self-destructive behaviour. I started the process of finding meaning in my life, overcoming mental barriers and improving, overall. I was able to look back and forgive the past and look to the future with hope. I found out what I wanted in life, but to be able to do it I needed to create my own business. But firstly, I had to prepare myself for how a business works. So, I decided to study an MBA with the little money I saved from my first year in London. It was very hard as I had to work every day during weekends in a bar. Despite this, I finished my MBA being one of the best of my graduation year. 
How did your studies change you?
I started feeling more aligned with my goals and I realised the importance of Human Capital in businesses. I thought that was a great combination for me, my passion for understanding the people, my empathy and business. It was great! I was happy to finally have found my path and, during my MBA, I also started working as a HR Consultant in 2013. 
Did you miss London?
Yes! When I left London in 2012, I made myself a mental promise that I would come back one day… and I did it! I got tired that, at that time, Spain was lacking awareness of the importance of Human Resources, and I wanted to explore the industry in another country that actually cares about it. So, I decided to come back in January 2015, stronger than ever! In a week, I found a job in HR in Barclays. Since then, I have had the chance to change roles a few times and I have been working in different areas and industries within HR. Also, I have been leading HR transformation programs for a big consulting firm.
What were your biggest take-aways from your work experience during these years?
I have always seen every job that I had, as a way of understanding the business. I wasn´t just interested in 'getting the job done'. I wanted to know how the industry works, how I could improve customer service, how the business could be better. I have changed roles a bit and I will always be grateful for all my work experiences, as I am now able to understand the HR industry very well. Also, my understanding of philosophy and people´s mind, especially since my grandfather committed suicide, helps. I have always tried to understand the root cause of people's behaviour, rather than getting things personal. 
In all these years and working with many different clients, cultures and people, I have discovered that many large and small businesses were going through varying degrees of `Human Capital anxiety'. So, I investigated why companies were still not considering employees as the most valuable asset, and why companies were full of unhappy employees that were not enjoying their work. 
Because of that tremendous need for creating happy workplaces and making sure that employees are treated as the most valuable asset, I decided to focus on that all the life cycles of an employee within a company are well defined – and properly measured. 
In 2018, I was working in the HR data and technology space for a consultancy firm, I decided to develop a Human Capital Analytics Framework (HCAM) and I started a Human Capital consulting practice. My main focus was on helping organisations to design and implement Human Capital Strategies by using analytics. I started to see the lack of data mindset across organisations, and how companies were willing to implement HR transformation programs without a clear vision on the outcome they wanted to achieve. This was causing a lot of stress and created non-healthy places to work in. So, I founded Golden Human Capital started in early 2019.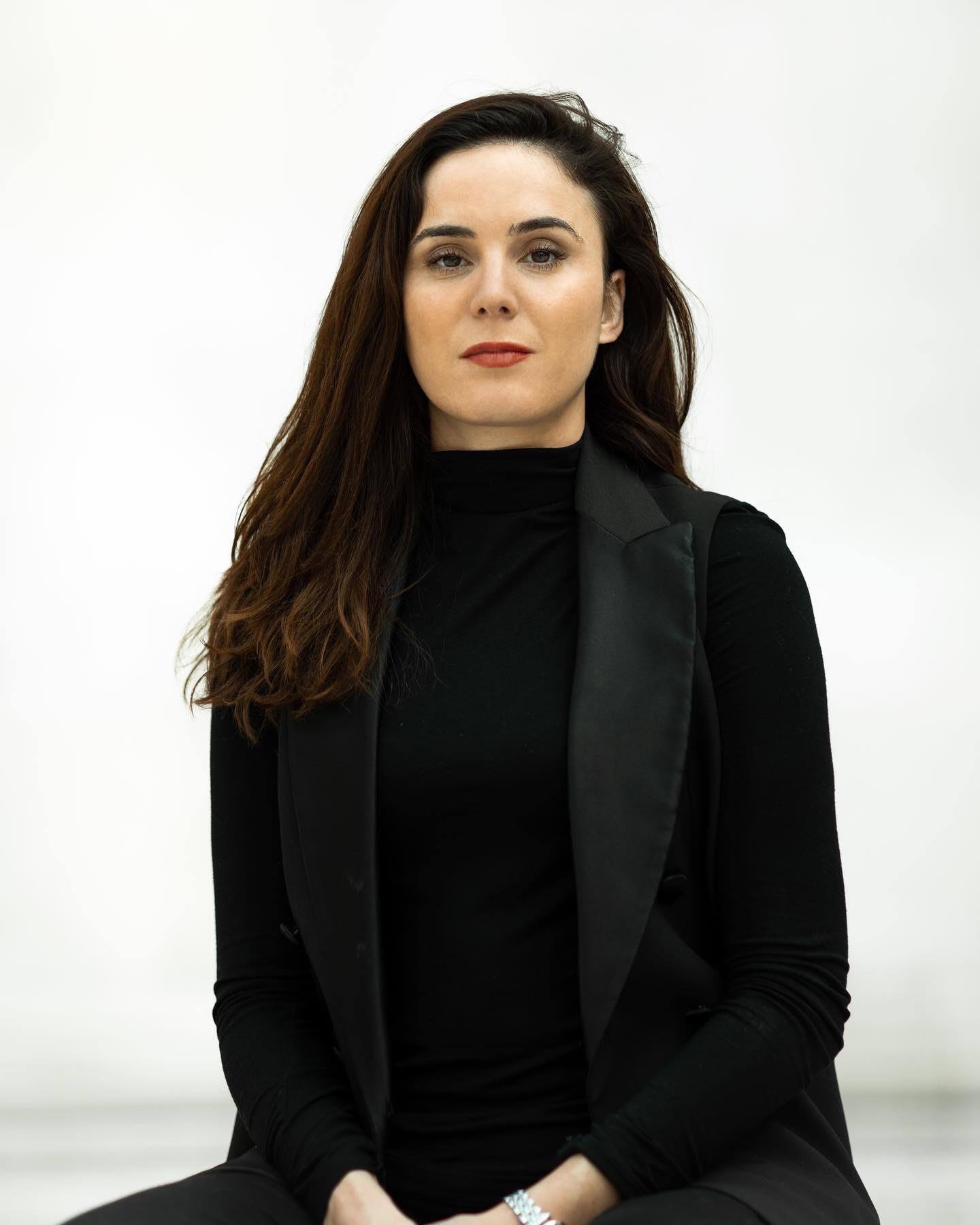 Was this the sole reason for you starting Golden Human Capital?
No, instead of making me weak or ashamed, my tough experiences of the past have taught me how to understand people's problems. That's why I have developed a great sense of empathy. When someone used to hurt me or when I used to experience a traumatic situation, instead of taking it personally I used to go to the root cause of people's actions. I am a very analytical person too and I love to solve problems. On the other hand, as I have suffered economic difficulties and had to start working quite young, I remember how I used to dream to follow my passion and work with what that makes me happy.
Now, after all these years of never giving up I am really happy and passionate about what I do. I want to make sure that the workplaces are full of happy people too. Because happy employees make happy clients! 
What is your vision for the future?
To make Human Capital our new gold! 
To create a culture of belonging in the workplaces and the need for employees to find a sense of meaning and purpose in what they do is key for any organisation. As David Ulrich talked in his book The Why of Work, Believe, Become and Belong.
In Golden Human Capital, we have an extensive knowledge and experience in the process of planning and executing, we want to create change with speed and agility for companies and organisation, so we measure everything in the process, because what gets measured gets done!  
We also have the Golden Human Capital Learning Academy, which offers workshops and training programs with the same concept: Increasing productivity by employee happiness! 
Now, we are developing a new concept called The Happy Factory. A community for like-minded people that want to increase their happiness within the workplaces, or for anyone who are serious about taking their career to the next level. Our vision is to spread happiness by turning organisations into happy places to work. The club provides support and advice, as well as a forum to discuss people and business issues, and to share ideas and best practices.
Can you leave us with some final words?
Yes, but I will borrow them from Richard Branson, 'Train your people well enough so they can leave, treat them well enough so they don't want to'. Organisation transformation always starts from within. Happy people create happy clients. This is the philosophy behind our new venture which is transforming organisation culture – The Happy Factory. I'm so happy to share that the launch event will be taking place on the 28th of February at the Century Club  in London.
For more information about Golden Human Capital and The Happy Factory, go to: 
Did you enjoy this article and find it helpful? Why not share it with your social media network below?