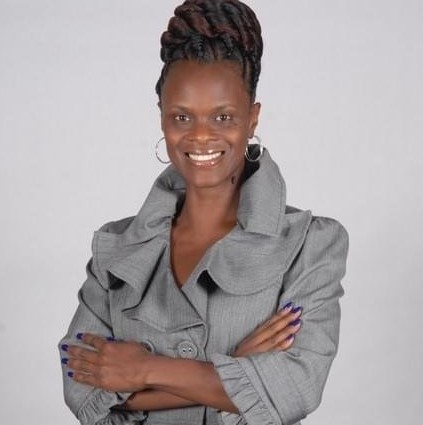 Focus relentlessly on your outcome without compromising on your standards
Linda Attram –Focus relentlessly on your outcome without compromising on your standards
By Fatima Gorezi
 Entrepreneur, Mother, International Speaker, Author, Martial Artist & Founder of Mothers in Business.For the past twenty years Linda has been running successful property businesses, including a multi-million pounds property portfolio and is the Founder of Mothers in Business. Linda is a meticulous businesswoman, devoted mother, author and a public speaker. She understands the challenges entrepreneurial mothers face, when running a business at the same time and that is why she created 'Mothers in Business'; to provide a platform for them to grow and feel supported.
[rml_read_more]
How did you get your idea or concept for the business?
The concept for "Inspiring Mothers in Business" was created from my own real-life personal experiences of juggling the challenges of being a busy mum whilst managing the home and business at the same time.  Being a mother in business has great highs and lows, often at the same time, that can become overwhelming. Sometimes, as women, we keep the lows to ourselves for fear of being judged that we are not good enough or that we are unable to cope. 
For many years I kept my low periods to myself in isolation for this very reason. I thought I was the only mother in the world to feel a great deal of guilt in not always enjoying the pleasure of constantly being called 'Mum' as it made me feel like my identity was being stripped away. This affected my confidence and at the same time intensified my guilt for spending time on my business, as well as my children and not always in balance or equal periods of time. 
It was not until I gained support and accessed a variety of strategies that I found my voice and regained my confidence. When I started to talk to other mothers, I soon realised that I was not alone and that the feelings I experienced were also experienced by many other women who were also dealing with these challenges in isolation. Drawing on my many years of experience as a mother and as a businesswoman, I felt a calling to help other mothers in similar situations; to inspire and empower them to know that it is 'Ok, not to be Ok' and that as much as we may love to be Superwomen, we all need support in a secure and safe environment, and that is why I created Inspiring Mothers in Business. My mission is to inspire and empower women "To Be More and To Achieve More".
How do you advertise your business?
Inspiring Mothers in Business is advertised through all major social media platforms. We can be found on Facebook and Instagram by following Inspiring Mothers in Business and via LinkedIn by connecting with Linda Attram.  We also advertise and promote our work at networking events such as Global Woman, also through our website www.mothersinbusiness.co.uk and via word of mouth. Our followers have access to an array of inspirational resources, advice, tips and success strategies including interviews with everyday mothers in business, as well as information on upcoming training events and retreats aimed at women to enable them to breakdown their limiting beliefs in a safe environment and to create a new empowering identity to be a great mother and a great businesswoman.
To what do you attribute your success?
I attribute my success to my mother, who inspired me throughout my whole life. A woman who achieved so much before her life was cut short, a woman who was the eldest of sixteen children, who had very little education, left her entire family in the Caribbean to start a new life in the UK with my father, with no family support. My mothers' courage, bravery and respect, on the importance of education and continual personal development inspires me every day to move forward to focus on my outcome and achieve my goals.  
Being open-minded, having a 'Can Do' attitude, helping and supporting others, as well as, approaching day to day life with gratitude and authenticity contributes to my success. The love and support of my husband and three children ("My Four Why's") contribute immensely to my success.
Life experiences, the highs, the lows, challenges, experiencing loss (both personal and financial), learning to manage my emotions under challenging circumstances have all aided my personal growth which have contributed to my success. Being a First Degree Black Belt in Taekwon-Do and incorporating the tenets of Taekwon-Do  (courtesy, integrity, perseverance, self-control and indomitable spirit) into my personal and business life.
If you had one piece of advice for someone just starting out, what would it be?
Focus relentlessly on your outcome without compromising on your standards. The journey may seem challenging and uncomfortable along the way but just stick with it, if you are truly passionate and excited about your outcome, focus on it with laser vision, and treat each challenge as a learning experience, to establish what did you learned from it and how you could mitigate that challenge in the future.
Linda is a contributor for the Global Woman Book Project : The Mind of Female Entrepreneurs. How to think and act to succeed in business.
The book is available in Amazon and you can get your copy by clicking HERE
Did you enjoy this article and find it helpful? Why not share it with your social media network below?