What Can Female Protagonists Teach Young Women?
What Can Female Protagonists Teach Young Women?
If you pay much attention to pop culture or the entertainment industry, you've no doubt seen plenty of excitement over the portrayal of the DC Comics character Wonder Woman that hit cinema screens this summer. The superhero was played by Gal Gadot in a film simply called Wonder Woman, and critics responded with almost universal praise. As unique as this movie was, however – it was the first major superhero film with a female lead – there are actually a lot of noteworthy films coming out in the next year with strong female protagonists (to say nothing of the fact that Star Wars' latest jedi is a woman!). 

The one that most people might already be aware of is Tomb Raider, a reboot of the popular action/adventure series due out in March. The Tomb Raider character of Lara Croft has already enjoyed a resurgence in recent years, appearing in multiple console video games as well as in Microgaming's slot reel collection hosted by Slotsource. In fact she's also appeared in a mobile game called Lara Croft GO. So, between console and mobile games and online slot arcades, she's back in the public eye to some degree. But a whole new big screen adventure for Croft – not to be played by Alicia Vikander – should be a big deal for movie lovers, and particularly girls and young women. This is in effect the Indiana Jones for women. 
[rml_read_more]
Another interesting project on the way is A Wrinkle In Time, a fantasy adventure to be based on the legendary novel by Madeleine L'Engle. The story will revolve around young girl Meg Murray, who will be played by Storm Reid. The tale also includes a host of other strong female figures to be played by the likes of Reese Witherspoon, Gugu Mbatha-Raw, Mindy Kaling and Oprah Winfrey. But if the film is done well, Meg Murray could become this generation's Matilda – or perhaps the closest thing young girls have to a female Harry Potter or Frodo Baggins (though of course many such girls look up to Hermione Granger).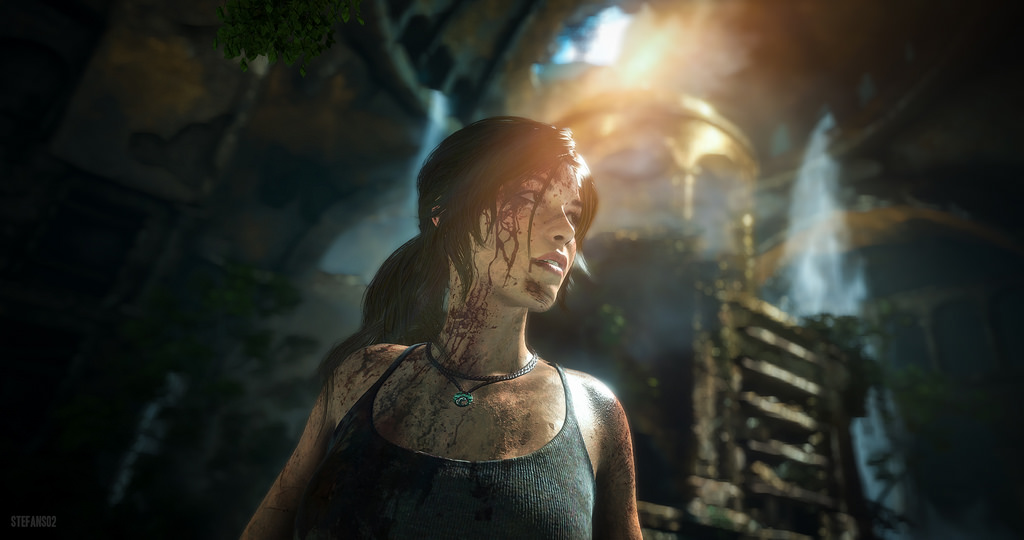 There will also be a Barbie movie that appears to be an attempt to match the popularity of the LEGO film adventures. I wouldn't mention this because Barbies have probably been responsible for a lot of deep-rooted misconceptions about body image, but by the sound of things the film will try to right the ship. It's about a Barbie who's exiled from "Barbieland" for not being perfect enough. 

At any rate, with strong female protagonists getting trendy, it feels like an appropriate time to ask what they actually do for girls and young women. Are they teaching self-confidence and inspiring a sense of ambition? Are they breaking down stereotypes? Or are they simply more movies that we should treat as entertainment and leave it at that? 

I'd probably say it's a mix of all three. Recapping the "hero moments" in Wonder Woman, one article at Wired pointed out examples of female celebrities and moviegoers feeling empowered by the film, rather than simply enjoying the fact that it existed and entertained. There's value to seeing a woman as the center of attention in a genre that's been so thoroughly and relentlessly dominated by men, and it's not a huge leap to imagine girls and young women applying the message to their own lives. If Wonder Woman can be as prominent as Batman in the same world, why can't a woman become CEO of a major tech company? It may sound a little bit simple, but children take messages from entertainment, and genuinely look up to fictional heroes. 

Where Tomb Raider is concerned, there also ought to be a strong message about body positivity and self-confidence. This was one of the tricky things about watching Wonder Woman. Many view Gadot as goddess-like, and she certainly has a body a lot of young women would kill for – just as many young men would love to look like Captain America shirtless. But Vikander is a different actress, quite beautiful in her own right but not fitting the typical Hollywood ideal of a tall, curvy woman. She's slight and somewhat unassuming, and watching her take center stage should be reassuring for a lot of girls. 

And finally with Meg Murray, girls will get a character who teaches them to embrace their own curiosities and walk toward the extraordinary and away from the conventional. These are often the values of young adults heroes, but this one will speak more directly to female fans. 

All in all it's tough to define any one or two lessons female audiences can learn from these characters. But this is a nice trend to see in Hollywood and it's not a stretch to imagine these characters inspiring the kind of confidence and self-reliance that isn't always emphasized for young women. A generation of young women who believe they can be superheroes may well be a remarkable thing to see. 
Did you enjoy this article and find it helpful? Why not share it with your social media network below?