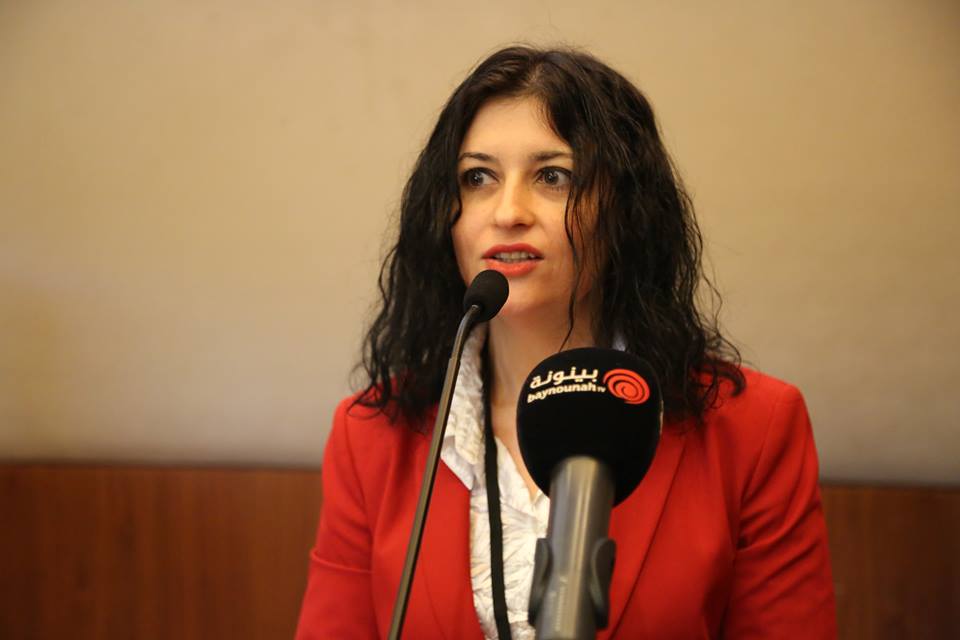 Viola Gjylbegaj – Be guided always by your passion
Viola Gjylbegaj – Be guided always by your passion
By Fati Gorezi
Viola Gjylbegaj, was born in Albania and finished the Pedagogical High School in 1999 and then she left Albania to study her bachelor's degree in Italy at La Sapienza University of Rome. Since 2011 she has been 'Assistant Professor of Mass Communication' at Abu Dhabi University in Abu Dhabi, UAE. She has written for many publications in important journals in the field of 'Media and Communication' and has participated in many international Conferences in the UAE, Oman, Italy, France, Austria, Germany and Turkey etc. Recently she has been awarded the 'Teaching Award' from the 'College of Arts' of Abu Dhabi University for the year 2017 and the 'Collegiality Award' for 2017.
[rml_read_more]
What is your professional background?
I am an Albanian woman, a very responsible, motivated and enthusiastic University Professor, a Writer, Translator and Media researcher. My studies were completed at one of the best universities in the world, 'La Sapienza University' of Rome, in Italy. My background is varied: I studied first a BA in 'Foreign Languages and Literature', and then a Second BA in 'Publishing and Journalism'. I continued with a Masters in 'Linguistic- Culture Mediation' and a PhD in 'Linguistics'. It makes me very proud that I have had a scholarship during all my studies from the Italian government. I am the author of two books published in Italy with 'Aracne Editrice' and I have around 20 papers published in the proceedings of International Conferences in the field of Media and Communication. In addition, I am a translator of four books and I am fluent in three languages, Albanian, English and Italian. Finally, I am very proud that I also teach online the Albanian language to foreigners with my YouTube channel 'Learn Albanian with Viola' and I was recently on an Albanian talk show to talk about this experience.
How do you remember the beginning of your career?
I have always wanted to teach. My parents were teachers and they have set me the best example. In particular my father was always motivating me to study. He wanted me to be an educated and independent woman who could give something to future generations. He taught me Italian when I was three years old as if he knew that one day I was going to study in Italy. I started my career in teaching when I chose to go to the Pedagogical High School in Elbasan, Albania, where I decided that being a teacher was the perfect job for me.  The beginning of my career was not always easy. I have made many sacrifices to achieve what I have now, but it's all been worth it.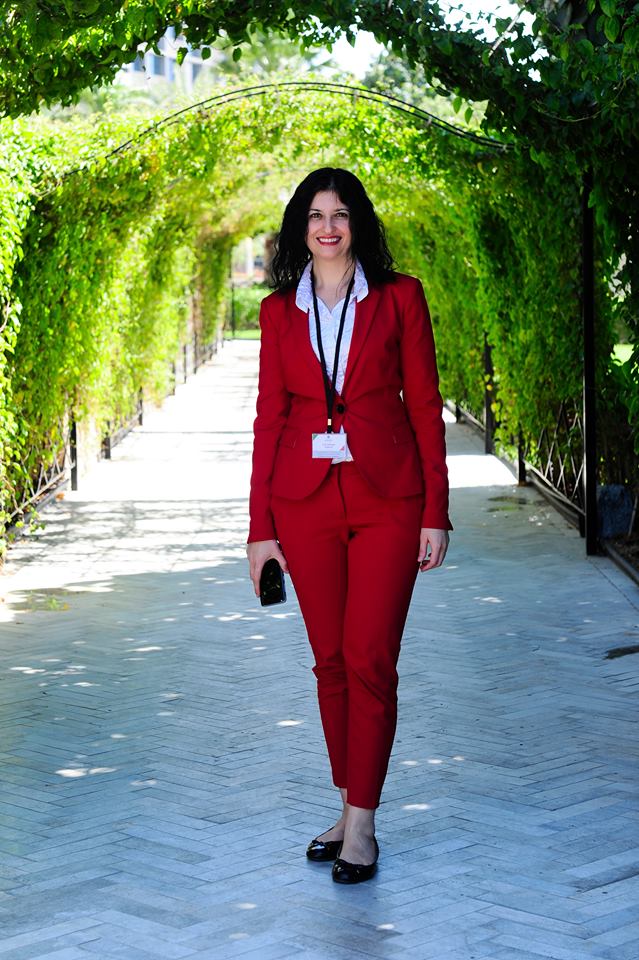 How would you describe your life now? Who is Viola Gjylbegaj?
I am really very happy with my life and I feel grateful every single day. They say, it's not possible to have everything, but I have realized that it is possible when you fully commit yourself. I have taken a lot of risks. I always say to myself that I have lived three lives, one in Albania, one in Italy, and the current one in Abu Dhabi. I love to challenge myself and take risks. I love to see where those risks are going to take me. Since 2011 I have lived in Abu Dhabi, UAE with my husband Osama and my son Adam who is almost three years old. My family always comes first. I have also the most beautiful job in the world. They say, choose a job that you like, and you will not feel that you are working – and that is completely true. I love being a University professor.  I teach Mass Communication at Abu Dhabi University in UAE. I love my students and all my colleagues.
What do you feel are your biggest achievements?
Luckily, I am proud of many things. Eight years ago, I started the YouTube Channel where I teach Albanian to foreigners and now we are a big community. I like to believe that I am one of the reasons people are in love with my country. Five years ago, I published my first book in Italy: "The Shadow of Power, George Orwell and Ismail Kadare". This book means a lot to me, because literature is my first love. I must also mention the birth of my son Adam, who is the joy of my life. In addition, this year I was the Chair of the 1st International Conference on Media and Communication in Abu Dhabi with the participation of 45 delegates from all around the world. That was a really great achievement. I also received from the College of Arts and Sciences of Abu Dhabi University, the Teaching Award and the Collegiality Award for the year 2017.
What advice would you give to women who need to take control of their lives and create a successful career?
I think it's important to be focused. Of course, there will be many difficulties along the way, but don't get distracted by the zigzags in the road. Be guided always by your passion. Take risks and always challenge yourself. Everything is possible if you have a true goal.
What are your ambitions in life?
When I was a child, my father was my mentor. He was my best friend, my teacher, my advisor my best supporter. I want to be a mentor for my students, someone they will always remember.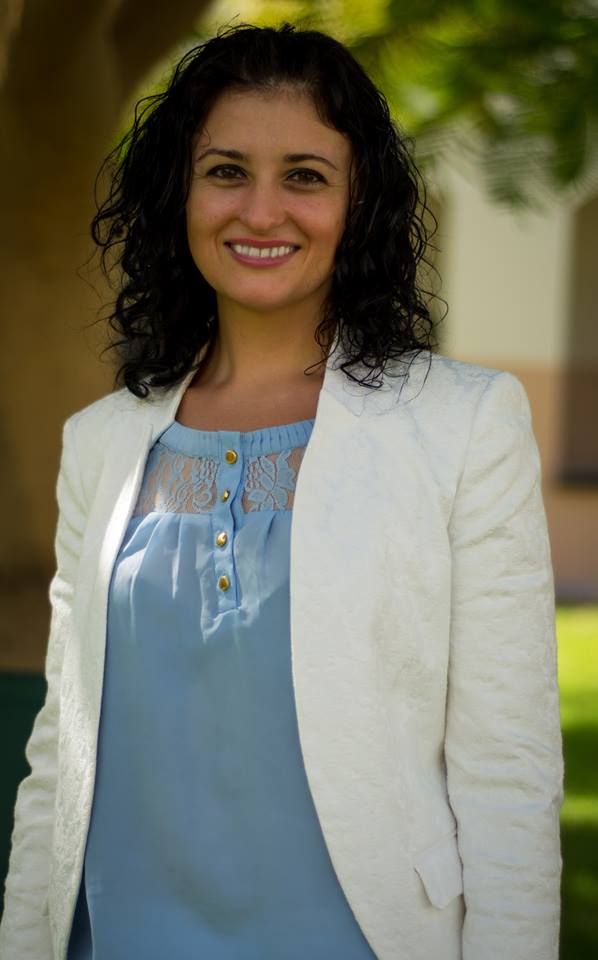 What is next for you?
I love being in the academic life. I want to continue to do my job as a Professor and I want to continue to do more research. I am planning to publish another book soon and I want to build a School for foreigners who want to learn Albanian. Finally, I want to learn Arabic as it is the first language of my husband but also because it's a very difficult language and I love challenges.
Did you enjoy this article and find it helpful? Why not share it with your social media network below?