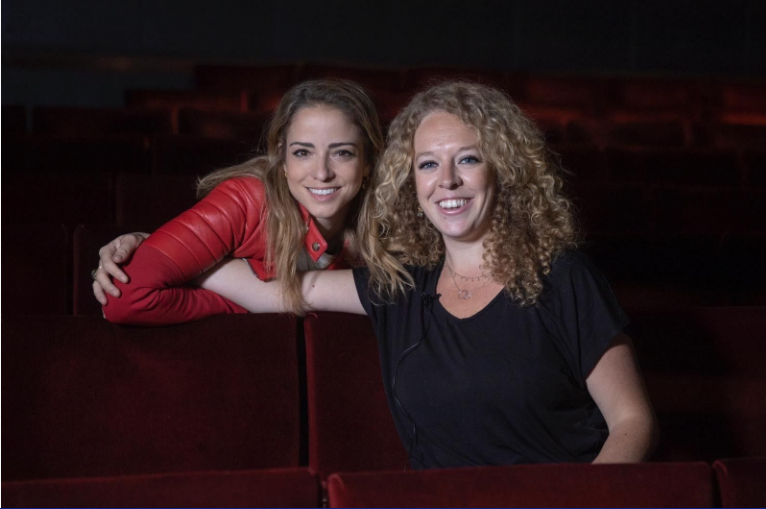 The Tale of the Sisters Grimm
"We did always have plans to take over the world," laughs Ella Spira, one half of the theatre production duo Sisters Grimm, along with Pietra Mello-Pittman. "But we never could have possibly imagined the amount we've done, a Grammy nomination and now MBEs – that is completely unexpected." At the end of 2020, the duo was honoured with MBEs for services to International Trade and the Creative Industry in the 2021 New Year Honours list.

Spira and Mello-Pittman are two smart, ambitious women who from the off were determined to do things their own way. Back in the late 2000s, Mello-Pittman was a dancer with the Royal Ballet who had begun creating her own productions; Spira, a composer who started out writing production music at the BBC. And they bonded over their interest in collaborating with arts beyond their own particular worlds, in club culture, film and world music.

In 2009 they created a theatre company that broke all the rules and Sisters Grimm was born.  Founded to produce shows that celebrate different cultures and are accessible whilst produced to the highest artistic standards, Sisters Grimm shows would offer a unique and vibrant immersive experience, powered by an explosive fusion of live music, song, and dance. 
Looking back on their journey Mello-Pittman says, "For me the highlights have outweighed the challenges. As entrepreneurs we are quite impatient, and it has been a challenge when things have taken longer than we have wanted them to. But we have persevered and it's an incredible feeling to be rewarded with MBEs".
The recognition comes after an extraordinary eleven years for the dynamic and creative partnership which has seen their dance musical productions of Inala and Voices of the Amazon play in the UK as well as around the world. The score for the South African Dance-Musical sensation Inala, written by Spira with the late Joseph Shabalala of Ladysmith Black Mambazo, was subsequently Grammy nominated.  Premiered in 2014, marking 20 years of democracy in South Africa,Inala has set Sisters Grimm on a path to international success. The show has played to sold-out audiences across the UK and enjoyed a Royal Variety Performance, an international debut in Moscow, a West End debut at the Peacock Theatre and a performance at HRH Prince Harry's Sentable concert at Hampton Court Palace and also at the Royal Albert Hall.  It's played in six countries including Singaporeans well as China where it reached over 1.7 million people and led to the announcement in May 2020 of a partnership with the digital platform Tencent, making Inala available to their 100 million subscribers.
Sisters Grimm's ambition to create a new genre of theatre has seen them travelling the world and working with collaborators from Soweto Gospel Choir in South Africa, world-renowned percussionists Olodum in Brazil to Samurai warriors in Japan to tell new culturally themed and socially relevant stories which promote understanding and dialogue between communities.
The idea of communicating across cultures has always been at the core of Sisters Grimm's output, and Spira thinks the creators' own backgrounds play a part in this. "I'm a third generation Holocaust survivor", she says. "Pietra was born in Brazil and has a Brazilian mother and English father. We feel so strongly about wanting to give a voice to art forms from different communities."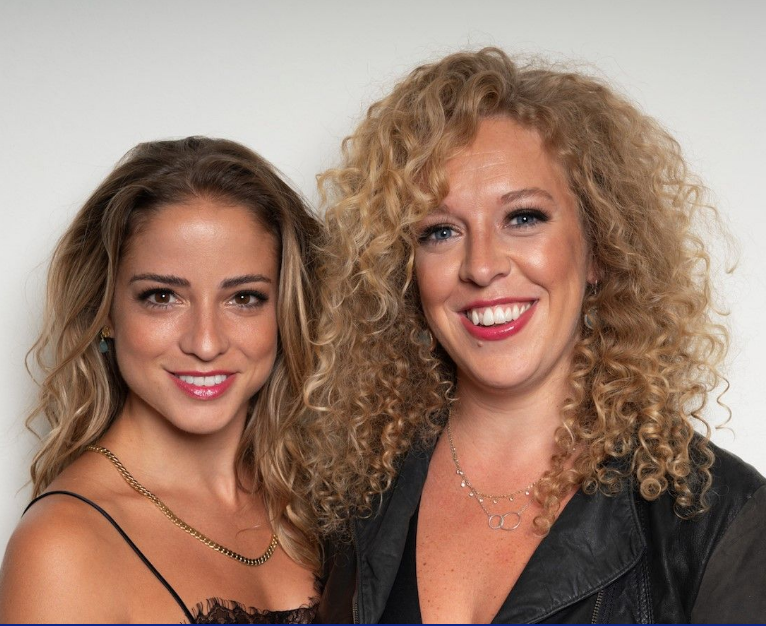 Pietra adds, "One of the hardest things has been having this new concept that doesn't fit neatly in a box and then having to convince people that your idea is going to be a success and raise the funding. Only 3% of Venture Capital funding goes to companies founded and run by women, and whilst we have had incredible support, it's been challenging as female founders to create a business model around the arts".
As well as Inala, they have six other culturally themed productions which are at various stages of development. Voices of the Amazon, narrated by Jeremy Irons, premiered at Sadler's Wells in 2017, winning the Brazilian International Press Award for Best Show, and has since played to standing ovations in Russia, Singapore and at the Latitude Festival.
Whilst promoting diversity on stage is a given, the pair are also passionate about seeing diversity in their audiences, not only ethnic but also economic. Sisters Grimm run social impact and outreach programmes alongside their shows, a self-funded initiative, offering tickets, workshops and insights into the creative process, introducing new career paths and raising aspirations, with almost 6000 beneficiaries to date.
During the Coronavirus lockdown they set up their first international office in UAE and whilst based in Dubai, and inspired by their Emirates-wide travels, they have worked with Middle Eastern music makers to release five songs and music videos showcasing the nuanced history of the country. Together, the videos have clocked up more than 5 million views on YouTube.
There have been struggles along the way. Says Mello-Pittman, "Sometimes there are cultural differences and language barriers but by overcoming obstacles and seeing the music created as a 50/50 collaboration,watching Ella coming to the table bearing her soul and seeing everything grow from this music which will outlive us all, it's just a massive privilege".
On World Music Day in May 2020, they released the pan-global anthem Together Let Go. The ambitious project combined talents from the UAE – singer-songwriter DB Gad wrote the Arabic lyrics, which were vocalised by Madyan Hamza and Emirati singer Arqam Al Abri – alongside international artists from five continents including South Africa's Joseph Shabalala, Brazil's Dito Martins and Siori Tanabe from Japan. It has now clocked up an incredible 1 million views on YouTube.
2020 was a difficult year for the arts and live entertainment. Spira reflects, "I am so proud of everything we have achieved this year with our latest Arabic collaboration. It has been an honest, true and real partnership. We can't wait to share a live production of what we have created digitally". Adds Mello-Pittman, "We're so excited to see what comes next. Our aim is to help countries grow their creative industries in a way that provides work and experiences for local artists alongside international talent. We think we can have a real impact on the industry,as well as the local and British economies".
Spira says, "Being honoured with an MBE is a wonderful recognition of the role we play bringing talent together internationally. Neither Pietra or I went to university and we worked hard to achieve what we have. We hope that we can inspire others to follow their dreams and to persevere. Whatever your background or heritage, you can achieve things that may seem out of reach."
The pair remain committed to developing future audiences and building bridges between cultures."INALA is a story about togetherness, home and community," says Mello-Pittman. "Given what's happening around the world, it feels incredibly poignant".
Spira agrees. "The impact that the arts can have on society should never be undervalued – they allow people to make sense of their emotions in a space they often don't give themselves. In these dark and difficult times we mustn't lose sight of how the arts have the ability to join people together".
Did you enjoy this article and find it helpful? Why not share it with your social media network below?