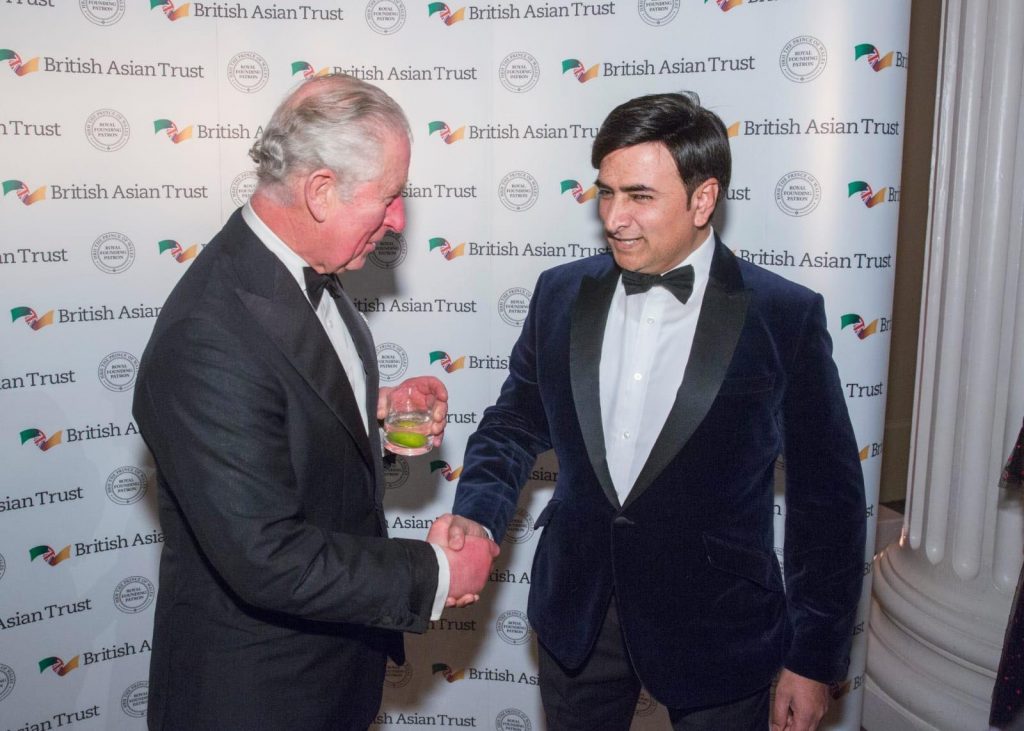 The Harder You Work the Luckier You Get
Arif Anis Malik: Crises in the past have inspired great leadership icons. If we as humanity have been waiting for a sign, then THIS IS IT!
By Srishti Kapoor
---
Introduction
The 2018 edition of the Power 100 British Parliamentary Review listed Arif Anis among the 100 most influential trailblazers in Europe. Author of I'MPOSSIBLE,  'Follow Your Dreams', and 'Made In Crises', keynote speaker and executive coach Arif Anis has 20 years of experience in delivering transformational results, uplifting lives, and impacting people, policies, and narratives. He has spoken as a contributor/ keynote at several global universities including the University of Oxford, Cambridge, UCL, Hong Kong University, SOAS, London School of Economics, and many others. As an international human capital expert, Anis has coached top coaches, corporate leaders, heads of states, movie stars, and CEOs. As an international keynote speaker, Anis has shared the stage with global icons in the field of leadership and influence industry including President Donald Trump, President Bill Clinton, Prime Minister Imran Khan, Prime Minister Boris Johnson, Prime Minister Theresa May, Prime Minister Tony Abbott, President Musharraf,  President Nasheed, Tony Robbins, Tony Buzan, Daniel Goleman, Richard Bandler, Jack Canfield, Richard Branson, Robert Kiyosaki, Paul McKenna, Brendon Burchard, James Caan, and many others.  Anis also served as an Economic Senator at the European Economic Senate. Anis strongly believes in supporting social causes. Anis supports HRH Prince of Wales's British Asian Trust. Arif has recently co-founded One Million Meals campaign to serve the NHS staff and vulnerable people facing the food crisis during the lockdown that received global recognition. He is a trustee of the world's largest microfinance loan provider Akhuwat that has disbursed around 4 million interest-free loans (more 800 million U$D). Anis's initiatives have been featured at BBC, ITV, Sky, CNBC, The Telegraph, Yahoo, and many other global platforms.
How did you feel when you were announced as a winner for the Global Man Award, 2019?
The announcement came as a huge surprise. Particularly for an immigrant in the UK who started his journey three decades back as a shepherd. Also, the nominations were awesome. The likes of Andy Harrington were nominated from the UK, and I thought I did not have much of a chance. I knew Mirela and was appreciative of her amazing work for Global Woman. However, I am also aware that sometimes awards and recognition are more about your public profile and presence. So, the nomination itself came as a surprise. When I heard of getting shortlisted among finalists, I said: "Huh, you gotta be kidding". Winning the Global Man award in a star-studded event at Hilton was the moment of a lifetime. It was kept confidential till the last minute, so I was pretty much out of breath when my name was announced. At the same time, it was a fulfilling moment. You know when you feel acknowledged on a global stage after serving for two decades, speaking to more than a million people in 42 countries, writing books, doing charitable work – and then you get this pat on the back. It all seems worth it with a huge expression of gratitude. I won Brian Tracy ward of excellence in 2017 but being the Global Man of the year was the icing on the cake.