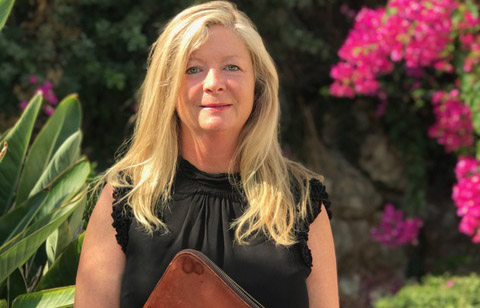 Susan Taylor: Changing Behaviour and Shaping Opinion Through Carefully Crafted Messaging
Susan enjoys life as a mother of twin girls and five rescue dogs and has a very dynamic life. Her work in marketing, with some of the most famous brands in the world, has marked her career. Today she is happier than ever that some of her colleagues are now close friends and collaborators. As a successful entrepreneur, she shares tips on marketing strategies in any situation. Now her goal is to see people increase their potential and get the best out of them. Susan is also a member of the Global Woman Cyprus community.
How did your marketing journey start? Do you see marketing as a gift more than a job?
I was always really interested and curious about branding and how products are designed and developed, who came up with the ideas and how they were they created. My first marketing role was at Scottish and Newcastle, where I worked in the product development team and loved the whole notion that it was possible to transform the appeal of a new beer by creating a concept which captured the imagination. Right from working with the brewers to testing and developing the product, to defining the positioning and co-creating the TV ad to sell it.
There is something incredible and captivating about changing behaviour and shaping opinion through carefully crafted positioning and messaging.