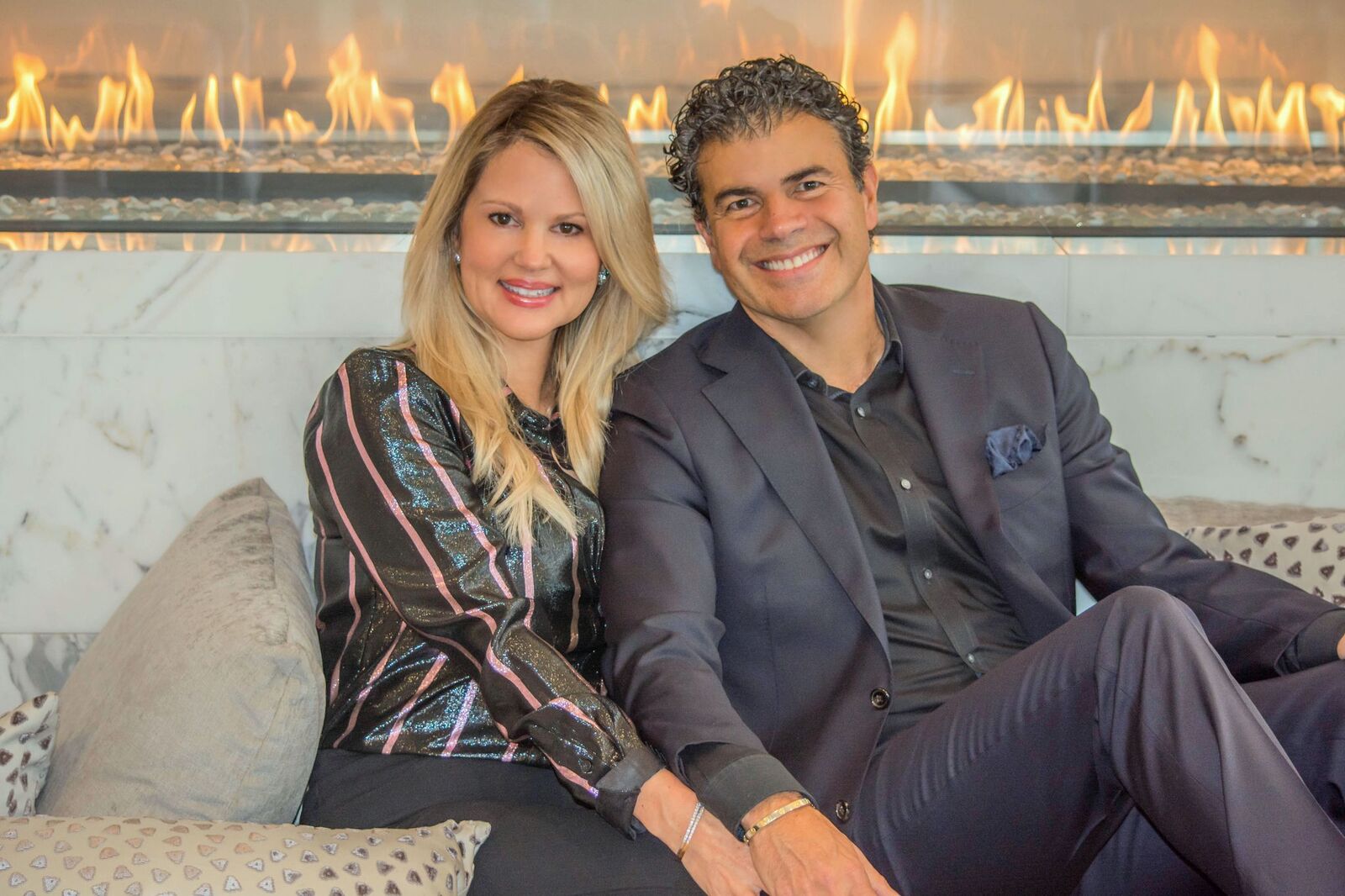 Signs That You and Your Partner Are a 'Power Couple '
Fabrizio Mancini and Karen Aycock – The power couple
By Xhoana Lama 
They are a breathtaking couple, Dr. Fabrizio Mancini and Karen Aycock. Not only because of their outer appearances, but because they are on a mission to bring love and higher potential to others. Their story inspires and empowers many into self healing, financial freedom and creating the balance in life that leads to true happiness, success and a more fulfilling intimate relationship.  
Fabrizio, or Dr. Fab as he is commonly referred to, is a world renowned Chiropractor. He is America's #1 Healthy Living Media Expert, Best selling Author and Speaker, who mentors CEOs and entrepreneurs towards reaching their personal and professional potential.
[rml_read_more]
Karen is a skilled Network Marketing Business Expert, specialising in building businesses quickly, with duplication and the power of leverage. Her passion is empowering women to believe in themselves and their ability to not only support their needs but thrive and become financially independent.  
Fab and Karen are a charismatic couple, and what they want to bring to you is the belief that you can create a life you absolutely love.  New thoughts, that can help you move into this new decade in a more authentic way. To fully understand how each of us can be the best in our lives, by focusing on excellence in every area.
Their union is a blessing for the world, as they share a deeply positive message with a high frequency of love. For this Valentine's Day we deserve nothing less than a story of true love, a love that makes us feel amazing from the core. A love where we support each other from a soul level, and where we can improve ourselves day by day, living in synergy, and unconditional love. 
You've had a successful media career, from hosting your popular radio show, Self-Healing with Dr. Fab, being the health expert for the biggest television shows and news, being a well a world renowned Chiropractor, and Hay House's international best-selling author of The Power of Self-Healing. What made you devote this part of your career to Self-Healing?
FAB: I chose the natural approach to health as a career due to the fact that over 75% of illnesses can be prevented. I wanted people to put health as a priority and realise that as we live longer we must change our attitudes and habits when it comes to our health. Chiropractic is the leading natural health profession and I felt I could make a difference in the health of humanity. Writing books, being on radio and television, public speaking, doing a podcast, all these are just mediums to reach more people with my message. Health is the one thing that impacts every area of our lives, and I want that impact to be a positive one.
You have a career in Network Marketing, what intrigued you about this professional field?
KAREN: I believe Network Marketing is one of the best fields for women. Women are natural networkers and we are always sharing what we love with other women. Women also love the feeling of having a small part in the success of other women and knowing we are working together to help each other create the life that inspires us. Network Marketing is also great because you can work from home or anywhere in the world and create a substantial income with the flexibility of working around our children's schedules or even while working part time while in another career.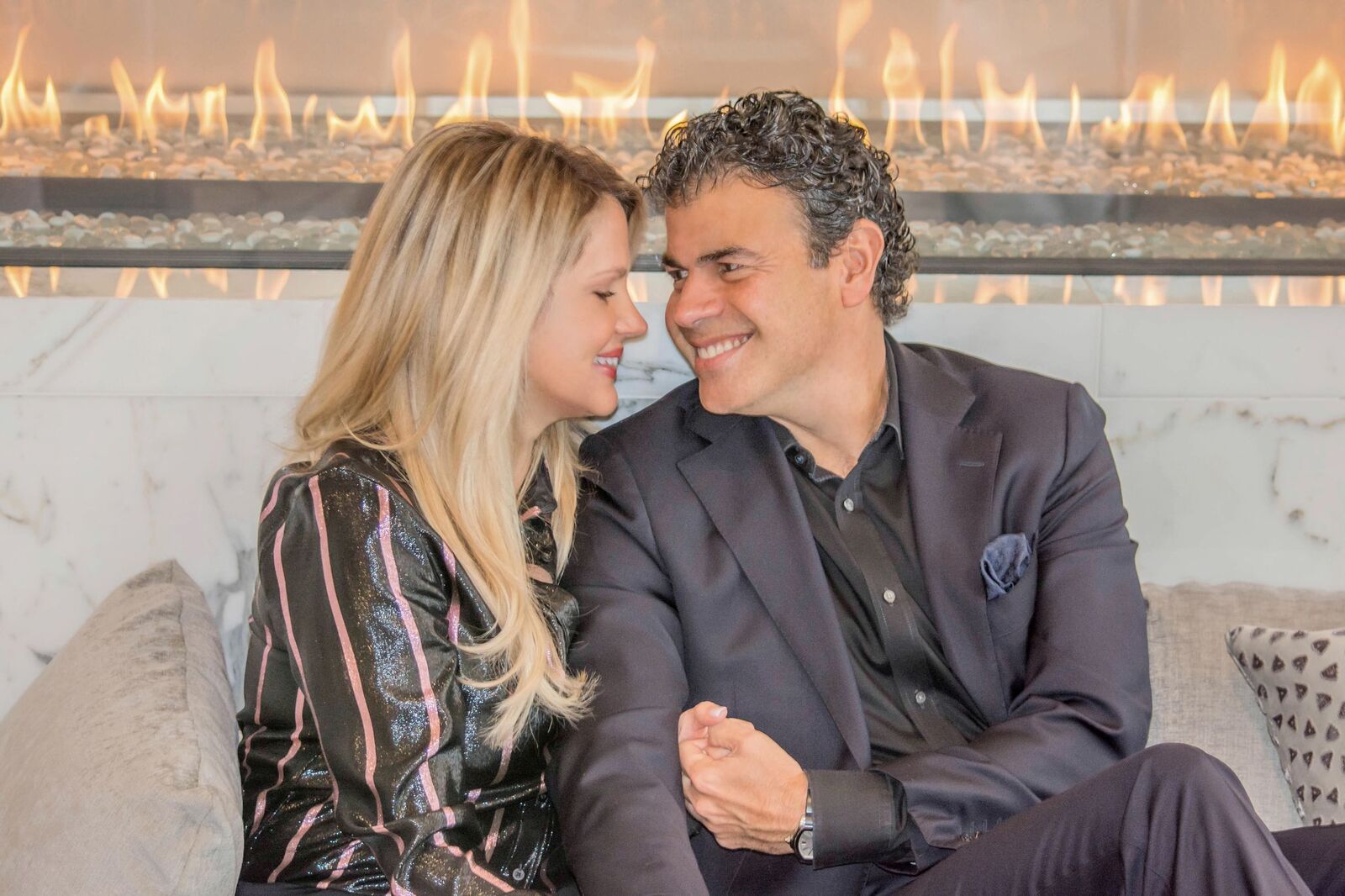 You say that healing truly comes from within. Give us some tips on how to create a healthy lifestyle from within?
FAB: It all starts with our physical body and there are 3 tips I feel are essential for reaching your health potential. We must make better eating options. Our body is like a Ferrari that needs good fuel to be able to run like it was designed. If we put bad gas and don't change the oil, it will look pretty but will not function like you expect. Like the Ferrari, the body needs more vegetables on our plates, less food in our plates, more natural and organic options, less preservatives, less sugar and more whole foods. I personally do Intermittent fasting, and have helped many lose weight and fast longer in a healthy way. On an emotional level, we need to become more grateful, more forgiving and more loving to ourselves and others. Our feelings change our body chemistry and expand our reality. So focus on the positive emotions rather than the negatives.  Finally we must become more spiritual. We need to become more faith based, meditate on a daily basis and spend more time with nature. All of these behaviours have been supported by science to work.
What would you say to people asking themselves "Is Network Marketing for me", how could it change someone's life?
KAREN: To create financial freedom, it takes multiple streams of income. Network Marketing is a business where you use leverage. Leverage is a very powerful thing. Whether in the right investments or by leveraging the power of duplication. When you build a strong team, you will continue to make income from your initial investment of time. So basically you do the work once but get paid over and over.
February is the month of love – love is in the air for Valentine's Day – making us remember the importance of love in our lives. Looking back, can you share a bit about your love story? Some of the blessings you have received, and how they brought you together.
FAB: I met Karen when a mutual friend invited us to a business dinner to see if we wanted to be Involved. We sat next to each other that night but I was struck with something that kept me from talking that night. Karen texted me to have coffee the next day to discuss the potential of the business. We ended up having a 3 hour lunch that day and the next 4 days. We kissed on the third day for hours and we knew that we were connected in a very special way. I realised that at this stage in my life I can either let external reasons prevent me from saying NO to love and intimacy, or I can say YES and know that I deserve to love and be loved. I chose YES! Knowing every day that our relationship is a gift from above and something that needs to be nurtured every day similar to a plant that needs water to grow.
KAREN: Where do I start? Falling in love with Fab was so easy for me. Immediately I could feel his sweet energy that made me want to know him MORE! I am very conservative, but something pushed me to ask him for coffee the next day! And from there it turned into several very long lunches and the connection was very strong! Fab is such a giver. He has taught me so much about unconditional love and being more patient. He encourages and pushes me to do things that I never thought I could do, and he sees so much in me. We all need that one person that believes in us when we don't believe in ourselves. Just being with him makes me see a bigger vision of how I can contribute to the lives of others and not just focus on my own little world. Right after we started dating he had someone, who had never met me, tell him that he has found his "twin flame". It was the first time either of us had heard the term. Twin Flames are a mirror image of ourselves. Fab and I feel like we have known each other forever and connected on a very deep level.
What are you doing to keep your relationship growing?
FAB: I remind myself everyday to not be afraid to express myself authentically as I am and not how she may expect me to be. I make every day count by making her a priority from the moment I awake to the moment I go to sleep. I do little things like say "I love you" a few times a day, leave a love note where I know she will find it, make love often and passionately, feel like every moment is a date like when we first met, celebrate not only the big things but the little things too, support her personally and professionally, cook together, walk together holding hands, and bring flowers weekly. I also constantly ask myself, what would I do if it is my last day. Schedule things together to look forward to like a Salsa class, a work out, a fun trip, a cooking class, shopping or attending personal development seminars. Never stop being romantic and courting like when we first met. I compliment her as much as I can, open doors, look my best, try to be creative and excited for everything we do. I also acknowledge every little thing like if it is the first time she did it. Make a big deal. You can be strong in your business but be vulnerable with your partner.
KAREN: Our relationship is sacred to us and we don't take it for granted, it is a priority! Everyday I want Fab to know that he is so important to me. A lot of times it is easy to take out frustrations on our partner. Or just give whatever time is left, if any, to our partner. Fab and I have communicated what is important to us and we keep that our focus! Date nights, alone, without distractions and only talking about each other is one thing we enjoy a couple of times a week. Date nights include, cooking together, taking a walk, or going to a dance class or our favorite restaurants, and Fab often surprises me by calling ahead and having roses on the table when we arrive. He has also had jewelleries and shoes delivered as desert! Which is so fun and makes me feel like the most special girl in the room! By keeping these special moments a priority, we have a great flow of giving and receiving which makes our intimacy off the charts!! And so much fun!!
What do you teach to your kids about love, and what would be your most important message to future generations when it comes to love?
FAB: Before you can truly love someone, you must love yourself. Spend time getting to know you, reflecting about what you love and who you are. Surround yourself with people that you don't have to pretend with. Love is very special and must be cherished. When you love someone, be vulnerable and be willing to explore that love to its full potential. Karen lights me up with her look. My heart beats faster every time I am coming back from a trip where I missed her. When we are together we become one and I lose sense of anything else around me. It is so much more than what we see in movies or read in romantic novels, because it's real. With real feelings and emotions that change our body chemistry and vibration.
KAREN: Love is the most powerful thing in the world. Never compromise your values or your needs and absolutely never take the people you love for granted. Love is a very strong emotion and you should feel it with PASSION! The person you want to spend your life with should set your soul on fire! Sometimes I hear people say, 'I am dating my best friend' or 'I'm marrying my best friend' and I often think, I don't want to live with my best friend. I want to be with someone that ignites every fibre of my soul! Someone I'm passionately attracted to. The words 'best friend' are great but that's not what I feel for Fab. Fab is my heartbeat. He's the person that makes my heart pound and fills me with passion. The sound of his voice and his touch are invigorating! Everyday is filled with energy and love and learning how to contribute to the world!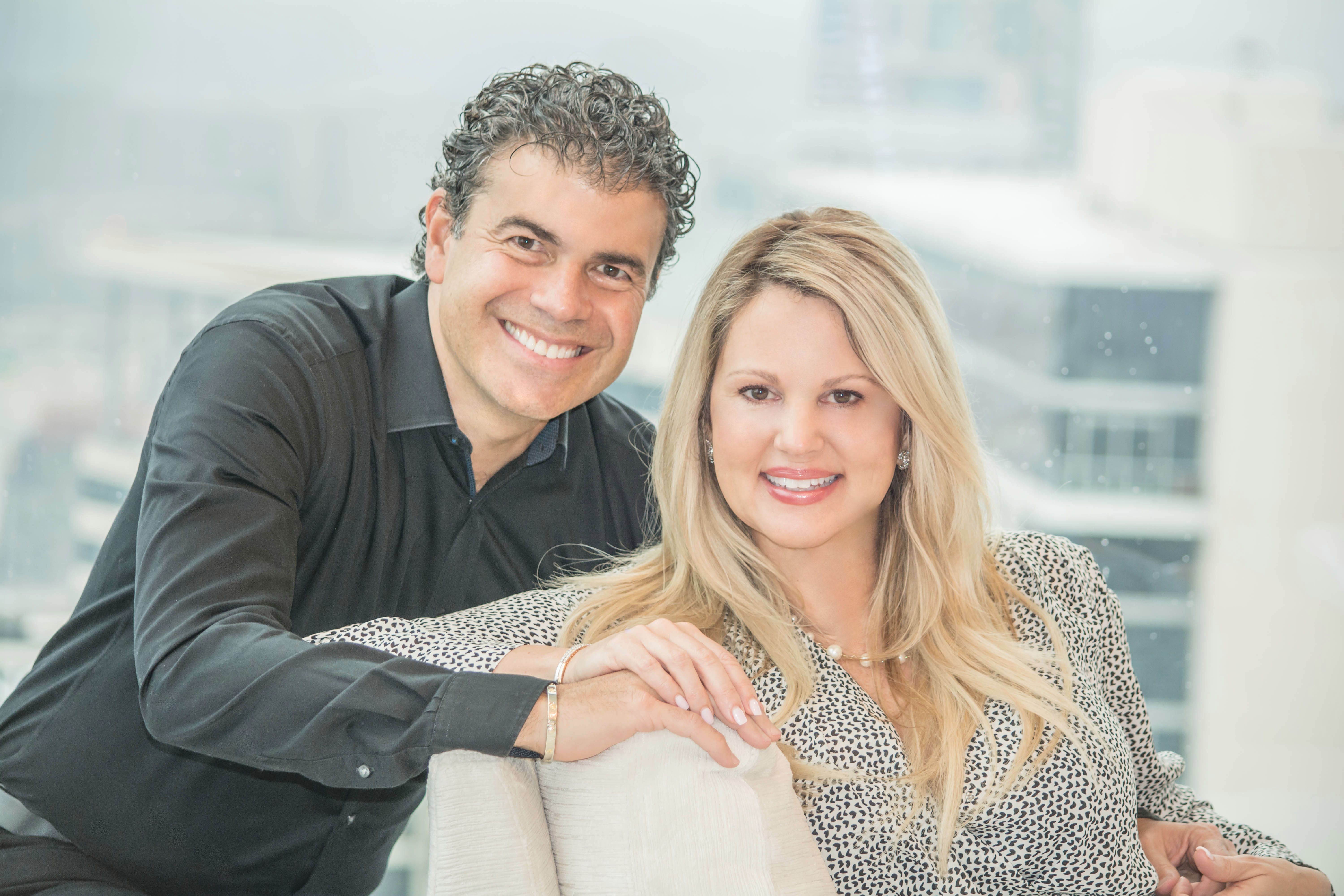 Global Woman is a platform liked and followed by thousands of women all around the world. What is your heart-filled Valentine message for them?
FAB: During this Valentine day, celebrate you. Is good to do nice things for yourself and be filled with self love. Then, give yourself permission to be loved by someone. Enter a relationship not by what you can get out of it, but what you can contribute to it. Your business can be very fulfilling, but the right love relationship can 100X that fulfilment.
KAREN: GO AFTER WHAT LIGHTS YOU UP, in business and especially in LOVE! We need balance in life to have true success. If you are successful in business but your relationship is falling apart, you won't have happiness. Let your passion shine! Be a WOMAN full of vibrance, embrace your sexuality and explore with your partner. Communicate your desires and fantasies! It's VALENTINES, the day for lovers! Get creative and live out something fun. You can create a new standard for the future of your relationship! What I mean is, think of a perfect day of intimacy! Plan on what you will wear, buy something that makes you feel sexy. Also think of a new way to surprise your lover. Recently, Fab came back from a trip and I had ordered a fun disco light from amazon for the bedroom. After he showered he came in the room and was so blown away that the room was glowing with colours and lights! We had so much fun and it created a whole different energy in the room! Little fun things that make your man feel like you took the time to plan a fun time in bed is such a turn on for him! Expressing yourself in this simple way will also excite you! So have fun give yourself permission to turn off the world and turn each other on!
Did you enjoy this article and find it helpful? Why not share it with your social media network below?