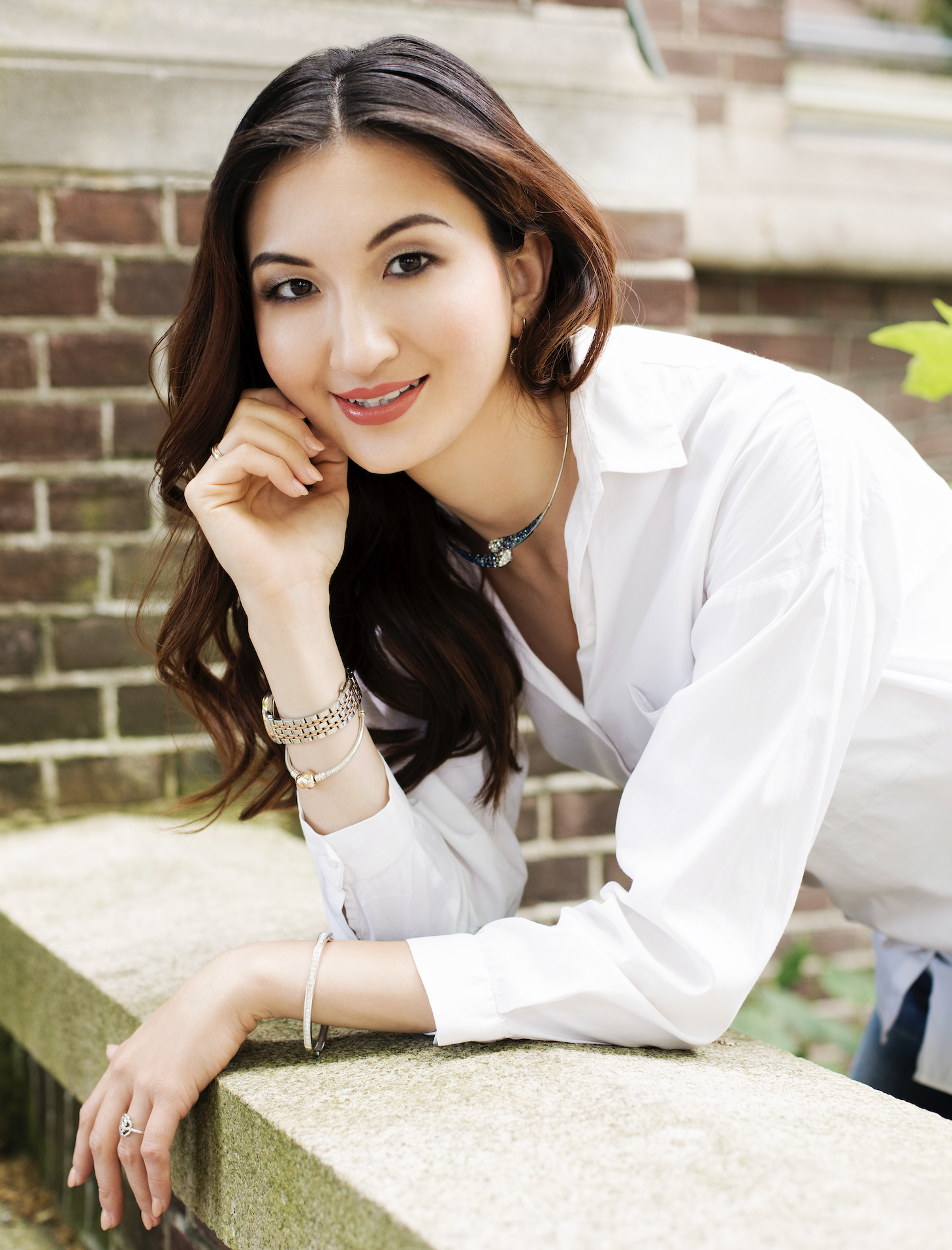 She found the key to leaving a legacy
Don't run for success.

Follow your vision, do your job, deliver value and success will run for you.
By Evana Simo
As an influencer in the women empowerment industry, Valerie Prasetyo focuses on providing women with the essential knowledge and tools to become independent leaders. She also supports her clients in building up their successful businesses and passive income streams to create life based on their own terms and conditions.
By using her tremendous experience in life, Valerie turns winners into champions – she knows exactly what it takes to go from the bottom to the top and shares the basic principles of success in her speeches, seminars and a recently published book.
Valerie, you are an authority in investments, a serial entrepreneur, international speaker and philanthropist. You were born in Central Asia and grew up in a traditional Asian family. Holding an MBA degree, your variety of experience reaches from working for international banks, owning your business at the age of 22 and directing multiple businesses to being rewarded as a world champion athlete. You have been so successful in many areas, but how do you define the word "success" and what have been your top secrets to achieving success in your life?
I define success as something much bigger than any social, personal, financial achievement. Some people can be considered to be extremely successful in what they do, but if they develop bad character, negative habits, impact this world not in a good way, is it really a success?
[rml_read_more]
Considering the current life as another opportunity for outgrowing and progressing in a positive direction, developing a great character, overcoming limiting beliefs, conquering and taking control of the ego and all the outcomes of this huge work, can be defined as a pure success. Wealth, good health, happiness and relationships will become just great bonuses in addition to that. I think the biggest secret, if you can call it that, for my personal achievements is that I always knew what I wanted. I had clear goals and then built up strategies on how to achieve them. The rest is all about taking action.
What made you fall in love with entrepreneurship?
Freedom. Freedom of choice with whom to work, which projects, where and when to work on them. I am grateful for the opportunity to connect with other entrepreneurs from all over the world, exchange our experiences, share different strategies, as well as building collaborations. I am happy to be able to do my job, but at the same time spend enough time with my kids. I am in charge of creating my every single day, and there is no dependency on strict working hours or the boss's schedule and wishes. And I feel like it is my duty to help other women to be free and independent as well in their choices, decisions and financial results. That is one of the goals of Independent Women.
What are the challenges you have to overcome to become a successful entrepreneur?
I think there are always challenges, no matter on which level you are. The bigger challenges you are able to overcome, the more you and your business grow. When you start your entrepreneurial journey, there are not so many people who are cheering you on or supporting you. In fact, there are curious ones, or "unbelievers" who put your abilities and future results in doubt, or just careless, who does not pretty much care what you are up to. It's kind of a lonely journey. This is the time when you are knocking on the doors of opportunities, but most of them are locked. Some entrepreneurs give up at this stage. Because you start to doubt yourself. But if you keep focusing on work that has to be done, being committed to your vision and persistent enough, results will come. And you will find yourself in the position of actually creating opportunities for yourself, you will find like-minded people, you will have your own tribe who shares your mission.
What is it like to be a bestselling author?
For me to write a book was a long-way journey. It took one year to publish "Unleash Your Inner Champion: 11 Principles To Success". It is not an easy task to put your experience, lessons, insights together in one book. Sometimes, I had to go through some past experiences in my mind again, analyse it, look at them from a different perspective and extract something that could really be a value for some people who are facing probably the same challenges and pain now, like me myself in the past.
I believe to be a best-selling author is not yet enough but when your work, or book, is one of the best tools to help people, then it makes sense. But of course, when you are an author of a bestselling book, it expands the amount of opportunities, you are invited to take part in different podcasts, masterclasses and events. It changes your status and elevates the personal brand.
Nowadays, you are running multiple international projects and events with the mission of empowering, inspiring and bringing awareness to people on how to use their own skills and different tools so they can build up a successful business, have a fulfilled life and leave a legacy for the future generations but where do you see yourself in 5 years?
I see myself in a more peaceful environment. I don't like the phrase "settle down", as I normally always push myself to achieve more in life, "conquer new peaks" and outgrow the previous results. It is typical for athletes. And that is what I have been doing the last few years and what I am still doing today. So, in five years, I see myself pretty much accomplished and living a bit of a different lifestyle. From the "hurricane mode" turned into "light breeze".
It is not easy to build a career or your own empire, when you are also a mom and  a wife with lots of responsibilities and daily obligations. But currently, it is the best time to make all dreams come true, build up a good foundation for the whole family, as well as show the kids from childhood that mom, as a woman, is not born to stay in the kitchen the whole day. Unless she chooses to do it herself. But she can actually aspire so much more, she can become an entrepreneur and be crazy enough to change the world even if it's just in the local community, family, city, or country. We live in the world when changes are happening every minute if not a second, so it's hard to predict where you will be in 5 or 10 years. But I do have a plan, and strategies to achieve what I want. The rest depends on the abilities to adapt and find right solutions.
What words of wisdom would you give to our readers, either already successful or aspiring to succeed?
Don't run for success. Follow your vision, do your job, deliver value and success will run for you. Be clear and pretty much honest with yourself regarding what you bring into this world. What are the effects of your actions and whom do you want to become at the end of this life? Having your own philosophy will guide you in making everyday decisions, but also in building your business and setting up a strong foundation.
In addition, practice self-leadership and become your own role model. There is always the next level to grow to, no matter how successful you are now. Imagine what kind of person and what kind of life you would like eventually to achieve, and build it up from where you are now.
Did you enjoy this article and find it helpful? Why not share it with your social media network below?