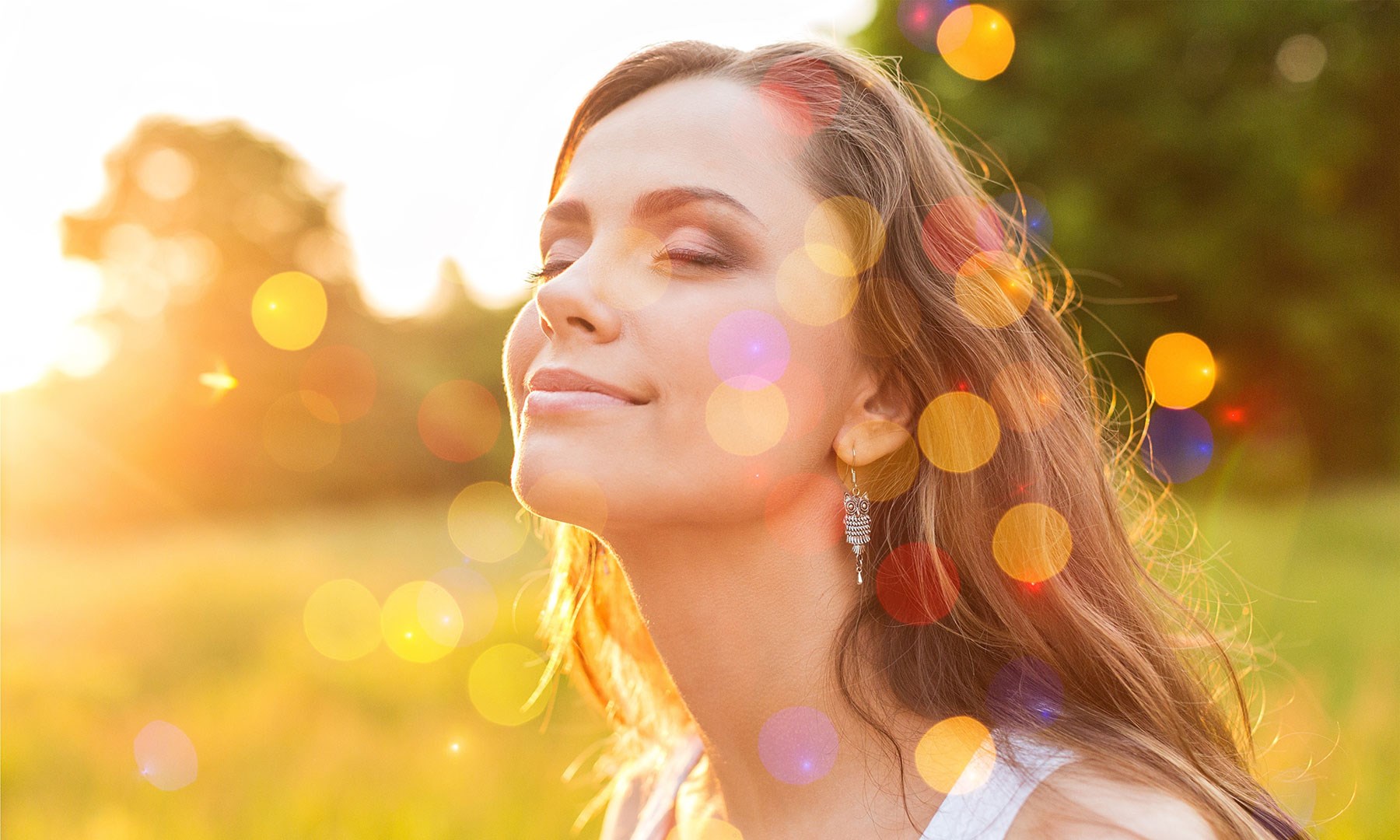 SECRETS TO BOOST YOUR ENERGY & PERFORMANCE
By Vimla Chendriah 
It was through a period of personal suffering, health deterioration and corporate burnout that I discovered the ancient wisdom of Ayurveda, an ancient health system more than 5000 years old which is increasing in popularity in our modern world. I gained invaluable insight into a holistic perspective for optimal health and preventative care of the mind, body, and spirit, understanding the power of aligning with the rhythm of our natural flow. For me, it has also been particularly interesting with the deep-rooted philosophies attached with both our mental, physical health and well-being.
Ayurveda is centred around cherishing what is innate to us, so that we can reach balance and unlock our full potential in our personal and professional lives, becoming our "true selves". This journey of discovery has inspired me to set up my business Veda Santé; 'Veda' the Sanskrit word for science and 'Santé' the French word for health. Together, combining an all-encompassing holistic approach through the union of physical, mental, emotional and spiritual equilibrium.
Part of taking this holistic approach, is to combine the concept of natural wellness with personality profiling, psychology and mental health, which was my previous health background. This allows me to provide my clients a clear direction on what path to follow to gain optimum health, maximise energy, performance and minimise stress. 
The current health crisis has reminded me of some of the physical, psychological and emotional imbalances I went through 11 years ago. Can you recall what was happening to the world 11 years ago? Back then we faced a different crisis, a financial crash and all the incredibly challenging results of that crash I faced were my own traumas: loss of job, moving to a new house and tragically losing my dear father. How did my body and mind react physically, mentally and emotionally? Although it cannot be compared to the Covid-19 pandemic, I still call it "trauma"(an emotional response to a terrible event, natural disaster or even a health pandemic, because within the context of the time, it was extremely difficult for me. 
I suffered from insomnia, a poor diet, and redness on my skin – a start of psoriasis which has now cleared naturally. I was emotionally drained, stressed at work (due to redundancy, but I was also not working within my 'flow', not utilising my natural strengths, talents and the inability to understand my body at that time. 
Disillusioned with work in the corporate arena and facing tribulations in my personal life, I found myself severely "out of balance".  I remembered going back and forth to my GP. All I was prescribed was anti-depressants and a steroid cream to apply on my skin. I have worked in healthcare, both in the NHS and in the private sector, and I have witnessed the dependency that antidepressants gave to many patients. 
I was scared but I had no solution. I was then invited by a group of friends to go to India on a wellness retreat, where I discovered and fell in love with Ayurveda. My watershed moment 
occurred during this trip when I experienced Ayurvedic treatments and acquired knowledge which has life-transforming effects. The seed of curiosity was planted and I began learning, and I continue to do so. Simple dietary adjustments, herbal intake and lifestyle changes proved sufficient in the quest to re-align with my true rhythm. I do not believe in coincidence, but instead I feel it was the path I was meant to be on, and many people's health may be changed by just reading and connecting with this article and my personal journey.
Today, many of us are anxious as we no longer know how to approach our health in a holistic manner. Many of us are experiencing physical, psychological, and emotional imbalances and we are not sure what to do. Out of pure passion, I love to empower and share knowledge to many who may never experience nor come across this health system. I have developed a program called L.I.G.H.T – 5 weeks Programme, aiming to transform people's way of thinking and being with their health. 
As an ex-health care professional and Ayurvedic Practitioner/Health Coach, mentored by highly respected Ayurvedic doctors globally, across the UK & India, my personal approach is to combine Eastern philosophy with Western techniques to provide clients with invaluable life knowledge. Combining over twenty-five years of corporate consultancy experience and business acumen with my healthcare practice, I am able to offer my clients a unique service rooted in the teachings of Ayurveda. This diverse background has equipped me with the ability to collaborate with people at every level in large organisations and with entrepreneurs internationally. I develop individualised well-being plans through one to one consultation and health coaching. My goal is to enlighten people with the many timeless lessons on how to eliminate the effects of daily stress, prevent the onset of disease, working and living to our true 'dosha' , our innate body constitution. 
Today I am following my true passion to inspire, empower, educate, and help people to heal with the support of a highly professional team of doctors and mentors. I see myself bridging the gap of sharing this wealth of knowledge, insight, and wisdom to the world of entrepreneurs, business owners and corporations. My programme also includes a free consultation to determine your specific body and mind type, imbalances, diet, home remedies and lifestyle changes. As it has always been  important for me to also give back, I support various charities and 10 % of any of my programmes purchased will be donated to charities assisting young girls/uneducated women in the world. 
It would be an honour to welcome you on a journey of self-discovery and support you with your health challenges, boost energy, vitality and enhance performance both at work and in life.  
Vimla Chendriah is the CEO and Founder of Veda Santé. You can download her free eBook at  www.vedasante.health
Did you enjoy this article and find it helpful? Why not share it with your social media network below?