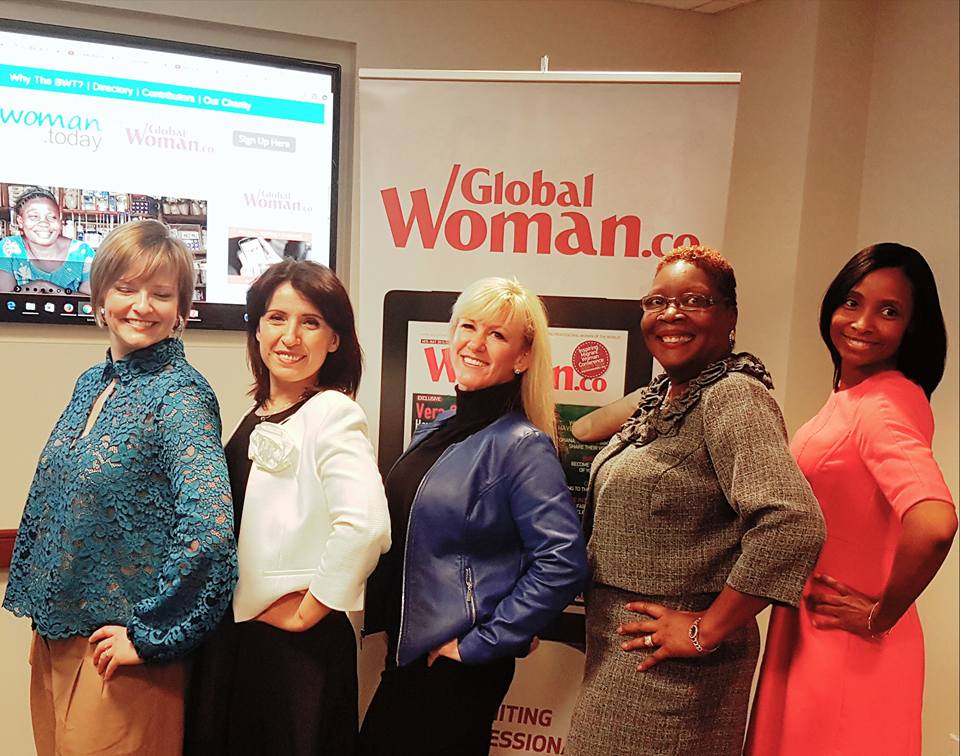 The Secrets of Successful Women in Chicago
The Secrets of Successful Women in Chicago
Robbie Mathews is a successful entrepreneur, an empowering international speaker, Certified Life Coach, real estate investor, and has 40 years of information technology development and management experience within the retail and financial services industry. She is the founder of The Mathews Entrepreneur Group, Inc (TMEG) based in Chicago. The company provides financial literacy workshops, seminars and one-on-one financial coaching, using empowerment and education through books and other products and services.
Jodie Baudek is the author behind "Pssst… Wanna Get Out Of Your Own Way". She started off by opening her own Yoga studio. Little knowing that her studio was going to change lives, she started to play around with meditation and self-love with her clients, and is now creating a big difference in their lives every day.
Dr. Kristine Tohtz discovered chiropractic and holistic medicine at a young age. Having seen the wonders that chiropractic and acupuncture had on her family, she decided to dedicate her life to helping others with their ailments in a holistic manner, incorporating these two healing arts into one practice. As a Certified Yoga Instructor through the Temple of Kriya Yoga, Dr. Tohtz uses yoga and meditation as a part of her treatment options for patients.  She is also a certified hypnotherapist through the National Guild of Hypnotherapy to assist with such issues as IBS, stress reduction and smoking cessation.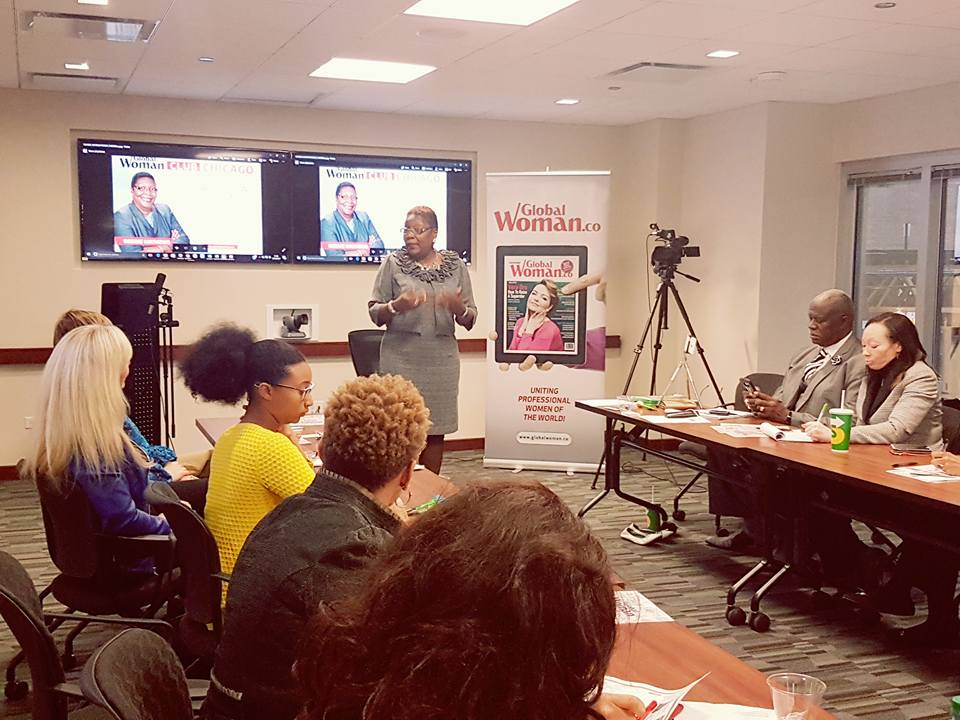 How and when did you start your own business?
Robbie: In 2007 my husband, Michael, and I wrote our first book titled Financially Speaking: The Best Improvement Starts with Self-Improvement to share our newfound financial knowledge with others. He wanted to share our personal financial shortcomings and the steps we took to get our financial house in order. By writing it from a personal perspective, we hope that others will see themselves in some of the situations and be more compelled to use some of the tips, suggestions and resources provided within the book. Our mission is to provide personal financial literacy education, globally. The goal is to give our clients a comprehensive but easy to use set of tools that will provide them with the knowledge and skills needed to take control of their personal finances, to achieve and maintain lifelong financial stability and to build a legacy for their family. To promote responsible financial decision making and consumer spending.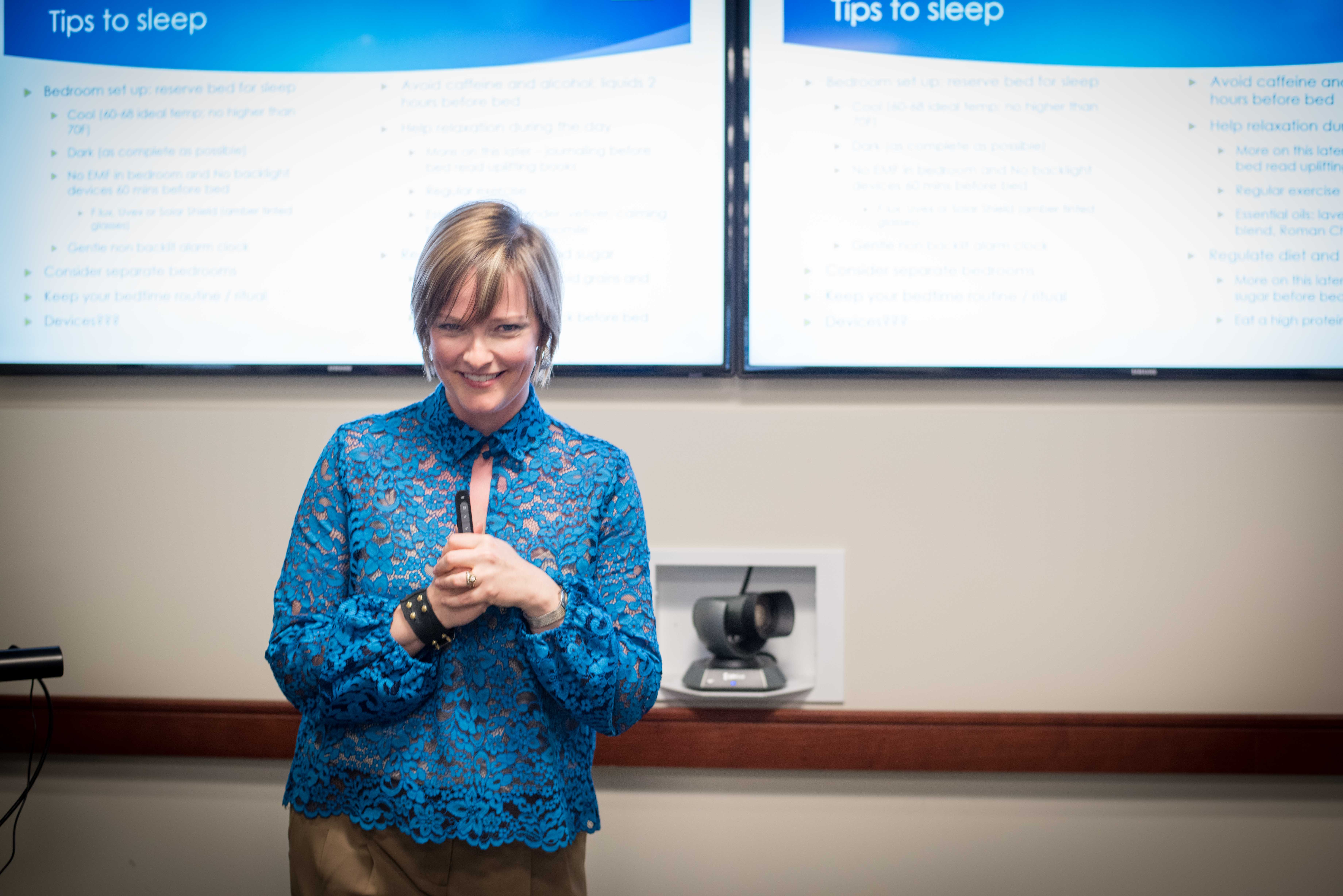 Jodie: I have been in business for myself since a young age, in 1986.  I always had the entrepreneur mindset and knew that I wanted to be a leader and an inspiration to others. I got my feet wet in a couple industries, but always had my heart and soul grounded into wellness. I have had my current business; Essence of Life Healing Arts, in bricks and mortar, since 2007.
Kristine: I started my business very small, renting space out of another colleague's office. Not only did it help me keep my overheads low but it helped me clinically to have another brain to pick for tough cases. He also helped guide me to effectively and legally set up and run my business with the aim of avoiding large common pitfalls.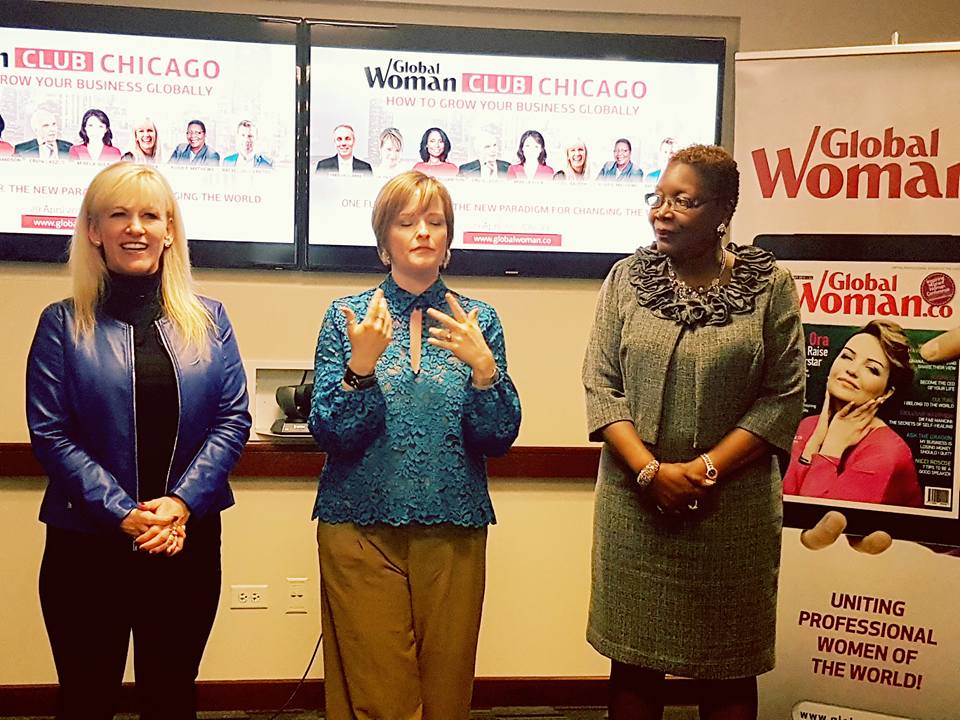 What is it like to be a businesswoman in Chicago? Can you share with us the possibilities and challenges?
Robbie: Being a businesswomen in Chicago, the possibilities are endless. Chicago is a very large, diverse, global city. There are close to 3 million potential clients living in Chicago alone so you have a vast built-in client base. Chicago's state of the art technologies and digital infrastructure makes doing business around the world as easy as doing business in your local coffee shop. Also being in business in Chicago, to a certain degree gives you credibility because there is a lot of competition here. If you can be success in a city like Chicago you can be successful anyway. People are willing to at least meet with you if they know you are from the 'Windy City'.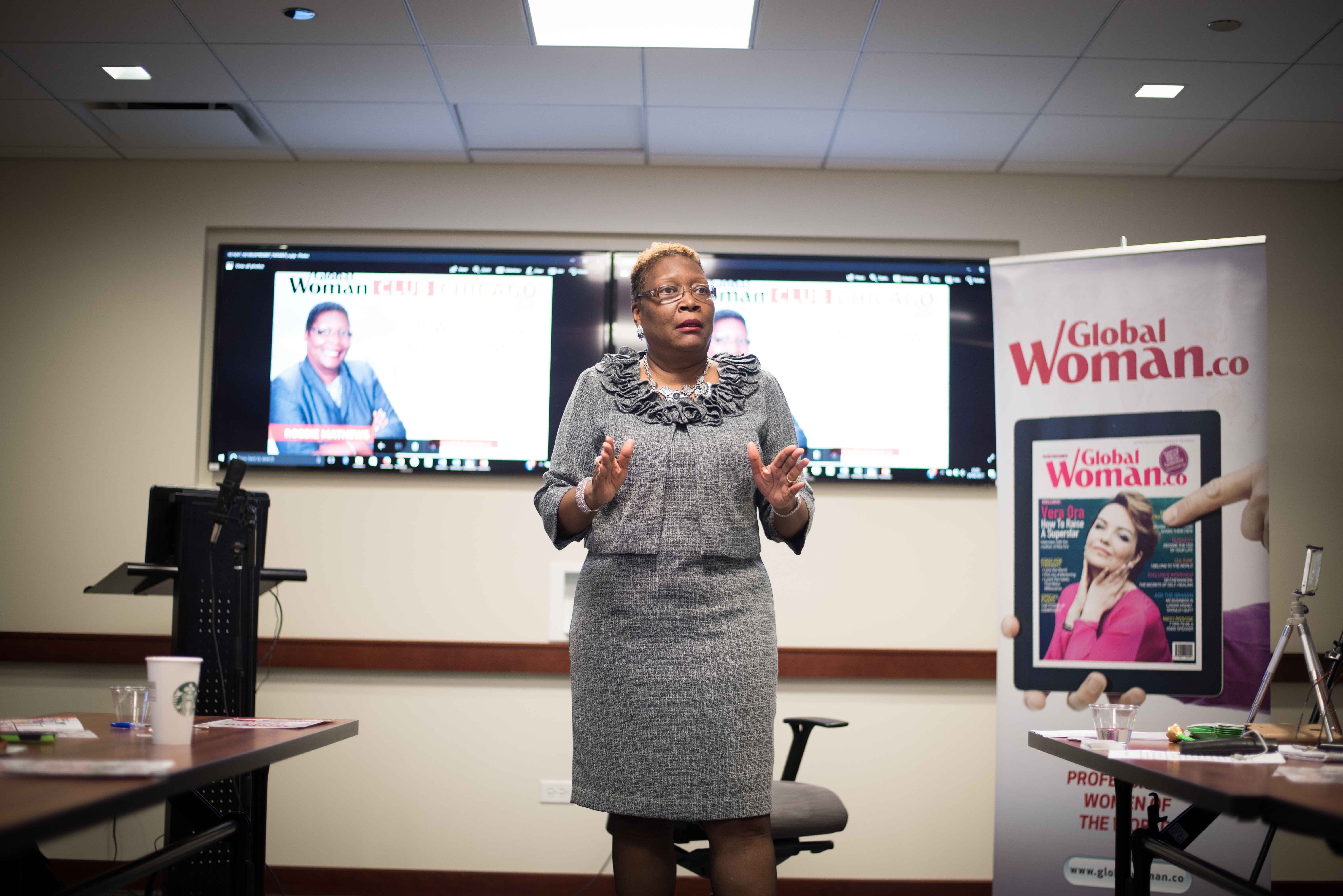 But the same things that gives you so many possibiities also gives you many challenges. You are vying for the same resources, customers, funding, and access, as are thousands of other women and men business owners both locally and globally. So you must have a unique selling proposition (USP) and constantly stay at the top of your game. In addition, Chicago and the State of Illinios in general are very expensive places to own a business. State and local taxes and red-tape can slow-down/delay your ability to make progress. Coaching, mentors, networking and connecting with the proper people can help to mitigate some of these challenges and increase your chances of being a successful Chicago-based global business women.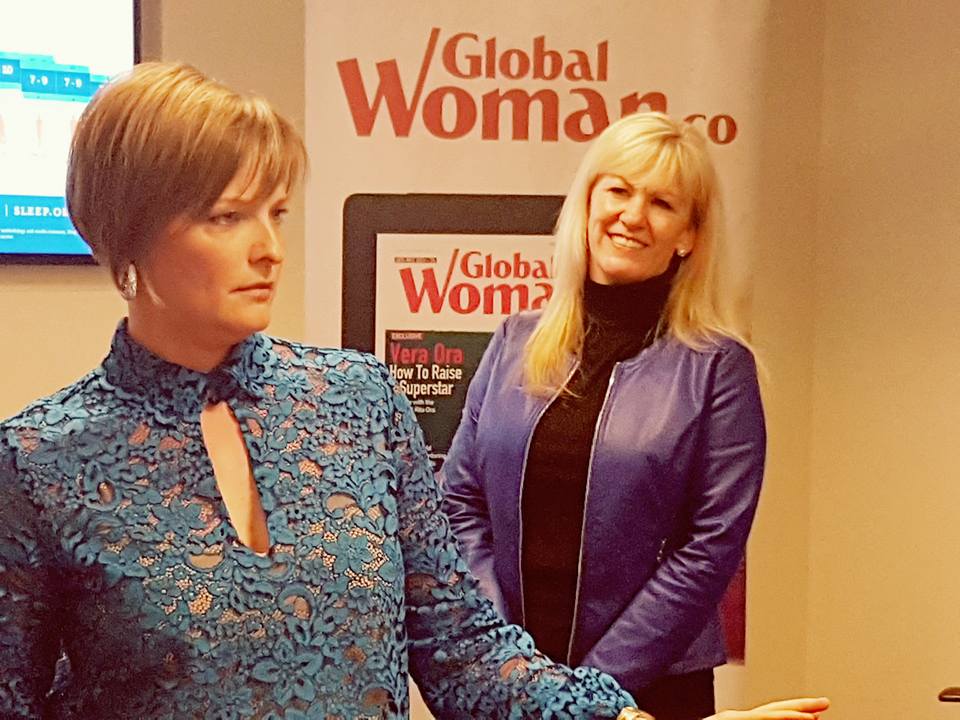 Jodie: One of the challenges I have faced as a businesswomen in the Chicago area is going into business with the mindset of "build it, they will come!" I was full of ambition and enthusiasm for my new venture, that I didn't think to have a clear business plan or strategy set up before we opened our doors to the public. Since then I have figured out a strategy that works by self-educating and attending many business events and hearing what struggles other people have faced so that I don't run in to the same mistakes.   Another challenge was learning to not take things personally, because as an owner you love your business so much. It's easy to get defensive to feedback instead of taking it as constructive criticism. Yet at the same time, I've come to realize all of my clients are going to have a personal opinion about the way I should run my business; what I need to add, what I need to take away, what hours I should be open, what my prices should be, even what scents we use in the bathroom, everything! There is no way I can please everyone, and for a short period of time I tried to. I wandered away from my plan and vision to try and fit everyone's personal opinions. We fell off course as we felt we were losing ourselves. Now we have gone back to our dream and the original foundation of our business, and everything has fallen back into place. It has been a long road but it's been worth it for all the learning opportunities and growth I have encountered.
Kristine: I love being an entrepreneur. I try to support other women run businesses and physicans/ health care practitioners. The possibilites are endless – you can make your schedule and for me it gives me the freedom to practice medicine the way I want to (within my scope of course).  I get to spend time with people which I believe, in the hospital driven medical model, which is lacking in most enviroments.  The challenges are making sure that the profit margin is something that I am willing to live with.  I will never be rich but I will not starve either; I sleep really well at night knowing I give the best service porssible to my patients. There are always challenges navigating employees but I believe that setting clear expectations and keeping communication open is paramount.
Did you enjoy this article and find it helpful? Why not share it with your social media network below?