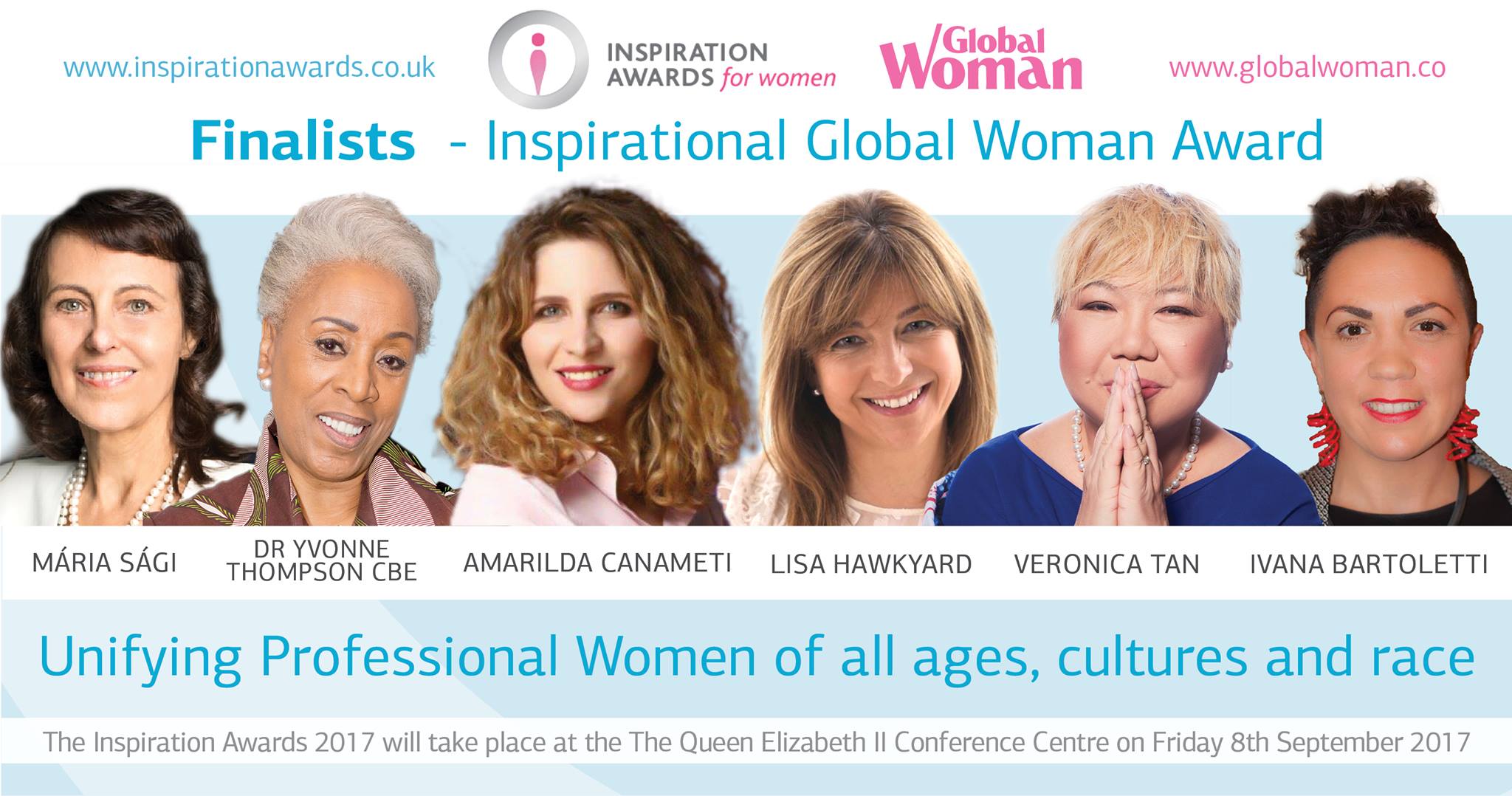 Inspiring Global Woman Award
Inspiring Global Woman Award 

Global Woman magazine is proud to be a media partner with the Inspiration Awards for Women, now in its tenth year. Global Woman founder and CEO Mirela was an award winner in December 2015 when the event was held at the Landmark Hotel in London. Watch the video here: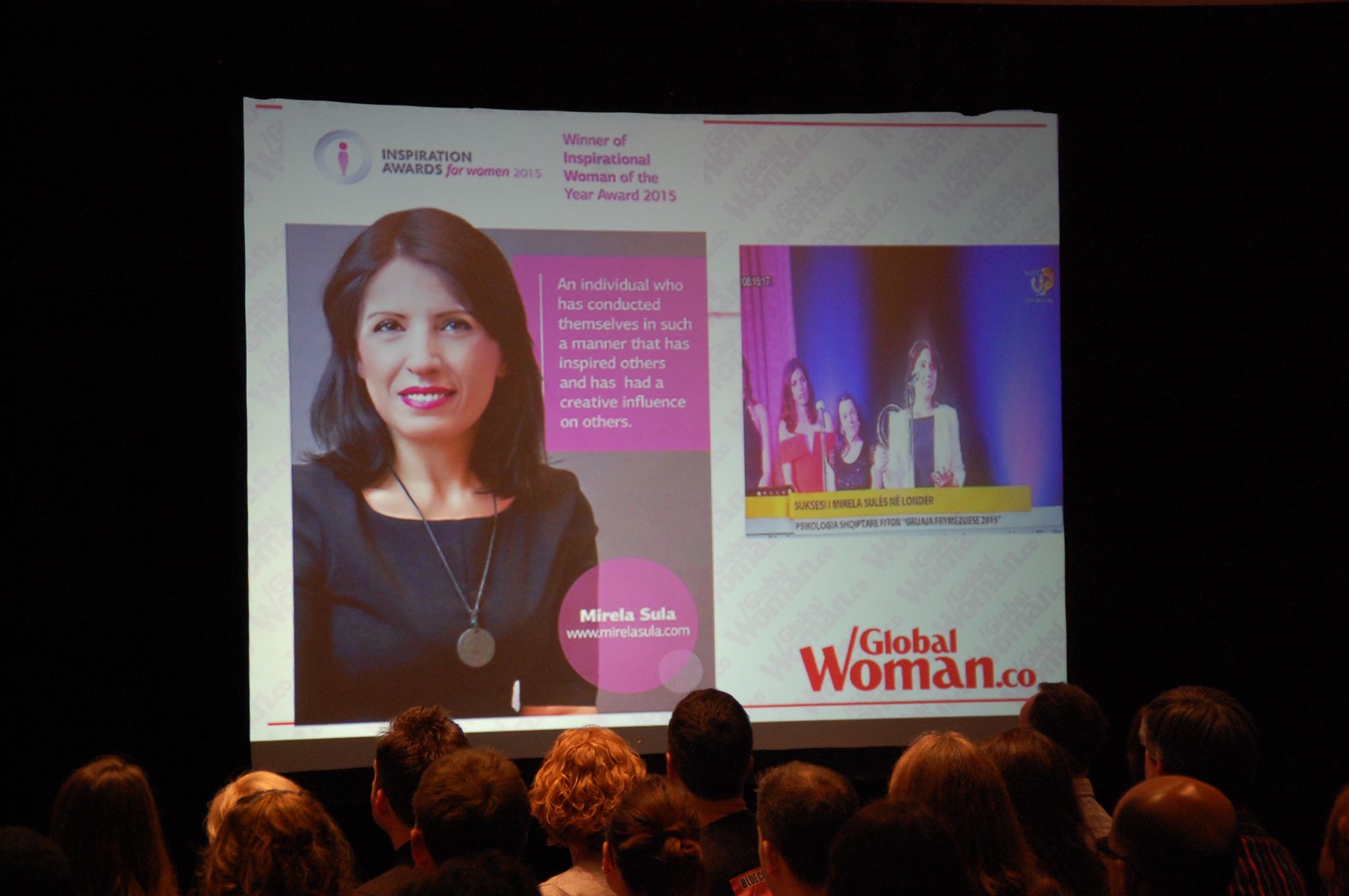 This is an initiative created by Sky Andrew, a renowned sports, film and TV stars agent. After attending a cancer charity event he felt inspired to recognise, through a prestigious awards occasion, the many talents and achievements of women, both the famous nationally or globally and those known only within their community and network. This year the awards will be held at the Queen Elizabeth II Conference Centre, opposite Westminster Abbey in London.
Star name celebrities will be attending to support the awards and the charities but you will have to be there to know who. Profits go to the three selected charities, Jane Goodall Institute, Cauldwell Children's Trust, Breast Cancer Now. Charity.
Global Woman is invited to nominate and shortlist six inspiring women who are global and the winner will be announced on 8th September during the gala dinner.
The shortlisted women are: Veronica Tan, Maria Sagi, Yvonne Thompson, Lisa Hawkyard Ivana Bartoletti and Amarilda Canameti.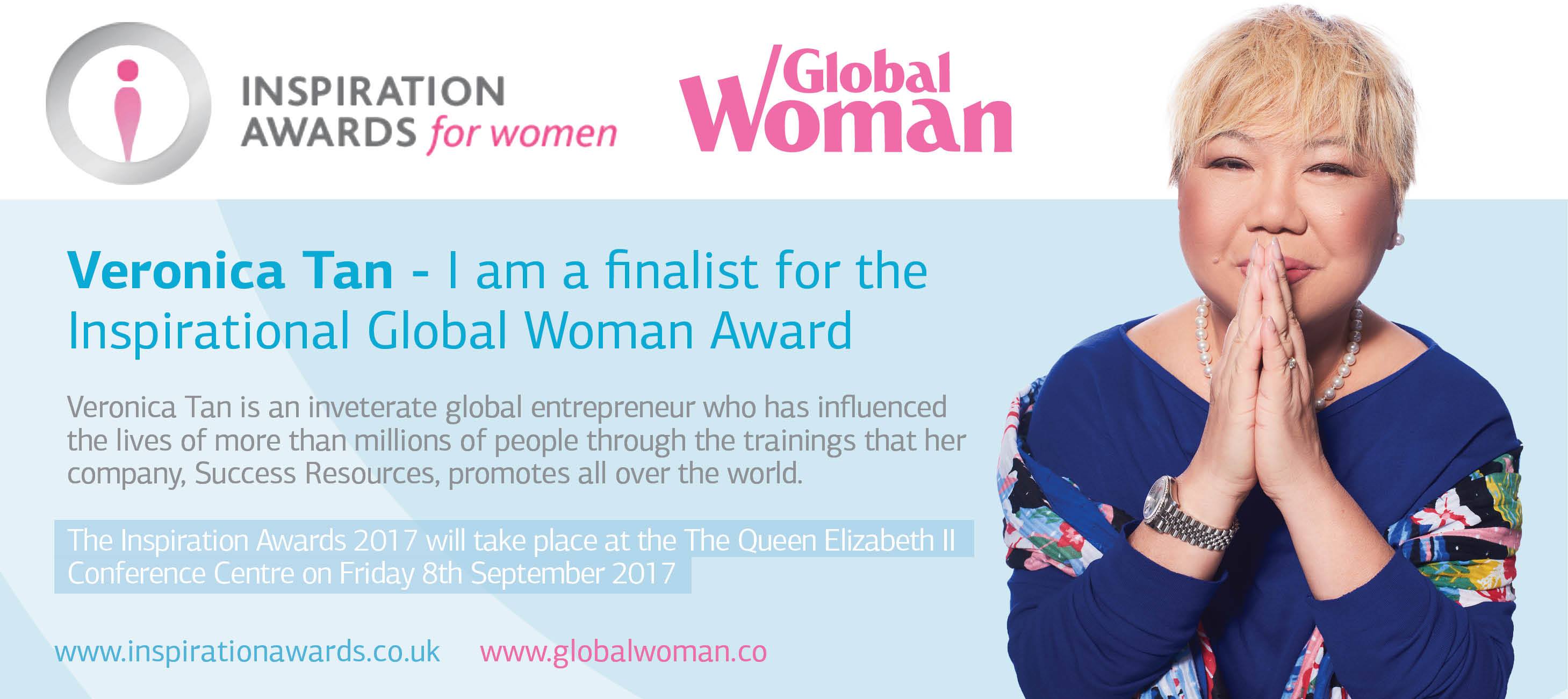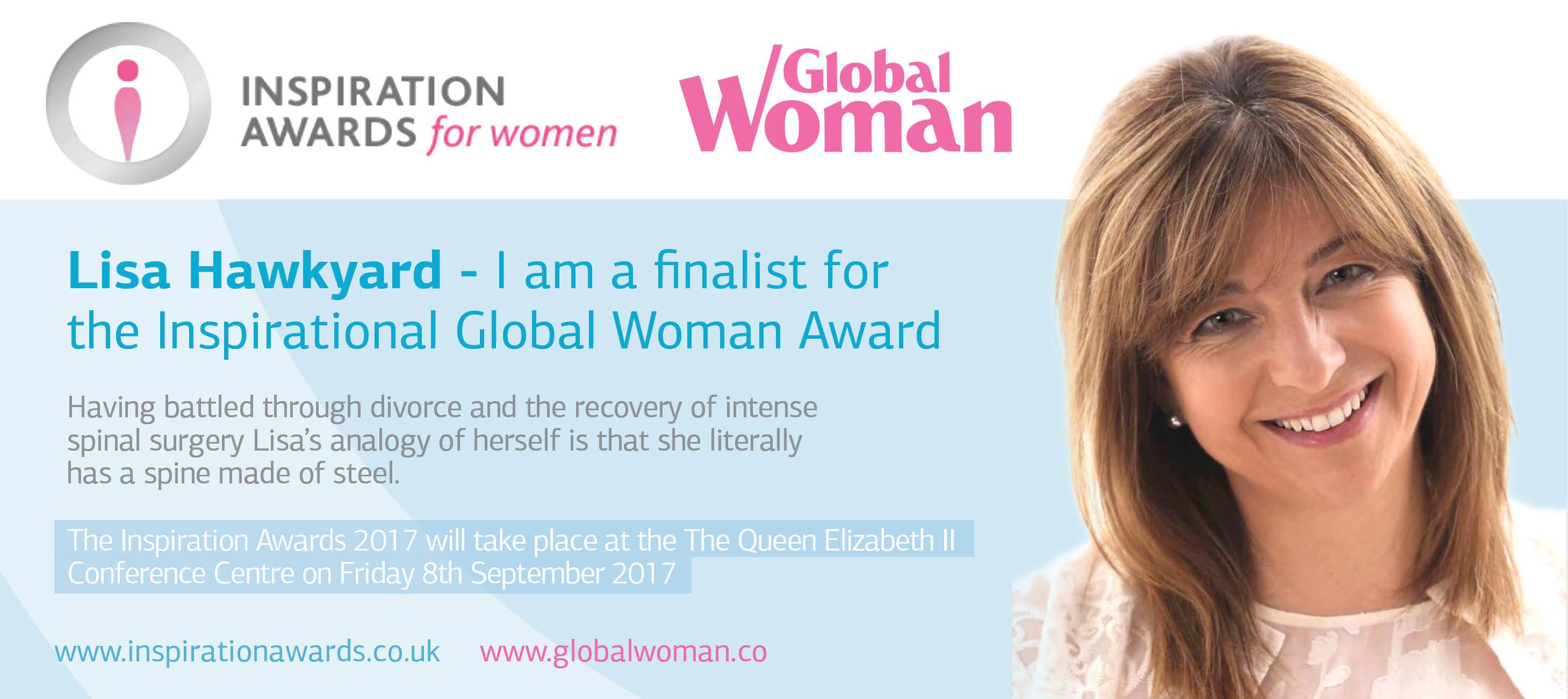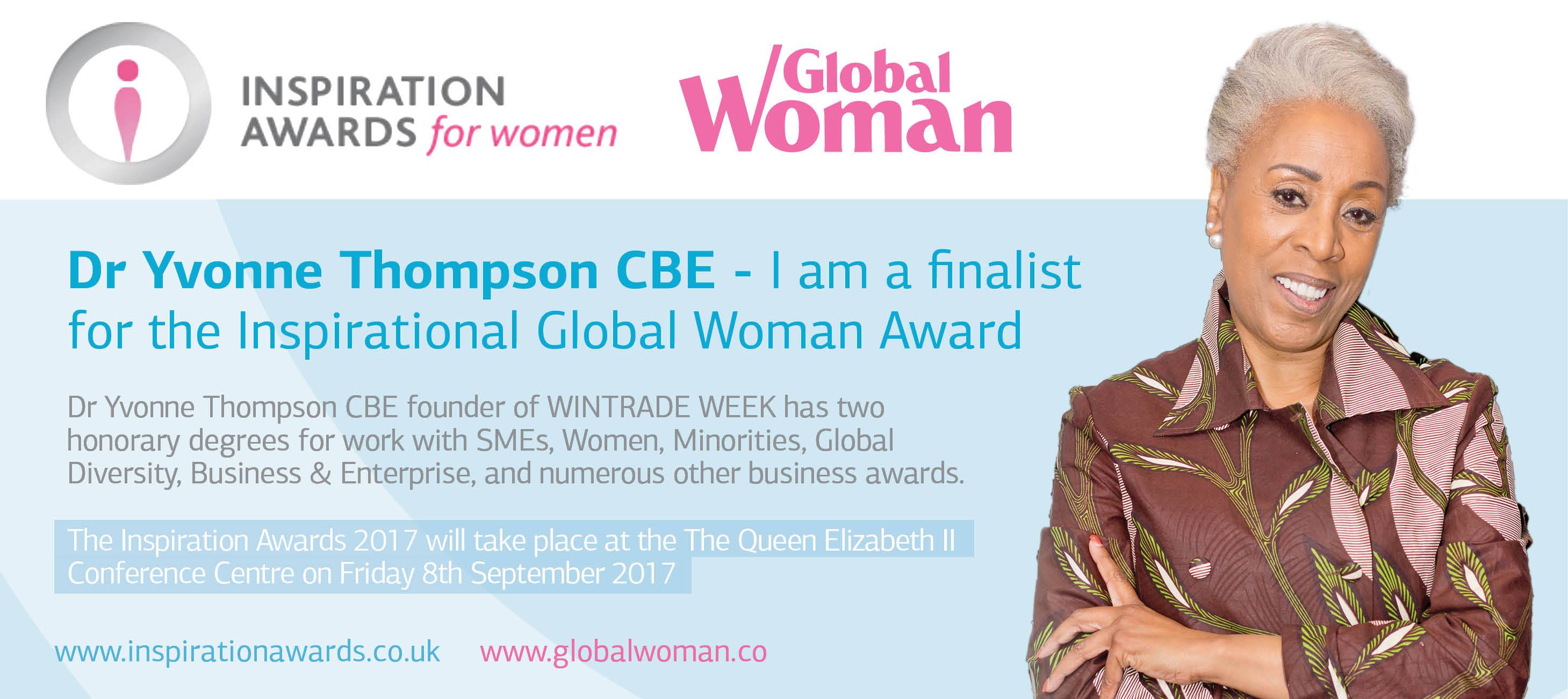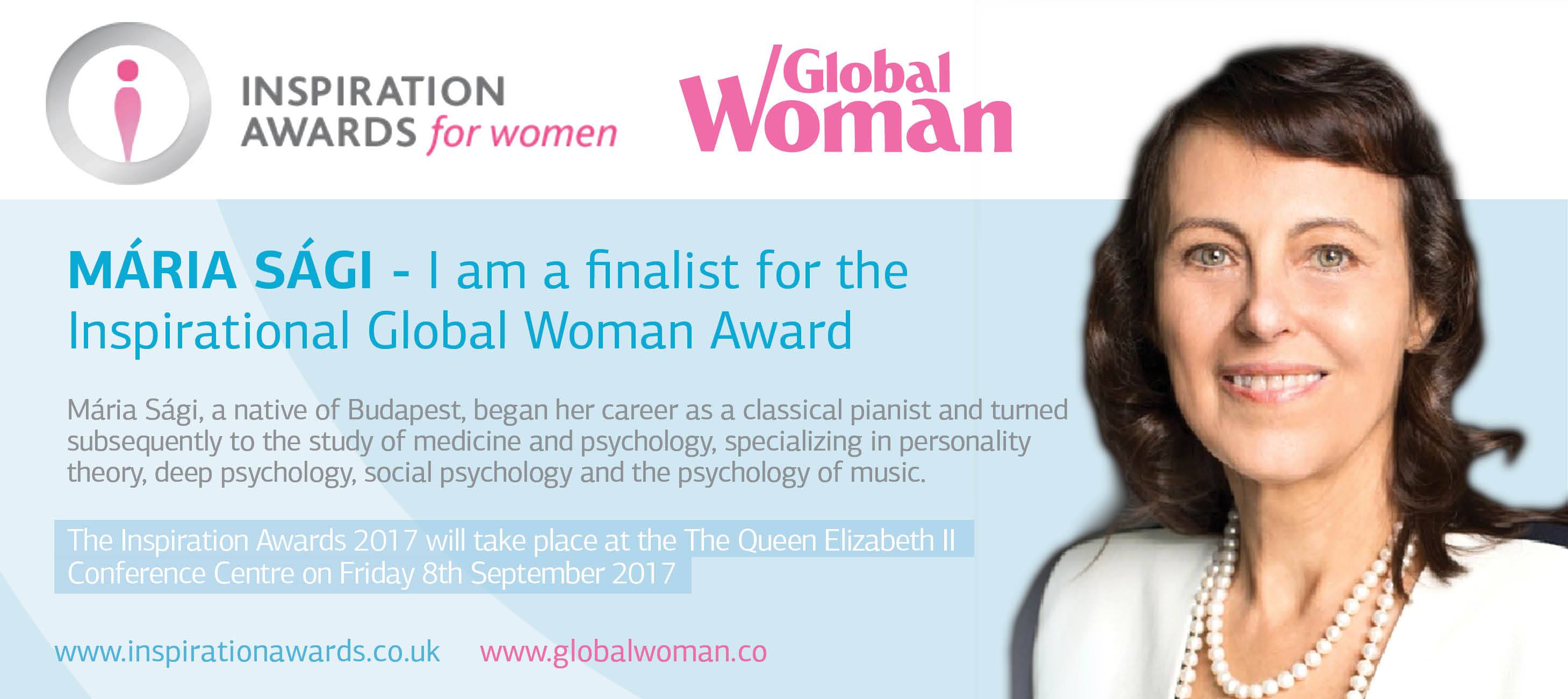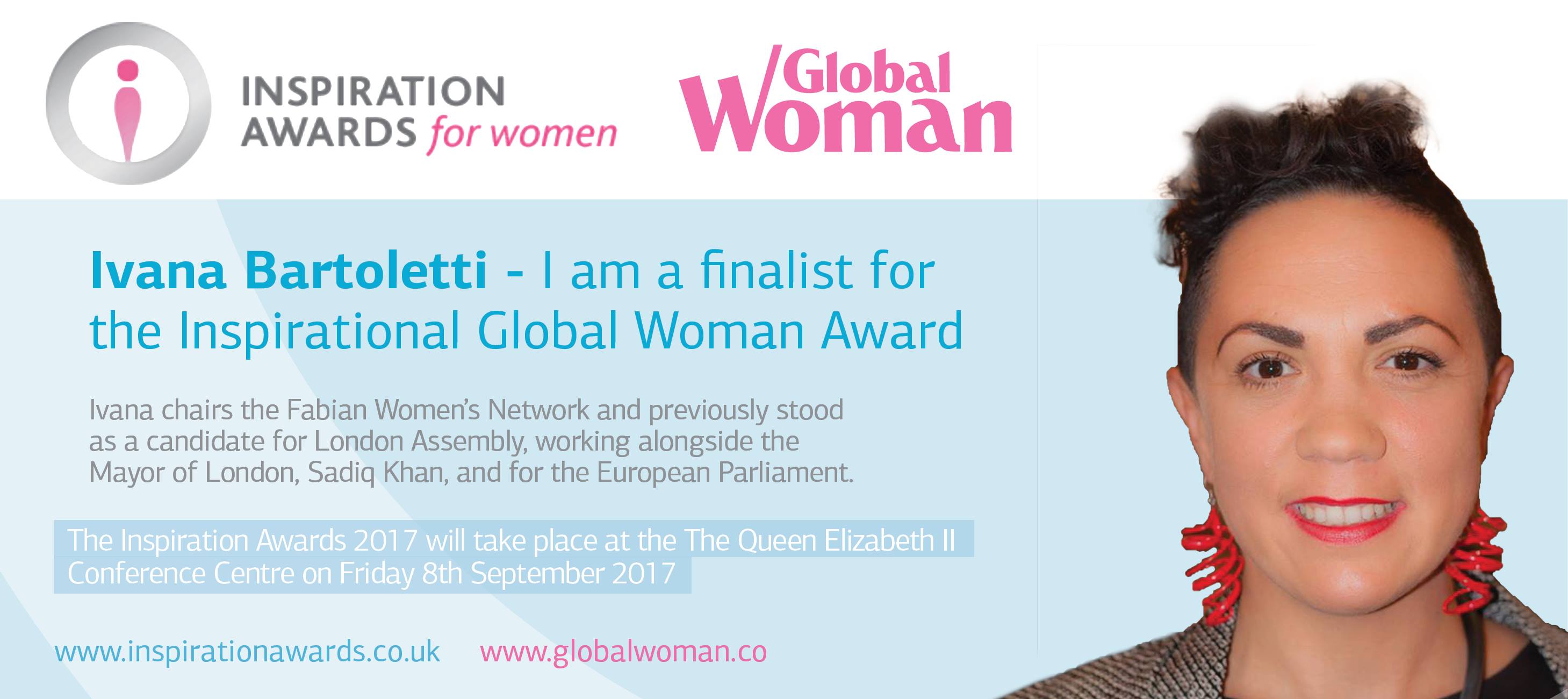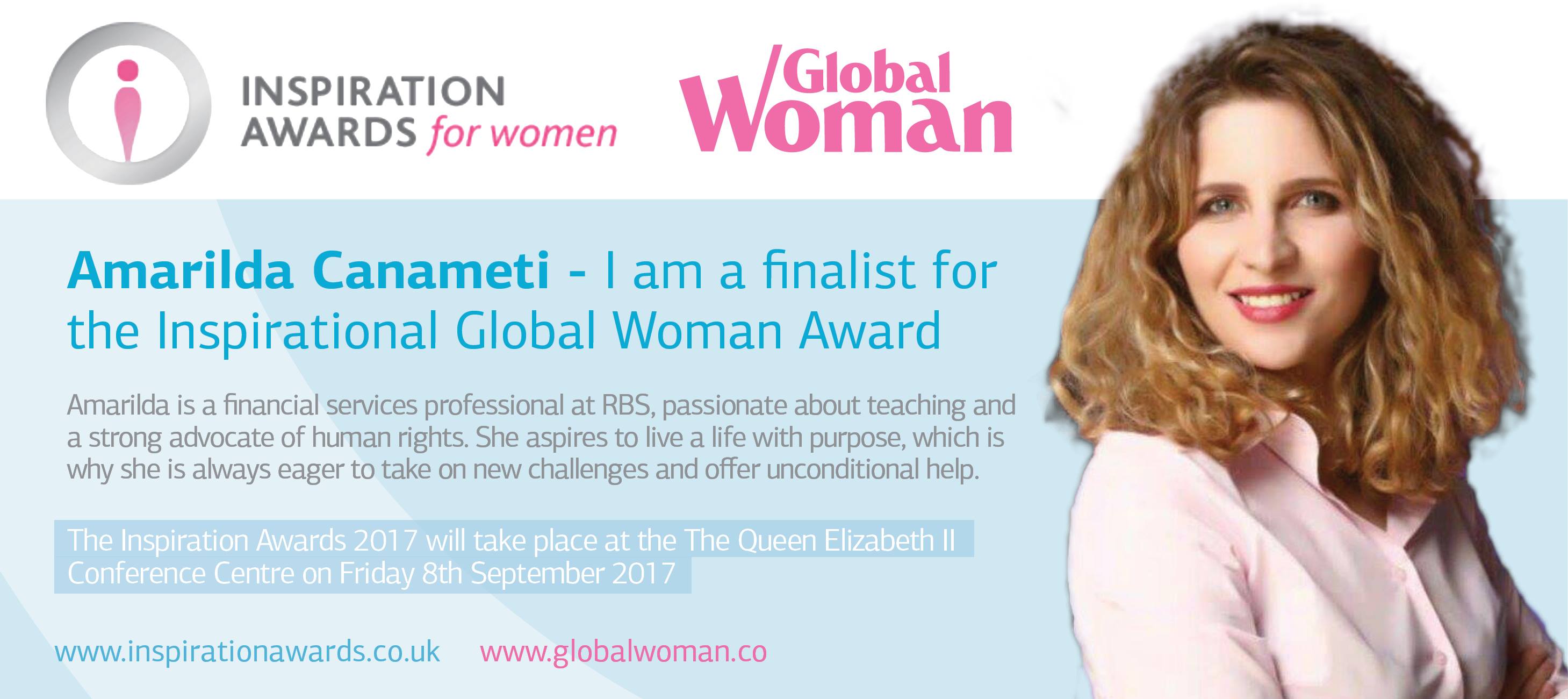 Also five other women are nominated by Global Woman and are shortlisted for Inspirational Awards for Women in Association with Global Woman: Lidija Rosati, Stella Fehmi, Robbie Mathews, Lara Khalaf and Tina Allton.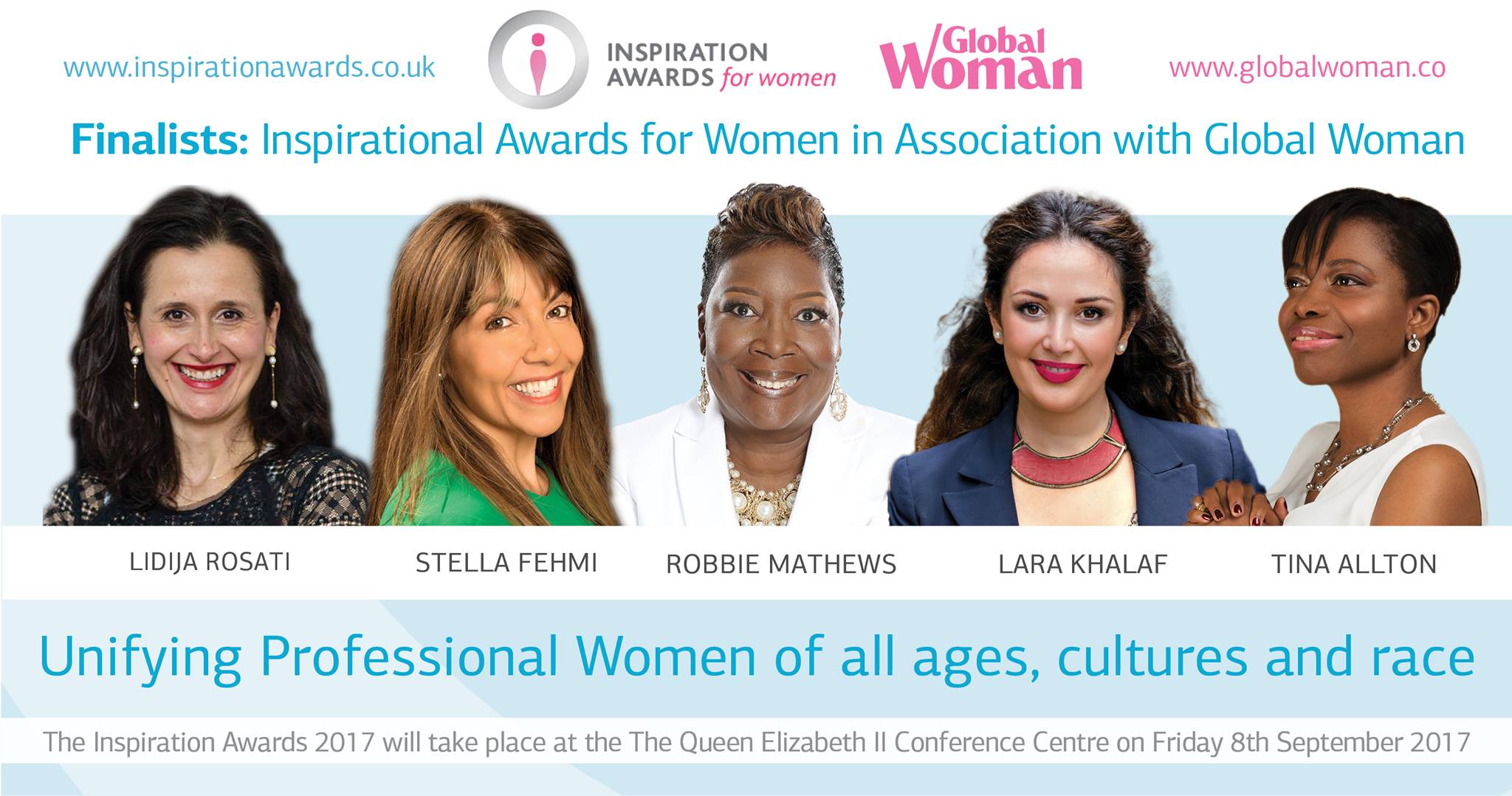 Founder Sky Andrew says in an interview with Global Woman magazine:
This is a special year as it is the tenth anniversary of this fantastic initiative to inspire our next generation. We have a new venue – The Queen Elizabeth II Centre and new charities – The Jane Goodall Institute and Caudwell Children. Dr Jane Goodall DBE has been doing amazing work for the environment, animals and children for almost 60 years. We honoured her in 2012 and then I met Dame Jane for the first time later that year at a talk she was giving in London. I am in awe of her and the unselfish work she has done for this planet. She is my hero and I am sure millions of people around the world feel the same.
It is important for all of us to be aware of what is happening to our environment, why we need to protect animals and building a brighter future for our children. We are delighted to have JGI as a beneficiary to this event, they do amazing work. Speaking of amazing work, Caudwell Children have raised over £20m for children with special needs. They are a forward thinking charity with an excellent team that we are happy to work with.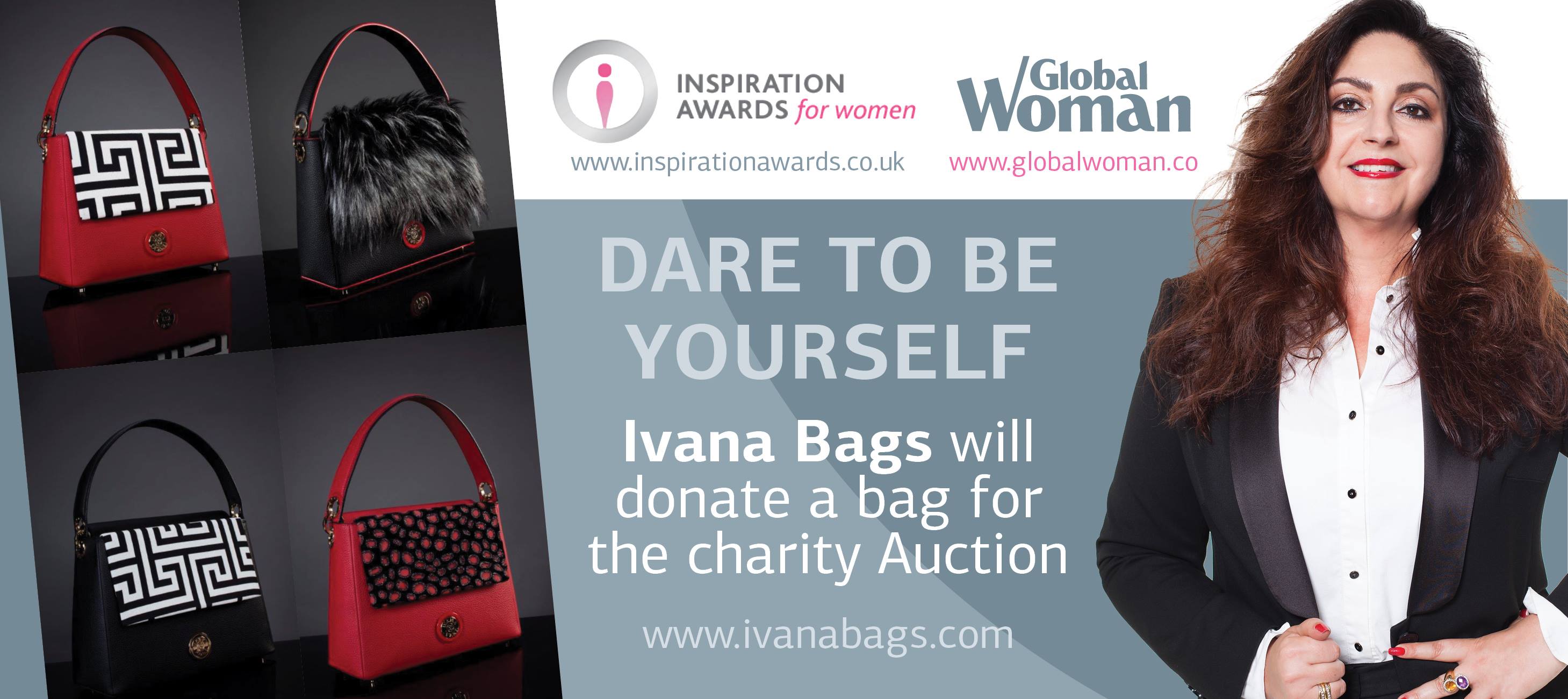 The evening includes a Gala Dinner and awards ceremony, it's an uplifting and emotional event where stars women from all walks of life are celebrated equally in one room. Along with promoting a positive image of women and acknowledging dynamic role models, the event will raise money for the 'Jane Goodall Institute', 'Breast Cancer Now' and the 'Cauldwell Children's Trust'.
The evening is glamorous, uplifting and inspiring. Guests get the chance to mingle with the stars, sit back and listen to music performed by inspirational artists and hear the stories of women who are being celebrated for a whole range of different reasons.
This is a beautiful event and includes a 'pink' carpet where every attendee is a star for the evening.
There will be a champagne reception, 3 course gala dinner, a band, the awards presentations, show party and other surprises. You will have to be there to know who the big name celebrities are who are attending.
Did you enjoy this article and find it helpful? Why not share it with your social media network below?