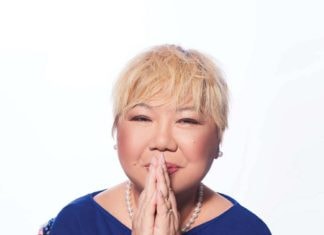 Veronica Tan: I am born to make a difference, not just to make a living
Veronica Tan

I am born to make a difference, not just to make a living
Veronica Tan was born in Malaysia to entrepreneurial parents and with a natural instinct and talent for sales and entrepreneurship from a very young age. Faith in God plays a huge part in guiding everything she does in her personal life and in business. Veronica and her husband Richard Tan have run Success Resources for many years with complementary strengths, Veronica based in London and Richard in the US. Veronica reveals exclusively to Global Woman magazine, her unique personal and business relationship with her husband and the secrets that make it successful for both in each, the challenges they have had to overcome and the turning point with National Achievers Congress, which has taken them to the phenomenal and renowned global success that they are today.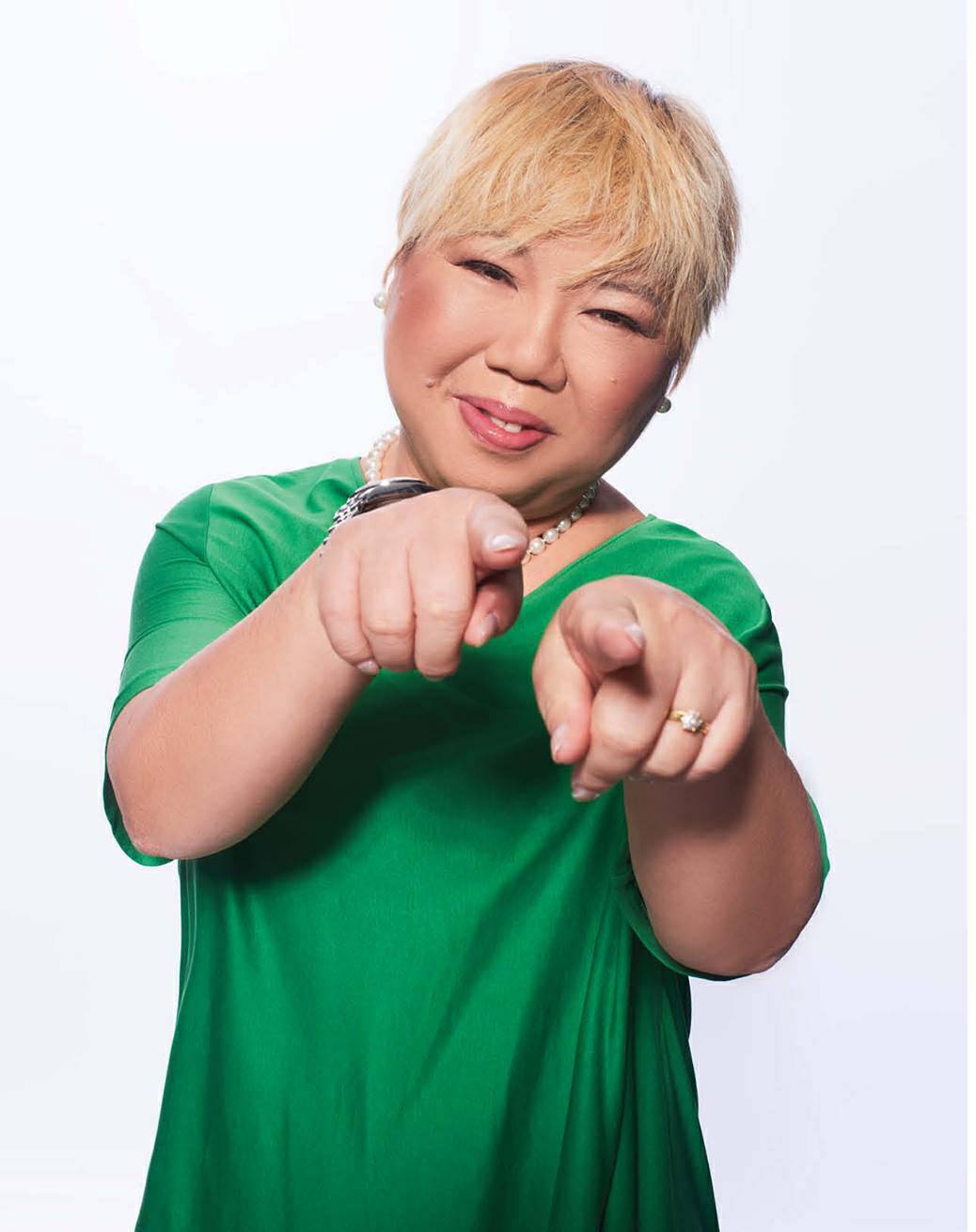 How was life for you growing up in Malaysia and Singapore?
There is a quote I really like of Malcolm McDowell from the book, Outliers: "Who you are, cannot be separated from where you come from." Yes, I was born in Malaysia and at the age of 8, my family and I moved to Singapore. I grew up in an environment of entrepreneurship where my parents worked very hard, leaving us, the children, very independent with lots of freedom in the household. At a very young age, I was already exposed to selling, communicating and negotiating with strangers in our family retail business. There is a reason why we are born into certain    families and environments. My upbringing propelled me to become the person I am today, and I am forever grateful and thankful.
What has been the biggest fear you have had in this life, and how did you overcome, or are dealing with it?
Fear is a learned behaviour and I believe everyone has a certain degree of it in their lives in one way or another, depending on their upbringing. Having said that, fear does not have to remain in our lives unless we choose to feed it. And that's where the love of God plays an important role. The Bible says that the love of God casts out all fear. And once we yield to this love, something else amazing happens: we develop a fear of God that is not really a "fear" per se, but a loving reverence; a deep and profound respect for who God is. This reverence is crucial to our success, because it makes us dependent on Him instead of on our egos and human limitations. I fear GOD. Knowing that He is in charge of my life, I trust Him and commit everything I do to him. Whatever the outcome, I accept it and view it as an opportunity to become better or bigger. "I choose FAITH over FEAR"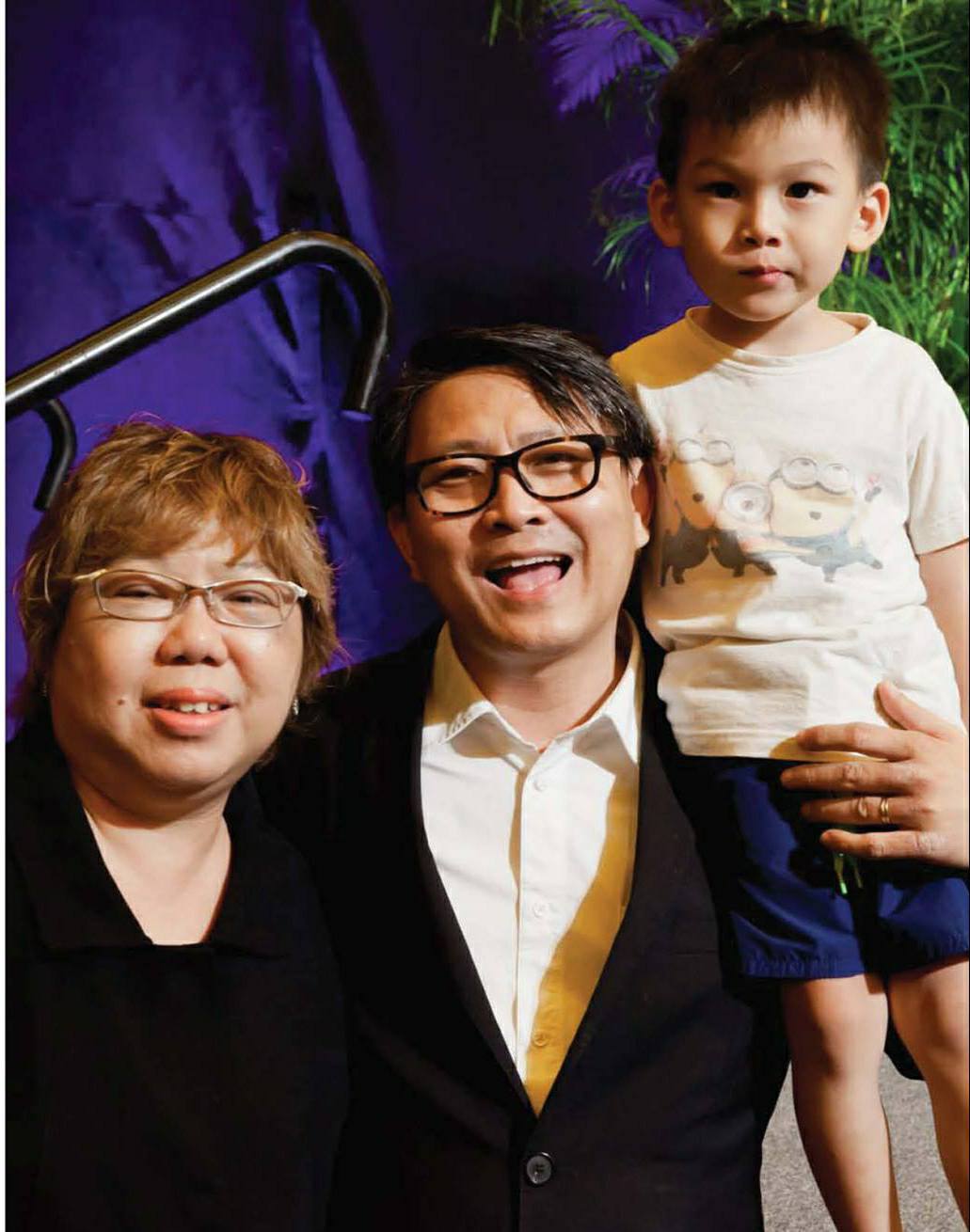 When did you start feeling that you are on this planet for a purpose?
Every human being is born with a purpose. I don't believe anyone is thrown into this planet as an accident. Some people find their purpose quicker than others, which is really the ideal, but most people take a little longer to find what makes them tick. Ever since I was little, I had this feeling embedded in me, that I was born for something beyond what my physical eyes were seeing. I knew that my circumstances were not all that there was to see. I knew that there was more, somehow and somewhere. I believe that this feeling is not something rational; I think it comes from our spirit, or like many people say, our heart, like a hunch. Ever since I discovered my purpose, I committed my life to help others to find theirs. That's why we, at Success Resources, work so hard in the development of people around the world.
"I am born to make a difference, not just to make a living"
You are an inspiration to many out there – how and when did your success begin and what motivated you to become so successful?
I believe success is part of our journey in life; it's an everyday thing. For me personally, I think I began to become successful when I realised that I do not need anything external to make me happy or to motivate me. Then, I was able to create the life that I wanted by the person I became and the choices that I made, instead of just waiting for life to happen. I believe that our results in every single area of our lives are just expressions of what is installed on the inside of us. Quoting one of my favourite speakers of all time, the late Jim Rohn,
"Success is something you attract by the person you become."
Tell us more about your work with Success Resources and National Achievers Congress, how it started and your role/mission there?
Success Resources is more than a company to me and my husband; it's a mission of life. Success Resources is our ministry. We live our lives to serve people and bring the best out of them. Many come to our seminars completely lost and without a purpose, and after they start learning, their minds start broadening, their hearts start enlarging and consequently, their lives change dramatically. The National Achievers Congress (NAC) is our very own brainchild. It is by far my favourite programme, and what I love most about it, is that it is a platform where we get to gather many different speakers from all spheres of influence and walks of life, with the purpose of adding massive value to people's lives. This diversity is the flavour that makes all the difference. In only one single event, the attendees have the opportunity to learn many different things from several world class trainers and speakers.
I am specially fond of the NAC because this programme was born when we were on the brink of failure. In fact, we have failed several times over. We literally failed our way to success. Back in the day, when we were undergoing a major crisis and could not find a way out, we decided to stop looking for answers outside, and we started looking into what was on the inside of us… and those were the places where the real treasure and wealth making strategies were lain. NAC was a huge leap of faith, and I am forever grateful for the visionary husband God has given me. Throughout all theses years, I never get tired to admire how relentless, loving and caring this man is. Together with him and Patrick Liew, I have been able to learn one of the most important lessons in life: that mistakes are supposed to work for our good and not against us. We are always in control of how we react to each and every event and circumstance in life.
"….Bringing you the World's BEST!!"
How is it working closely together with your husband Richard Tan and how do you balance your personal and working life?
Our belief in decision making is: There is no right or wrong decision. When a decision is made, make it OK. We both love what we do and we also travel a lot separately, doing different things. This way, we can do more! We believe in giving each other the space to do what we are great at, not holding each other back, but instead complementing each other's strength and protecting each other's weakness. For you to have an idea, I am now in London and he's in the USA. With technology these days, he calls me every day via Viber and sees me every day via FaceTime. He sends me every day digital flowers to start my day. He sometimes even sends me a menu photo and asks me what food he should order in the restaurant! Fun! We have two children and three grandsons aged 2, 7 and 9 years, whom we dote on. We will give up our "business" time, just to be with them. Work wise, we have a clear agreement on the areas of our responsibilities. This way, we do not contradict each other or create confusion for the team. My favourite saying is: We run our household like a military camp: My husband is the "General " and I just stay as the "Major". Therefore, he makes all general decisions, while I make all the major decisions (laughter).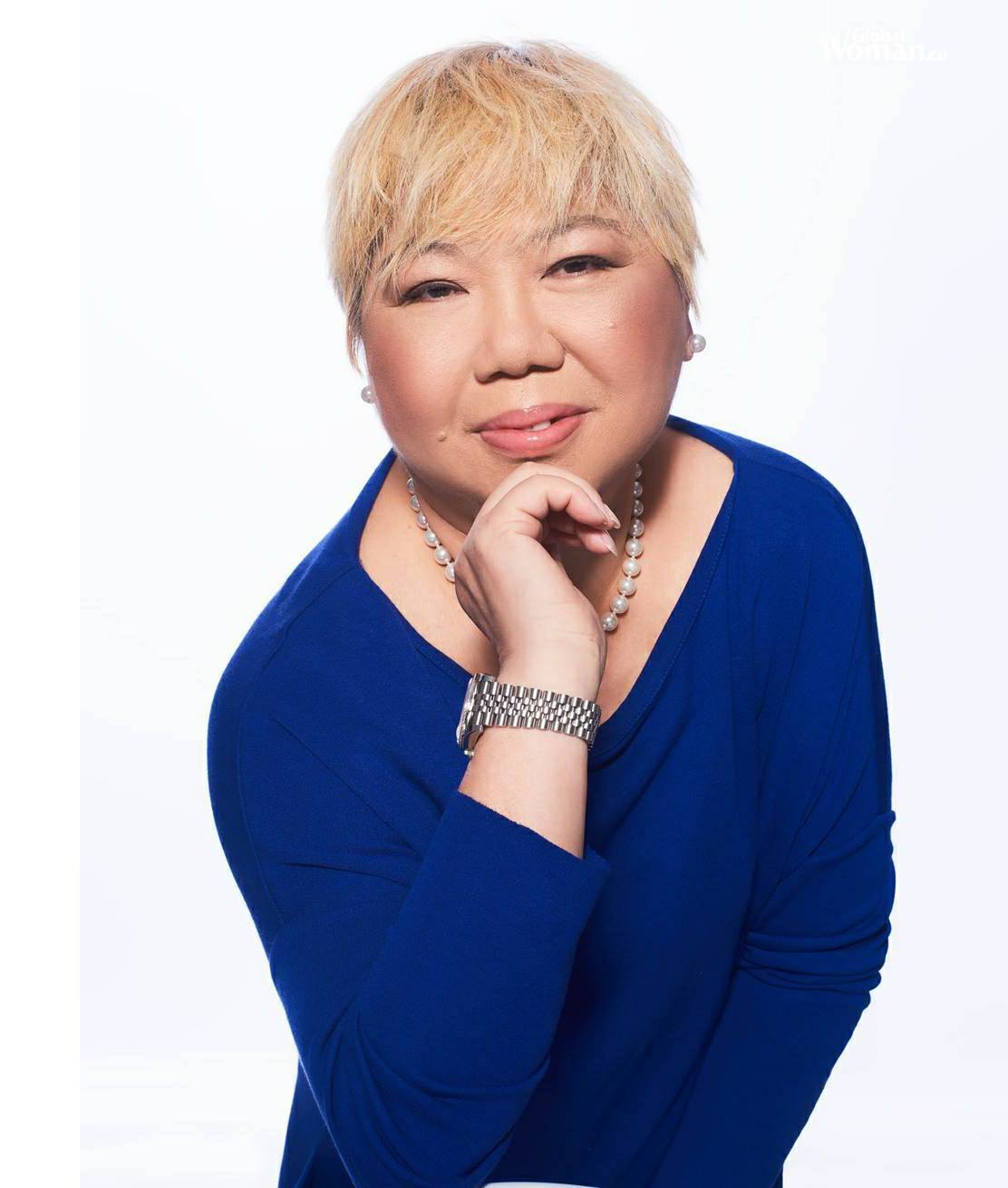 How does a typical full working day look like for you, from when you wake up until you go to bed?
My day is full of excitement and fulfillment. It feels like an endless vacation. It is all about solving problems and adding value to the people around me and afar. A typical day for me is like, for example today, I woke up at 7am and after breakfast, started working with my Team in Asia because its almost the end of their day there. Then by 10am, I give my time to the UK Team until 7pm and the US Team until the end of the day. I have to work around different time zones all the time, and I usually end up with having only 5 to 6 hours of sleep. Despite all of this, I have a lot of fun doing what I do, so I feel privileged.
 "Work is life, life is work"
What life motto do you live by and why?
A single man can make a difference. Is your life a message or a warning? Gandhi. It is all about building people up, and walking in love. I think that the only way for us to become relevant to the society we are in, is by walking in love. I don't mean the human selfish love, which loves today and hates tomorrow, but the God kind of love which really is the secret to all success. It doesn't matter how successful one might seem to be on the outside; remember that real success encompasses many different things. Of course financial success is part of a successful life but you can have all the knowledge in the world, all the resources you could ever wish for, and still not be relevant to this world. Why? Because people want to know that you care about them. If you read about the most successful speakers and trainers in the world, they became successful not because of their personal achievements and knowledge alone, but because of their charisma. Once you really care about the development of the people you are training, then, they open up and trust you. And that's what changing lives is about: trust, love, relationships, growth, and consequently, bigger and better results.
If you look three years ahead, what is next and how will you reach your goals?
I will continue to do what I am doing now. We have countries in Africa, Latin America and Russia that Success Resources has not brought our programmes there yet. There's work to be done. How will we do it? I will build people, I will train leaders and build the TEAM: be it my own team or grow partners, and together we will make it happen. To me it is all about loving, serving and submitting to one another. When you love, serve and submit to one another, you can't go wrong. Submission, although not much valued in our todays's society, it is something very powerful. It means that we are under a mission, and that also means that where there is unity of mind and heart, greater results will always be present.
"I do not stop when I am tired. I stop when its done!" Richard Tan
Did you enjoy this article and find it helpful? Why not share it with your social media network below?