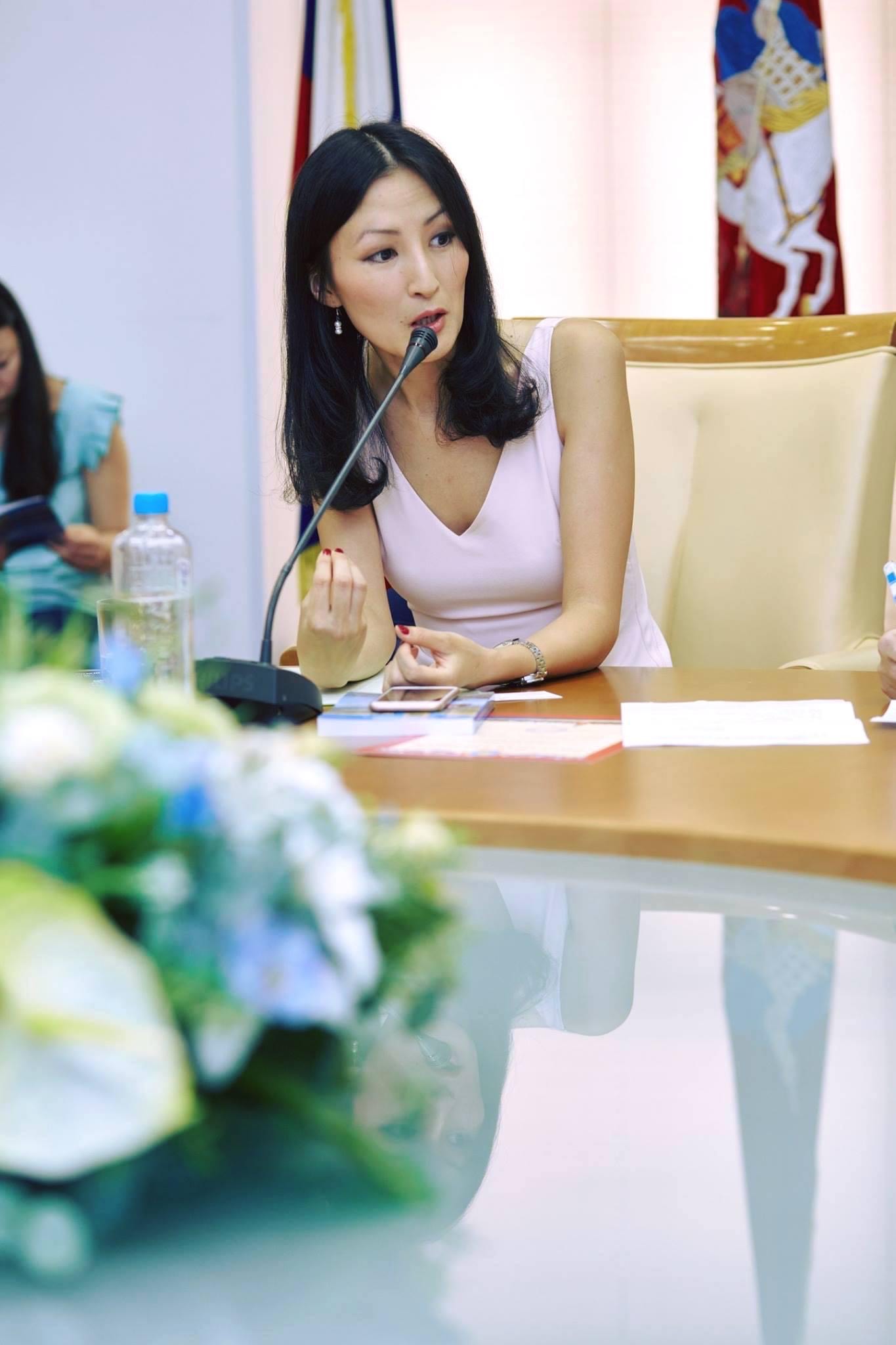 Reconstructing Power and Leadership in the Post-COVID Era
By Esuna Dugarova
Start of the journey
When I was born, my father felt bitterly disappointed. After all, we, the Buryats, traditionally believe that it is a boy who carries on the family line, and a girl doesn't count. Even a name was prepared for me in advance – "Esunke" – after Genghis Khan's nephew, an illustrious archer.
Various cultures continue to prefer boys over girls, as boys are believed to be more productive. "Son bias" has led to large gender gaps in birth rates and the number of "missing women" in various parts of the world. At the core of this preference lie entrenched social norms that lock girls and women into gender stereotypes and curtail their freedoms, rights, and opportunities.
Gender equality and development progress
Before the COVID-19 crisis hit, many countries made strides in gender equality. A total of 131 governments have added 274 gender-related reforms to laws and regulations over the past decade; women's global representation in parliament reached 25% in 2020, and laws against domestic violence are now in place in over three-quarters of countries worldwide. Despite progress, challenges have intensified amid slow global economic growth, declining investments, growing unemployment, and unattained learning outcomes. Triggered by the pandemic, armed conflict and climate change, extreme poverty is projected to reach 150 million people by 2021. Financial exclusion persists as 80% of women-owned businesses with credit needs are underserved globally. While women have incrementally entered public life, the glass ceiling remains too low. In 2020, only 21 countries had a female head of state or government, and just 5.8% of CEO positions at S&P 500 companies are held by women. COVID-19 has multiplied pre-existing inequalities, deepening the crisis of care, inducing an exponential rise in gender-based violence, and undermining women's economic and social security.
As part of our response to the COVID-19 pandemic, I have been a research coordinator of the COVID-19 Global Gender Response Tracker, the first global policy tracker that captures how governments around the world address the crisis from a gender perspective. It's a unique initiative that evolved from a team's effort to the global public good, offering evidence on policy gaps, good practices, and lessons to learn for current and future generations. So far it has monitored and analyzed over 2,500 policy measures in 206 countries and territories. The data analysis reveals that the overall global policy response has been blind to gender equality, with only 18% of total social protection and labour market measures directly addressing women's economic security and unpaid care work.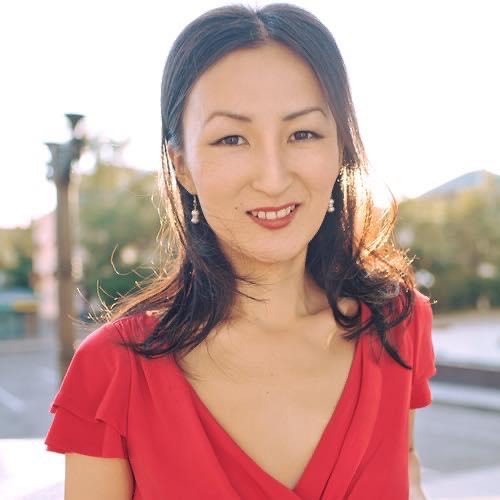 Rethinking power and leadership
The pandemic has made me reflect on different dimensions of power and leadership, and I'd like to share some of my analytical observations and lessons learnt. One is related to self-driven career management, which is about being in charge of the decisions we make in our lives, and our responsibility to create space for leveraging our signature strengths, make our work enjoyable and impactful and be courageous and confident in our ability to do great things. Another lesson is the importance of emotional and social intelligence, which is about an ability to listen, have a genuine interest to understand what other people think and need, and cultivate compassion by putting yourself in the position of another person and take action to help. Underneath this intelligence is a caring and open heart. And once you manage to establish that connection, you start to build trust and create a shared sense of purpose.
As part of this exercise, I initiated over 20 conversations with both senior and emerging leaders across regions, exchanging views about our journeys, work-life balance, and values that underpin our decisions and shape our identities. There has been a shared understanding of authentic leadership, which is about empowering your team members, motivating those around you, and letting them grow. It's about teamwork where each person is an integral part of co-creation and co-ownership. I have been convinced that leaders don't need to be in the formal position of authority to make positive change. There is an intrinsic voice, or positive power, that comes from within and is amplified when there is a conducive environment that enables it to flourish.
I have also been reassured of the importance of being honest with ourselves and the people around us. This includes accepting who we are, recognizing mistakes, being open about what we don't know or can't deliver, understanding our boundaries, and being brave to let others know about it. This by no means undermines our self-esteem, but it's a vital strategy to sustain our physical and mental well-being over the long term.
Speaking about mindfulness and resilience during the pandemic, I should acknowledge the role of Buddhist practice that has equipped me with methods and techniques to positively manage my internal state, tame my mind and negative emotions, and bring a relative perspective about impermanence and interdependence.
These are the lessons that will take some time to realize in practice. Being aware and recognizing this, I think, is the first step on a path towards transforming ourselves. And once we transform ourselves, I trust that we can transform the system.
Moving forward
Not long after I was born, my father decided to keep the root of the original name and feminize its ending. Several years ago, I visited my parents' place in Ulan-Ude and my father suddenly said: "I never thought how far that little girl would go, much further than her ancestors ever attempted." There was a sense of pride in his voice, and to me, there was a light of hope. This hope is reinforced when I receive letters from young fathers who feel inspired by my book "The Star of the Nomadess" and call their girls after me, saying: "you are setting an example and I hope that my daughter will follow your path." This assures me that mindsets and practices do shift, slowly but steadily, with determination, patience, and compassion.
In moving forward, I believe that transforming the balance of power and promoting new forms of leadership grounded in care, empathy and solidarity is critical for inclusive and sustainable development. To fulfil women's agency, we need a structural change that includes some fundamental shifts in power and resources, including in the institutions and norms that, even in the 21st century, still perpetuate women's subordination. The COVID-19 crisis can serve as a springboard for action to create an alternative development model that prioritizes human well-being, gender equality, and social justice for all.
Esuna Dugarova is an expert in data analytics and research of public policy and sustainable development at the United Nations Development Programme in New York. Esuna has authored over 40 publications and is a Chevening laureate for her contribution to international development. Originally from Buryatia, she holds a PhD in Asian Studies from Cambridge University and speaks 7 languages. Her key contributions include an award-winning book "The Star of the Nomadess" which contributed to shifting social norms about women's agency; leading a coalition at UNDP which influenced the adoption of the first-ever international policy for 10,000 workers worldwide; and co-founding the first global gender policy tracker. In her spare time, Esuna mentors women's grassroots organizations and supervises young Cambridge scientists to humanize artificial intelligence.
Did you enjoy this article and find it helpful? Why not share it with your social media network below?