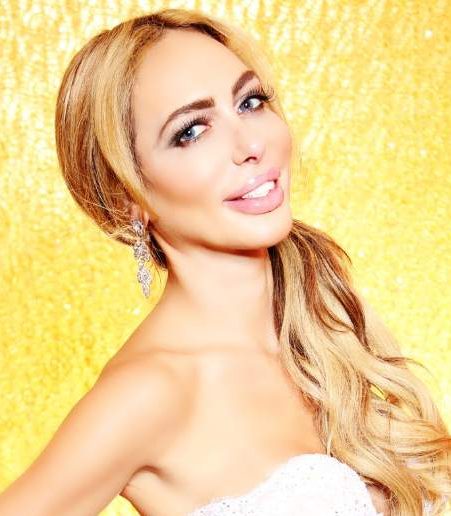 Annabella Gutman: From Dances at Bar Mitzvahs to the Flashing Lights of Hollywood
By Sujany Baleswaran
Starting her career at the early age of 12, Annabella Gutman not only sold candy and bracelets at school like any budding entrepreneur, but she took the stage to become a model and dancer, following this path till she reached the stages of Hollywood. Born and raised in Israel, Annabella left the toned-down lifestyle of Haifa and moved to the hustle and bustle of New York to pursue her modelling career and quickly conquered runways, becoming the face of global companies such as Mercedes Benz. When Annabella is not juggling her career as an actress, model and producer, she is dedicating her time to helping other's wishes come true, supporting non-profit organisations with the mission to help people 'one by one and country by country.'
You started your career at the early age of 12. How was your childhood, and how did it shape who you are today?
At the age of 12, I started my career. I first started as a model, and then I became a dancer. I started dancing at bar mitzvahs and Jewish weddings. I worked as a dancer for DJs. I even had the opportunity to work with my family. My brother was a DJ, and my sister and I danced while he performed as a DJ. They called us the "Gutman Family." Interestingly enough, when I started as a model, I had to stuff socks into my bras so that the audience would not know I was only 12. They actually thought I was 19. Some other jobs I had are among the following:
I worked in fashion shows and TV commercials.
I worked as a caterer at weddings.
I had a deal with a Kiosk owner where he would sell me falafels at ½ price, and I would then deliver them to students, which doubled my money.
I sold bracelets for 5 shekels to girls in school.
I performed shows in front of my mother's hair salon. I was able to sell various performances such as a comedy skit for 5 shekels and singing performances for 12 shekels.
I sold candy at school.
I knew how to work hard and make money at a very young age.
Can you tell us more about your first modelling job? How did you feel at that moment?
My first modelling job was a fashion show at the local mall for a few designers. My family and others who saw me at the fashion show, said I was meant to do that type of work. My family mentioned that they were shocked that I was so confident. I looked as if I was 19, and nobody outside of my family knew that this was my first job.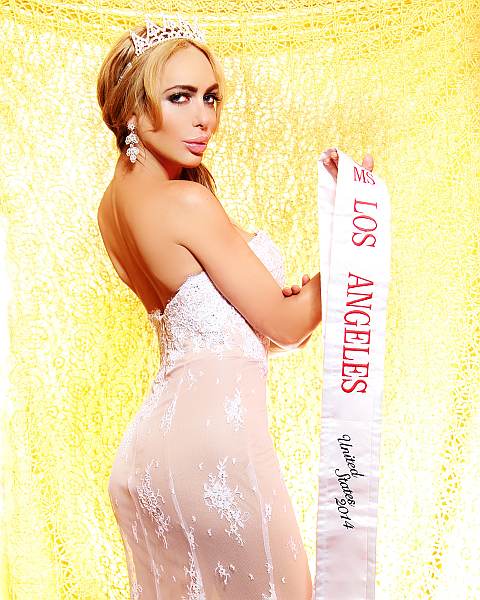 You grew up in Israel, a massive cultural contrast to Hollywood. How do the two compare, and did you experience any difficulties adjusting?
Yes. Definitely. In Israel, life is simple, down to earth, humble, not flashy or fake. People in Israel are humble, friendly, and loving. Life in Hollywood appeared to be more about the car you drive and how much money you had in your bank account. Life in Hollywood was more about image than being true to yourself – I didn't like this. When I first arrived in Hollywood, I felt that I had to change and be like others in the industry. I had to be someone else. I started changing by bleaching my hair, and I even enhanced my breast size. However, this did not last for me. I wanted to be myself. I wanted to be humble and help others.
I had difficulties adjusting to life in Hollywood. I didn't know how to speak English very well. As a result, I had to carry a large translator in my bag to help me communicate with others. I also had a thick accent, and as a result, people in Hollywood rejected me. I had to hire a speech therapist to help me try and fix my accent. Everything was different. This was all a shock, but I adjusted. I learned to be myself and not have to pretend to be someone I wasn't. I am grateful for my holy land and Hollywood. Both of these places helped me to mature and made me who I am. I became more humble and more grateful. I know many wealthy and influential people who are lonely, reach out to me. I relate to them because of my past experiences.
How do you feel about being labelled as an exotic model? What does that mean to you?
It sounds good to me. Hollywood didn't accept me nor my accent. They said that my appearance and my accent were exotic. As a result, they closed the door to all jobs. Even though I was rejected the majority of the time, I never quit trying. Things were a constant struggle. I spent a lot of money on a dialect coach and trying to look like a "California girl" until I realized that I am fine just the way I am. I learned from this experience, and nothing stops me now. Interesting enough, many of these people who rejected me are now asking me for help.
Now things in Hollywood have changed, and people are accepting of those that are labelled exotic. I knew that there was power in money. As a result, I decided to help filmmakers find funding so that I could take more control of my career. I decided to work behind the camera instead of in front of the camera, and it got me to where I am today.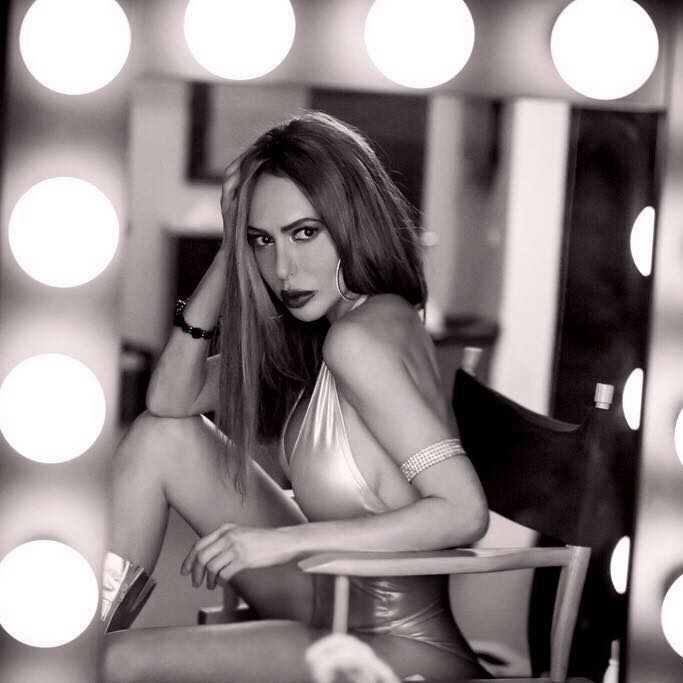 What does female empowerment mean to you?
It means that you have to be confident, a strong woman and take the seat of a leader. In addition, you need to know what you want, go after what you need, believe in yourself, be a brand ambassador, and be a role model to others.
You have worked with incredible people and many different brands, from Claes Nobel, Mercedes Benz, to Netflix. What has been your most favourite collaboration?
World Peace One, hands down. We did amazing things with world leaders, politicians, celebrities and others. Everyone came together for a united cause of global peace. In addition, I learned a lot from Claes Nobel and many other influential artists.
As well as being a woman of many talents, you also have a mission to help individuals find the funding they need – you call this the Annabella Experience. Can you tell us more about this?
If you ask, I can make it happen. I have relationships that can help make anyone's wish come true. My clientele consists of investors, fund owners, family offices, entrepreneurs, start-up companies, politicians, celebrities and accomplished companies. The Annabella Experience is that I truly want to help and make a difference. I enjoy helping people achieve their dreams, and I want to help everyone's dreams come true. I have big brands and very influential people that reach out to me and ask me for help. I love helping them!
Club Annabella is in it to help people one by one and country by country. We want to make the world a better place, end homelessness, help veterans, help kids, help people in India, help people in Africa, make the world a better place, and help people not to have to struggle anymore.
Did you enjoy this article and find it helpful? Why not share it with your social media network below?