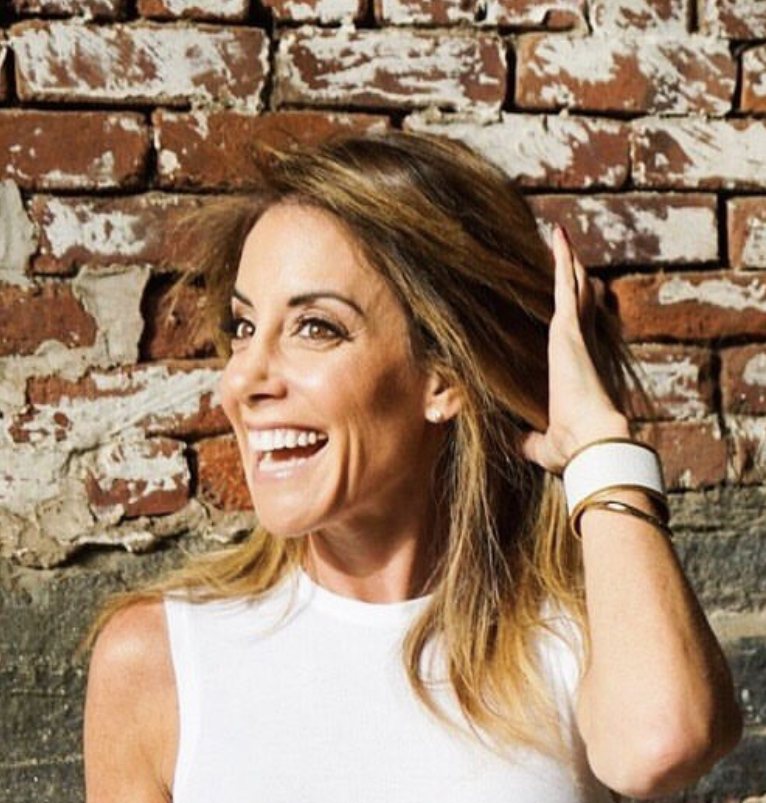 Barbara Majeski: I Am a Woman of My Word and I Am a Woman of Action
By Sujany Baleswaran
After conquering stage-3 cancer in the midst of a divorce, renowned on-air television personality and mother of three, Barbara Majeski, vowed to never let the voices of self-doubt stop her from pursuing her dreams. In 2016, Barbara sold her wedding ring and made the life-changing decision to hire a media trainer and success soon followed. Since then Barbara has been featured on various morning talk shows like Good Day New York, Fox & Friend and Inside Edition. From the world of television, Barbara continued to grow her presence on Instagram and Clubhouse and recently created her own challenge to help people optimize their potential, get out of their own way, and start living their best life.
How was your childhood, and how has it shaped who you are today?
I have a twin brother named Ben, and I have younger twin brothers, Michael and Steven. The "twin gene" seems to run in my family because my mother was born a triplet. The genetically inherited form of neurological impairment, Fragile X, also happens to run in my family. Growing up, I always thought that my two younger brothers, Michael and Steven, were my play dolls- they were seemingly brought home by my parents for me to enjoy. One day, when I was six years old, I was giving a bath to my twin brothers when I found Steven unresponsive. I was playing patty cake with Michael, turned around to play the same with Steven, and he was not submerged in water but was unresponsive. I called down to my parents, and fast forward, he was rushed to Children's Hospital of Philadelphia where he slipped into a coma and his heart temporarily stopped. It was at this time that my parents told my brothers and I that Steven would no longer develop like other children his age; he would need someone to always look out for him. At six years old, I decided I was going to be Steven's voice for the world. At thirteen years old, I made another vow to him – that I would always protect him and take care of him. This meant establishing financial security, so when I wanted to quit college or when I started my sales companies in my twenties, I persevered through all the hardships for Steven's sake. After scaling my sales team across the United States, I was able to take over as Steven's legal guardian before my thirtieth birthday. I then became a stay-at-home mom and launched a philanthropy initiative. For my efforts advocating for children and adults who could not speak for themselves, I received a humanitarian award in 2015. My entire life, I have made efforts to honor those vows that I made at six and thirteen, and those efforts continue to this day.
How did your career begin? Did you know that you will be entering the media industry?
My television career began in 2016 after I had finished battling Stage 3 Colon cancer. While I was in my treatments, I promised myself that when I got to the other side, I would no longer let the voices of self-doubt, fear or the weight of other people's opinions dictate how I was going to move through life. I had been given a second chance, and I had a new plan: I was going to go big. I always wanted to be on television, so when I finally got through my treatments and surgeries, I sold my wedding ring and hired a media trainer who booked me onto The Today Show for my first segment. I am a woman of my word, I am a woman of action, and I now know that I am a person of massive potential. These are the mantras that have replaced the fear, self-doubt, and concern over other people's opinions that plagued me before my cancer diagnosis.
Since my start on The Today Show, my journey in television has been incredibly exciting. I have had opportunities to speak on Inside Edition, Fox & Friends, Good Day New York, and so many other wonderful networks. I have had the chance to meet with amazing anchors, work with talented people, and have learned that every station runs differently. I am someone who always says "Yes," so I have done everything from Mom Panels to DIY segments and have truly enjoyed every second of it. As I continue my television experience, I hope to bring more of my life experiences in front of the camera. As of right now, I am a lifestyle and entertainment expert. I call myself "The Curator of the Good Life" because I find, test, and share all that makes for a fabulous life. Whether it's living life with purpose, style, or adventure- I've got recommendations for you. I am always eager to share tips and tricks because I believe happiness and fabulousness need to be shared.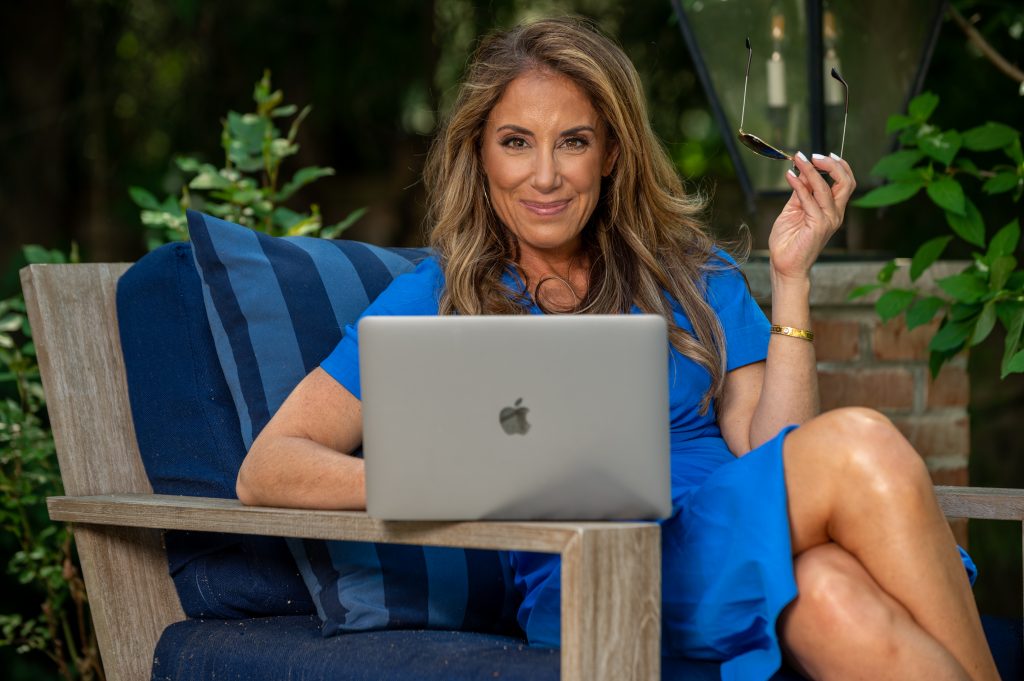 Being on-air must be a nerve-wracking experience. Can you tell us about your most favourite and worst moment working on TV?
My favorite moment on TV was when I was doing the Labor Day segment with Jenna Bush and Natalie Morales. We were explaining a DIY game to play over the summer, and we had all these cutouts on the set. Jenna suddenly asked: "Well why is Princess Kate one of them" and I responded "That's me" because it was a picture of me. I thought that was really funny and loved being mistaken for Duchess Kate Middleton. In terms of my most nerve-wracking experience- two of them come to mind. First, for the Fourth of July, I was on the Today Show plaza and I had to pour these red white and blue drinks. My hand was shaking so much that the alcohol was going all over the place. Like a duck in the water, I completely revealed that I was furiously kicking my legs underneath the surface- I was a hot mess. Then, during the same episode, Jenna grabs a shark that was hanging on the side of a drink, in which there was red grenadine that you were supposed to pour into the glass. The shark went flying across the table and spilt the grenadine all over the table. It totally could have gone all over me, and it would have looked like I had been in a battle for my life, but it just poured all over the table instead of into the drink. While that got a little messy, I haven't had any "worst" moments – they were mostly just funny. On live TV, you just fly by the seat of your pants. You have to be able to pivot on a dime and not get caught up in the details. Always remember, "it's not what you say, it's how you say it." So as long as you're cool under pressure, no one needs to know that things are not running as smoothly as you had anticipated.
Who is your biggest inspiration, and what keeps you motivated?
My younger brother Steven with Fragile X is by far my biggest inspiration. He is my #1 fan and watches me on repeat on all of my programs. In terms of what keeps me motivated, I am very aligned with purpose. I believe that I have been given a second shot at life and want to leave nothing left unsaid. I am "leaving it all out on the field", as they say. I want to continue to elevate my profile, meet more people, and expand my audience so that I can use my voice to not only advocate for children and adults with special needs, but also help people get out of their own way and help them find their purpose. I know that I am meant to speak for those who can't speak for themselves because of my personal and deep understanding that the most vulnerable members of the population need somebody to amplify their needs for them. I live in service and have found so much motivation and inspiration from helping others peel back the curtain so that they can also start living lives of service and purpose. I always say, "the only emancipation from suffering is to help others." When we find our purpose and how we can give back – our alignment with humanity- it allows us to live out our true calling.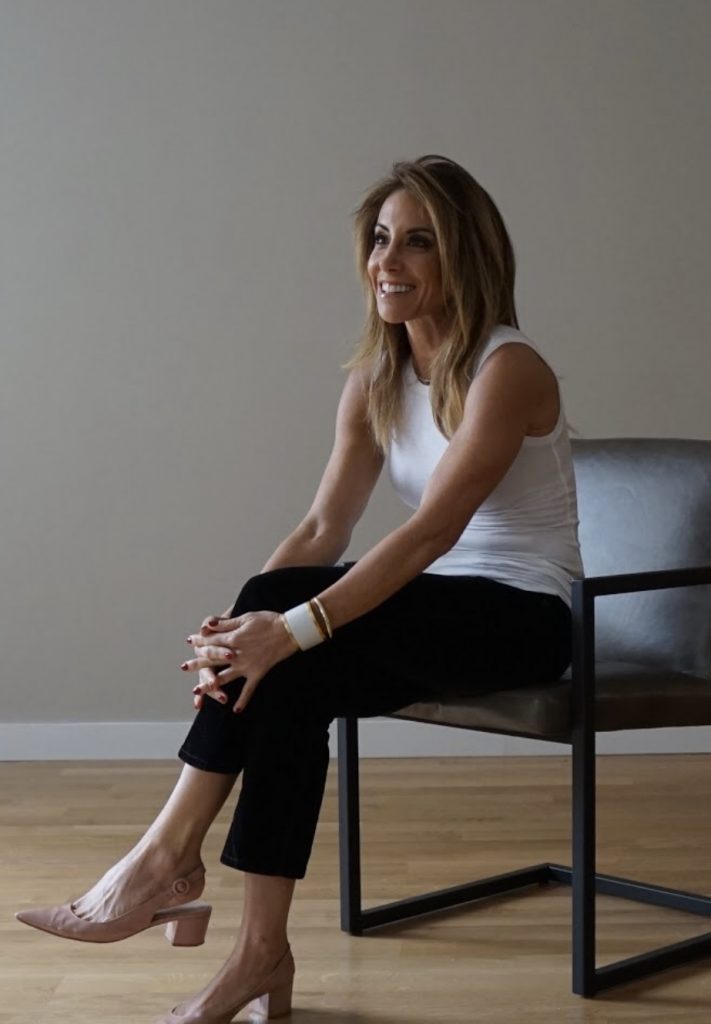 Making your mark in the media industry is definitely not an easy task. What's one piece of advice you would give someone looking to follow this career path?
It is so important that you are yourself. Be yourself. Tim Storey always says, "You were born an original, don't die a copy." It is good to look for mentors, examples, and maybe templates to follow to get you into your zone, but try to find your true, authentic voice. When you are lost, you can't find yourself, or you're confused, ask yourself this series of questions: "How can I be of service?" "How can this message help someone else?" "What is in my audience's best interest?" "What can I bring to them?" When you find the answers to these questions, you become more intentional, and this intentionality lands with your audience. Your message is usually best received when it comes from a place of purpose and service rather than from your ego.
Can you tell us about any interesting projects that you are working on now? Or do you have a dream project that you would one day like to make true?
I have recently been doing Masterclasses to help people optimize their potential, get out of their own way, and start living their best life. I have hundreds of people showing up for them because we all want strategies that can help us achieve our goals. From these masterclasses, I am taking smaller groups and moving into Accountability Challenges. I think it is one thing to talk about and understand the steps needed to change your life, but change only happens when you start to take action. I think the biggest hiccup that we have is going from knowing what we need to do to actually doing it. By doing these 14-day accountability programs, I am really just helping people stick to micro-goals and consistent steps every single day so that we can achieve macro results. I am really enjoying these accountability challenges because I know the power and impact they can have in building confidence, clarity, and connectedness as it relates to who we are and what we can achieve. I love helping people cross over from knowing how to optimize their potential to actually optimizing their potential – and that is what my accountability challenges are all about. They are very well received, and I truly believe that "all ships rise in high tide," I feel like I benefit so much and garner so much inspiration in seeing other people achieve their goals and move in the trajectory of their dreams. So it is a win-win – it's the best kind of synergy you can ask for.
My dream project is to write my story, to write my memoir. It's going to be called Baring It All, and it will be all about the grit behind the glamour. I hope to bring my message of resilience, hope, and delusional optimism to larger stages. Not only domestically but all across the globe. I want to share my book, share my story and my message of what it means to "live the good life" with as many audiences and people as humanly possible.
Did you enjoy this article and find it helpful? Why not share it with your social media network below?