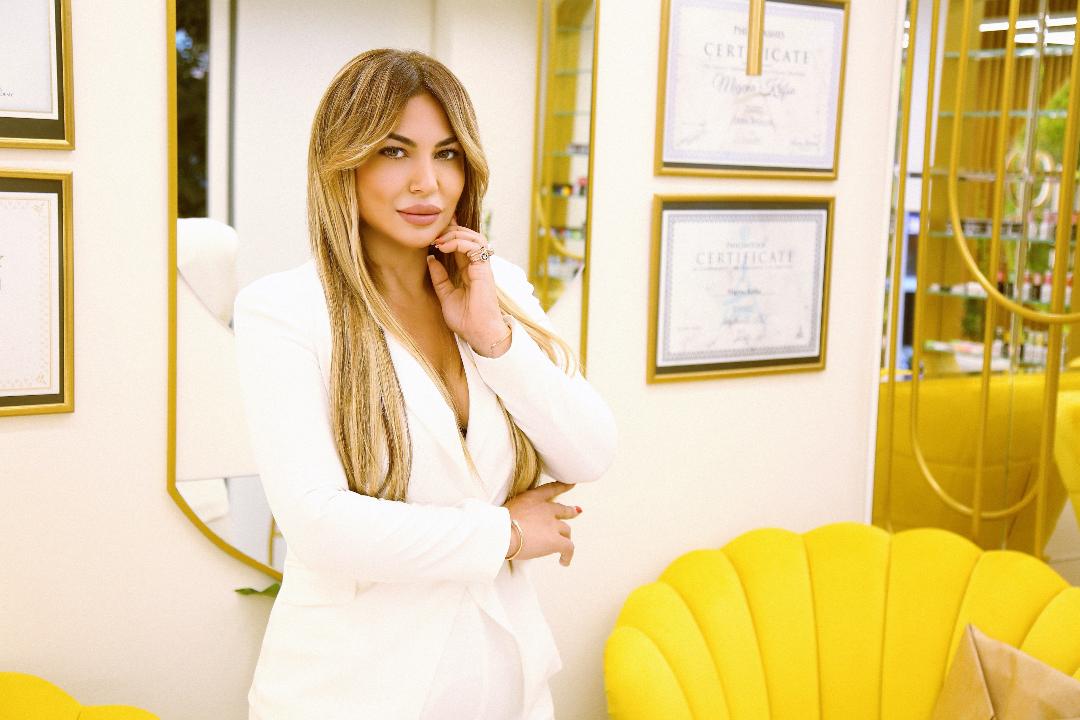 Migena Krifsa: The "brand" of beauty
"If you make a woman feel beautiful outside you have made her beautiful inside", is the daily motto of MigenaKrifsa. We all know her and the love she has for beauty. Known in the field of Dermal Aesthetics and permanent Make-up tattoo, she is certified at Phi Academy, an Academy known worldwide. It is time to trust our body, our face, to professionals who have been certified and are specialized in knowing exactly what they can do with our appearance and wellbeing. MigenaKrifsa is one, she as a real artist manages to transform everything she touches with her hand and does all of this without harming us. Her salon already holds the name "Best in" and is located in Bllok, and of course this is a well-deserved name. Her journey in the field of beauty has continued year after year, with training in Europe and America, learning new techniques, but also maintaining the quality of her work. What's the secret? Even after so many years of experience, she continues to call her work, "The greatest passion she has". Her center resembles an oasis of peace and relaxation, where you find a trained staff certified with great professionalism in all derma aesthetic services and facial tattoos. With over 25 certifications, Migena has managed to become a leader in her field.
She has been certified all over the world:
Phibrows certified in Germany, Serbia and Albania Phicontur
[rml_read_more]
certified in Austria Philashes c
ertified in Italy and Albania Philings
certified in Germany Phiremoval
certified in America Masterclass in Serbia America Germany France Botox and Filler
certified in Croatia Kosovo Dermoaesthetics
certified in Italy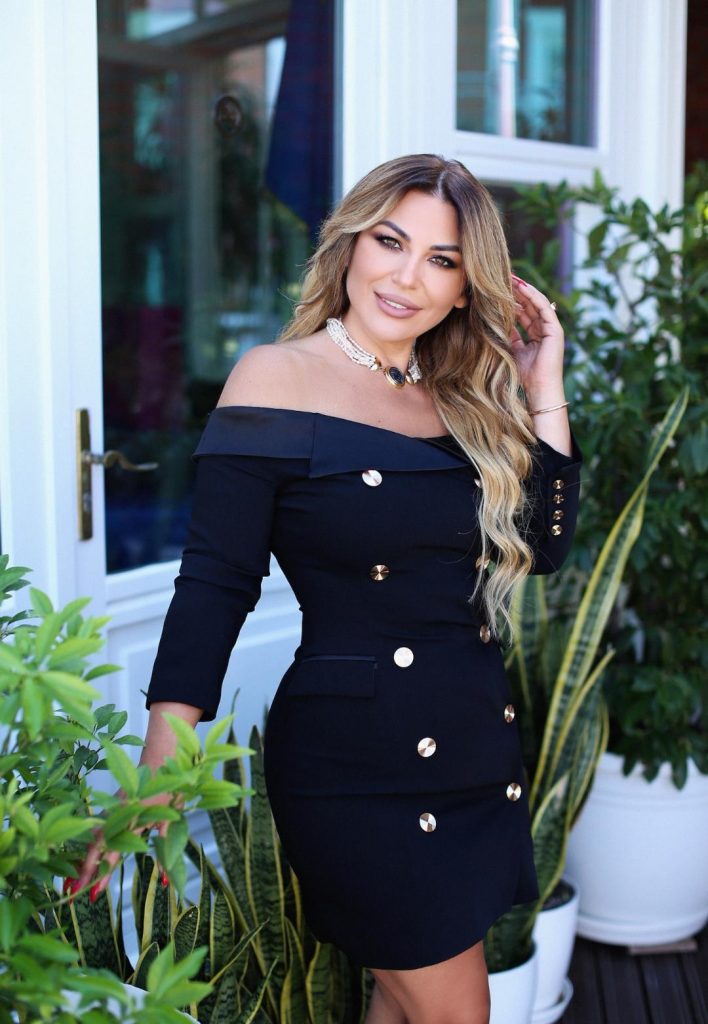 All those who have had the good fortune to be taken care of by her and her hands, understand the professionalism and care shown. Migena studied Social Work and her passion for beauty led her to drop out of school to pursue "another school". The commitment to beauty has turned the name Migena into a brand. The first meeting with Migena is as strange as it is warm. I say weird, because once you have met her it gives you the impression as if you have known her for a long time. You know the smile she shows you. Migena is different from her colleagues, she welcomes you by herself, and she seems to know what you came for, what service you need to feel better. Perhaps it is the voice of experience that speaks to her. We had no chance of accomplishing this article if we had not previously tried what Migena does at her center. The conversation with her flows freely, as between two friends who are spending a day of relaxation. "You have to try this device, they brought it especially for my center, it works wonders", Migena detaches as she introduces herself. "I graduated in Social Work, maybe the school has served me to be closer to the clients. Even when I was studying I found myself passionate about beauty, I probably could not formulate in my head what I have today, but step by step it was formed.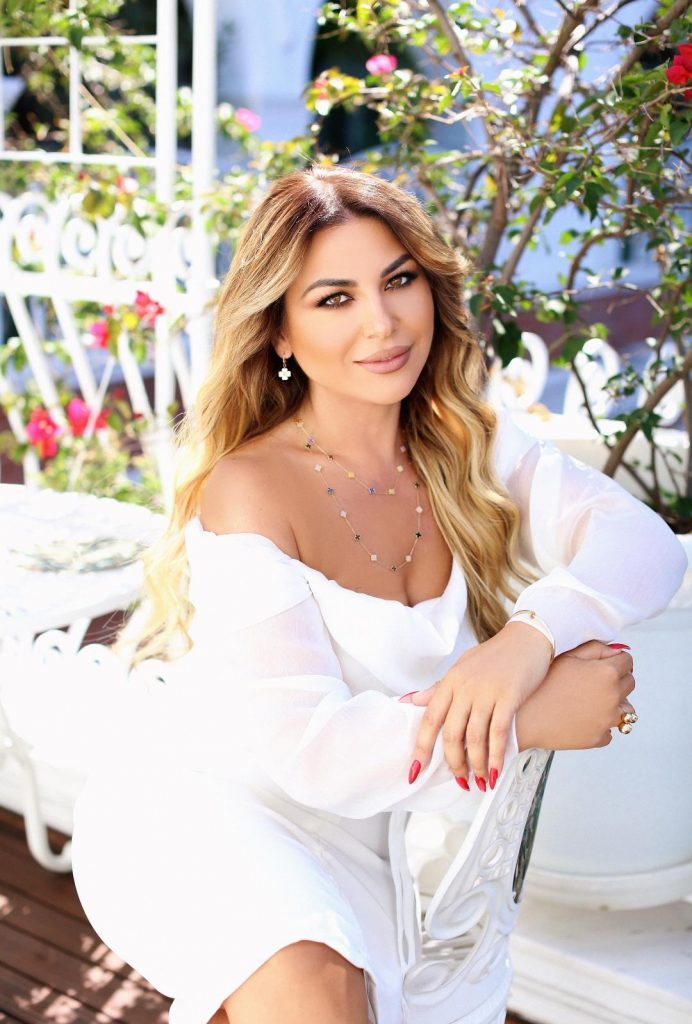 I enter into militant, perfectionist people. I do not please myself with a little, I want to be the best in everything I do, otherwise how much it's worth", she says, while our eyes go to every device, to every product or to the satisfied faces of the clients who leave the center "Best In MigenaPhibrowsMigenaKrifsa ". "It was the passion that made me start this journey. I want to say that as a start with those insecurities that everyone has when taking such a step, but thanks to the support of family members everything was easier. Those who knew me knew there was no way it could not go best. They have motivated me with every impression of theirs. Then I can not leave without mentioning my staff. Without a doubt they are the best collaborators. I have always had criteria to select qualified staff, this way their work will give the best results. Now we come to the part that really excites me everyday, my clients. They were the ones who motivated me every day in my work, they were the ones who pushed me to expand, to perfect myself even more. Before they were my customers, they were good friends and together we managed to become a real brand. I believe that the people in Albania have already realized that quality makes the difference ", says Migena in her confession, turning her eyes time to time from work, why not even with a little fruitful criticism.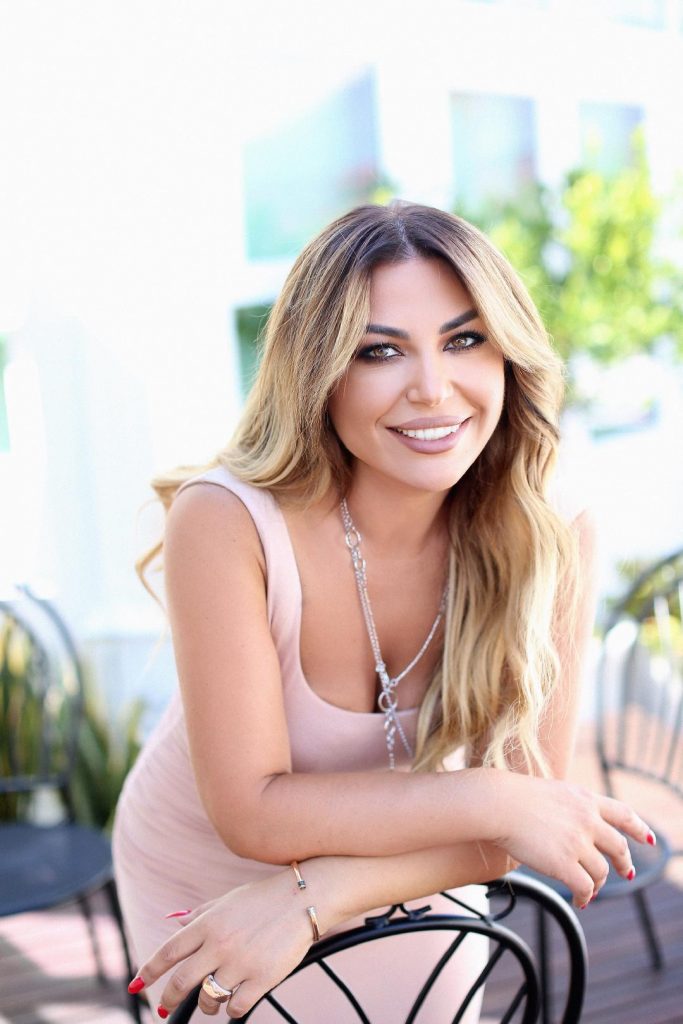 Nowadays, aesthetic centers have increased a lot, so we had no choice but to harass for the "competition". But as always she has her point of view, calling them all colleagues trying to do a good job. "Oh please I do not like to call them competitors, they are good colleagues who make the services perfect day by day. Of course I appreciate any good work, just as I look critically at anyone who is still in the early stages. Listen, it takes a lot of self-confidence to undertake to change someone's facial features. If you are going to do it well, then self-confidence must be nurtured with a lot of work and learning inside, otherwise the client leaves a "wound" on the face or body. That's why I still continue to learn, "get educated" about new techniques. Of course the experience is a good companion, but you still have to learn. Today we are in a global market where things are perfecting day by day so it is never enough. I have about 25 trainings and certifications for what I do today and if you ask me I still do not know them all. I am non-stop in coherence with the new methods that come out and I try to be the first to bring them to Albania, but I can not do it with video tutorials, or with my fantasy. Everything has its "school". I had to leave family, my jobs here to go to Europe, to the US to learn more. Because when I say to someone, "yes I do this" I do not want my hands to shake in front of the client, I want to enjoy what I do, but first to master it. "Maybe this is my strong weapon, it does not stop with what I know or with what I have in the salon, it seeks without stopping for the new, for perfection", she concludes. In our conversation there was no way to miss her view of beauty, the changes that Albanian women make and the advice she gives to every client. "Every woman is born beautiful. It is enough to be a woman and you are born with charm, but every beauty naturally needs changes, no matter how small, to refresh their appearance. In recent years, the concepts of beauty, such as body shape or features, have also changed in the world. It often happens to me that clients ask me before, how they would look with the change they are looking for. have a principle, that we should always preserve the feature, or form, trying to stay as close to natural as possible.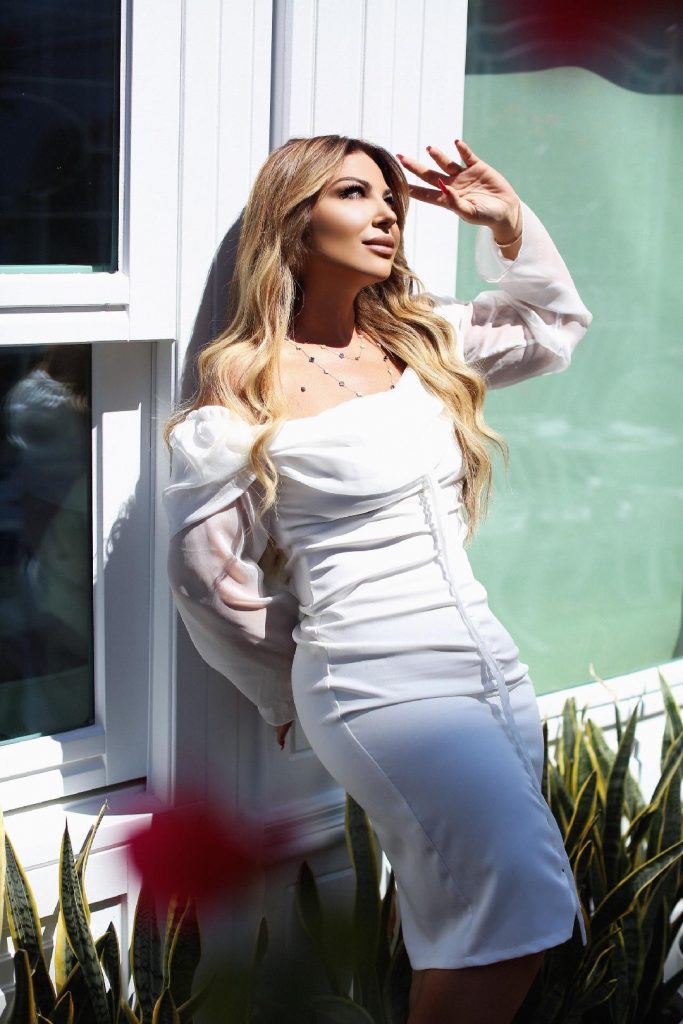 I believe that Albanian women have already embraced this trend and in every change they make, they want to preserve their naturalness. In fact, when I see girls, I realize what a change they need. But let me say that Albania has pure beauty. "Our girls enjoy Mediterranean features that you do not often encounter in the world, so working with them is just a miracle." Does beauty cost Migena ? I interrupt her as she speaks and start her answer with a smile. "I said beauty is innate, it costs nothing. Meanwhile, what you are asking me, I can not say that it costs. Personally, I have tried to keep the most competitive prices in the market, because every woman deserves such a caress and I am sure that most Albanian women can afford it and above all they deserve it. More than a relaxation area, I have tried to orient it as a utilitarian area. We women are used to spending on clothes, accessories, so the services in my center are an investment. I do not go into those luxury places that you have to think twice before entering. "Everything here is luxury, equipment, service, products, but not payment, because I think every one of us deserves perfection in its image, be it a businesswoman, a student, or anyone," Migena concludes. In fact we had thought to ask her which category goes to her center in Bllok, thinking it is an elite and expensive area, but we changed our mind when we got her answer, but above all when we saw the girls coming in and out of the center. Changes in the eyebrows and lips have already been added a lot and obviously Migena can explain more how these changes affect the face, but above all why in recent years it has become a trend. "I said above, we have quickly embraced trends coming from abroad. Thank God that they have become a trend because most Albanian women have spent their lives with the eyebrow pencil behind, when they can already be done and we are talking about the eyebrow, which changes almost completely the physiognomy of the face. I want to clarify something, we are not talking about surgery, because I often hear people say "it's done", when in fact it is just a feature improvement. I do not see anything disturbing or influential when a girl enhances a feature of hers, be it eyebrows or even lips.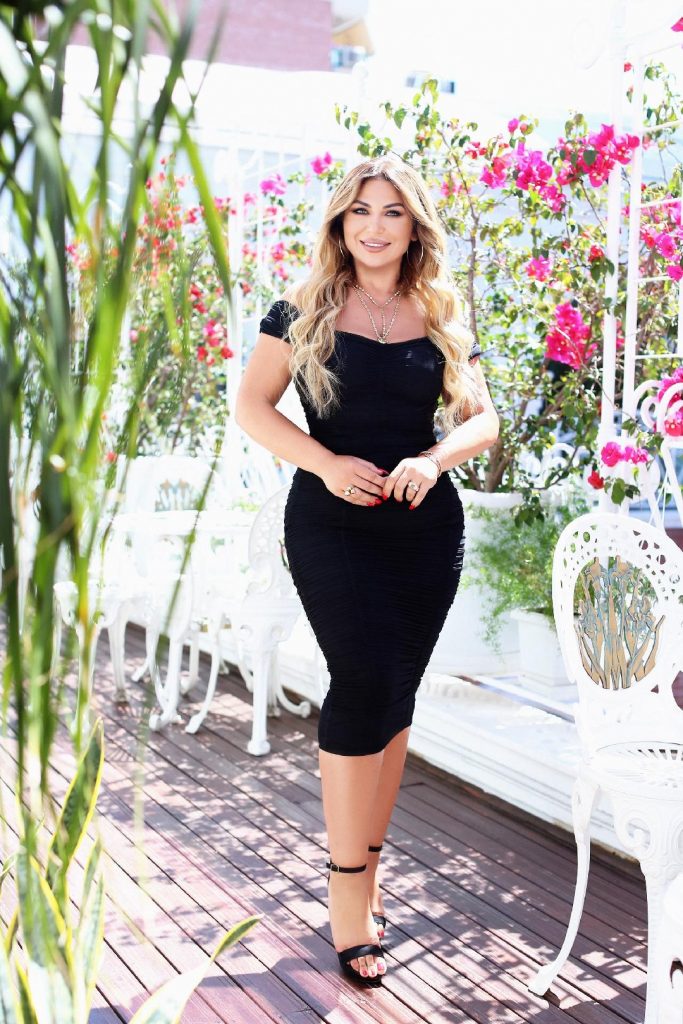 The only impact it has, I believe, is girls' self-confidence, because in the end that is the goal, we feel stronger when we are more beautiful. I said these are not surgical interventions, they are easy image corrections that for those who repent there is always the possibility of wiping them, but so far such a fact has never happened to me. Now as for filler and botox, I often hear them attacking and I do not understand the reason. Of course, in the face of choosing to stay with wrinkles on the face, everyone would choose to do it, but always in moderation and in the right way, but above all with the right professionals, so that then we do not have both aesthetic and health consequences ". We could not leave without discussing the pandemic, but above all the care shown with the reopening.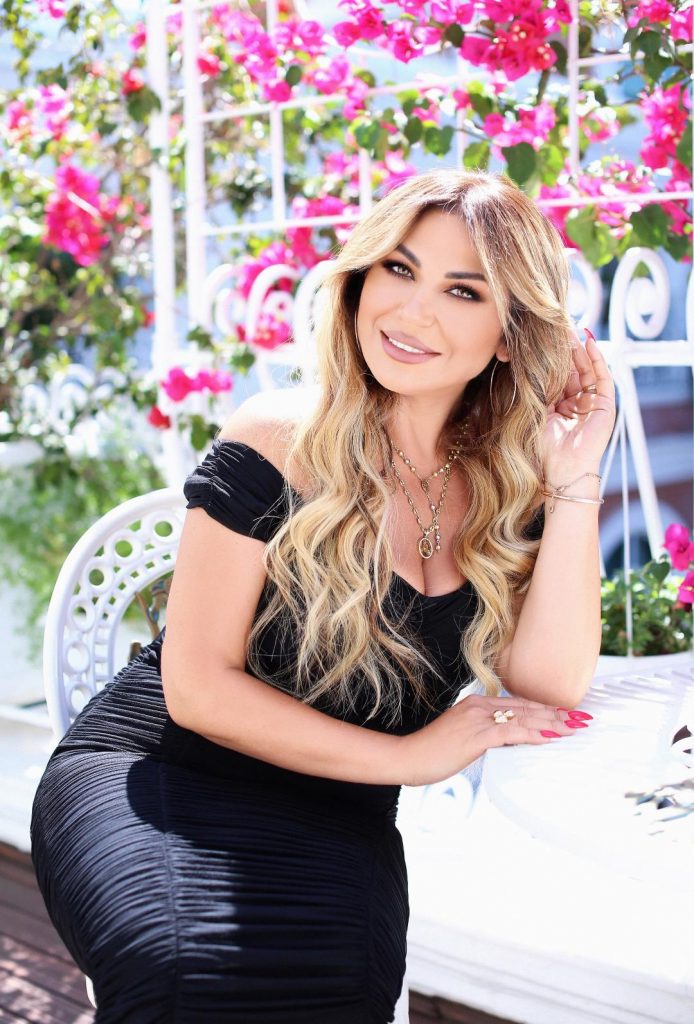 "It has been a difficult period for everyone, not just businesses. "The fear for tomorrow is always great, but on the other hand the work must continue, why not as a way to remove stress", says Migena as she does not remove the mask. "The security protocol here is respected in every detail, both by staff and customers. In addition to masks, the center is regularly disinfected. For us, the client is saint, so we try to treat him with the highest quality service, but always with added care ". After spending a large part of the day at the center "Best InMigenaPhibrowsMigenaKrifsa", we almost forgot the motive we had gone for. The visit was to conduct the interview together, but the conversation was intertwined between a conversation and a caress in the center.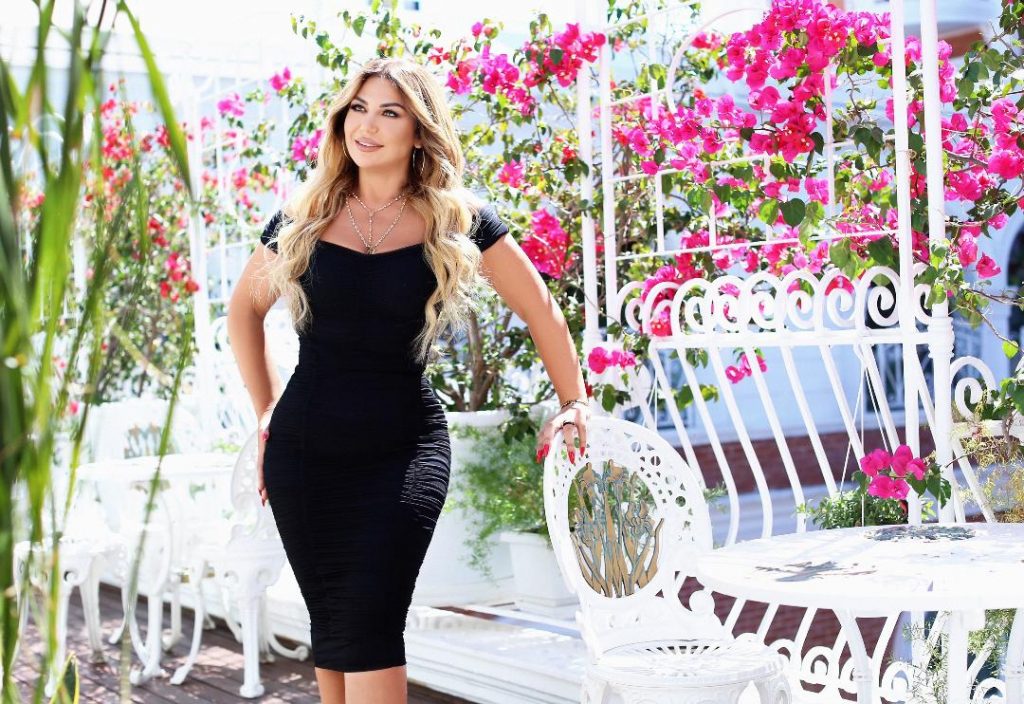 More than for the interview, Migena was concerned with having me try everything inside the center, always taking care of me when in fact it should have been the other way around. Maybe Migena had no more accurate words to say in an interview than to let me enjoy the quality services myself, to get all the answers I needed. In the end the artist accompanied me as well as welcomed me. To my question "What about the interview, what should I write?" Migena replied with a light smile, "Now you know…"
Did you enjoy this article and find it helpful? Why not share it with your social media network below?