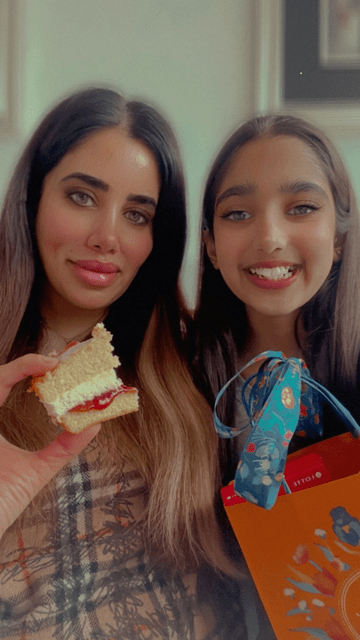 Lady Noora Jahan Never Gets Old: Celebrating her 18th Mother's Day—The Secrets of An Ageless Mother
Mother's Day
Mother's Day can be a troublesome time for mothers who have lost their children and children who have lost their mothers. What a stressful juncture in life, the high levels of cortisol, and you're at breaking point. Perhaps you've already broken and you're now healing…
It doesn't help that everywhere you look, Mother's Day is being advertised, restaurants, commercials on TV and the radio, literally everywhere. Don't forget it only lasts 24 hours, of which 8 hours you should be asleep anyway, ha-ha!
There are still ways to celebrate Mother's Day—explore hobbies, buy your own flowers, make something, read favourite books, visit happy places, pass on a family tradition. As a mother on Mother's Day, in 2023 I find myself celebrating today on my own, I have to celebrate the fact that I am a mother even if the child is not with me physically, acknowledge that they have had a loss and express your message.
Hug, just hug them, tell them nothing, just hug them. Personally, for me, I have to be selfish and put my mental health first; I do this by taking care of myself and eating well.
I am resolutely middle aged, albeit going on to twenty something, but I'm at my best when I'm in my role as a mother to two beautiful children. I forget about everything when my focus is on my children.
My Motto
"Find something in life that you really love doing and you enjoy. Turn that passion for work, chase your dreams, not the money, and everything else will take care of itself."
My real-life heroes?
My two children.
Last time I cried?
I cry frequently. I have lots to feel sad about. Releasing the sad hormones that are trapped in the tears of my eyes will frequently lighten the load in my heart. It makes me feel happier for the rest of my day.
Favourite exercise?
Swimming, of course. I am still very competitive in the pool!
Being a mother, I found that giving my children a routine was very comforting. I also found myself embroiled in the routine as an essential and a human need. Routine is very grounding in a really healthy and positive way.
My Routine
I am of 40 years of age; my routine is very simple…
I get enough sleep every night and make sure that the stress hormone "cortisol" which can lead to weight gain, stays low. We know this hormone for stimulating your fat and carbohydrate metabolism, creating a surge of energy in your body, increasing your appetite, anxiety and stress and so on. Increasing cortisol levels need to be prevented.
The way that I combat this is with a cup of camomile tea overnight… this ingredient is one of my top secrets which on this Mother's Day article I am sharing as my gift to any man or woman suffering from weight gain induced by stress.
Another key ingredient to my youthfulness is my love for English breakfast tea, because there are potential health benefits you also must not miss out on from this…
I drink tea at least three times a day—it lowers cholesterol, helps me fight very foggy mornings, improves heart health, aids digestion, helps in weight loss, may reduce the risk of cancer furthermore and, importantly for me, it helps me maintain good mental health.
My tea tastes best with a more robust flavour of honey. I make sure every morning I keep one tea-spoon of honey similarly and put it all over my visage, like a mask. Raw honey helps balance the bacteria on your skin, a great product for acne, and raw honey speeds up your skin cells' healing processes.
As a very busy mother, businesswoman and a human rights activist, taking care of myself is one of the essential key factors to my success.
Whenever I find an everyday natural ingredient to help my skin look hydrated and to add plumpness, I find the time to invest in my skincare.
I am now the founder of "Emergency Glow Serum." This product essentially does what it says and with vitamins and natural ingredients designed to sink into your skin overnight, you will have the "Emergency Glow" in the morning. That is a special touch with this overnight product.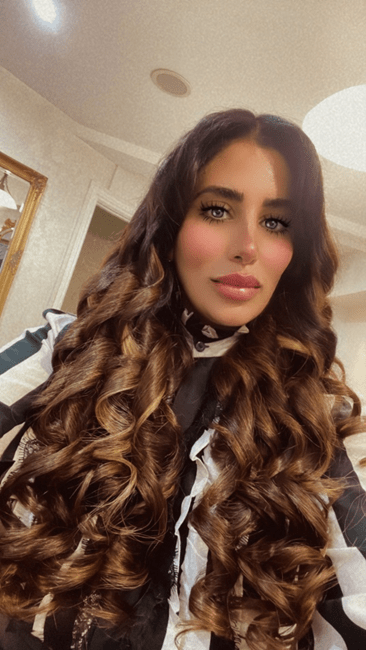 Protecting Your Skin from the Sun
Sun protection forms the foundation of every anti-aging skin product. I don't smoke or drink alcohol. I do apply moisturiser every day. I mostly eat healthy foods, but most importantly I do get enough sleep.
With the aesthetic industry selling anti-ageing injectables and fillers almost on every street corner, it is very important to understand that these may not be permanent solutions to the skin ageing process.
For psychologically mental health reasons, I think it is very important to understand that as humans we will all age and that we must accept this natural human fact. There are so many options out there, from fillers to plastic surgery face lifts, but did we ever try to lose weight? Eat well? Drink plenty of water? Sleep well? We exercise in the gym 7 days a week to look after and build our bodies, but did anyone ever question how many muscles are in our face?
Why don't we exercise them? Why have we neglected our face health in our youth to turn to extreme measures in our thirties?
Is It Too Late to Start Skincare at 40, 50?
The answer is NO! It is never too late to start a skin care routine. I got both my kids started on a unique skin care routine from a very early age.
It does not matter how old you are because you will still see positive results; there will be benefits regardless of your age. My secret and top tip is to just stick to your routine every day. Be happy because when you are happy you shine inside-out.
At What Age Do You Start Looking Old?
As far as female timelines are on age, the biggest changes typically occur when people are in their 40's and 50's. The signs are droopy skin, smile lines, and wrinkles. These changes can be jarring but natural.
Did you know when you're going through these changes you can still glow with the ISPY EMERGENCY GLOW SERUM?
When your skin is glowing, you just have a wow factor about you. I have been using the serum now for a couple of months and I have been needling it into my skin as a bespoke destress treatment for me whilst I am still embroiled in legal litigation for five years now. (Read more about my cover story in Global Woman Club Magazine here—LADY NOORA JAHAN: From Professional Swimmer To Business Woman – Global Woman Magazine—and you will find out about these legal litigations).
It makes me feel great on the outside to have that wow factor. I'm a big believer that you must take care of yourself on the outside, your hair, skin, nails, and weight as well as the inside: who so ever said that "it is the inside that only counts" is in my opinion the biggest liar ever!
Looking good comes with enormous benefits. Self-care is the secret to all success.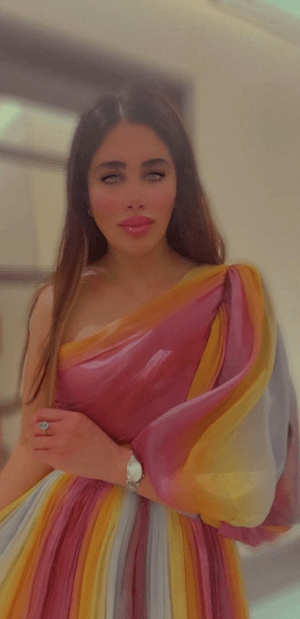 What Makes a Woman Look Younger?
Are you drinking enough water each day? Drinking water replenishes your skin's tissues and cells. This allows the skin to look younger and healthier. As I have mentioned before, another key to maintaining a youthful appearance is simple to get a minimum of eight hours of sleep. When you do sleep, your body continuously releases hormones that promote cell turnover and renewal.
ISPY EMERGENCY GLOW SERUM is designed to work with your skin whilst you are in snooze mode.
Want To Look Ten Years Younger Instantly?
Do what I do, exfoliate your skin. I do this twice a day!
Put up a ponytail, lighten your hair and mix the ISPY EMERGENCY GLOW SERUM in your hydrating creams and masks.
Did you know that vitamins can make you look younger? One of my key ingredients is vitamin E, and I don't digest this—I use a unique technique to make it go into the skin on my face and neck.
What I Love About Mother's Day
The gifts, of course! What else is this man-made day all about, especially as we all know it's Mother's Day every day?
Lastly, on Mother's Day, my favourite gift to receive are my favourite flowers—Peonies. Like many other botanical ingredients, peony boasts of anti-inflammatory properties.
This makes it particularly useful in skincare, and this ingredient can help to protect the skin from free radical damage induced by UV radiation.
My second favourite Mother's Day gifts has to be no other than chocolates from Venchi, 75% dark chocolate from South America. How does cocoa help you look younger? Dark chocolate may do wonders in helping you look younger, as it has for me. Dark chocolate has anti-ageing benefits; I strongly believe cocoa actually could help reduce the appearance of wrinkles; eating a small portion every night lets you see the overall improvement in your health.
I am reminded of the anti-ageing properties of peony flower oil when I look at these eccentric flowers.
The flower is rich in squalene and vitamin E, the principal ingredient in my new project, the ISPY Emergency glow serum, which I cannot wait for you all to try.
Now remember my motto, at the top of this article, it was to not chase money but to live your best life and invest in yourself. When you do, everything else will fall into place.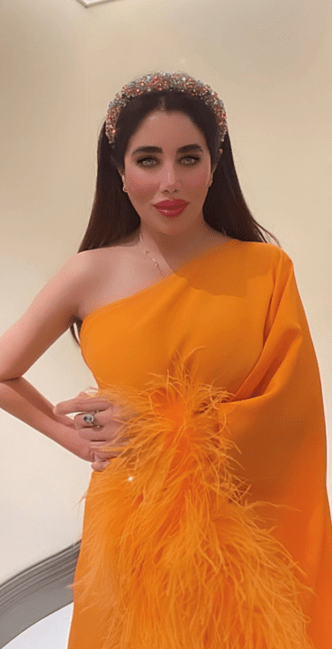 Happy Mother's Day 2023

Love — Lady NJ
Did you enjoy this article and find it helpful? Why not share it with your social media network below?