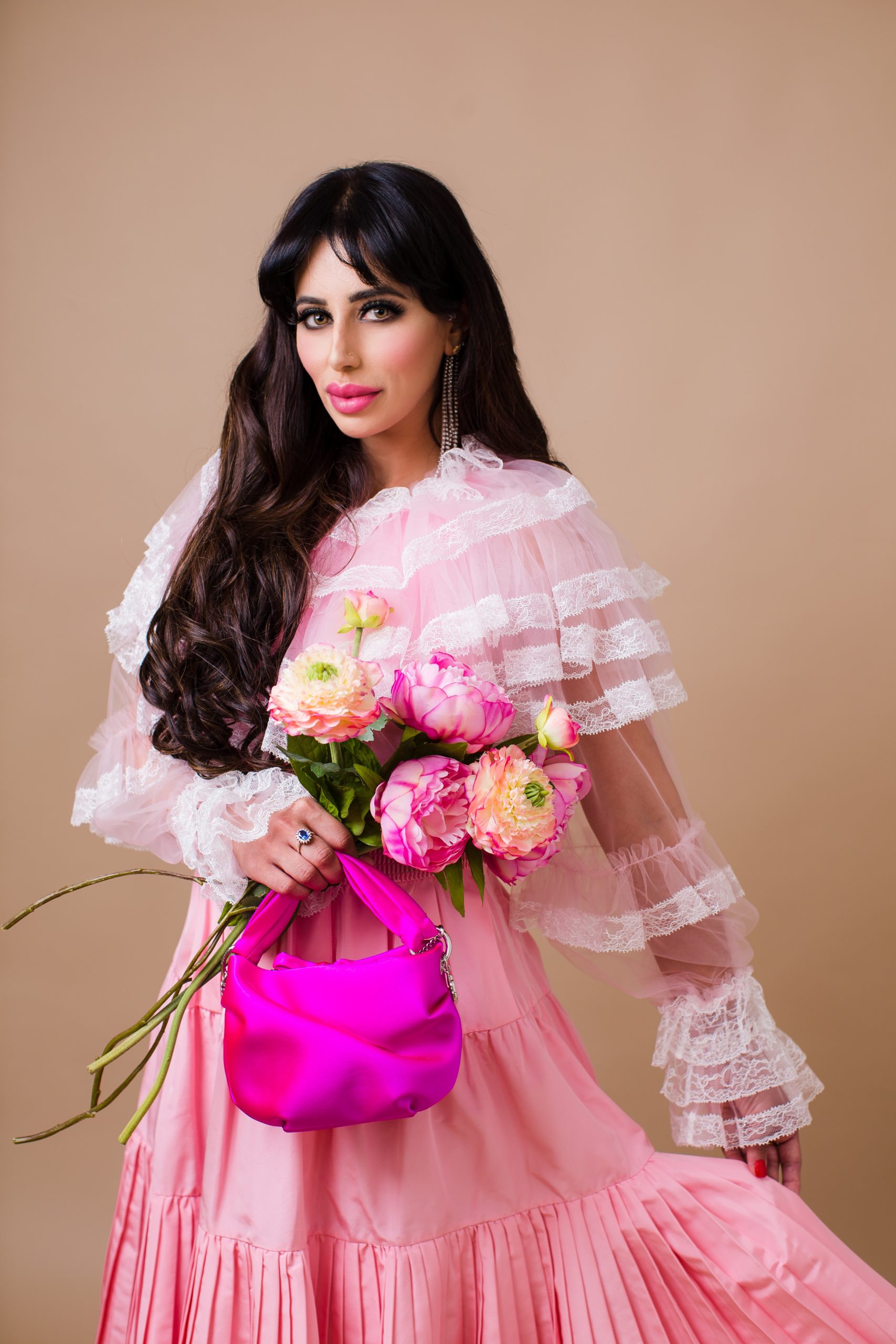 LADY NOORA JAHAN: From Professional Swimmer To Business Woman
As a professional swimmer, Noora performed competitively representing North-London at county level. This was the unforgettable pride of her father. Playing sports inspirited Lady Noora as the athletic impetus behind her drive from her youth. This passion echoes mightily to this day as Noora is still devoted to sports. This is shown through her commitment to others' health. She has developed into a personal trainer, after attaining her qualifications. Today she is taking it a step further and studying nutritional science.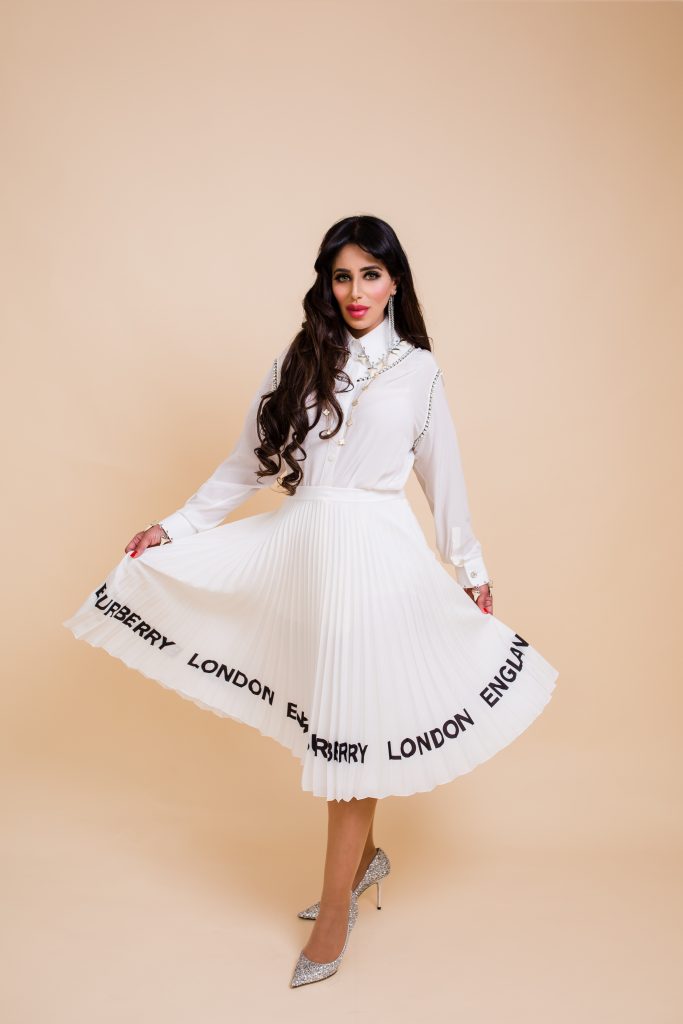 With BBAIM Noora is proud to say she has completed several courses. Noora also studies Medical Aesthetics. She has also become a fully qualified aesthetic practitioner. These achievements are absolutely amazing conquests on a globe that is moved to respect for women by successful examples such as Noora. This speaks volumes to the potential and power of women today.
Noora has become a single parent of two and has fought against tremendous odds to get to where she is. She emerged from an uneducated, penniless crucible and has achieved in the present a global charity business while founding her own business. This will be based in her country of origin, Pakistan, which emphasises her pride and confidence in Pakistan.
She endeavors to exhaust every possibility for empowering and supporting women there with much success. This is what fulfils Noora, and despite having to fight a childcare battle she is even more driven to survive. Self-care, hard-work—these ethics propel her.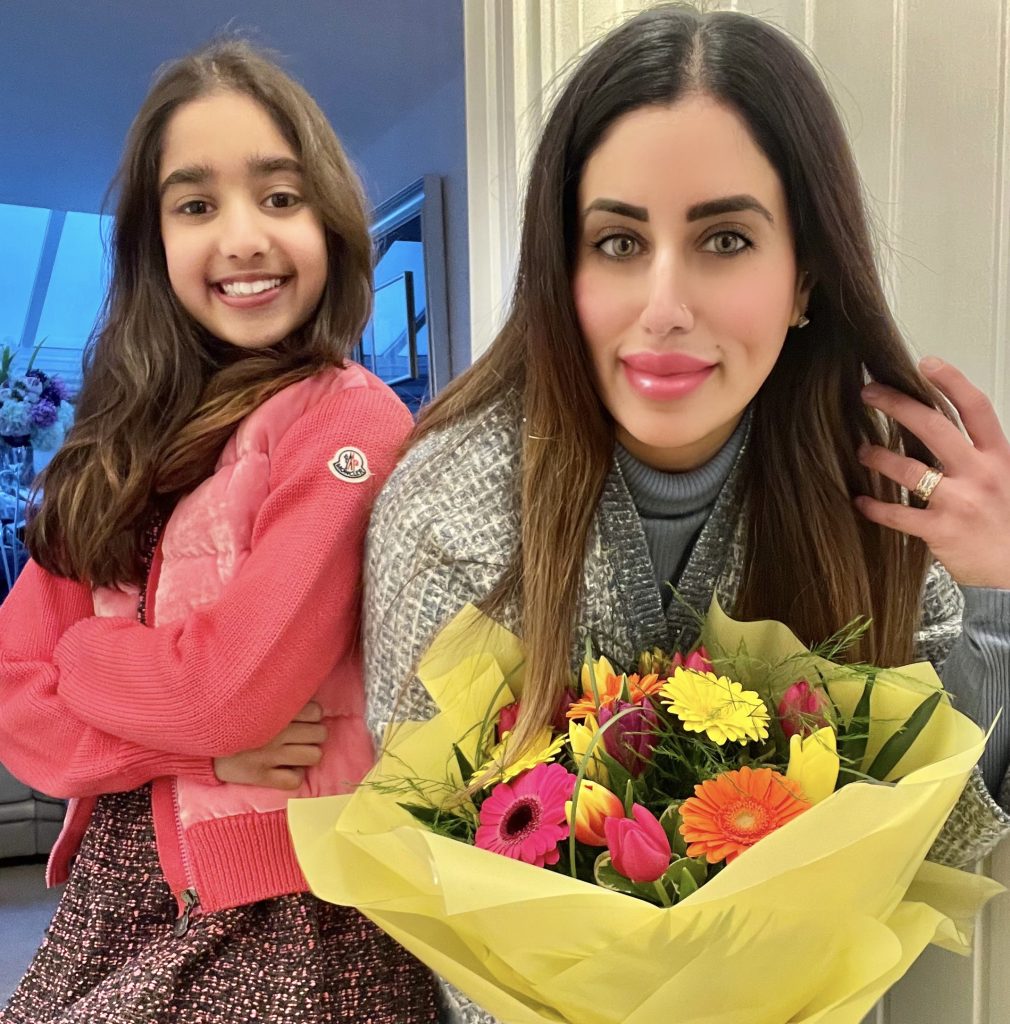 As a deeply ambitious visionary, Noora excelled at following her voice of intuition. In retrospect, Noora admittedly did not convince her mother of the importance found in such an impassioned principle, however. To this day she remembers her mother's desires, insisting she stay in education. This was not a loss but a gain for Noora as she turned to her mother's advice later in life. She found herself escaping coercive financial and emotional control until she sought education of her own desire.
Noora has founded her own business, "ISPY", selling unique sapphire and VVS necklaces and rings. They symbolise the power to repel the evil eye and its evil gaze! Noora affirms that they collect bad energy. Moreover, Noora's new business is under construction in Pakistan to be completed very soon—December 2023.
Noora's childhood centered around parents who were cultural providers. Second, it was situated between two cultures that were traditional and western in values. Noora was affluent since her mother comes from a well-off family in Pakistan. After moving to London as a young woman, Noora's mother was not economically motivated.
Nevertheless, Noora's father achieved significant educational and personal growth when he came to London as a young man ultimately becoming one of the first Indian-Pakistani music industry sponsors.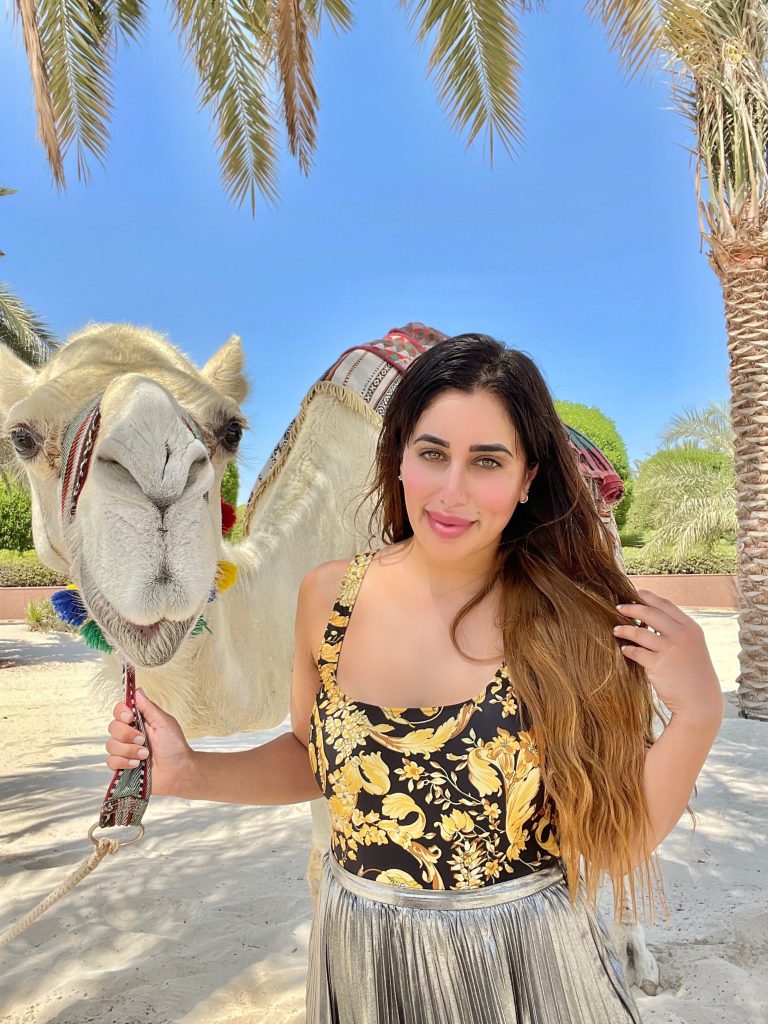 Recently, Noora has found her most adventurous side in travelling and challenging herself by bringing a sum of no more than £100 to survive. An extraordinary experience showing her determined personality living life to the fullest.
Noora is dedicated to the global community of women and to prove it she has made her business 'not for profit' that it will be in support against the abuse of women for 1 calendar year.
Can you tell us about your childhood, how would you describe it?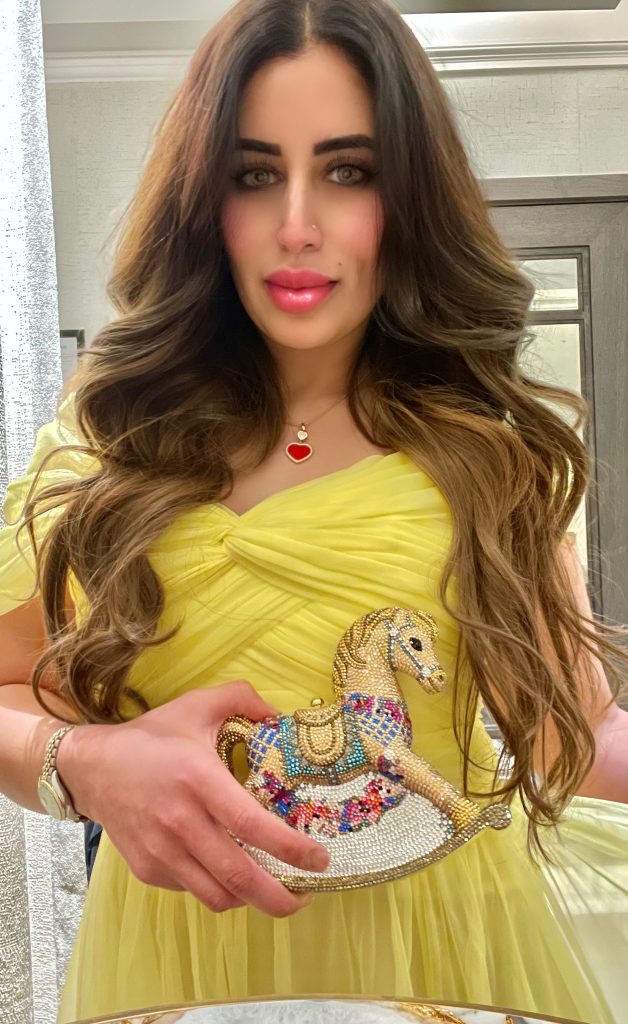 My childhood was very much focused on my parents as providers of a diversified culture. My upbringing centred between committed traditional eastern culture at one end of the spectrum to cherished western values at the other. It would be reasonable to say that I was privileged: my mother is from a well-established family in Pakistan; yet relocating to London as a young lady my mother was not economically motivated.
On the other hand, my father was well educated. He arrived in London as a young man and pursued his life purely based on his education and wisdom which paid dividends as he established himself as one of the first Indo-Pak sponsors of the Indo-Pak music industry.
My father was the first sponsor to introduce Nusrat Fateh Ali Khan to London, an artist who in his own right went on to pursue a world-renowned music career. This career provided a pivotal confluence of both eastern and western music. Collaborations with artists such as Peter Gabriel and his unique sound featured in several Hollywood movies.
I recall witnessing lavish parties being hosted at our family home. Nusrat performed for the benefit of a select few family and friends and as I grew up, I witnessed my father's business go through enormous change. I now notice this change was motivated by socio-cultural changes that impacted the broader Asian community.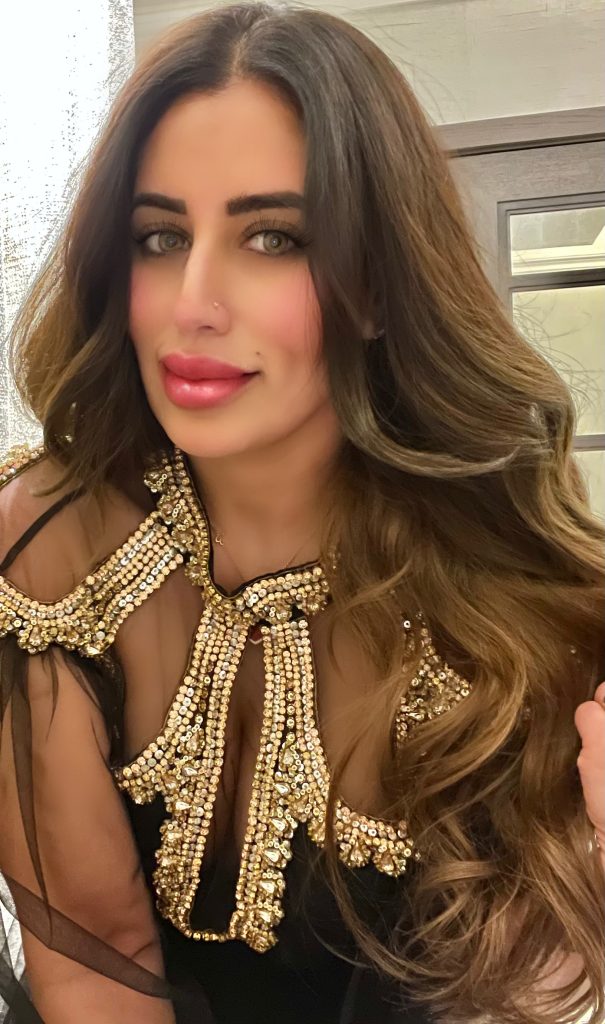 I can appreciate the challenges that what, peradventure, I name cultural integration presented for the first generation of arrivals of the Asian community into the United Kingdom. Even from a contemporaneous perspective, our country, the United Kingdom, welcomed visitors with open arms which today allows us to enjoy a broadly diverse population.
In this population social, religious, and cultural boundaries provide a wonderful mix. My childhood was a stable springboard for me to mature into a young lady who married at an early age.
What was your biggest dream as a young girl?
As a young girl, I aspired to be a figurehead. I was not motivated at school. This was due to the slow gradual pace education functions at. Anxiously, I sought to expedite the process to a point where I attained recognition.
Tell us about your relationship with your parents?
I have enjoyed a close relationship with my parents. Admittedly outspoken, albeit I was appreciated by my parents. My parents most certainly are not the stereotypical Asians of their generation. My father always respected the outspoken voice on the condition that the voice was merited.
How is this relationship you have created with your children?
My children are what motivates me. They have flourished academically, they have flourished in sports, and they are prospering in life. They are achieving heights of success I did not manage to achieve. As a Muslim Pakistani live-at-home wife, I devoted myself to my children. Neither of my children have disappointed me, and I harbor no regret for any time sacrificed to help them achieve what 'we' achieved.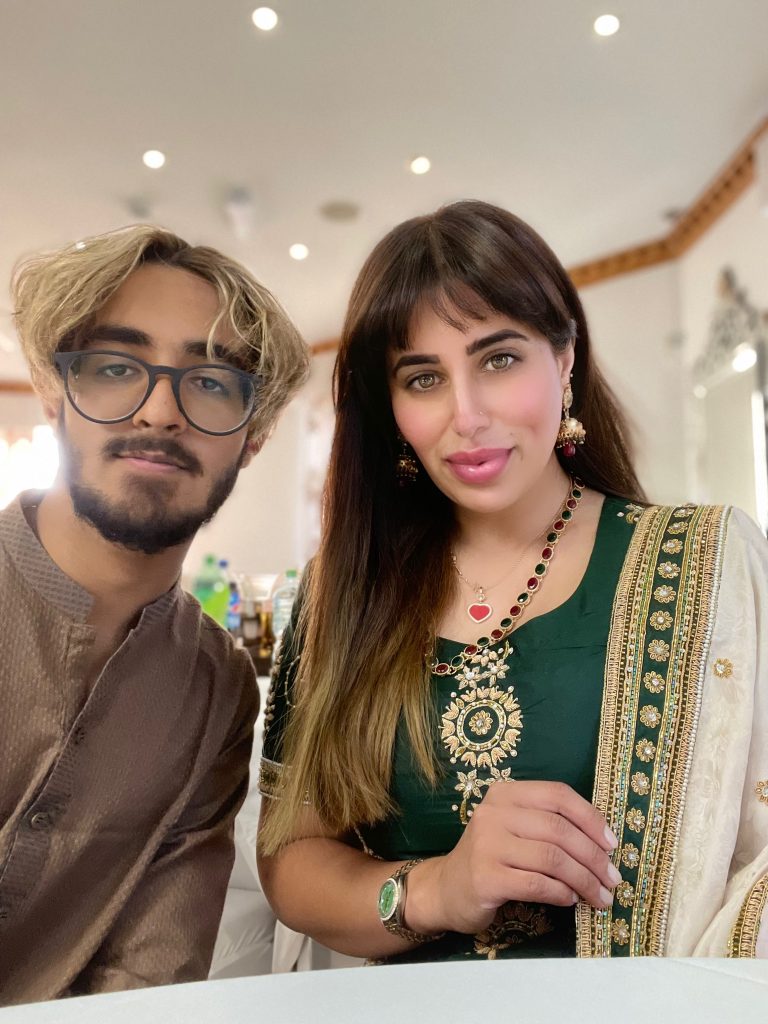 What do you think about women in Pakistan – what is their gift?
Pakistan has a great deal to offer. This is not restricted to women. However, due to cultural and religious boundaries, there are gifted women that are overlooked. They have so much to contribute. A high number of male doctors, dentists and medical professionals succeed from humble beginnings. That success confirms the potential for women, the numerical discrepancy cannot be justified by gender, which itself presents a bias. I will not name individuals, but history has taught us: even the most adverse of circumstances reveal true talent that would have otherwise remained undiscovered.
What would you describe as your superpowers?

My 'superpowers' hinge on me being me. The fact that I am still here to write what I am writing confirms I need nothing but self-belief. I am a survivor; I have survived a crucible I would have envisaged as being impossible to endure before the fact. The 'unachievable is achievable' is my personal motto.
You have recently started a new path toward entrepreneurship. You have started your own business. What inspired you to start now?
I consider the education I have received from life, written by the pen of experience, as my inspiration. It is the drive behind my entrepreneurial enthusiasm.
What is your vision for your business?
My vision for business is to achieve success. Success manifests itself multitudinously. Success for me is satisfaction and ensuring any available opportunities are unveiled and exploited to maximise potential.
Where do you see yourself in 10 years' time?
No one can accurately anticipate what one will find on the horizon of the future. However, we can build towards goals. This is necessary if we are to realistically strive and thrive to achieve what we harbour ambitions for.
My goal in 10 years' time is to see myself grow with my children and to see my family life flourish. This is important to me because I value the fundamental principles that accompany family duties. I will begin by adapting to the dynamics of life including the professional aspects of life which I am now prepared for more than ever. My childhood being a secure springboard, I am confident I will ultimately achieve a feeling of being content and being proud of globally-empowered-woman achievements.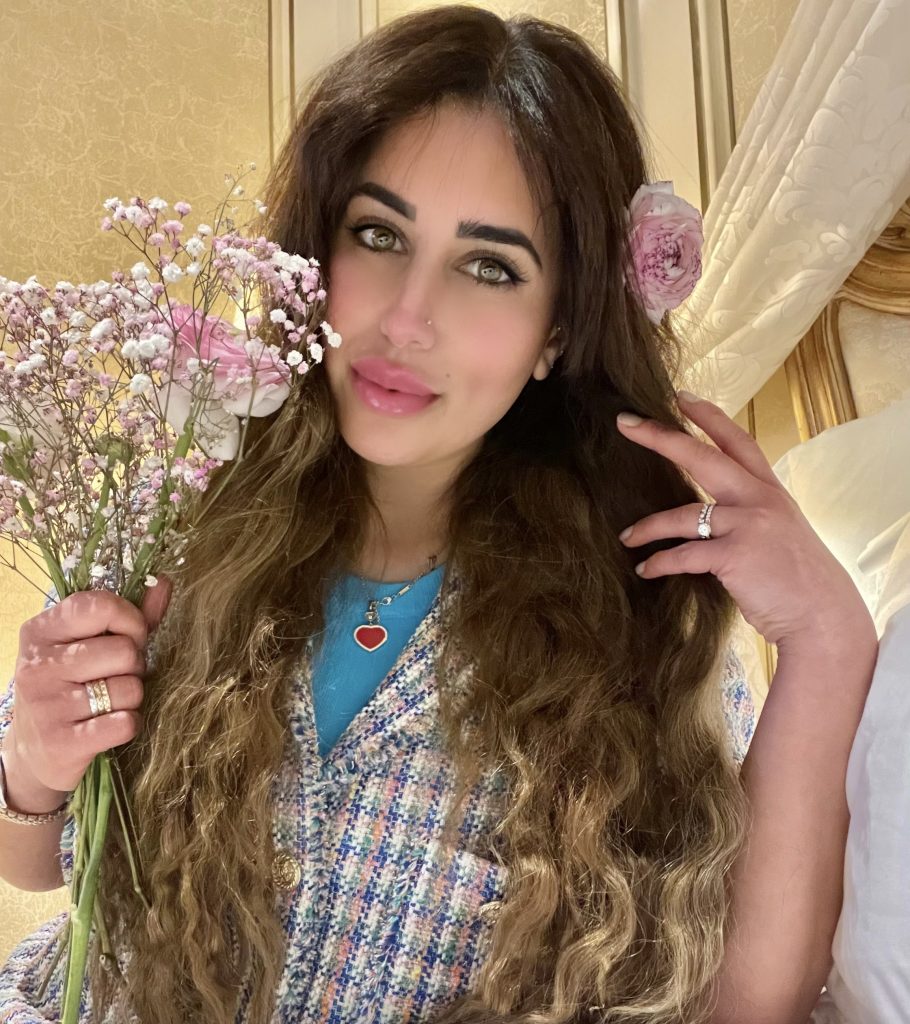 What would be your best piece of advice for a woman starting a new chapter in her life now?
My advice for women is to gaze confidently ahead. I have found that steadfast and steely strength originates in determination. Deciding to be determined changes your perspective as determination always looks forward, not behind. Behind us is the past, called the 'past' for good reason. The future holds promise yet the past holds memories which cannot be altered. Between the promise of the future and an unchanging past, we hold a tabula rasa, a clean slate we can start our new chapter upon.
Did you enjoy this article and find it helpful? Why not share it with your social media network below?