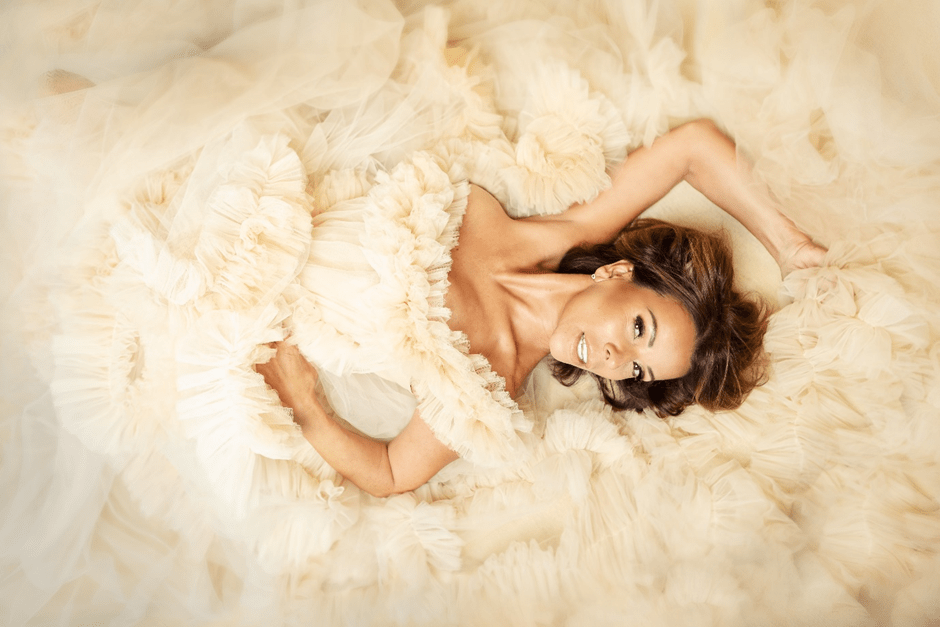 Daniela Baumann: From Broke to Boss—This Woman is Unstoppable!
Photographer—Eva Karbowinski
---
There are difficulties we all face, but there are difficulties God is aware only some of us can overcome. Daniela Baumann has seen her share of blessings and victory. Most recently, Daniela was awarded for her magnificent talent as Global Woman Club Dubai's Regional Director by Globe nomination.
She has been recognised by the great Mirela Sula as a formidable leader. Daniela is celebrated in this cover story of her success in the GWC Dubai Region organising monthly events, which Daniela leads, and she absolutely loves to inspire and motivate women around the globe—Dubai especially.
In her own words, she built her own studio chain starting off with NO investor, NO consultant, NO business plan, and NO financial security to speak of.
She was a single parent of two children who wanted the best for them.
As a teenager, Daniela followed her passions vehemently, awaiting her future as an aspiring dancer. Try as she may, her parents refused to take the job seriously, so she decided to branch out into hairdressing without personal passion for Daniela.
2008 changed Daniela's life as she found herself losing all her dancer's jobs, 30K in debt and praying to God for answers. He soon answered faithfully as Daniela sourced 7.5K in an investment against all odds. She used this to fly to the US and learn pole dancing, which eventually led her to a life-changing relationship.
When Daniela decided to open her own business, she saw fireworks!
She soon had a second, third, and so on, until she had the No.1 studio chain in the pole-dancing industry.
Read more about how to turn your life into the success you dreamed of as a teenager—how God answers the fires of passion and prayer.
---
---
Could you tell us about your journey from a poor background to becoming a successful entrepreneur? How did you manage to achieve success despite your difficult background?
I grew up in Germany in 1966. My parents were not rich at all. We had everything we needed to live. When I was a teenager, I always followed my passions.
I love to dance.
When my parents asked me "What do you want to be?" I answered: "I truly want to be a dancer." But they didn't respect this as a job. My parents always told me: "You need to have a serious job. A dancer is not a serious job, at all." Ok, so I decided to become a hairdresser—it wasn't my passion.
Later on, I worked in a travel agency. My dream was always to be a dancer. And I focused on my passion and my dream. When I got older at the age of 20, I travelled to Ibiza. I fell in love with this island.
I worked for 1 season on this wonderful island, and I became part of the dance business. I learned everything by myself, and I loved Michael Jackson. The next 20 years I had different dance groups and a lot of shows.
My dream comes true! I am a choreographer and dancer with many years of experience, but 2008 changed my life.
It was the biggest financial crisis, and I lost all my dancing jobs. I was at this time a single mother of two beautiful sons (2 and 12 years old). I was "broke" with no money at all—30, 000 dollars in debt. I remember when I was lying in my bed, praying, and I asked myself: What am I doing wrong in life?
I had always tried to be fair to everybody. What I had always wanted was the freedom for me and my kids. But why was life so hard for me?
2 weeks later I found the book "the secret". And you won't believe how much, just how much this book changed my mind-set. I started to think about my passion in life again. After I read this book, I was staying at home, watching the movie "Striptease with Demi Moore" for the first time.
I fell in love with this wonderful sport called "pole dancing."
My plan was to learn to "pole dance" by myself and after that to teach others. When the film was over and I had collected all my thoughts, I knew I really wanted to learn pole dancing.
I could only do that in America—because pole dancing didn't exist in Europe just yet.
The only problem was, I had no money at all. We were in the middle of the financial crisis, and I didn't have any income from my dance performances, everything was cancelled.
Not even my closest friends believed in my idea.
Investors I asked just gave me the cold shoulder. "Forget it, Swiss women will never pole dance."
I only had one choice: I had to go to the bank to borrow the money to fly to the US, to pay for the trip and my first pole dancing lessons. I ran from bank to bank and the 7th loan company that I asked finally gave me the 7,500 US dollars I needed.
I booked my ticket, the cheapest seat, and was able to stay frugally with a friend until I was ready for my first class.
I stood in the dance studio, and I felt completely out of place. Around me were women, all about 20 years younger—at 40 I was the oldest—and one was a table dancer, the next a stripper and there were a few fitness models.
They didn't teach me anything. Pole dancing was only invented; everyone tried something… there were no concepts, no best practices, no instructions… Just high heels, stripper outfits and a "can do" motto.
I dropped out of the course and sat outside on the rusty stairs.
I found a lady online in Vegas, Fawnia, who looked athletic in sneakers instead of table-dancing high heels. I had to go to Las Vegas to see her.
My friend Bernadette lent me $300 for the flight and I stood in front of Fawnia's door. She managed to show me my first moves and techniques, a structure for figures that I could learn—Fawnia was a major part of my first sense of achievement.
Pole dancing is painful: you get injured, you hit the pole, but if you feel a sense of achievement in the first hour, then you take it all on yourself and really progress. I knew that with these first techniques and my experience I was on the right track.
I sat on the plane back to Switzerland and wrote the first concepts on the folding table. In Zurich I got on the train to Winterthur to a metal construction company. I needed my own poles, so I evaluated varied dimensions and pole circumferences to offer my first workshops. The first workshops worked. Then came the next big step!
My first studio.
You can't imagine how proud and also FEARFUL I was, all in that same moment in which I opened the door to the first studio. And I really want to say this as encouragement:
When I opened the first studio, I had two small children, debts, no investor, no consultant, I didn't even have a business plan. But I had a heart full of courage, my grin, and a twinkle in my eyes.
And if you follow YOUR passion, heart and soul, then you will also inspire other people with YOUR idea.
There is still a part of me that says I still can't believe it to this day. Despite all of the initial barriers, six months later I already started my second studio.
In the next 10 years we opened a total of 15 studios all over Switzerland. We just took action, lived, danced, developed, hoped, laughed and enjoyed…This was a life-changing and life-saving era.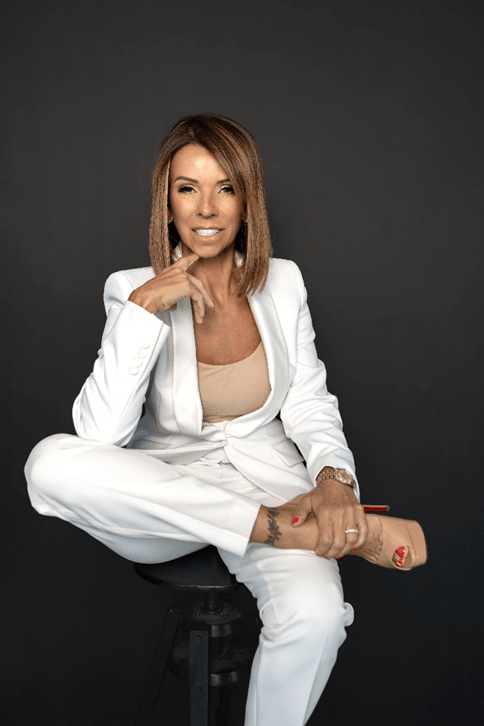 How did you become married to a famous musician?
We met in 1989 in Ibiza. He was a DJ and not famous at all. I was the strong woman behind him, and I supported him in every way.
I organized the choreographies and dances on stage with him.
What impact has the pandemic had on your business, and how have you adapted?
The pandemic shows me personally that life is not forever, and I have to make my dream come true to live on the beach.
This was always my dream, right from childhood.
What motivated you to move to Dubai in 2021?
I love Dubai. For over 12 years I have been visiting more than 2 times annually. Dubai is safe, clean, and has an open mind. I love the different nationalities I find here.
What inspired you to create the number one studio chain in the pole dancing industry?
I am an entrepreneur. When I first opened all these studios, I was really enthusiastic. Opening new studios were my passion. Building from nothing inspired me, a lot.
What challenges have you faced while building a business from nothing?
In the beginning, nobody believed in my dream, it was hard to be alone.
It will be easier now, being involved in a community like Mirela Sula's Global Woman.
This is a community of women who help each other. I was always alone and have had to take many big decisions on my own.
How have you managed to remain motivated despite the adversity you have met with in life?
When you do what you love and when you work for yourself, you stay constantly motivated. I think this is the key to staying motivated in life.
What advice would you give to other women entrepreneurs who are just starting out and facing similar difficulties?
Keep Going and don't let anyone take your dream away. Stay focused and believe in yourself, without a care for what other people say about your dream.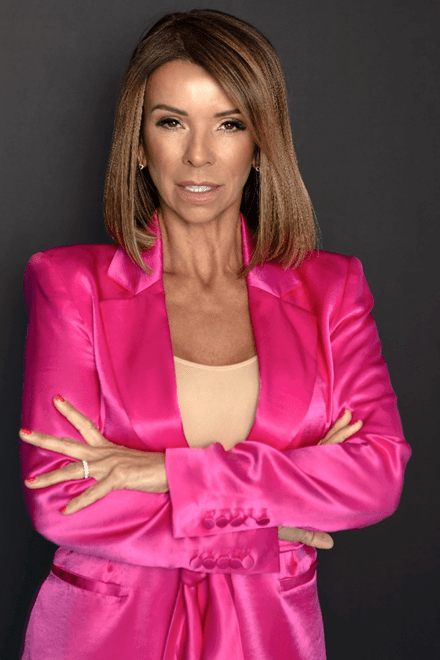 Did you enjoy this article and find it helpful? Why not share it with your social media network below?