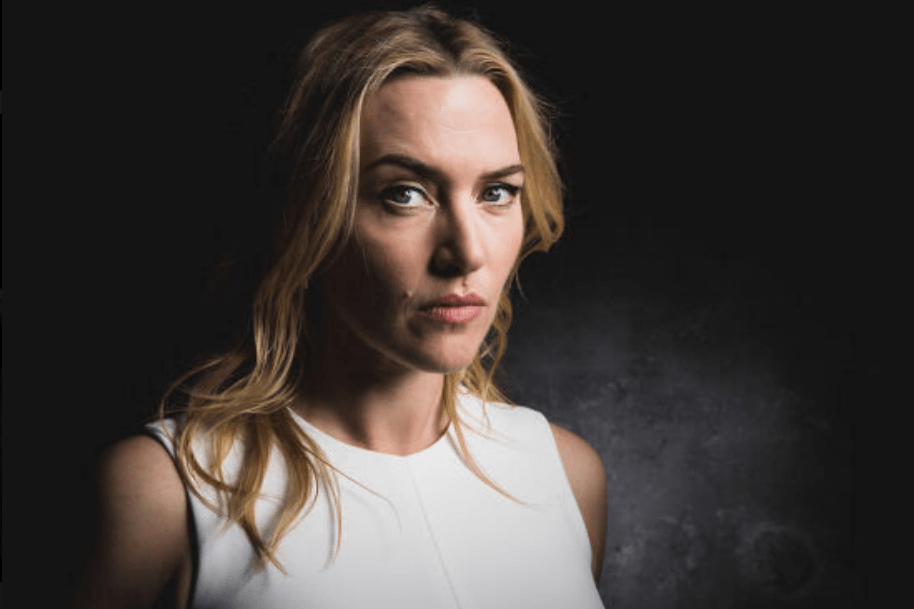 Kate Winslet: A Global Force for Women Empowerment
As she celebrates three decades as one of the original doyennes of modern film, Kate Winslet reveals the influences and insights that have led her to the top echelon of drama.
You would be forgiven for thinking the acting tour de force that is Kate Winslet would be somewhat of a tough nut to crack when it came to the press interview scenario.
After all, this is a global star who has been at the top of her game for over three decades, segueing between showpiece Hollywood blockbusters, intensely engaging series on streaming channels, and light-hearted displays of lifestyle and philanthropic pursuits.
Yet she is anything but – engaging, witty, warm, original.
That's not to say the 47-year-old star of The Reader, The Mountain Between Us, Mildred Pierce, Finding Neverland and Eternal Sunshine of the Spotless Mind doesn't make extreme efforts to separate her personal and professional life.
Married to Edward Abel Smith (formerly Ned Rock'n'roll), with whom she has a son, Bear, plus the star's two other children – 23-year-old Mia and 19-year-old Joe from her previous two marriages (to Jim Threapleton and Sam Mendes) – Winslet is private and protective. Yet after so many years centre stage, there is a sense of acceptance from the Berkshire-born actress that the rewarding elements of the industry – both materially and emotionally – perhaps must always come accompanied by scrutiny, conjecture and interruption.
"I am philosophical about things these days, whereas before I think it used to trouble me more," she begins. "You can't put yourself on a stage and in view of people, without those same eyes wanting to follow you when you step off it."
Last year provided one of the star's most productive in a long time. Much of that can be attributed to the spectacular Avatar rebirth, which spelled a serendipitous return to working with director James Cameron, 25 years after the pair linked so spectacularly on Titanic. The film made cinematic history, winning 11 Academy Awards, including Best Director for Cameron, and catapulted Winslet – and Leonardo DiCaprio – into superstardom.
"I've always felt film is a really useful barometer of time," begins Winslet, "because no matter what character you are playing, or what genre the film is in, or the budget of the production, each and every film is placed in a capsule of time.
"If you give me a year I can tell you what I was working on, where we were shooting, and what the world was like at that time, and I'm grateful to have that type of connection to real life through what is, ultimately, a fantasy world in film."
While the actress uses her profession to link together milestones and life events, she also accepts her trade's ability to speed through time.
"It does frighten me, slightly. There are projects I have done that seem like only yesterday, yet you turn around and it's 10 years and more; but I think we all feel like this about our lives. We are all in so much of a hurry, all the time, so we shouldn't be surprised that time speeds past us in the same way."
While she may wish the days to pass more slowly, Winslet is undoubtedly grateful for everything the industry has given her, not least because the actress entered it with a desire mostly to ensure survival, financially, rather than to make iconic, generation-defining drama.
"I loved acting, and I loved performing, but when I began to take things seriously my intention was really to pay the bills; and I was content with looking at other careers if it seemed acting wouldn't give me enough security to survive.
"I think that was actually a very healthy attitude to have. If I were to make the same decisions all over again, I might perhaps not enjoy the lucky breaks, perhaps not get the big jobs, and perhaps not ever ascend to being the actress I am today.
"That's the way the industry goes, and even as a 16-year-old I always had an awareness that it may not work out. That's why I was always looking around for other things, essentially thinking, 'Okay, what else can I learn that could make me money, because acting probably won't!'"
Regardless, that initial drive came from a place where her family didn't have money, and in fact, she grew up in the midst of a relatively humble and sanitised upbringing. "My parents were raising a big family and it was a struggle, but it gave us a sense of practicality and reality," she says. "We weren't shielded from financial struggle, we all learned early on that if you want something, you have to work hard for it – you have to dedicate yourself, because nobody is going to get you there but you."
Yet for all the guile and ambition of a young Winslet to succeed in this field, by her own admission there was little else she was good at. "I didn't know how to do anything else when I was 16," she laughs. "I really didn't.
"I did okay at school, but I certainly couldn't say there was one particular thing that I studied with a view to becoming something in that world."
The one thing she could do, with devastating ease and breathless talent, was act. Thus, she spent days, weeks and months commuting from her Reading base to London, attending countless auditions. The family did possess good heritage in acting circles, with her maternal grandparents both actors, and who ran The Reading Repertory Theatre Company. "I was certainly used to the mechanics of how you staged a play, how you put on a piece of theatre; and I think that's always a vital foundation for TV and film.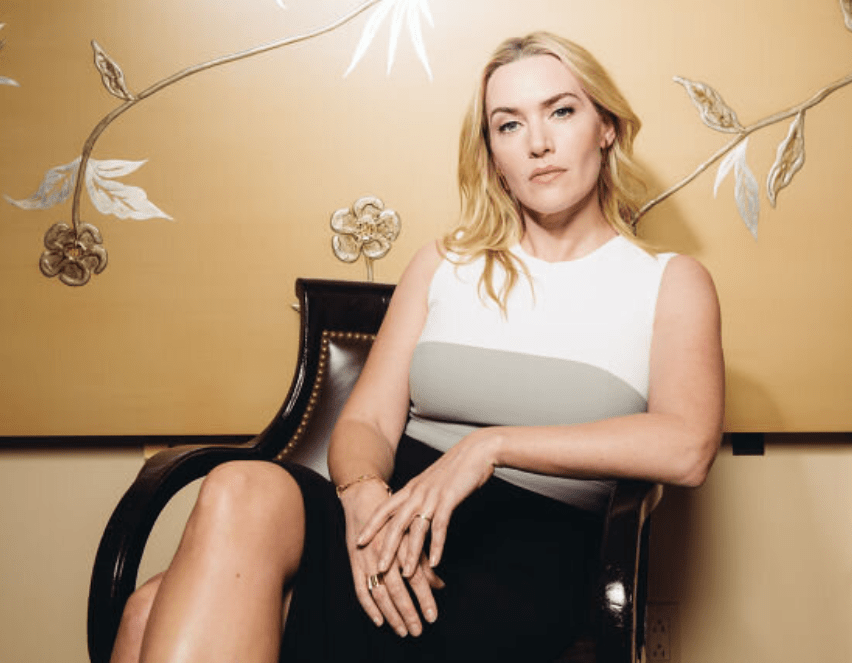 "The two will always complement each other, no matter how long you've been in the game."
Subsequently, Winslet found breaks in the mid-Nineties in Heavenly Creatures, the film adaptation of Jane Austen's Sense and Sensibility, plus period dramas Jude and Hamlet, before the global trend of burgeoning Britishness – propelled in large quantities by the Britpop trend and the success of the 1996 European Championships, saw Winslet cast in the lead of Titanic.
"It was a really interesting time to be British," says Winslet. "There was a real fever behind so much – from films like Trainspotting to the dominance of the music scene. It's one of those things that you don't necessarily realise at the time, but you look back and realise you were living through an incredible revolution."
On this subject, the actress leans back with a breathy sigh. "You can't always realise what you have in the moment – sometimes you need to just be content to look back over it and only then realise what you had.
"On other occasions you know from page one you are a part of something special, and that was certainly the case with Titanic. From the build-up to the film, the press speculation, and the energy of filming… this was clearly a film that was going to be huge.
Even so, Winslet and director Cameron endured some much-publicised disagreements during Titanic; so much so that she has been quoted over the past two decades saying the desire for the pair to work together again was low. Yet time is a brilliant healer, and Avatar: The Way of Water, proved conclusively that, in the name of art, even those in conflict can come together to produce something special and rewarding. Financially, the film has already catapulted its investors into a new dimension, with box office takings of over $2.4bn.
"Some things in life will always stand out as the wrong decision made, whereas on other occasions your strength and determination to make it happen are vindicated when every sinew of your being is telling you to stand down from the challenge."
It's that determination that has led the actress to a string of remarkable awards – an Oscar, two Emmys and four Golden Globes – even if self-doubt still permeates some of her moves.
"As an actor you get to trick people into believing you really are someone else," she says. "That's why I think it's a lot harder for young actors to be successful these days when there is so much social media, so much access into their personal lives and how people live.
"It is difficult, and it's more difficult now than it was before. The scrutiny is immense, and I must say I do feel grateful it didn't exist when I was breaking through, because sometimes you need to cultivate a life and belief and confidence in a quiet space, away from constant noise."
These days, Winslet is less in demand by the tabloids – a mode that befalls most actors in middle years of their tenure – even though film scripts and offers continue to come through at quite a pace.
"I didn't believe I would still be busy and on directors' lists three decades on from where it all started," she admits. "I felt I may have been laid out to pasture by now; but I hope my situation gives faith to all others that if you stay in touch, remain innovative, and put yourself out there without ever overdoing it, there will always be a way.
"After all, middle-aged women have long been underestimated, disrespected and disregarded, and now that's changing."
It helps that her life away from the cameras is remarkably humdrum. "I don't party, I don't take drugs (I never have done); I don't have any strange funky habits that people might be interested in photographing," she explains frankly. "So, if I can counter that with acting roles that free me to express all those things I have sensibly repressed, what a perfect way to live that is!"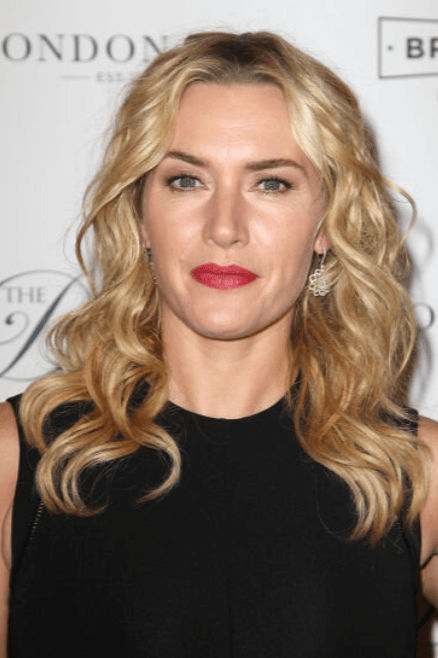 Did you enjoy this article and find it helpful? Why not share it with your social media network below?