Allen Lule: Unleashing Change Globally—Empowerment, Equality, and Entrepreneurship
---
In this edition of Global Woman Magazine, we are thrilled to introduce Allen Lule, a multi-faceted global citizen known for her contributions as a children's author, fashion enthusiast, animal activist, and social advocate. Her journey, punctuated by her love for modelling and the fashion industry, led her to found Top Model Uganda, a platform that amplifies voices and creates opportunities in the fashion industry.
Allen's dedication extends beyond fashion, as she is deeply committed to animal rights and combating gender-based violence. As a children's author, she uses storytelling to impart valuable life lessons to young readers. Through her resilience and vision, Allen Lule has emerged as a beacon of hope and inspiration, bridging gaps in her community and empowering young women in Uganda. Join us as we explore her remarkable journey and aspirations for the future.
Empowerment, Equality, and Entrepreneurship
In this edition of Global Woman Magazine, we are thrilled to introduce Allen Lule, a multi-faceted global citizen known for her contributions as a children's author, fashion enthusiast, animal activist, and social advocate. Her journey, punctuated by her love for modelling and the fashion industry, led her to found Top Model Uganda, a platform that amplifies voices and creates opportunities in the fashion industry.
---
What is one reason that motivates you towards the life you desire to live?
The ability to make a difference and my love for the fashion industry motivate me. As a young girl, I loved modelling. I remember watching TV one day and seeing Alek Wek on the runway, looking confident and stunning. I wanted to do what she was doing. Unfortunately, at that time where I come from, modelling was not taken seriously and there were also fewer opportunities.
My love for animals and a world free from gender-based violence also motivates me, as I have been a victim of gender-based violence, which is never a good situation for anyone.
How did you become interested in animal activism and helping others?
I have always loved animals. However, Kafeero (the monkey in my children's book, poisoned in real life) inspired me to advocate for animals. His life was taken away from him by some selfish individual. Watching him in distress that Sunday morning while my father was trying to save him is something I will never forget.
I would never want to see any animal suffer. We have a dog and a cat; I can't imagine life without them. They are part of our family. Animals have feelings; they get hurt. I don't understand why some humans are so cruel to them. It is our duty as humans to look after them. Growing up surrounded by animals also taught us about responsibility. As young children, we all were responsible for protecting our animals, so I will always protect animals. My father was also an animal lover who introduced different animals into our home, so I guess it's also in my genes.
Helping others is a value that was instilled in me by those around me – my parents, teachers, community members and church leaders. Hence, the saying that it takes a village to raise a child. Children learn values from those around them. They carry these into adulthood and pass them onto those around them. For example, my father's selflessness paid off after he died; hence, it's a significant value to possess. I have been fortunate to be helped by others, especially during the most challenging times. There is nothing as rewarding as helping someone that can never pay you back. I love helping others, as I get supported by others all the time. It is just a natural thing that makes life less complicated and more rewarding.
Ironically, my selfless father, who is also a character in my book, Mr. Sango, has to be educated by his daughter (a very young girl, ME) about kindness and forgiveness. Unfortunately, these are lacking so much in our society. Most people have lost all these social skills; they don't help any more. The other day on the tram, this man asked if anyone would help him ring someone as it was an emergency, but no one stood in to. I could understand why he felt it was necessary but hesitated. I must say we have to be extra vigilant, but again fear has turned us into selfish citizens hence the other reason why I use the little girl to educate the dad in my anecdote.
Children are the future of tomorrow.
I also wanted to normalise that parents can learn from their children. I come from a culture where adults are always right; it's paramount to raise awareness that children can be great educators and change-makers if given the opportunity and attention.
They are doing a lot about climate change (a subject that's tackled in my book, too, due to those that continuously cut down trees which destroys the habitats of animals and the planet altogether.
Anyway, as an animal advocate, I want to remind humans that animals do not interfere with our homes. So, we should respect theirs too. If humans damage the animals' habitats, they should be willing to live with those animals.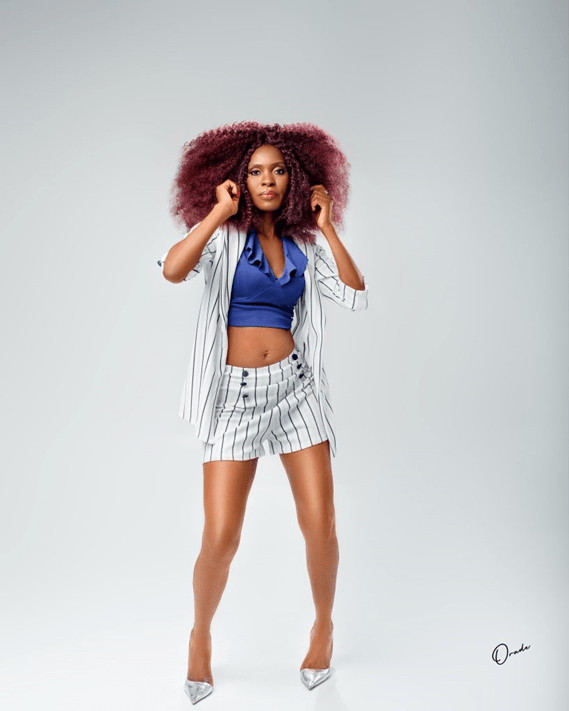 What memorable experiences do you have in leading social initiatives and making a difference?
After our first season, one of the contestants confided in me, letting me know how grateful she had been for the opportunity that helped her regain her self-confidence. Being part of the season helped her improve her self-confidence and self-image. She had been lacking these because she thought she was too skinny. She mentioned that she usually had to wear a few layers of clothes to disguise her small-built body, and she never wore anything above the knees.
However, since competing, she has been complimented a lot by those around her for having the qualities of a model, which has turned her negative mindset into a positive one. She has since embraced herself and can now wear anything she wants.
I was so glad that Top Model Uganda offered her a platform to embrace who she is! Negative body image is a terrible thing, especially among young people, and can affect confidence and self-esteem.
What motivated you to start Top Model Uganda, and how have you seen it make a difference in some people's lives?
Creating a platform for others, such as designers, models, musicians, dancers, photographers, etc., motivated me to start Top Model Uganda. It is always great to pave the way for others, as I know what it means to be in a situation whereby, I am in dire need of something but can't execute it due to a lack of resources.
"Nothing is as hopeless and helpless as missing an opportunity due to a lack of resources" is a motto I always carry with me. Through Top Model Uganda, I network with different organisations as I source opportunities for others. I also wanted to use Top Model Uganda as a platform to fight gender-based violence and gender inequality.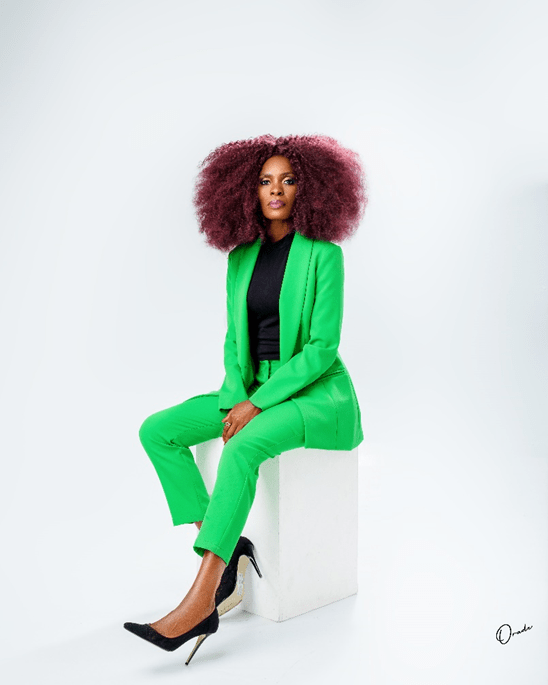 How did you manage your responsibilities as an advocate of multiple causes?
I have a great team of people I work with, and I do credit them for all the time and effort they put in, especially with Top Model Uganda. We did the first season without my presence, which was a success. This speaks volumes about the team; they were competent and committed. Thanks to technology, I managed to coordinate everything from the UK, which had a few challenges.
With regards to gender-based violence and gender equality, I am so grateful for UN Women UK, with whom I volunteer. They have a lot of resources and educational materials on these matters. I use the knowledge I gain to make a difference among the youth I work with. I also get to engage with women from different backgrounds who are all change-makers. We all have common ground and support one another, so it doesn't feel overwhelming.
What have been some of the biggest challenges you faced in transitioning from one role to another?
I have not faced many challenges regarding this matter, as all my work is interlinked. Everything that I am doing has transferable skills and knowledge that I can use between them all. Top Model Uganda has a humanitarian side, as we have a sister organisation called the Tumukumbuuke Foundation (Tumukumbuuke means remembrance).
We remember those society has forgotten about by making a difference in their lives. It doesn't cost much to help, just the will to do so. We live in a world where some people are so selfish that they only care about themselves. Therefore, there are a lot of conflicts in this world. One doesn't need much to help others; all that is required is the will to help!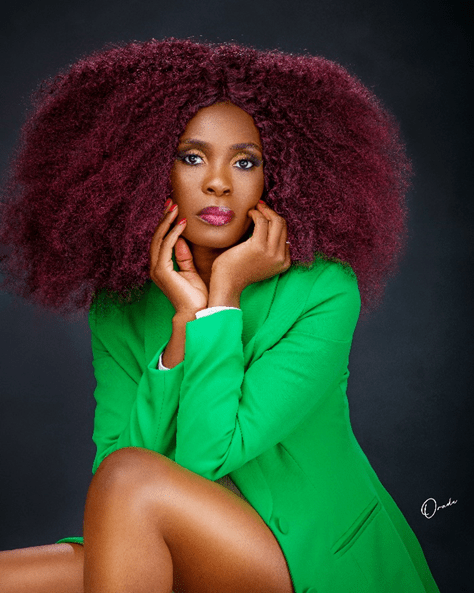 You mention that you are a global citizen. What challenges have you faced in different countries that you have not encountered in the UK?
The major difference is the economic stability and purchasing power of individuals in the UK compared to Uganda.
In the UK, most people are employed and have disposable income, so they can easily purchase a copy of my book, which might not be the same in Uganda. This is a global issue that is not just affecting Uganda, as I have had the opportunity to travel to other countries too.
There is a massive gap between the poor and the rich in most countries. The lack of resources and economic stability is a significant barrier for most people to start or sustain a business. Uganda has the largest number of young people in the world.
There are not enough jobs for them all. Luckily, most Ugandans are creative entrepreneurs, as circumstances have forced them to embrace entrepreneurial roles; however, most of those ventures don't end up as anticipated. Most businesses don't survive beyond a year!
What advice would you give to young entrepreneurs starting out?
Patience, honesty, and hard work are the keys. They must be patient and willing to work for free while building their dreams. They should also embrace positive partnerships and collaborations.
They should create a network of reliable people who share the same vision as them. I call them friends turned family.
We all now and then ask for favours from family and friends, so it's essential to create relationships where you can go to someone and say, "Hey, here is my idea; put this in and get that out."
We do such things every day, where we approach family and friends and ask them for favours such as babysitting for us in exchange for the same favour in the future.
Top Model Uganda has been built on positive partnerships and collaborations. We value everyone who has been part of the journey. It's also essential to take on a job that will bring in regular income to pay those bills, as businesses take time to grow. You don't make any money as a startup; in fact, you may be in the red for quite some time.
Honesty is crucial. It can either make a brand or break it. If you say you will deliver, ensure you do, and if things don't go according to plan, explain. If you want people to trust in your brand, you must be accountable for your actions, those of your team members and those you lead!
Respect everyone, regardless of their role in society. Growing up, that is what my mum always said to me and my siblings. In Uganda (Buganda Kingdom), we must kneel while greeting the elders as a way of showing respect. However, my mother insisted that everyone deserved respect, regardless of their social status. Now that I am an adult, I realise that everyone has something that deserves respect. It is not always good to be judgemental.
Back to the topic, young entrepreneurs should be able to take constructive criticism on board. Acknowledging that they can't have all the answers is very important too. They shouldn't take on a lot of tasks at once.
If one tries to become a jack of all trades, they may end up a master of none. They should also take breaks to avoid mental breakdowns, as being an entrepreneur can be physically, mentally, and financially draining! It's crucial to know when to stop before you crash!
Tell me about your experience as a children's author and how it has shaped your work.
Being a children's author has been a rewarding journey because I can use my imagination to create something others find educational, entertaining, and informative. I also get to fulfil a role that my father always wanted me to take on, which is to be a teacher. He must be smiling from above.
Being able to use Kafeero as an advocate and ambassador for change, because of what happened, is a great way of creating positive change. In the book, he does not get killed off as it would be very upsetting for the audience. He still has a lot of work to do too, such as making a difference in society and advocating for other animals.
We plant trees in his memory, which is an ongoing project, and also fight for animal rights in his memory in Uganda. I also teach the children about kindness, forgiveness, letting go, and respect. All these are important values, especially at an age when children can be easily misled by what they see around them.
Where do you see your targets progressing most in the next five years?
In the next five years, I would love to have established a brand that promotes Ugandan designers and models to the rest of the world. We have a lot of talent that lacks exposure, especially the upcoming ones. It is very challenging to break through.
I would also love to promote Uganda positively through fashion and children's stories. In addition, I envisage Tumukumbuuke carrying out a lot of school campaigns that empower girls to take on STEM subjects, which encompass science, technology, engineering, and mathematics.
The more girls we get into these subjects, the more empowered women we will have in the future, and the fewer gender inequalities we will see. It's harder to abuse and control an empowered, financially independent, and educated woman.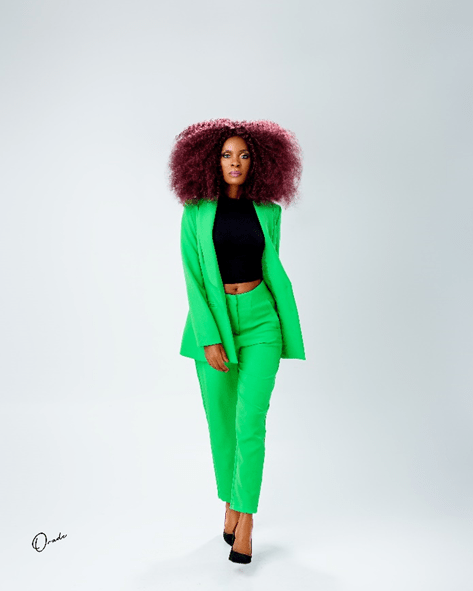 Did you enjoy this article and find it helpful? Why not share it with your social media network below?