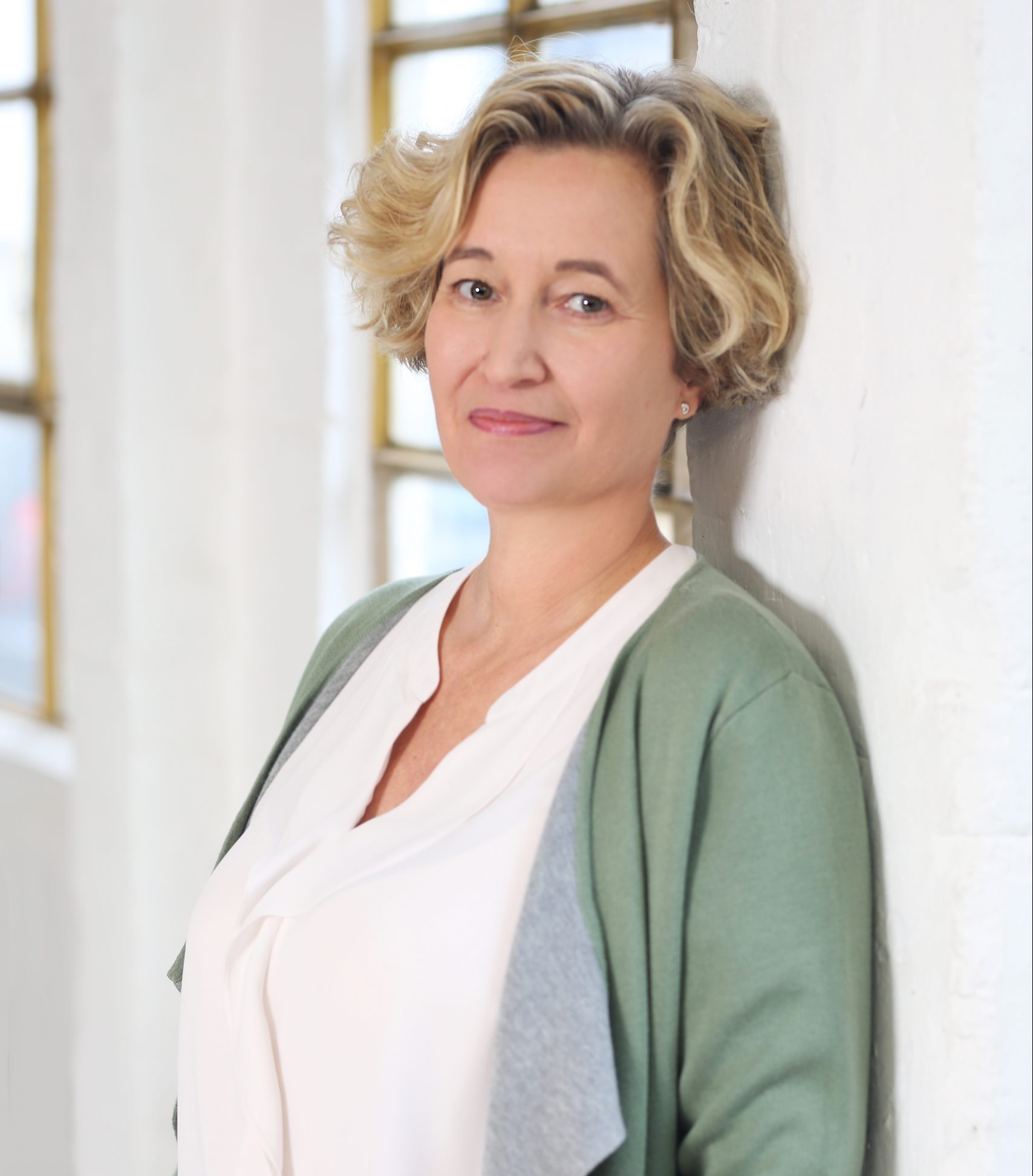 Jennifer Sievers: It Takes a Whole Neighbourhood to Raise a Child
By Sujany Baleswaran
With a childhood immersed in alternative healing methods and spirituality, Jennifer Sievers experienced contrasting adulthood that followed the traditional corporate job path. After a Master's in business administration, a career in the corporate world for 23 years, and the birth of her children, Jennifer touched back to her roots to begin her spiritual journey. With a vision to bring light and love to everyone around her, Jennifer founded Crystal Clear Childhood to help parents live a balanced life, assisting children in reconnecting to the heartbeat of mother nature and the beauty of emotional intelligence.
As a parent, you lead by example – investing in your child is an investment into the future.
You work closely with parents, helping them teach their children the importance of connecting with their senses and their heart's feelings. How was your childhood, and how much did it influence your life purpose?
I grew up in Hamburg as the eldest of two children with a working father and a stay-at-home mother. We spent the first three years of my life in my grandparents' house, where I grew up with my grandma, grandpa, great-grandma, uncle, and aunt – it was a very close family circle. When I was three years old, my parents moved to the next village with my newborn brother and me. I was no longer the only child, and I was torn out of my immediate family environment. The relationship with my younger brother was characterized by normal sibling rivalry, but I was above all the big sister who always took care of him.
As a very empathic and sensitive child, I went to high school with only two boys from my old school, where I met a teacher with whom I did not get along at all. I changed from a child who always liked to go to school to a girl who woke up every morning with a sinking feeling in my stomach at the thought of going to school. It took two years and a change of class teacher before I felt comfortable at this school—everything changed when my father got the opportunity to develop professionally and move to America. The transition to a completely different school system in my senior year was challenging to say the least. After a year and a half, I turned my back on the United States and my family and moved back to Germany to finish my school career. The year and a half I spent alone at home without my family and graduated from high school was an eye-opening experience.
In the 80s and 90s, empathy and mindfulness were not common topics. People accept that dogs can perceive feelings and vibrations, but it is much more difficult for them to accept that their fellow human beings do as well. I found no one with whom I could share these thoughts throughout my childhood. At 14, the school system and my environment had made it clear that this part of my perception was non-existent.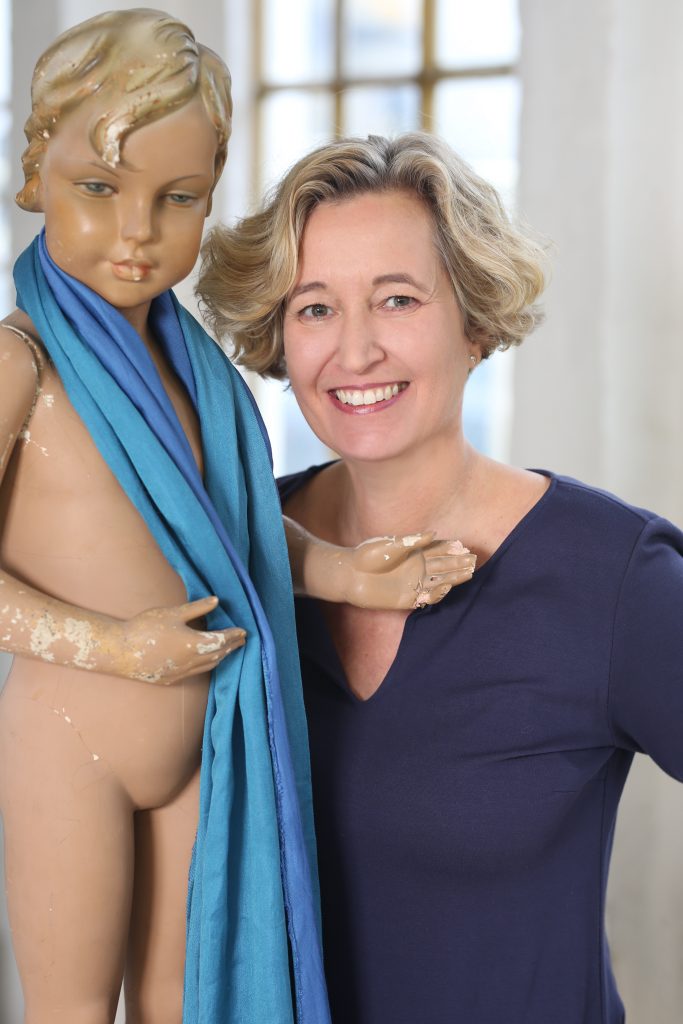 You grew up using alternative healing methods, working with the body, mind, and soul. Can you tell us more about these methods?
Some people can find water with a divining rod, a simple stick. My grandfather was one of those people. My great-grandmother went with my mother to the local healer to get help for her shingles. My brother became recurrently ill with middle ear infections as a young child. After the third dose of antibiotics, my parents started looking for alternatives. This is how we came into contact with homoeopathy. My parents also tried to optimize our house again and again. Those who have a cat know that cats like to sleep on water veins. In humans, on the other hand, this can affect their sleeping behaviour. Hildegard von Bingen and Maria Treben were much consulted herbal women. In addition, my mother tried to pay attention to healthy eating. I still remember when my brother stayed longer at the dinner table and fought against his salad portion.
Our view of health took on a whole new depth and breadth when my brother was diagnosed with Crohn's disease at 17. My mother dedicated her entire being to the fight, standing at his side from that moment on. Algae, herbs, fasting, meditation, hypnosis, aura healing, Tibetan medicine, etc. It seemed at times that he tried everything there was to try.
You have explored Reiki and shamanic training – what did your spiritual journey look like? 
My mother introduced me to yoga, meditation, and Reiki. However, it was not until the birth of my eldest son that I remembered my roots. Mads came to this planet with difficulty after 42 weeks. The following 13 months were characterized by getting up 4-5 times a night. As a working mother, I soon reached my limits, and I can't tell you how often I would have preferred to lie down under my desk at work to sleep. The paediatrician could not help Mads, and only when we came across the head doctor of a nearby pediatric clinic and his healer friend was I relieved. After just one treatment, Mads slept through the night and started walking a few days later. It took the birth of Peer and the separation from the child's father before I started on my spiritual journey.
Before you decided to pursue this path, you followed the traditional way – you got a master's in business administration and worked in the corporate world for 23 years. How was this period of your life? Did you enjoy it, or did you always know something was missing?
We are influenced by our environment and especially by our parents. At the end of my school years, I was more familiar with the corporate part of the world, as I often worked in my father's company during my vacations. In fact, after a few semesters at university, I felt that this was not the right subject for me, but I had been brought up to finish what I started. So I studied the four years and did my master's degree.
I am convinced that nothing happens in life without reason. That's how I met my sons' father at work, and I'm grateful that he gave me that gift. Of course, in the back of my mind, I had the feeling that the corporate job was not my destiny – sometimes more substantial, sometimes less so. From today's perspective, I can say that it was necessary so that I could pick up more people on my current path. I can empathize with people who are more in their heads than in their hearts because I have been there myself – and I can understand people who work in a corporation because I have been there and coached the people there. In that respect, I combine both worlds in myself. I am a coach with a holistic approach and an MBA background.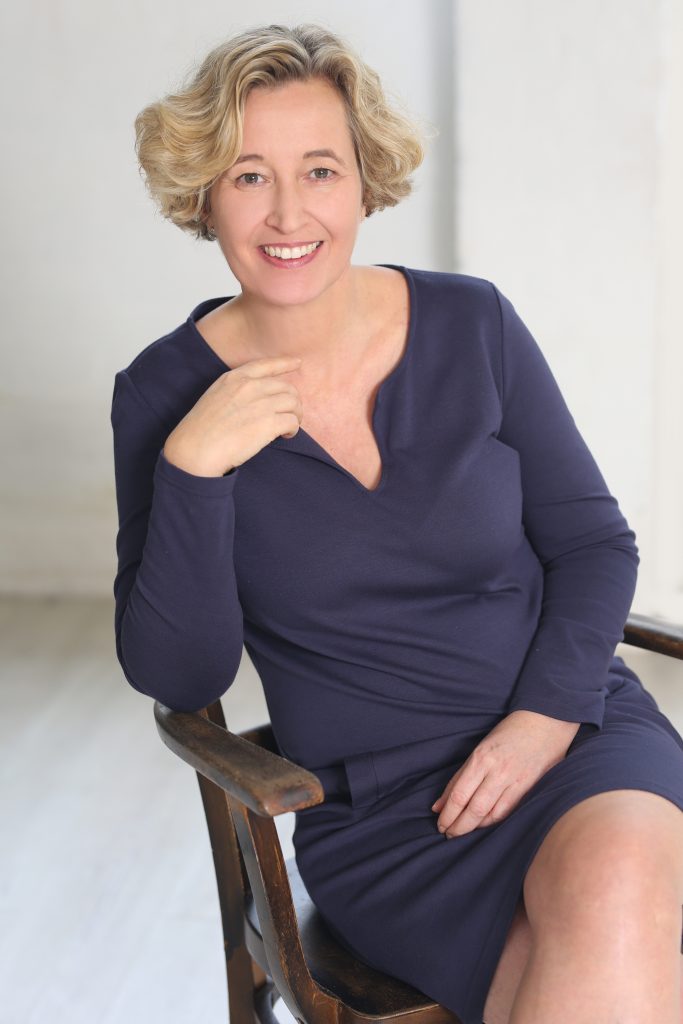 What inspired you to launch Crystal Clear Childhood? Was there a specific moment that sparked this decision?
The path to CCC was and is a process. At the beginning of my shamanic training, we made a journey to find out why we were on this planet. The answer I got was to bring light and love. My head didn't understand that at the time. The truth is that we often limit ourselves by our origins, by what is known to us. Regarding our path, our vision, CCC is not a finished process, a finished picture. It is the path I am on, which changes daily, grows, is complemented by puzzle pieces that I could not even imagine half a year ago, four weeks ago, or maybe even yesterday.
What are three pieces of advice you would give to parents who want to follow this parenting method and encourage their children to connect with mother nature and emotional intelligence?
Allow children to spend time in nature as often as possible. Do not let them know cows, trees, and flowers from just a picture book or a vase.
If the small ones in the sandbox do not like to share their toys with strange children, do not force them to do so. Not in that situation and not right away. Question why they don't want it and then model how you share things. Allow feelings. Nothing is sadder than a child who no longer shows emotion.
Your child does not have the same experience and life story as you. Allow them to have their own experiences and make mistakes. Don't be the driver of their car but be the guardrail that keeps them safely on the road.
Did you enjoy this article and find it helpful? Why not share it with your social media network below?