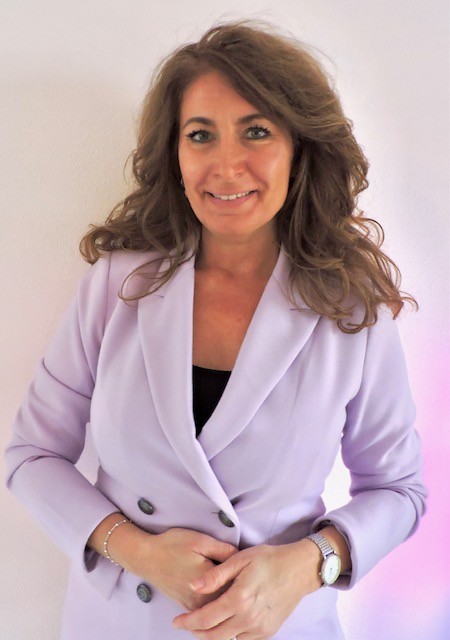 Agnes Mott: From Trauma to Dharma and a Soulful Living
By Sujany Baleswaran
Agnes Mott´s journey began at a young age, through different life experiences, situations, and challenges in her private life. Life forced her to become more resilient, to change and to transform as part of this process. But most of all, it challenged Agnes to keep growing and to rise to her feet again. Through her many transformational journeys, Agnes has experienced spirituality in an extraordinary way, and she has been able to transform this into wisdom. One of Agnes´ most important teachings is about clearing the subconscious and living in alignment with your soul.  
"When emptying the subconscious, we will allow the universal energy to enter and can calibrate it. We are able to deepen this embodiment with all our senses, and experience more and more being fully in service to the Universe. You see, emotional freedom is true freedom."
Agnes has created her practice based on her own experiences and as well a combination of emotional intelligence, somatic experience, trauma release, soul and embodiment awareness and grounded spirituality. Her vision for the future is that grounded spirituality and soulful living will one day become the norm.
From a corporate office setting working in HR and sales, you made a drastic career change. How was your experience working as a human resource advisor and sales account manager? 
In my job, I witnessed a lot of burnout, people not living to their full potential, leaving them unhappy with their jobs in systems that don't always work and has no benefits to the employees.
Your work revolves around consciousness and spirituality. Do you remember when you were first exposed to this new way of thinking? Can you tell us more about your journey with spirituality?
The challenges I have faced helped me to become self-aware, how to stay true to my authentic self and how to align with my true purpose. Especially, in moments of pain.  I experienced that death is not an ending and spirituality comes with life and to reach that mindset we need to know ourselves first. The quicker we align ourselves after a setback, the quicker life will get back on track. Living with this knowledge gave me a deep presence, attunement, personal balance and provided me with the space to heal myself. I learnt how crucial it is to stay true to the understanding of my thoughts and feelings and take direction from the source. These life lessons gave me a deeper level of wisdom, intelligence, energy and higher levels of connection. 
Life forced you to change and become resilient. What challenges have you experienced in your life that spiralled your journey?
I was never into spirituality before, however, I always felt highly intuitive. This was until my breakdown, where I experienced a near-death experience. I saw a whole new dimension, a deeper presence and a higher dimension of consciousness. It gave me a wider range of perception and intelligence. I experienced something much bigger than me on my journey to conscious healing and learnt new insights about my soul and the potential of this connection. Life taught me how to adopt this, how to live, breath and embody it.
You describe a special process of cleaning the subconscious, which helped your move from 'trauma to dharma'. Can you tell us more about this? What does the process look like?
By cleaning the subconscious, which is managed by the soul, begins with awareness. It consists of reflecting on why and what we need to face and where it is coming from – is it coming from the subconscious or coming from my soul awareness? Everything we don't want to feel or deal with, we store in the subconscious. It acts as a container around the soul, reducing the hurt in the present. The ability to take this pain, understand and transform it creates a sense of personal freedom. Our body gives us all the answers, and sensitivity is the inside healing voice. I had to be aware of all my signals, the lessons and my own shadows that was present in the process. I had an insight into my behaviour and driving forces, why I did what I did. I could then make different conscious choices and change my behaviour and create a ripple effect. It gave me a sustainable and deep transformation.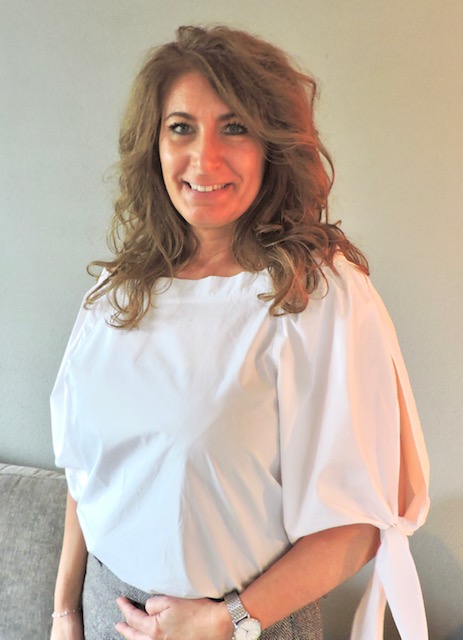 What advice would you give to someone wishing to follow this spiritual journey?
By following this journey, you become the embodiment of life. You see, feel, experience and shine your light at the same time while mastering how to overcome struggles, discomfort and how to be resilient. A soulful living is having your own connection, free from emotional and mental boundaries, living in a new deeply presence and living from your full potential. You become your own balanced soulful leader and create from a space of wholeness. You become your own safe space for change.
Regaining your own inner knowledge, living with a new consciousness is leaving a legacy for the better. When you reconnect with yourself, you are living from all dimensions of life; physical, mental, emotional and spiritual, where spirituality becomes grounded, embodied in your daily life. Combine self-knowledge and healing with a higher level of intelligence and wisdom, to live a better life.
What inspired you to participate in this book project, and how has the book project experience been for you? 
The topic, Tap into Your Power, inspired me. It required a deep dive to tap into my full potential. Empowering each other, especially women and Mirela's work, inspires and motivates me. The topic interlinks with life right now – now more than ever, we need to tap into our inner power.
The book project experience brought my story to life, and it was a challenging and rewarding step to come out and share my challenges with others. When I finished my chapter, I felt closure – closing the door to the past and beginning the next episode. It's time for a new chapter!
Did you enjoy this article and find it helpful? Why not share it with your social media network below?