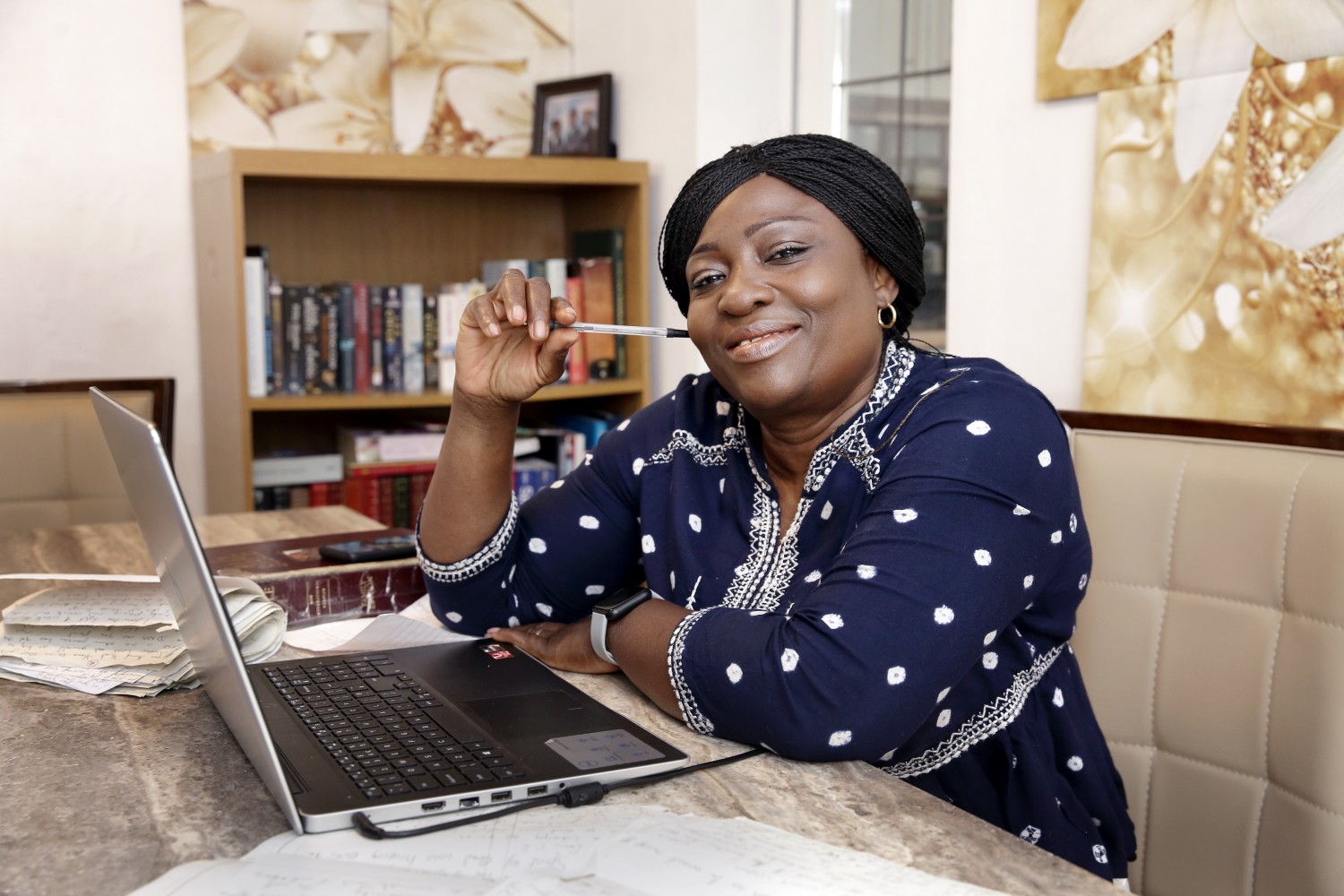 Funmi Anu Bankole: Success is Built on Solid Foundations
Since her earliest days, entrepreneur and bestselling author Funmi Anu Bankole has understood better than most the value of hard work.
It was only through developing a committed work ethic as a child that she was able to escape a life of financial hardship in her native Nigeria and build a more promising future for herself in the UK. While working in the health sector, she also became a landlord, spending all her spare time developing a property portfolio in the hope that this would ensure her prosperity. This, however, proved to be far more challenging than she'd imagined, especially when the Global Financial Crisis hit. As she describes in one of her acclaimed novellas, Turning Point, she almost lost everything she held dear before finding a new, more rewarding path.
The story of entrepreneur and rising domestic fiction author Funmi Anu Bankole could, in itself, become the basis for a gripping novel, packed as it is with dramatic struggles and twists of fortune. Born in Lagos, the former capital of Nigeria, Funmi's earliest memories are of her parents struggling to make ends meet. The second-eldest of seven children, she was just nine years old when she started helping her parents, both street sellers, by selling hot and cold drinks to passers-by. It was an unenviable life, as she recollects in her autobiographical work, Who Is God?:
"Childhood stories lacked candies and cinemas. It was all sweaty and sun-kissed. Life as a 10-year-old street hawker made the difference. Running after vehicles, dodging touts and outrunning my peers to sell off my daily goods were the best of childhood."
Her toil ensured that food was on the table each night, but Funmi wondered why her existence had to be this way, especially when other children received all they wanted from their parents. Surveying her environment, she was disappointed by what she saw, writing in Who Is God? that …
"No one around me was fit to be called a 'model'—the best a girl could grow into was a housewife. The older men found comfort in being menial workers. Crime was something to be indifferent about; it was as regular as the air we breathe in and out."
Recognising that her future risked being bounded by the confines of poverty, she dedicated what little free time she had outside of the street selling to bettering herself through education.
"It was my love for education that kept me going," says Funmi. "Regardless of how tired I was, or if I was ill, I would also make sure that my school assignments were given maximum attention. I saw education, along with my belief in God, as my defence against all the hardships I had to go through."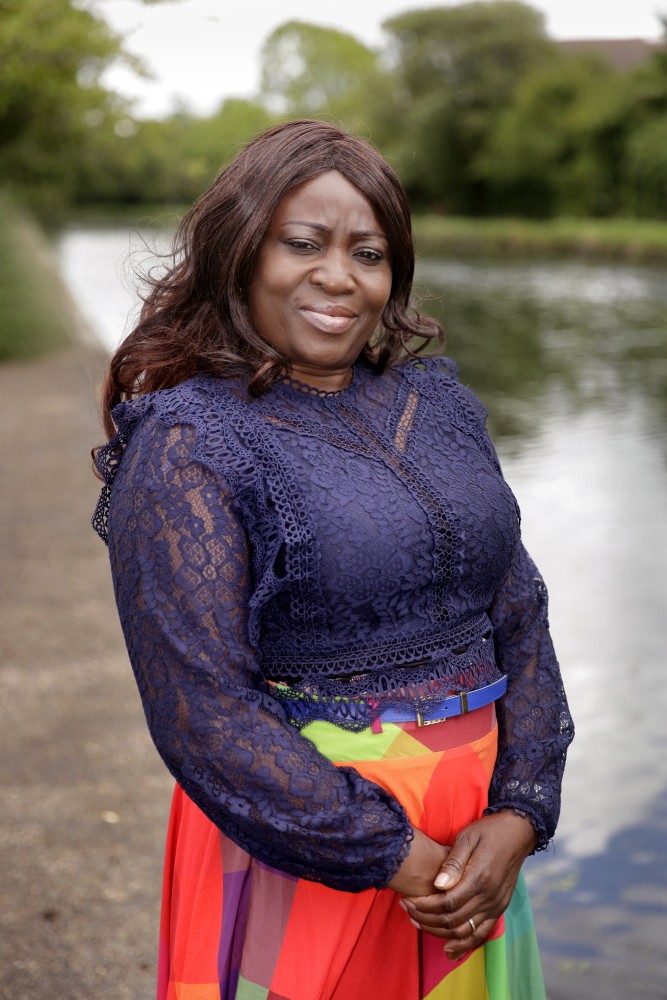 Her dedication paid off. Training as a health worker after leaving school, she saved enough money to relocate to the UK, where she believed she would have a better chance at achieving a comfortable life through hard work and shrewd investments. Moving to England at the beginning of the 1990s, she worked as many hours as "God sent" to get together enough money to purchase her first property. Using that as collateral, she was able to take out a second mortgage, and over the following years continued to follow this pattern until she had eight rental properties within her portfolio. Unfortunately, swings in the property market and economic downturns, especially during the Great Recession of 2007, resulted in Funmi losing, rather than making, money.
Funmi says: "I was working 16-hour days, while also having to raise a young family, but all my income was being channelled into keeping on top of mortgage repayments and basic maintenance of the properties. To others, it appeared that I had wealth but in fact, I was always struggling financially. After the 2007 economic downturn, many of my tenants lost their jobs and couldn't keep up with their rent payments, which turned an already challenging situation into a nightmare.
"I had to sell some properties to stay afloat but I actually made a loss because the market had crashed. The shadow of repossession was always looming over me, and as times became hard I had no choice but to cut back on non-essentials such as family holidays or school fees. It was so upsetting. I'd vowed that my children would want for nothing yet I had to take these things away. Being young, they didn't understand and were angry at me. I had visions of being property tycoon but, looking back, I now realise that the property market is a rich person's game. If anything goes wrong then you can easily find yourself financially overstretched."
Funmi drew upon her own bitter experiences, as well as those of a friend who lost everything by dabbling in the property market unprepared, for her semi-autobiographical novella Turning Point. The Covid crisis also had an impact for exactly the same reasons but, with further reductions to her portfolio, Funmi has been able to reach a financial balance that has finally made the immense strains a thing of the past. The pandemic also inadvertently led to a new financial stream for Funmi, who took to writing when society temporarily closed down.
"It was a friend of mine who first suggested that I become an author," she explains. We were discussing my life history and experiences, and they said that I should draw upon them for a book. It's the best advice I've received, and I'm so thankful to them."
During her childhood, Funmi had enjoyed writing and so she rose to the challenge. Remarkably, within the space of just 12 months, she had not only penned but published six books.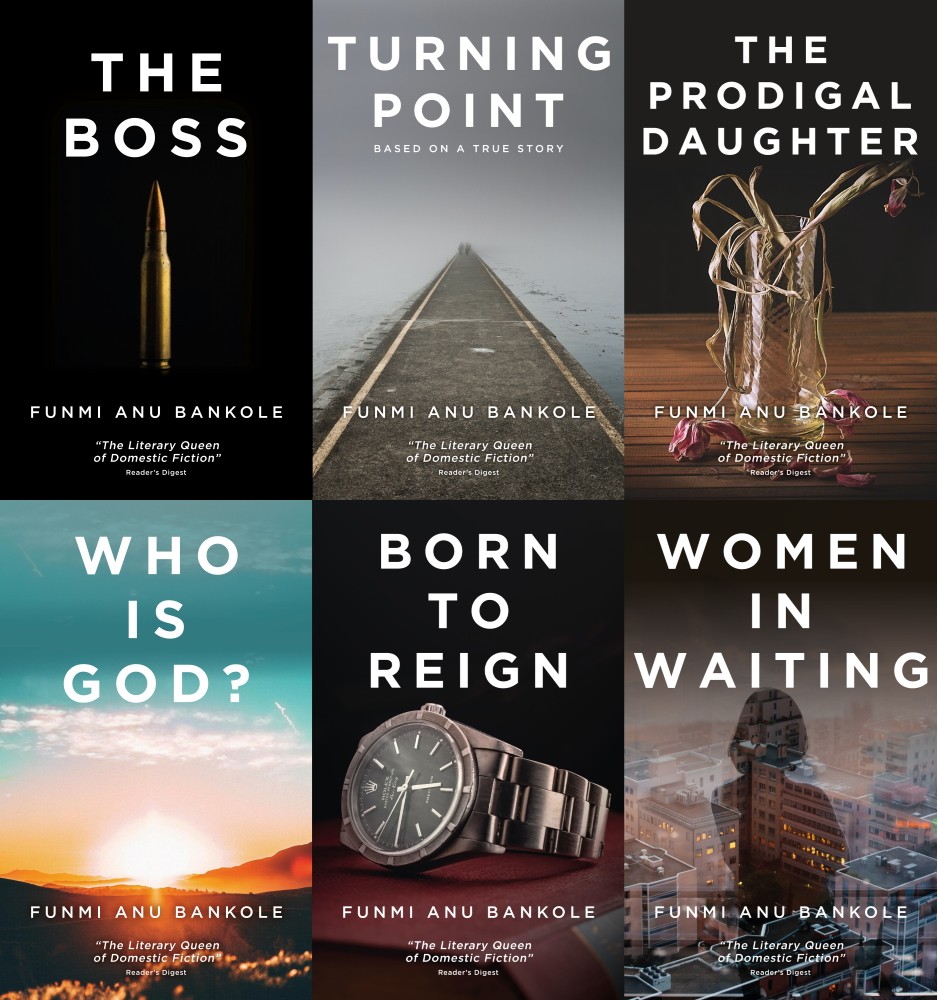 As well as Who Is God?, which offers a deeply personal examination of her Christian faith, and her literary debut, Turning Point, she is the author of a further four domestic fiction novellas: The Boss, The Prodigal Daughter, Women In Waiting, and Born To Reign.
Each work is self-contained yet all the books are connected by the author's firm belief in God and how hard work and a virtuous life will, ultimately, find their reward. Based on this, each provides instructive, inspirational lessons to readers about perseverance against adversity being the key to finding success in life. These uplifting messages are highlighted by the material and emotional challenges that the female protagonists face, such as financial difficulties and family rejection in Turning Point, poverty and bereavement in Born To Reign, and dealing with multiple miscarriages in Women In Waiting.
The novellas—which will soon be expanded with the addition of Funmi's next book, The Dancing Horse—are motivational and moving in equal measure, all have a happy ending which comes from the character's new appreciation of their own capabilities, God's grace, and having the right attitude to prosper. This is summed up neatly towards the end of Turning Point, which reads …
"Strength always comes from within. We all have some inner strength that needs to be explored. The challenge is that we spend too much time fighting from outside rather than we do from inside. We are an outward-looking generation, constantly exploring the confines of what can be done for us and not how much we are capacitated to do for ourselves and others inclusive. Money itself doesn't invalidate or validate us; it is our responses to it that does the trick."
Funmi, who has been dubbed 'the literary queen of domestic fiction', says that imparting these essential life lessons are what drives her.
"I base my books on real-life experiences—be they my own, those of others I know, or on figures in the news—because the greatest reward is to help people avoid making the same mistakes. My own story is a testament to the fact that with strength and determination you can build the solid foundations that are critical to success, however difficult the present circumstances. Never give up hope, and never forget the importance of pushing forward regardless. God will not desert you if you can only keep your faith intact."
---
All six of Funmi Anu Bankole's books—Turning Point, Born To Reign, The Prodigal Daughter, Women In Waiting, The Boss, and Who Is God—are available from her website, www.FunmiAnuBankole.com, priced individually at £2.99 in eBook format, £5.99 for three or £9.99 for all six titles.
Did you enjoy this article and find it helpful? Why not share it with your social media network below?