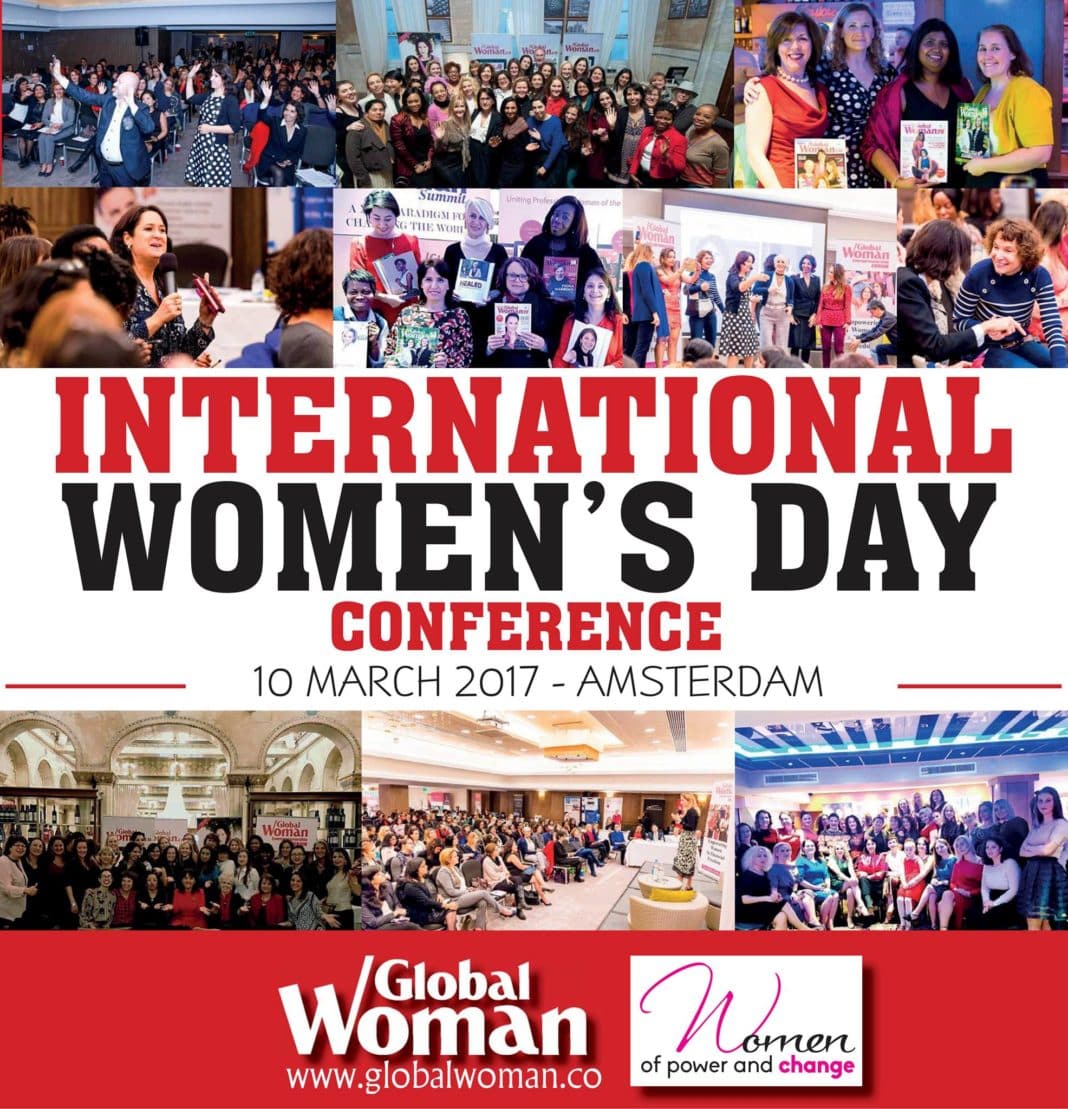 International Women's Day Conference in Amsterdam
"Global Woman Club" in coproduction with the official launch of "Women of Power and Change" organise
International Women's Day  Conference in Amsterdam

Connecting Women Leaders and Entrepreneurs

10 March 2017
We are very proud to announce the collaboration between Global Woman in London and Women of Power and Change in Amsterdam. These organisations focus on empowering women and help them to build their confidence. March is known as Women's Month and in honor of Women's Day we invite you to join us to this event, that will inspire and encourage you to move to the next level. 2017 theme is: #BeBoldForChange and #GlobalWoman. Be sure to get your ticket in time, because we know that every contribution counts.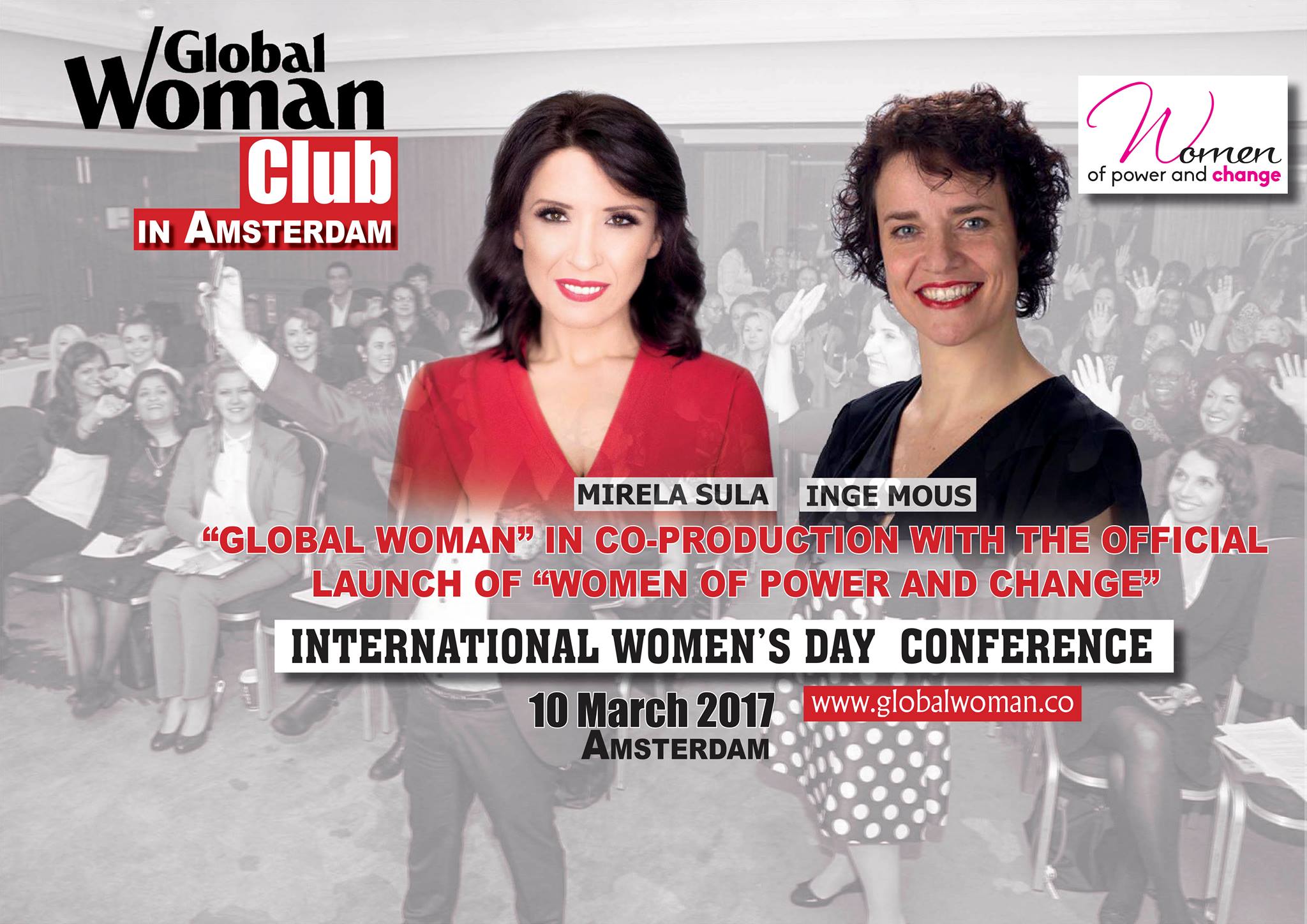 International Women's Day has been celebrated across the world since the early 1900's. Originally, its aim was to provide a forum for women to campaign for equality and women's rights. Over time, it has evolved and now in March each year, thousands of events are held throughout the world to recognise the progress that has been made, to inspire women and to celebrate their achievements.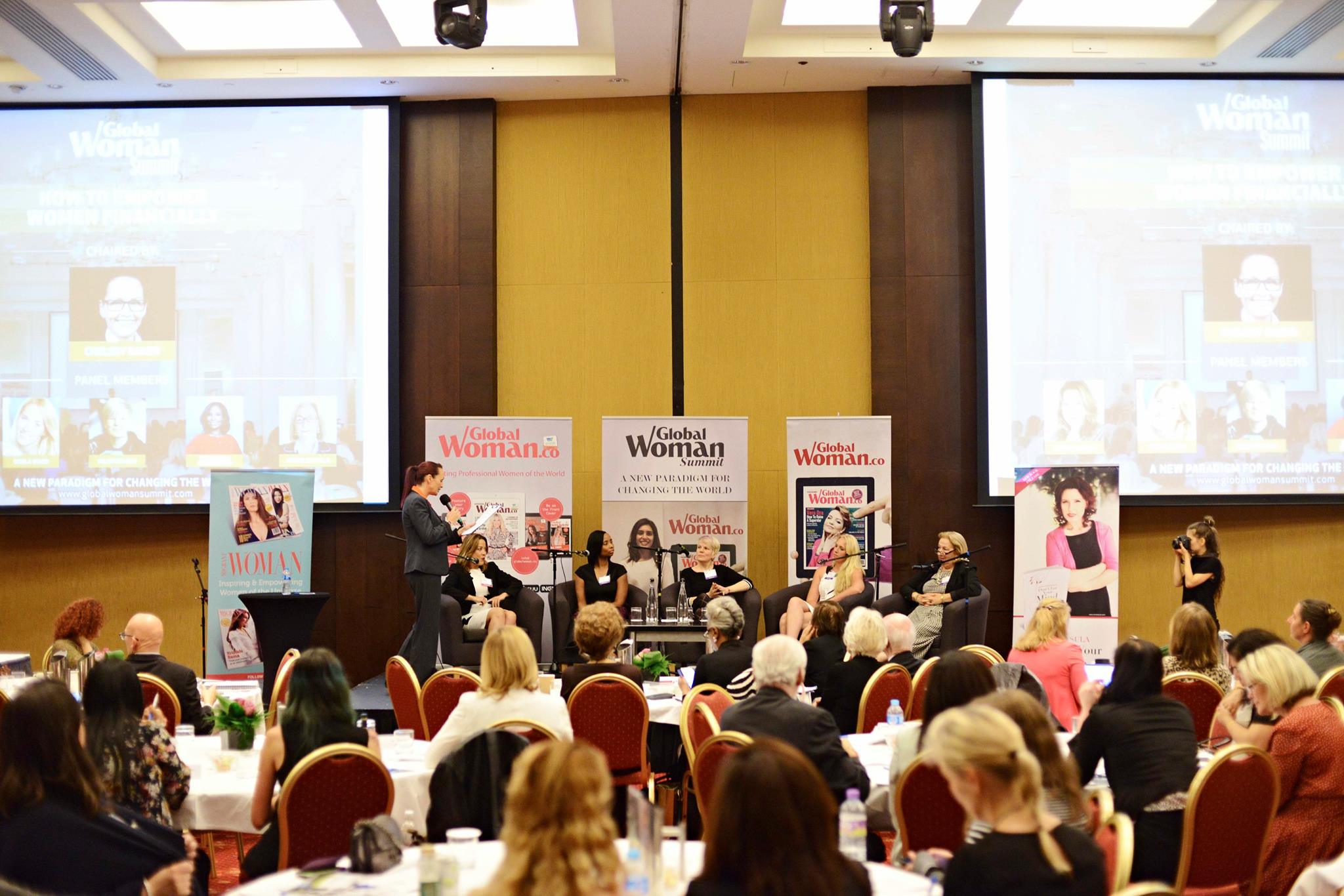 The World Economic Forum predicts the gender gap won't close entirely until 2186. Imagine, 2186! International Women's Day is a vehicle to change this. Man and women should learn from each other, collaborate and take bold action.
– Do you want to step up to the next level and be a woman that makes a difference
in her family, community and world?
– Be successful to your own standards in every area of your life?
– Are you a woman who wants to contribute?
– Are you an entrepreneur or a leader in politics, business or social enterprise?
– Or are you thinking about starting your own business or community project?
– Maybe you just know that is time to start thinking how to gain your financial freedom and also help other people.
This conference will inspire, encourage and empower you, no matter what background you are from, your age or circumstances. This is the opportunity for you and the time to take bold action and take charge of your life.This conference is designed to give you the tools and self-belief to empower in many dimensions, as well as the courage to build or grow your own business or leadership model.
If you are women entrepreneurs, professionals and leaders who are passionate about your work and area of expertise, join us to share quality tips and techniques for growth and empowerment. We are a community of successful women leaders and entrepreneurs dedicated to providing you with the specific tools and resources you need to start, grow, or boost your career.
Organisers

About Women and Power of Change
Women of Power and Change is an international platform where Women in business and politicians speak freely about their dreams and ambitions to grow in their potential to be a woman of influence to create a better world. We encourage women to stand out of the crowd and find ways to get wherever they want to go, by getting the right connections and putting the right energy and resources in place. We believe in abundance, education, friendship and partnerships so that Together Everyone Achieves More.
About Global Woman Club
Global Woman Club is a Global leading business network hosting business events across the world. Famously relaxed and informal, our events attract women entrepreneurs, business owners, directors and senior management from a rich mix of business sectors. At the events, we actively facilitate business to business connections, helping your company raise its profile, increase its valuable contacts and develop new contracts. Our goal is to meet successful women who play a big role working to contribute for their families, communities and their nations. We invite women around the world to share their inspiring stories, we interview them for the magazine to spread their message and reach a big audience and then we encourage them to come an speak at our events. Our aim is that by 2020 we meet 1 million women via our platform, help them reach their goals and motivate them to inspire another 1 million.
Inge Mous – Founder of Women of Power and Change
Inge Mous is a serial entrepreneur and politician, investor, consultant on female leadership in companies and politics and international speaker. She is the co-owner of the Intelligent Millionaires Network in the Netherlands, connecting people all over the world. In 2014 she was elected with preference votes as a councilwomen at the Christian Democratic Party and Inge is now a chairwoman of several political committees. With her background in communication, mediation, counselling and health care and with a rich personal life experience, she is now in a position to help and inspire many women in their jobs and businesses as well as in politics to grow to their fullest potential. In 2016 Inge won the international loyalty award, as loyalty is one of the key components in her value system. With the launch of Women of Power and Change she provides an international platform for women.
Mirela Sula – Founder of Global Woman
Mirela Sula is an entrepreneur, author, international speaker, journalist, publisher, trainer and psychologist. She has worked in the media and publishing for the last 15 years. Her background takes in psychology and counselling and she is doing her PhD in psychology at Regents University London. Mirela is the Founder and Editor in Chief of Global Woman magazine and the organiser of Global Woman Summit. She is also the creator of the Migrant Woman Platform and the organiser of the Migrant Woman Conference. Mirela is author of several books and her latest best selling book 'Don't Let Your Mind Go' is published in America and Turkey. In 2014 Mirela was selected as one of 10 Women Entrepreneur Leaders for Women's Entrepreneurship Day by International Council For Small Business – ICSB, and in 2015 she received the "Inspiration Award for Women."
Did you enjoy this article and find it helpful? Why not share it with your social media network below?