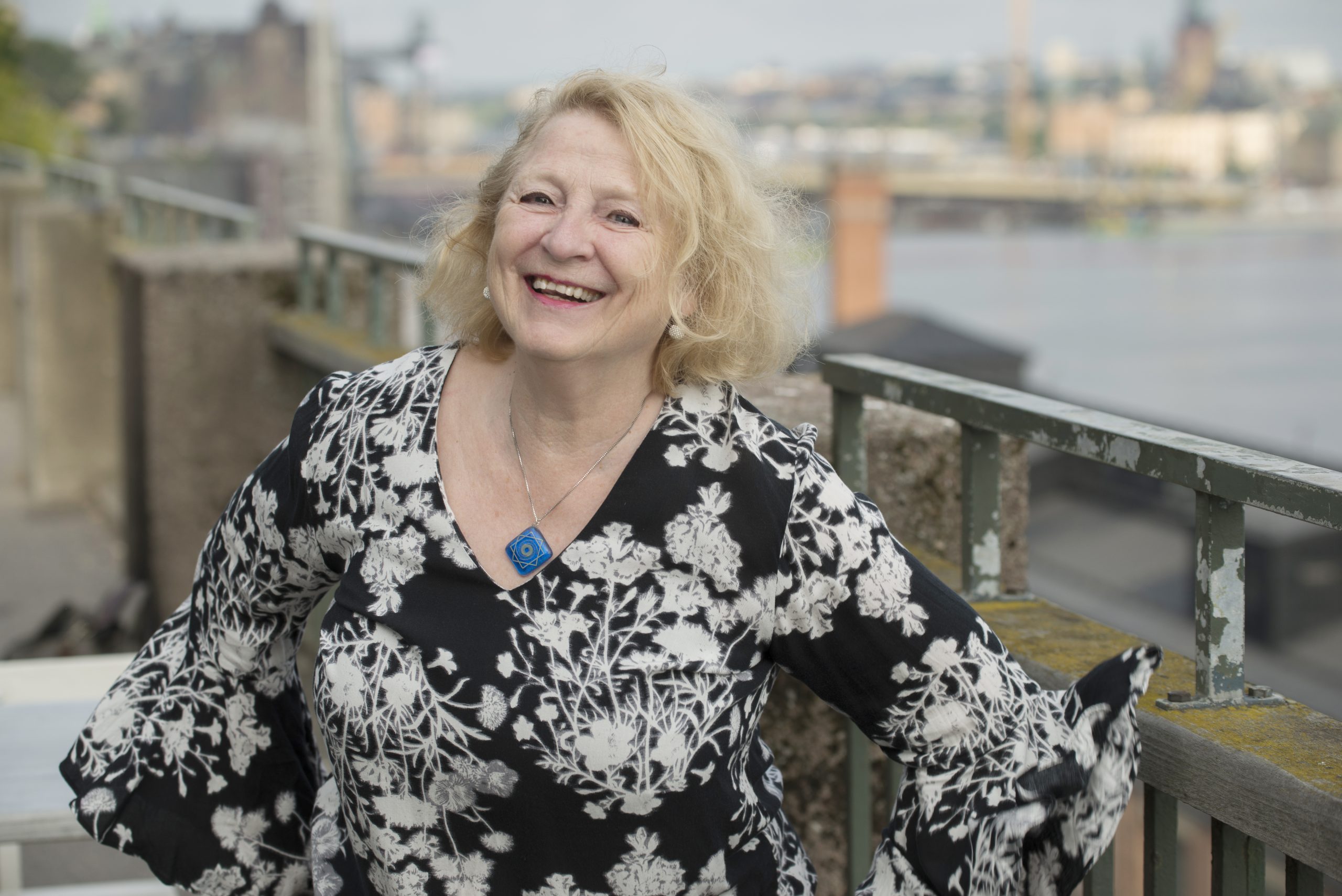 Inger Nordin: Finding a New Career After Retirement
Inger Nordin has spent over 35 years working in the corporate world. After retiring at 65, she realised she was the perfect fit for coaching. As founder and CEO of IN Life Amplification, she now practises coaching, speaking and training. She also has written a book after closing her first company due to the pandemic.
On the 11th of June 2022, Inger was a panel speaker at the Global Woman Summit for the panel "How to Fastback Your Professional Career " Inger also received the Global Woman Best Member Award at the Global Woman Awards
It's never too late to start over – I did it at 65. What's your excuse?
Why do you strive for women to step into their power'? What more should be done in society for women's empowerment?
My purpose is to help women step into their power financially, personally, and professionally without compromising their femininity.
Before I retired at 65, I never had a 10-year plan, and I was open to anything coming my way. I took opportunities when they came and was always asked to take on new jobs. I felt flattered and said yes, of course. People say I had a great career as a marketing director at a start-up company; key account manager, service delivery manager, BID manager, senior project manager, business unit manager, marketing manager, and chairman of the board at the Housing Cooperative. 
Once I was told I was a threat to the guys, with one of them stating that I couldn't deliver as much as I did, I started to reduce myself to fit. By doing so, I didn't live up to my full potential, and it didn't make me feel good. The sum of this was that neither side was authentic, and we didn't end up reaching the success we could have together. 
Moreover, when it comes to financial matters, I've realised that a lot of women don't handle their finances. They don't pay their bills and leave the finances to someone else. They don't even know their financial baseline. Not taking responsibility for your finances means that you take away the power of choice. A single mum I helped to get a baseline for her financial situation said, "you saved my life" when she got control over her finances. 
Women empowerment is a popular wording in the corporate world. For most, this means appointing someone as a manager. But does the responsibility come with authority?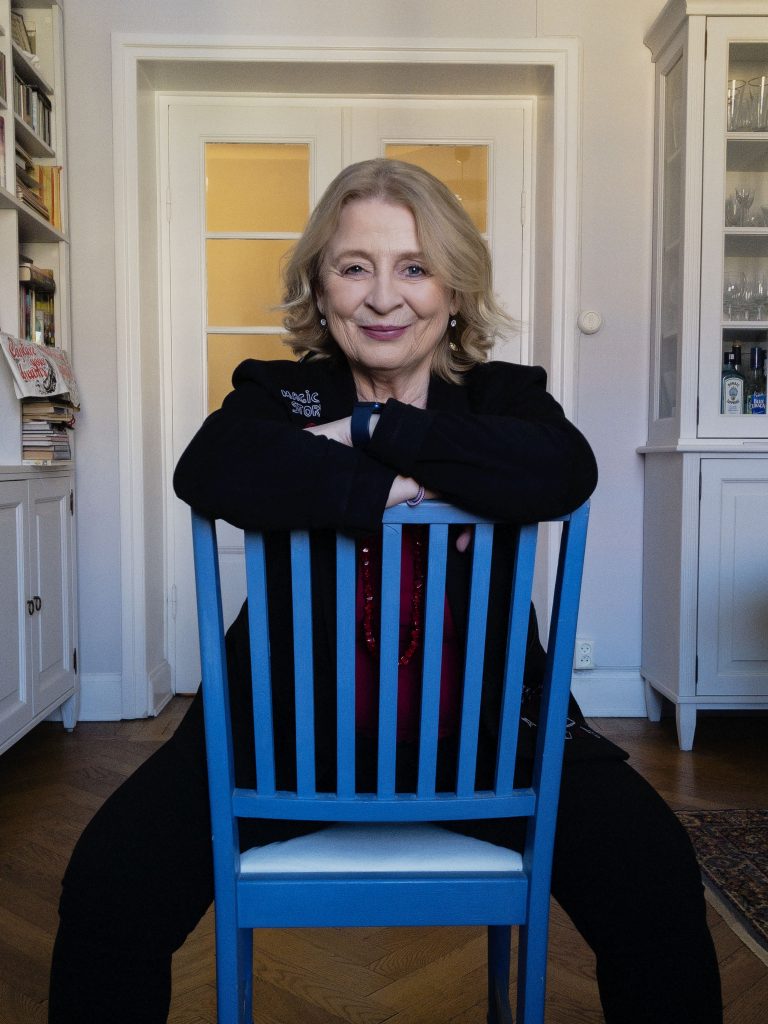 Society can do so much more for women's empowerment:
Realise the difference between men and women and benefit from this.
Make sure that every woman, and man, get a mentor when starting a new job. I always made sure my employees got a mentor appointed, helping and leading the mentee on their path.
Promote equal opportunity when it comes to work and make sure that it is one of the measurements for managers.
After retiring, what led you into coaching?
I was a driven, goal-oriented leader with +35 years of experience in different management positions. With extensive experience working in international environments, I mastered the complete sales and delivery process. 
I am a constant learner, and after retiring from the corporate world, I became bored. I knew I had so much more to offer and missed being a part of something. I then came across a life-changing seminar that put me on a new path and purpose. I realised that I was on the right path when people started to approach me and tell me I was inspiring and had a duty to step up and be seen. This verified that I had found my new calling.
Because of my passion for helping people truly succeed, the step to becoming a coach was easy. I went through training with Ceil Stanford at Advanced Coaching and Leadership Centre since my one-to-one coaching was mostly based on the learnings of Alan C Walter; working with processing, aiding people via an efficient etc.
What are some challenges you faced after starting over at 65? What are some fundamental things you've learnt?
As I often say, I'm not the one sitting down feeding the pigeons, I need action. When I retired my friends congratulated me, but I felt completely lost. From being in the middle of all the action to being at home and hardly meeting anyone. I got bored having no challenges and not learning anything new. 
Another thing I realised was that most of my friends had other priorities and they didn't understand my new journey and life purpose.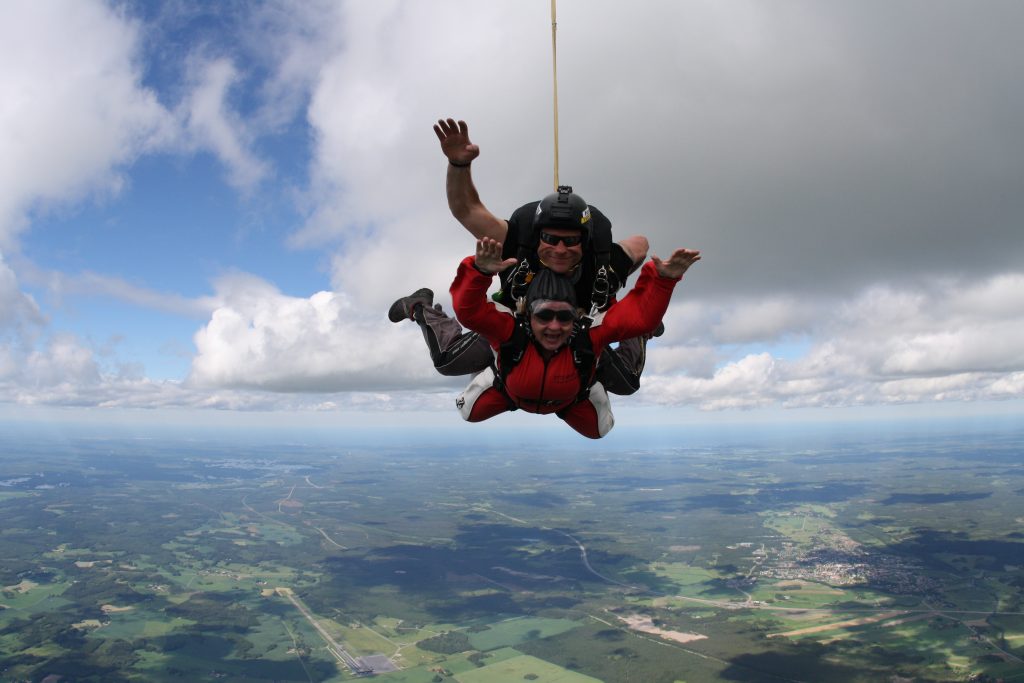 My motto: It's never too late to start over – I did it at 65. What's your excuse?
I have learnt that:
Making sure that the people I spend most of my time with are the ones supporting me is really important and that I needed to "hang out with" new people understanding what I want.
Getting a mentor is important.
Having accountability partners is key to success.
You have to go for it fully if you are to succeed. Be the project manager of your life.
What do you love about being a founder and a CEO?
People have told me that I should start my own company years ago, but I thought it would be so lonely. I loved having working mates.
When I started my first company RE-Act, LLC, focusing on property investment in the USA, I was fortunate enough to have a friend doing the same. We worked together and held each other accountable. Unfortunately, I had to close the company in 2021 due to the pandemic. In the same year, I finally took the step to start a sole proprietorship company, IN Life Amplification, in Sweden, when I was working on my book "The Power of You2 – Create a Power Path of Success (Personally & Professionally)". IN Life Amplification is focusing on life & business coaching, mentoring, training, etc.
I've come to realise that being the founder, owner and CEO of my company isn't lonely since I have a team supporting me such as accountability buddies, trainers, accounting, etc. I love building new relationships and the ability to help people grow & step into their inner power.
"Women can truly support each other instead of stabbing each other in the back, as I have experienced before in the corporate world."
You have over 35 years of experience working with big international corporations in management positions. Can you name some businesses you've helped and detail the process of what you did to help?
I worked mostly in sales but below are some of the things I've been involved in.
As BID Manager, I was responsible for the entire BID process. I established and led the internal steering group and BID group across borders (Sweden/India/Nordics), held the communication map and contacts with clients and had final negotiations with contracts signed. 
As a result of my role, I secured a contract within maintenance (blended delivery) and acceptance test with a Swedish operator and a Nordic consultancy frame agreement for an insurance client.
As Chairman of the Board for the Housing Cooperative, during my nine years of board work, I started with a badly developed and immature board work practice. By the time I finished, I implemented full governance with a year wheel, control of all suppliers, contractors and tenant contracts, as well as implemented policies & guidelines, roles & responsibilities, and internal inspection. All resulting in an easy handover to a new board. 
As a panellist speaking at the Global Woman Summit for the panel "How to Fastback Your Professional Career", what did you do to prepare for this role? What are some techniques you do to prepare yourself before speaking somewhere?
I prepared by looking into the questions I had to answer, specifically the first ones. Before speaking anywhere, I focus on the audience and what they want. I focus my mind on the fact that I am the only person with my experience. Normally, I do some breathing exercises as well and sit by myself. 
How was your experience at the Global Woman Summit? What did you take away from it?
Global Woman Summit was an intense, funny, educational, and moving experience. The programme was full of interesting speakers. Marie Cosgrove moved me to tears when she told her story. But being a speaker myself, I missed some. It was great to meet up with the ladies I had only met via Zoom before. I loved it 
I took away new friends, gratitude, and that women can truly support each other instead of stabbing each other in the back, as I had experienced before in the corporate world.
What did it mean to you to receive the 'Global Woman Best Member Award'? How did you feel accepting this?
It meant the world to me to receive the award. I was moved by all the people applauding, and I felt that my changes during 2021 – 2022 really had been noticed. I am so grateful to all the people voting for me and to Mirela Sula, who made me take action during 2022. 
Did you enjoy this article and find it helpful? Why not share it with your social media network below?