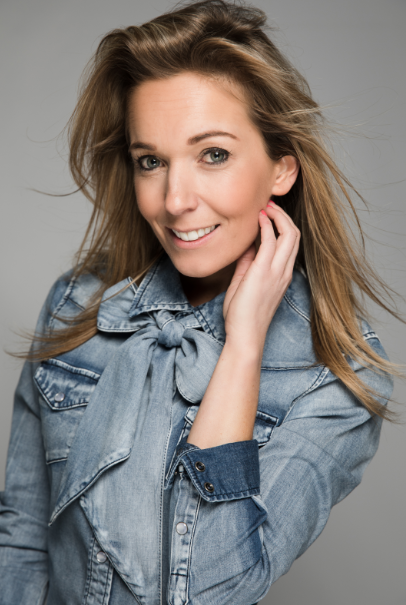 Ils Sterckx – Bringing Fashion Into Business
Ils Sterckx – Fashioning the Future!
By Fati Gorezi
Ils Sterckx, is a fashion entrepreneur based in Belgium. Ten years ago, Ils graduated at University with a Masters' degree in Business Communication and Roman languages (French and Spanish). During her studies it was clear she wanted to work in the fashion industry. Ils goal was to work in a Company where they distribute international brands in Benelux. After her studies she immediately started as junior Sales Manager for fashion labels such as Liu Jo, 7FAM, Michael Kors. Ils has now run her own fashion company for five years. One year ago, she started the MATUVU Fashion Academy, where she helped entrepreneurs and starters in fashion grow and develop their business.
How do you describe your early life, your university time? As a student what were your dreams and passions?
[rml_read_more]
My years as a student were unforgettable years; living on 'my own' without having the responsibility to pay for it, living in a big city, my friends just around the corner, walking to the courses, having drinks at my place, partying in the weekdays…it was amazing!  As a child I lived in the countryside and living in a big city was always my dream. As student in Roman Philology, I had to read a lot of literature and spent hours in the library. When I was there I always went to books about fashion designers and trends in fashion over the years. So, my passion was already there; the fashion industry. I also loved shopping and was one of the most stylish students at school (ask my friends ;-)). Beside my passion for fashion, I always dreamed as a student to be a career woman, travelling a lot, meeting new people, doing deals.
Now you have a gold name in the fashion industry. How does that make you feel?
It's a dream that I can do what I love and make a living out of it. I never feel I have already achieved a lot as my goals are very big. The entrepreneurial life is a journey you are on and you are continually growing, creating more experience, learning along the way and having ups and downs. Every time when you reach a goal, you have a new one. Sometimes people tell me; 'It's so great you achieved this, building a fashion company in a very competitive business'. But I feel myself on a journey where I still have a lot of dreams that I want to achieve. I'm proud though, of what MATUVU is already achieving today.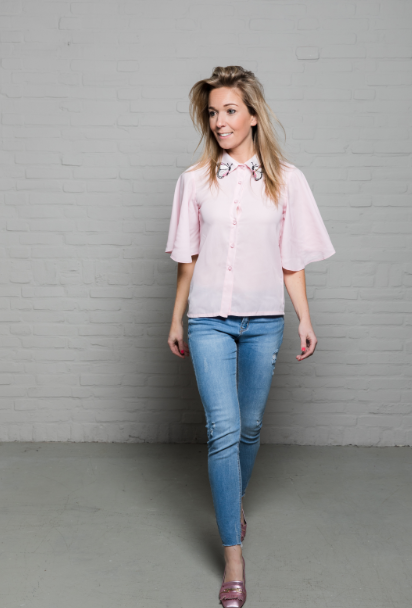 Can you tell us about your proudest achievement?
My proudest achievement in business life is the fact that I had the guts to quit my 'safe' job and start my own business. I was doing the job I loved; working in a very big fashion company and stylish environment, representing the fashion brands I loved, travelling a lot, attending fashion shows, having a great team around me etc. But at the age of 27 I had some strange feelings. I asked myself; 'Is this it?' 'Do I have to do this job for my whole life?'. I was missing something. I started looking for new 'job' opportunities, more in the magazine industry as I was very interested in this too.  During my job applications, one night, I spotted a very nice advertisement in a fashion magazine about a jewelry brand. The branding was very strong and new. I said to my friend "I've never seen this brand in Belgium? It has to be new!"
The next day I contacted the brand to see if they would be interested to work with me as an 'independent' sales representative. I fixed up a meeting and went to the Netherlands.  After presenting a small business plan I made, they said; "It's very nice, but at the moment we are not looking to represent our brand in Belgium. I was not pleased to hear this as I had put 200% of myself into the presentation. I had to bring this brand to Belgium. When I took the car home after the meeting the Company called me to say; "We'd love to work with you!"
I was so happy, I can still feel this today. During my job I had never had this feeling. I really made it possible to represent this brand exclusively in Belgium. At this moment I decided to go for this adventure. I finished the 'safe' job with nice earnings every month, a car and some other advantages. And although I didn't know what to expect I followed my passion and my intuition.
How have you developed your business? How do you manage on those days where everything seems to be going against you?
I started my business as an independent sales representative for a jewelry brand. Later on, I added some small Dutch t-shirt/sweater brands and one more accessory brand from France. I visited clients on the road with all the collections in my car. One day, my car was too small to put in all the collections and I had to look for an office, a showroom where I could present my brands in a nice way. This was a very exciting moment as I never thought I would ever have my own space to do my business. Also, on the financial part, I had to invest more, so I had to earn more and grow more clients.
In 2013 I found the perfect showroom for MATUVU. In the past five years I have added more brands who fit the image of MATUVU in apparel and accessories. We grow in clients and we love to present them with different and very commercial brands who fit together.
One year ago, as the fashion industry is very innovative and changing a lot, we started the MATUVU Fashion Academy, where we help entrepreneurs and starters in fashion (retailers, stylists, influencers, agents, fashion editors etc.) to grow and develop their business. We present monthly workshops (ex. social media, branding, e-commerce, start in fashion, etc.), personal coaching, e-manuals and business memberships to be part of the MATUVU fashion family.
MATUVU has grown to be a fashion Company who creates leaders in the fashion industry on all levels.
I have to say I'm a very positive person. Of course, I have days when nothing succeeds the way I want, but then I say to myself, 'What did you learn?' 'How you can be aware of this in the future?' and 'Tomorrow is another day with new opportunities'. I learned that it doesn't help to be angry, or to still put energy into negative things.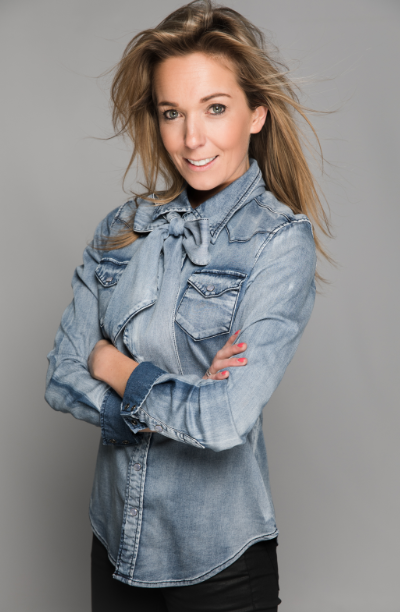 What do you think is the best strategy that worked well for you to get more clients to Matuvu Fashion Agency?
The best strategy for our company was the moment we stopped to sell. It sounds strange, but the moment we stopped 'to sell', we attracted more clients to our agency. We are daily telling our story, what we do, where we go, the meetings we do, presenting behind the scenes, peeks of arrivals new collections etc. This way we create a strong connection with our clients, but also with prospects. One day they'll have a feeling to meet us and come to our showroom. We love to create clients and no customers. Customers only buy once, or you can help once with a service or a collection. Clients they are part of the MATUVU fashion family. We support them, we know which brands are good for their business, we love to support them in business and to give them the opportunities to learn in the business and grow their network.
What are the six most important  steps that every businesswoman should take ?
No businesswoman is the same and each of them has a different entrepreneurial journey with different steps or maybe in another way. If I look at my career, I would suggest these steps:
Follow your intuition; I always followed my intuition in business decisions. One day I closed a deal with a brand, but without a good feeling, just focused on the money. At the end, this deal almost ended my company.
Show yourself; In the first years of MATUVU, I didn't want people to know it was my Company. I never showed myself in pictures, or pictures matched with MATUVU. The moment I decided to show myself, my company grew.
Know your numbers; I know passion is a big driver, and it was for me to start my Company and continue. But I never had an idea of my numbers. If everything stayed positive it was ok for me. I didn't know my costs, I accepted small deals etc. After a bad experience with a deal, I decided to focus much more on the numbers, and from that day forward the business went up.
Invest in relationships; In the first years of my business, I wanted to do everything by myself. I didn't ask anything from anyone else. I never went to networking events. Then two years ago I decided to meet influential people. I made a lot of nice contacts, grew my network internationally and made very good collaborations. Your business will be more successful if you invest in relationships.
Get a Mentor; I went to a lot of seminars about business, marketing and sales. And often they end the seminar with selling coaching programs. I never invested in it as I was saving my money. I was studying entrepreneurs who had a mentor and I remarked they were more successful. Last year, I started to work with a mentor and this has already positively changed so much for my business.
Dream big; As women we often have the feeling to do 'small business'. I often hear of my clients; we want to start a small shop, we want to start a small webshop, I want to start small etc. When you think SMALL, you'll stay SMALL. I was always looking to develop my business in Belgium, but why only in Belgium? Dream BIG!
As a Coach, what are the qualities that women must develop in leadership roles?
A very important quality is confidence. You need to be confident in what you do and who you are to start and grow a business. There will be uncertain moments, problems, difficult situations on your way and if you're not confident, you'll lose. Keeping your goals in front of you is another quality women leaders need to have. If you don't know your direction, you'll never reach the destination. "We'll see" is not an option if you want to be a leader.
As a Coach I always ask my clients to visualise. What do you want to achieve? What does your dream business look like? Who do you want to be? And make this visible. At the end of a coaching session it is so great to see they've realised what they've visualised.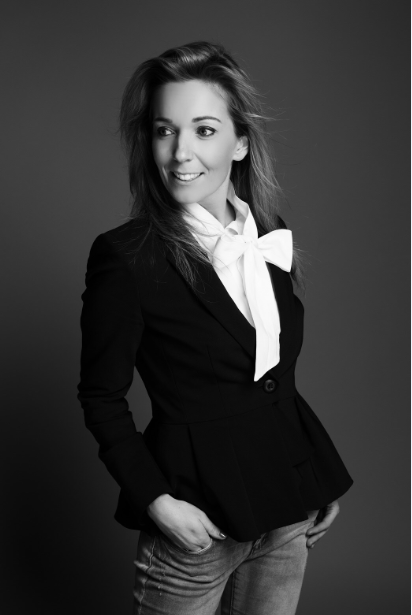 What are three tips that you want to share with women that just are starting a business in fashion?
I work a lot with starters in fashion; those who start their own fashion label, or own retail store/concept, so I have a lot of tips to share with them. First, have a mission and a vision. Often they want to start with a business, but don't know why. This is so important.
Second, believe in yourself and know that you're going to start a business, not a hobby. Starting a business needs a strong belief in yourself. There will often be people who you want to ask for advice or share ideas with them, but they'll be negative, or not supportive.
Third, get a Coach or a Mentor who have the experience. This way you don't have to lose time making mistakes or wrong decisions. They guide you on the way with strong and supportive knowledge.
How would you describe your life style and your work style?
I have to say my work is my life. I really enjoy what I do, living my dream and I hope to achieve my biggest dreams. I work a lot, but it's a passion.  I don't make a difference between week and weekend. I can take a day 'off' on Monday and working on a Sunday. It depends.
I don't take a lot of holidays or take much time to relax. I always want to create new things in my business, meet new people, working on nice collaborations, and of course helping entrepreneurs and starters in the business to grow and empower them.
As I work a lot, I love to be in an environment with a lot of space and light. The office of MATUVU is a very open space with good vibes. Also when working from home, it's a very light and clean apartment where I can be inspired and create things. As I'm travelling a lot I love to come home and enjoy these days in the city (Antwerp, Belgium). When I'm on holidays, I can't travel without my laptop and smartphone. Not only for following up, but as I'm outside I often get so inspired I need to write down and immediately implement my ideas.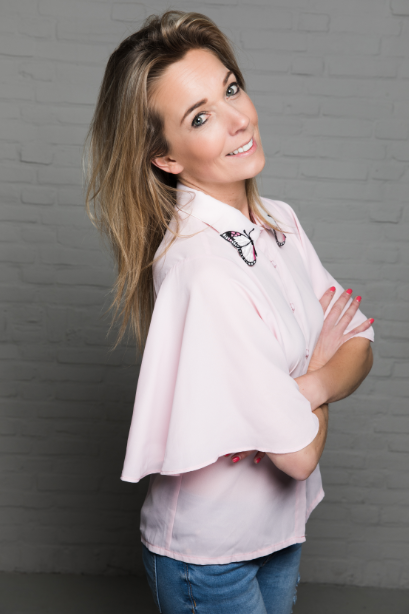 How do you want to improve yourself in this year?
In 2018 I want to improve myself as a Coach and Speaker for the fashion industry worldwide. I would like to meet people in a global way who want to achieve things and have great visions. As a person I still have to develop myself to be a stronger woman. Still today I'm often too friendly and sometimes I have to be stricter in making decisions and not trying to help everyone with every problem. Dreaming big is for me very important in 2018 focusing first on Belgium and particularly the Flemish part. I would love to share my experience and help (most of all) women entrepreneurs and starters in the fashion business with the knowledge and experience I have built over the last ten years.  If I can create new leaders in this industry worldwide I will be a very happy person.
Did you enjoy this article and find it helpful? Why not share it with your social media network below?